Was Brittany Murphy's death preventable? Brittany Murphy, who passed away almost twelve years ago, is again in the news thanks to a newly released two-part documentary on HBO. "What Happened, Brittany Murphy?" is a classic documentary film considering it detailed Murphy's early life, rise to fame, and tragic death when she was just 32 years old. However, the documentary left many viewers and fans disappointed as the film did little to answer the questions that have persisted since the starlet's death.
Was Brittany Murphy's Death Preventable?
The show begins with a young, and as yet undiscovered, Brittany introducing herself to the camera. Her close friends commented on her natural, bright, and bubbly personality on display as clips from her movies and red carpet appearances intertwine on the screen. Her ascendancy in Hollywood is also well documented throughout the first part of the miniseries. The first episode is a basic timeline of her life, taking the viewer from her early beginnings on stage in New Jersey as a middle schooler to her first breakout role in Clueless and continuing through her bigger hits such as 8 Mile and Just Married.
Was Brittany Murphy's Death Preventable?
The documentary points out that Murphy had dated those films' costars, Eminem and Ashton Kutcher, both during filming and after. It also notes that she had two subsequent relationships that included engagements; however, neither ended in marriage. The documentary strongly implies that Brittany had been very desirous of a loving and committed relationship, but that goal had continually escaped her.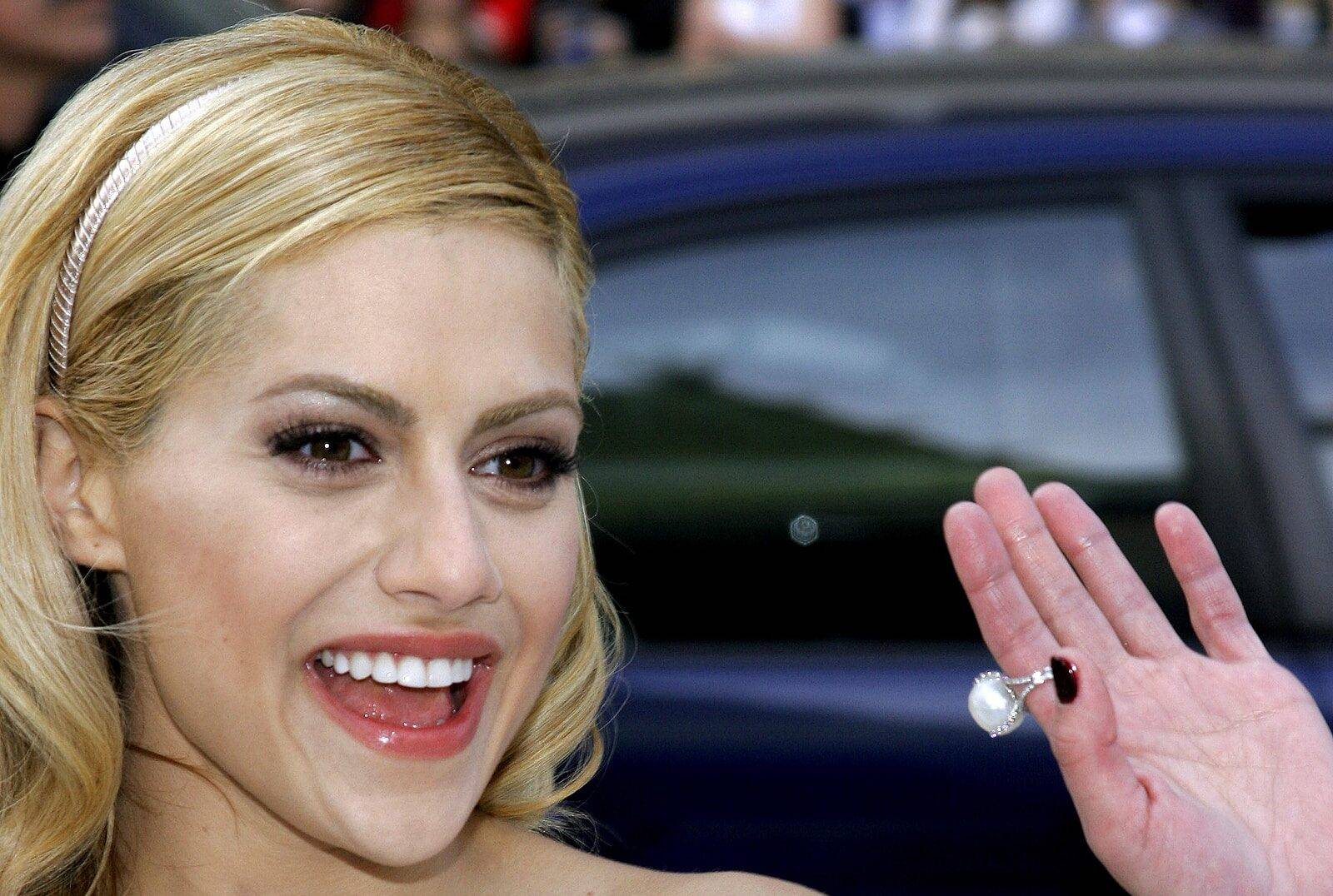 Was Brittany Murphy's Death Preventable?
Brittany Murphy collapsed on the floor of her bedroom and ultimately died on December 20, 2009. What caused her death has been speculated about for years. Possibilities that splashed crossed headlines included anorexia, an addiction to pills, black mold in her home, and even purposeful poisoning. However, the medical examiner ruled the cause of death was pneumonia that was aggravated by acute anemia. This unforeseen and strange ruling added more fuel to publicity fire as everyone wanted to know how a well-known and well-off 32-year-old died of pneumonia.
Enter Murphy's husband, Simon Monjack, who becomes the main focus of the documentary's second part. The HBO film paints Monjack as a scamming liar who could prey on Murphy and her mother to the point of total isolation.
The fact is that Brittany chose to quietly marry Simon with her mother's approval in 2007 after dating for a period. Many believe that British-born Monjack's visa had expired was part of the reason for the quick wedding.
Whatever the reason, Brittany and Simon were married, and it is at this point, her closest friends say that Simon took total control and they no longer had access to her.
Was Brittany Murphy's Death Preventable?
The way he is portrayed, Monjack is weird at best and sinister at his worst. And the interviews with him and Brittany's mother after her death, including Larry King Live, amplified the odd arrangement that existed between them.
Then, as the facts about his many lies and omissions began to surface, Monjack died in the same room where Brittany had collapsed just five months earlier.
Strangely, his cause of death was ultimately announced to be eerily similar to hers, which sparked a whole new wave of conspiracy theories that the documentary touches on, but facts are facts.
Simon Monjack was a liar. He lied about having cancer and being cured of it through experimental shark-fin treatments. He neglected to admit that he had two children with two different women before meeting Murphy.
And he funneled millions of Brittany's dollars to past creditors and those children without anyone catching on until after his death.
But the real question is, why didn't Brittany Murphy's mother do more to protect her daughter. According to everyone who knew them, she had raised Brittany as a single mother and fiercely loved her daughter.
Why was no investigation into Simon's background ever done by any of those closest to her? Although everyone is quick to say he was terrible for her, no one did anything prior to her death to try to help her break his control over her.
While many can say that Brittany became unreachable due to Simon's maneuverings, her mother was still in the house with them.
The coroner who did the autopsy on Brittany admitted that proper medical attention would likely have helped her survive had it been sought just days before her death.
Was Brittany Murphy's Death Preventable?
Her mother watched as her daughter lost weight to the point of being dangerously thin. Her mother knew that her daughter had become isolated from her many friends and coworkers.
Her mother was aware that Simon had fired Brittany's entire team of assistants, including manager, hairstylist, and make-up artist, and took those roles upon himself.
Her mother saw her daughter's work projects change from mainstream hits to lower budget independent and horror films. Her mother knew that Brittany was not feeling well in the days leading up to her death.
The real question that has never been answered is why she didn't anyone step in to help Brittany Murphy as her slow deterioration made headlines for months and even years before her death.
Yes, Brittany Murphy's death was preventable, but someone would have needed to act decisively and possibly against her will. And isn't it a mother's first job to protect her child's health and well-being?
Read more – Nita Strauss of Alice Cooper Exemplifies "Hired Gun: Out of the Shadows, Into the Spotlight"
Follow us on Facebook and Twitter.