Nita Strauss of Alice Cooper Exemplifies "Hired Gun: Out of the Shadows, Into the Spotlight"
"Hired Gun: Out of the Shadows, Into the Spotlight" is a well-known 2017 documentary currently available on-demand and on the streaming channel Netflix. It focuses primarily on the A-List studio and touring musicians, basically the music world's equivalent to gig workers.
Nita Strauss, the current guitarist for Alice Cooper, summed it up beautifully in a 2018 tweet. Her response to a fan who asked how she got the gig with Alice Cooper succinctly explained the career path of an A-List "Hired Gun." "I played guitar for anyone who would have me. Rock, pop, funk, metal, covers, originals… sometimes 2 shows a night with different bands. Went on tour for next to nothing. Built a reputation for being on time, professional and a strong performer.. better gigs came with time". This is the job of a "Hired Gun" in the music industry.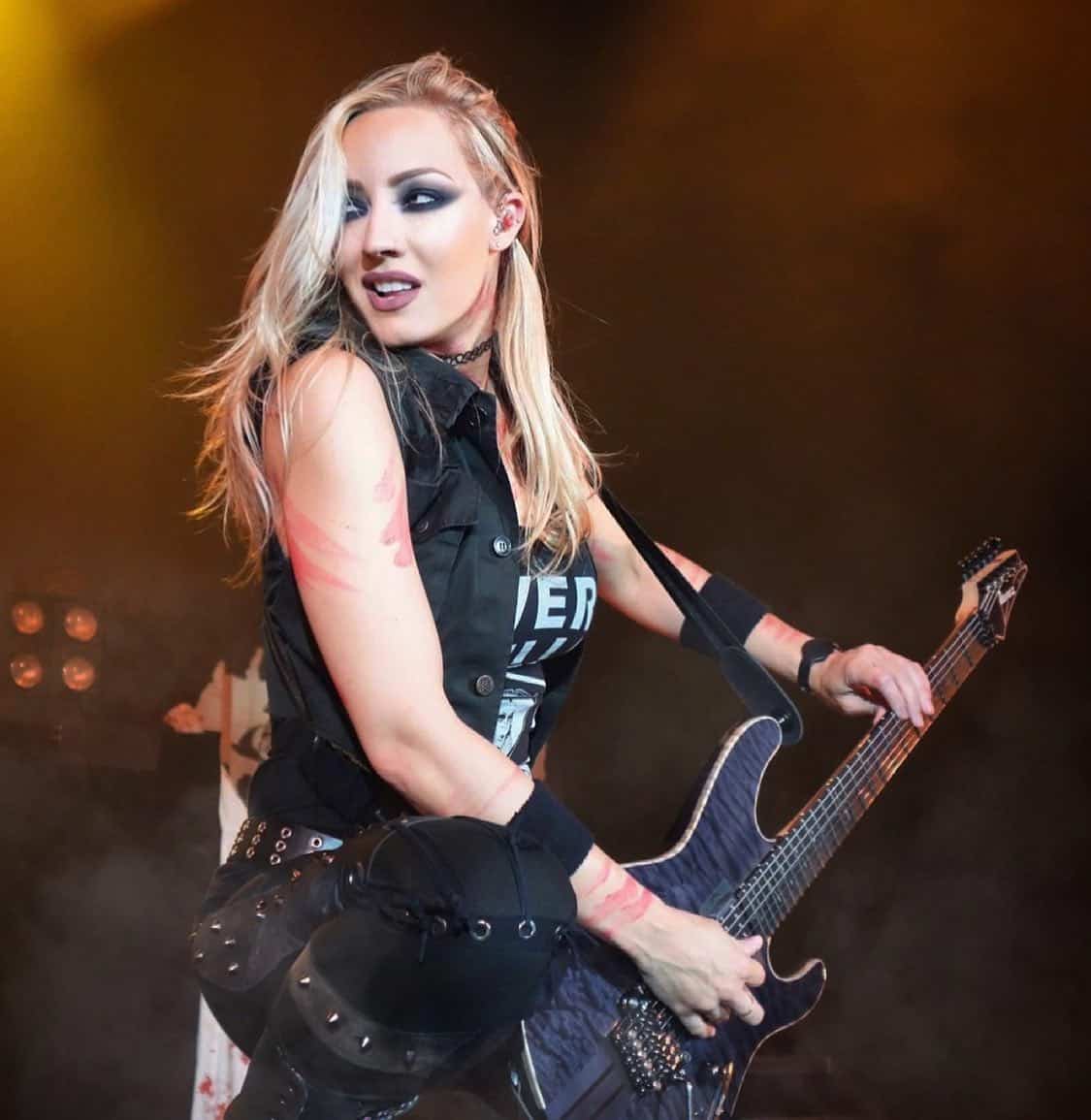 Image credit: https://www.instagram.com/hurricanenita/
Nita Strauss is the first female to be a signature artist with Ibanez guitars for those unfamiliar with her name. Strauss is also known for her astronomically successful Kickstarter campaign, designed to raise money for her solo album, "Controlled Chaos." Not only did the campaign successfully fund in two hours, but it also continued an upward trajectory that garnered eight times its initial goal. This success allowed Strauss to produce the record herself and do most of its engineering, besides playing all the bass and guitar tracks on the album. Her technical skills, dedication, focus, and hard work helped "Controlled Chaos" to debut at #1 on Billboard's chart of Top New Artists.
Fran Strine, director of the documentary, makes these "Hired Guns" the show's stars as musical masters. They are the musical legends whose names you may not know but whose work has been heard by hundreds of millions worldwide. For anyone who dreams of stardom in the music industry, this documentary is a must-see. Not only does it include insights from some of the most successful freelancers in the industry, but it also clearly sheds some light on the business side of music.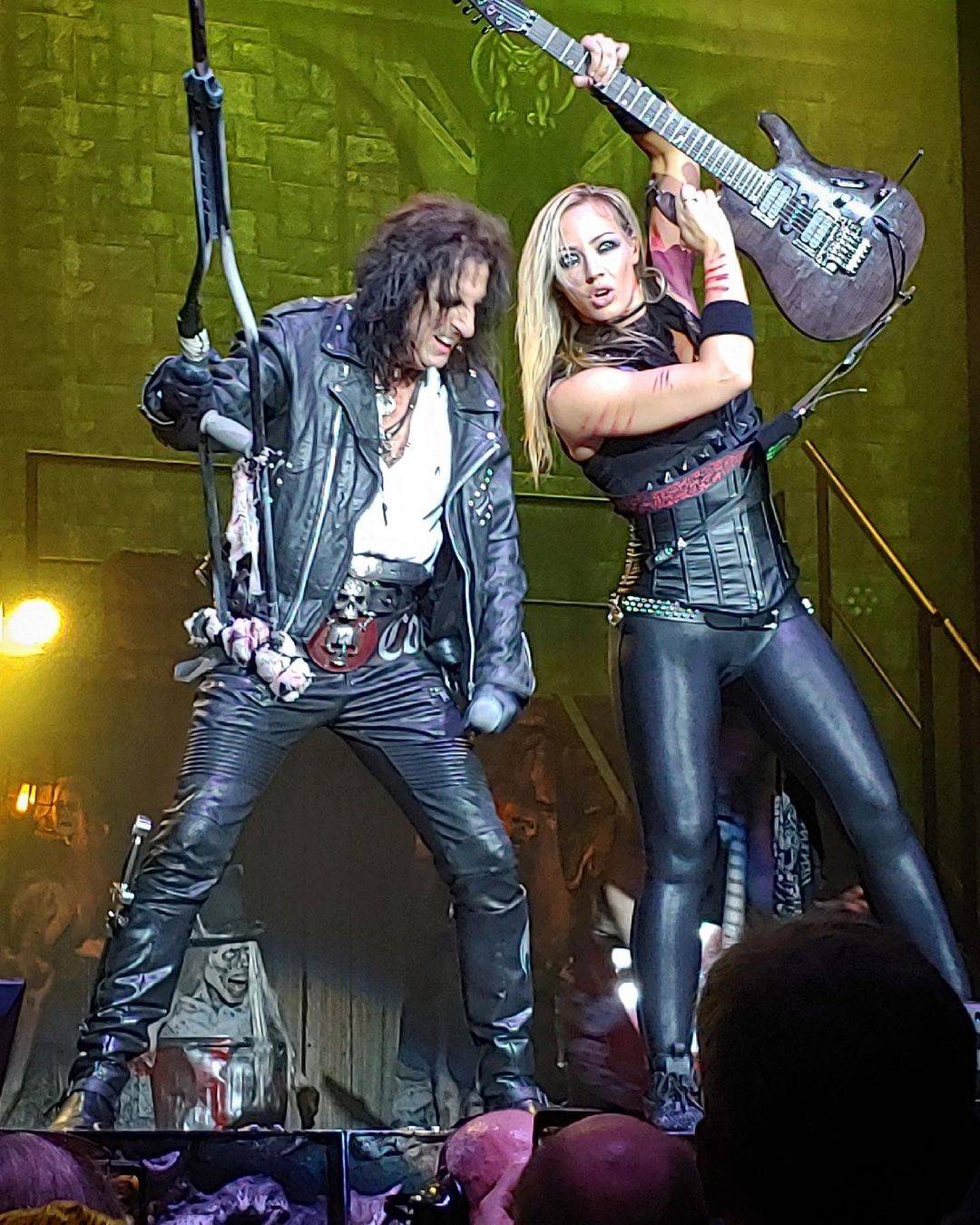 Image credit: https://www.instagram.com/hurricanenita/
And the music industry, just like any other sector in the entertainment industry, is not always kind to its supporting players. By telling the untold stories of these master musicians and taking a realistic look behind the scenes of the music industry, "Hired Gun" is both an inspiring and cautionary tale at the same time.
All of the musicians interviewed for the documentary have extremely impressive resumes that include working with some of the most talented and famous names in the music industry. Consider this a master class for aspiring musicians taught by those chosen to work for the likes of Alice Cooper, Bon Jovi, Billy Joel, Kiss, Metallica, and Pink. However, the film isn't only about the good times of playing stadium tours with the headlining band; it also delves into the downsides of being a contract worker in the music industry.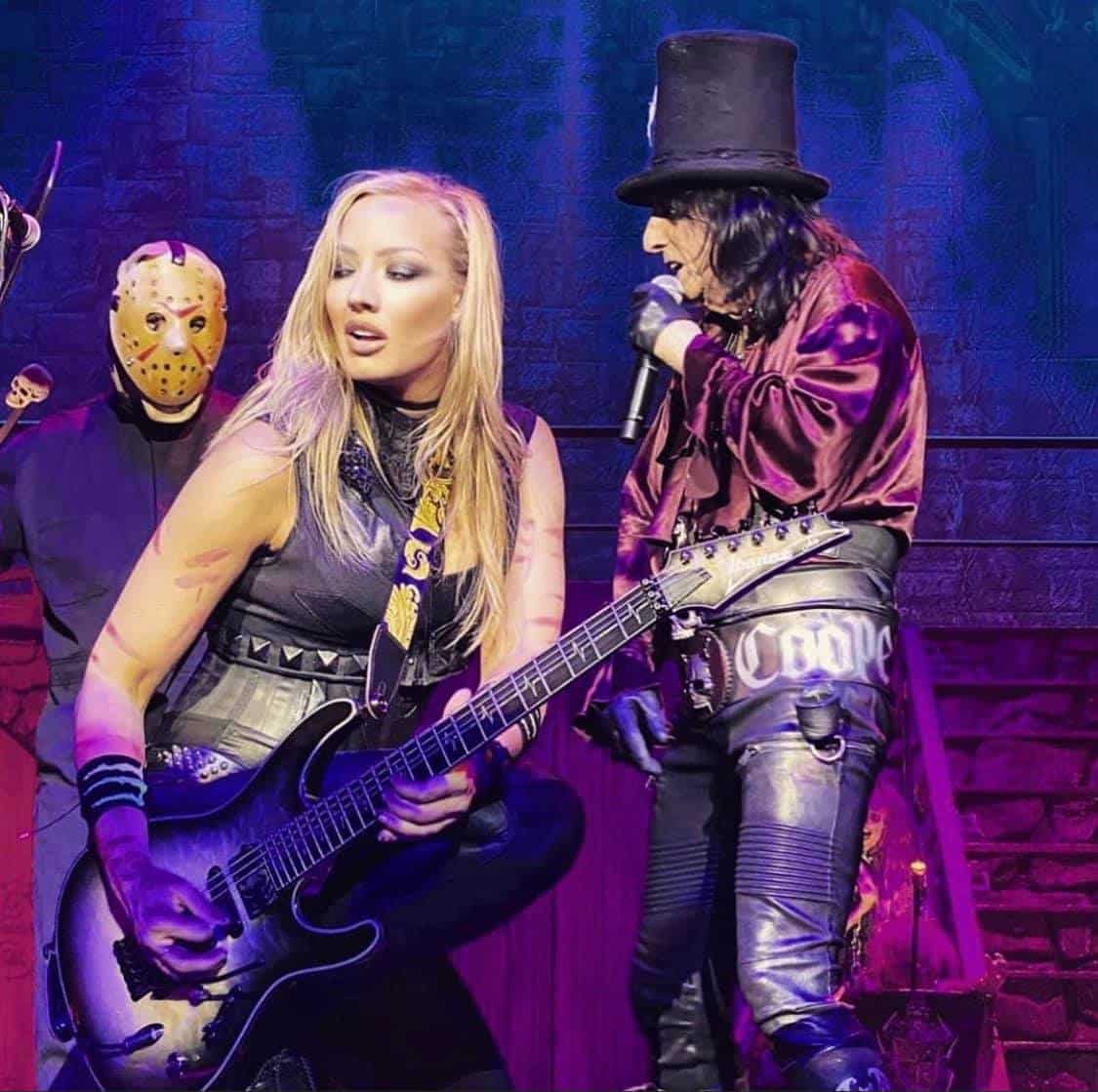 Image credit: https://www.instagram.com/hurricanenita/
TotesNewsworthy Opinion: "Nita Strauss Best Female Guitarist Ever"
For example, most people listening to their favorite rock or pop song have no idea that many times the musicians you hear playing on the recording will not be the same musicians you hear play the same music in concert. Record producers often choose studio musicians for their technical skill and experience; however, they don't usually go out on tour. Touring musicians can often have a job one day and then receive an email the next thanking them for their work without explaining why the job is suddenly over.
A couple of constants on display throughout the film prove hard work and persistence are not the only keys to reaching a certain level of success. To gain access to the rarified air of the A-List musicians, a specific skill set is necessary. As is the case in most fields, those with exceptional skills do not go unrecognized for long. Acquiring the technical musical skill set that is essential requires time, tenacity, and a genuine love for playing your instrument for hours and hours every day. But that is just the beginning.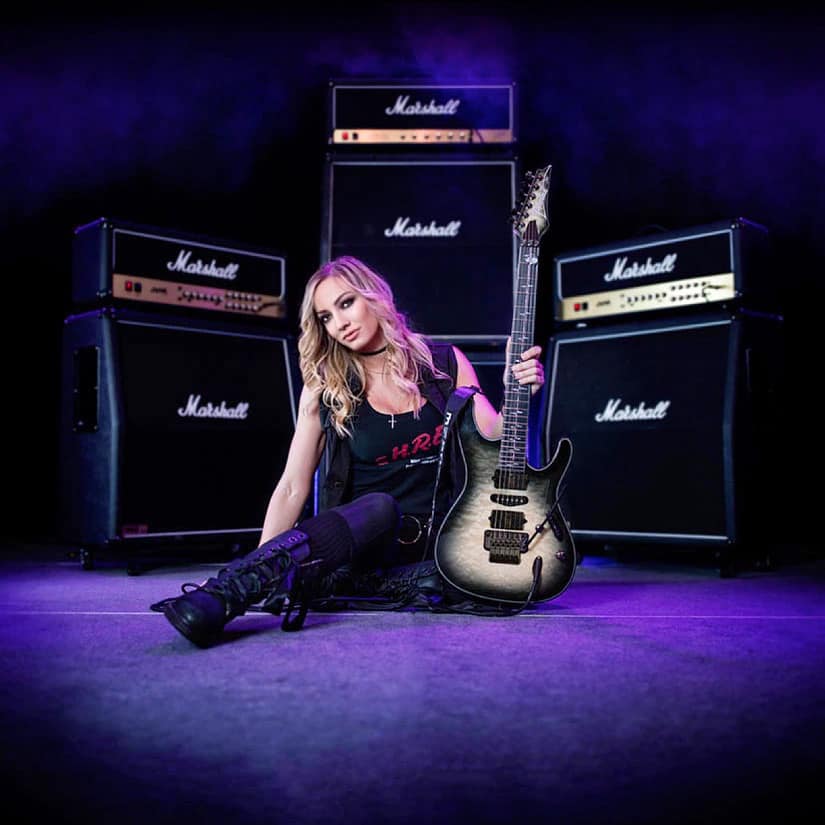 Image credit: https://www.instagram.com/hurricanenita/ – Nita Strauss
These hired guns often step into highly stressful situations, like when a band loses a member in a shocking and often tragic manner. As a "Hired Gun," the performance expectation level is exceptionally high, and especially in such cases, the fans often resent the musician filling in for the one who was lost. Dealing with the other band members and road crews who are grieving is no piece of cake. While it may be the chance of a lifetime, it is not usually remembered as one of the best of times.
Fortitude and strength of character, along with the ability to blend in and get along with everyone quickly, are qualities that aspiring rock gods often overlook. However, more times than not, those intangible traits make the difference between a contract lasting a year or a couple of decades. These are the types of insights that create the fabric of this very eye-opening and entertaining documentary.
Visit Nita Strauss's official website.
Read more – David Lee Roth says KISS Off to Gene Simmons