Top 10 Netflix series to Watch 2019. If you are a fan of Netflix TV series, then you already know how good Netflix is when it comes to bringing you the best blockbusters whether Sci-fi, action, thriller, drama, animations or comedy. Two thousand nineteen is yet another year, and once I tell you what they have in store, you will be so excited. They have great shows lined up for you to make your weekends memorable and your movie nights incredible for instance.
Top 10 Netflix series to Watch 2019
10. Stranger Things
Stranger Things will be back for the third season, and you will get to enjoy every bit of the adventure that you did in the other two seasons. Everyone seems to be together including 11, but as usual, you should expect more experience.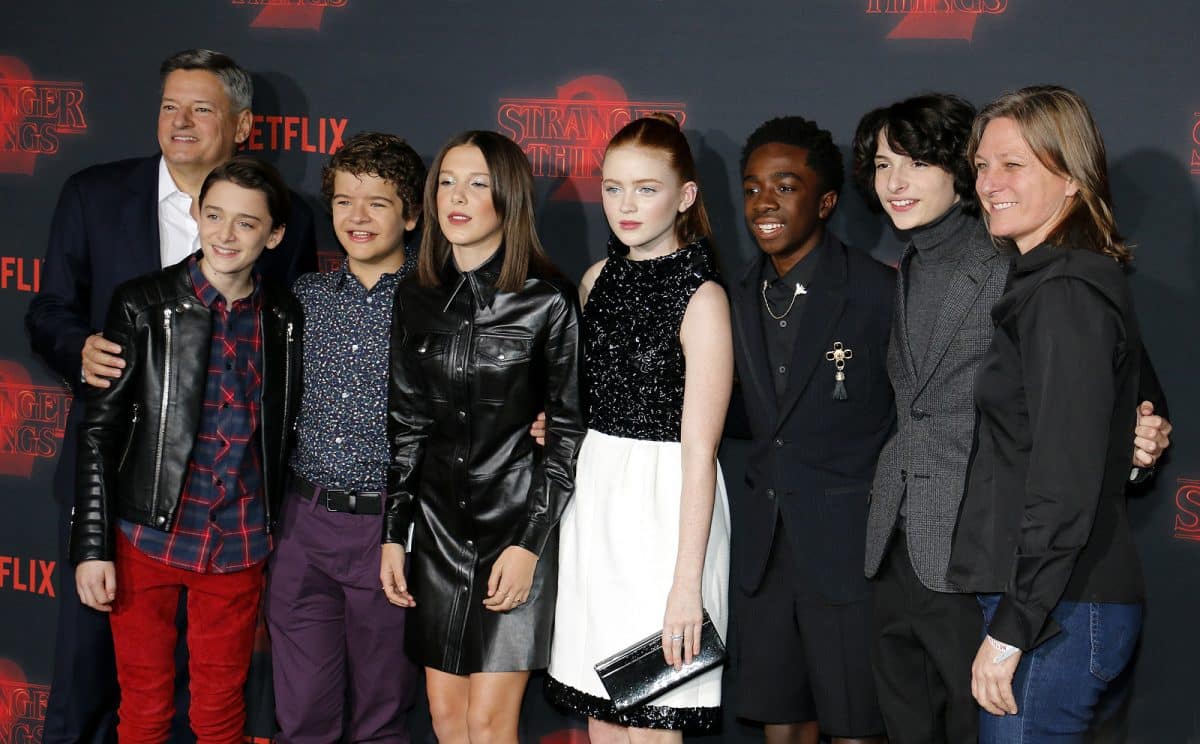 9. Sex Education
This is a brand new TV series on Netflix, and it has some of the most incredible scenes. If you are the type of person who can't do without comedy, then this British show will crack you up. It is about a mother who is a sex therapist and her teenage boy. The boy is busy schooling his friends about sex yet he can't have it himself.
8. The Punisher
Those who have a thing for action movies. This will get their adrenaline pumping as another season of the Punisher will be up and running giving you're more of the merciless and well-built Frank castle. This is something that will make your binge-watching worth it.
7. The Umbrella Academy
This is meant for those who are yearning for more superhero movies with some incredible twists. It will hit the studios in February. The series is based on the novel The Umbrella Academy. Expect more of thrilling fun as they take you through their heroic journey.
6. Raising Dion
Raising Dion is a super incredible superhero series with a great storyline. It is about a mother who tries to raise her son while keeping him safe so that no one knows he has superpowers. She fears that once people realize it, they will exploit his powers.
5. Glow
Glow will be returning to your TVs with a huge bang. You will once again get to enjoy the comedy-drama with that 70's theme and a lot of incredible female characters. The cast is even better, and the costumes will blow your mind.
4. Chilling Adventure of Sabrina
This is one TV series that will keep you glued to your screen. It features a young girl who was raised by two aunts. She is the daughter of a warlock and a mortal woman. Sabrina has to embrace her two sides which are the side of magic and that of an ordinary school girl.
3. The Crown
If you would like to know everything about Queen Elizabeth, then this is the Netflix TV series to watch. It features some of the most remarkable performances and excellent role players. You will also enjoy the scenery and the drama that ensues.
2. The Witcher
For those who are a huge fan of Henry Cavil and his notable facial expressions, you should wait and watch the witcher. It features incredible monster and magic scenes with a happy fantasy. You also get to see how impressive Cavil looks in a white wig.
1. Breaking Bad – Top 10 Netflix series to Watch 2019
This remains the best TV series of all time. When you think that you have seen it all, Walter White pulls another stunt that leaves you wondering what's happening. You also get to see him take his bitter side a notch higher and become someone else.
These are so far some of the most incredible TV series that Netflix has lined up for you this 2019. Some are yet to be released while others are up and running. All you have to do is grab your popcorns and enjoy every bit of your entertainment time.