Setting goals for your destination wedding. Your wedding day will be one of the biggest days of your life, so how do you make sure all your dreams come true?
Similar to running a business, starting a new exercise regime, or building a work-plan, you need to have goals. Nothing is accomplished without establishing objectives and working toward them.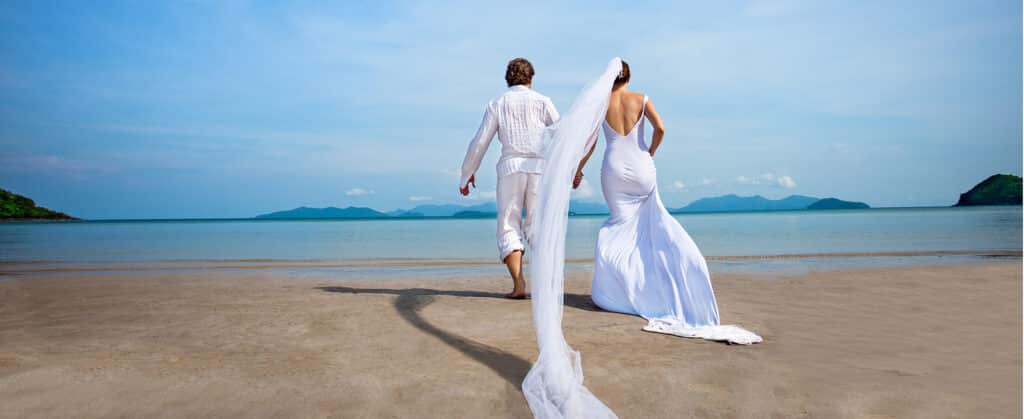 But when it comes to planning a destination wedding, it can be difficult to figure out how to set goals. You'll be in a different location than where you live; you may even be in a different country. You can't visit the venue on a regular basis, or leave everything to the last minute. So when it comes to planning a destination wedding, how do you set goals?
Let's look at the three key areas to cover in setting goals for your destination wedding, with sample goals to get you started.
Location and Venue
One of the most important decisions about your wedding day is where it will be held, and as part of a destination wedding, that includes where to hold the ceremony and reception. Your goals need to cover your needs for the venue as well as your guests' needs with the location.
Here are sample destination wedding goals for your location and venue:
Our wedding will be on a beach but there will be plans in case of inclement weather; a gazebo, tent, or an alternative interior location near the beach.
Our wedding will be held at a time of day that's beautiful for us and comfortable for our guests; we would prefer a sunset ceremony on the beach, which will also help avoid the heat of the day.
Our guests will be well looked after; a wedding planner can help with accommodation plans and transportation to and from the airport.
Budget
With any wedding, a budget should be established at the outset, with some flexibility built into the plans. Budgets can be broken into categories such as catering; music; decorations; and more.
Using a wedding planner is one of the best ways to ensure you stay within budget. A wedding planner may even be able to find ways to save money because they handle this type of work as professionals, and may be able to get discounts, for instance, or coordinate savings in a way that isn't possible when booking each part of the wedding separately.
Here are sample destination wedding goals for your budget:
Our budget for the entire wedding is set at $xx,xxx, with a 10% variance allowed.
Our guests will not pay more than $xxx per night for accommodations.
We will work with an airline to establish a low price for guest travel.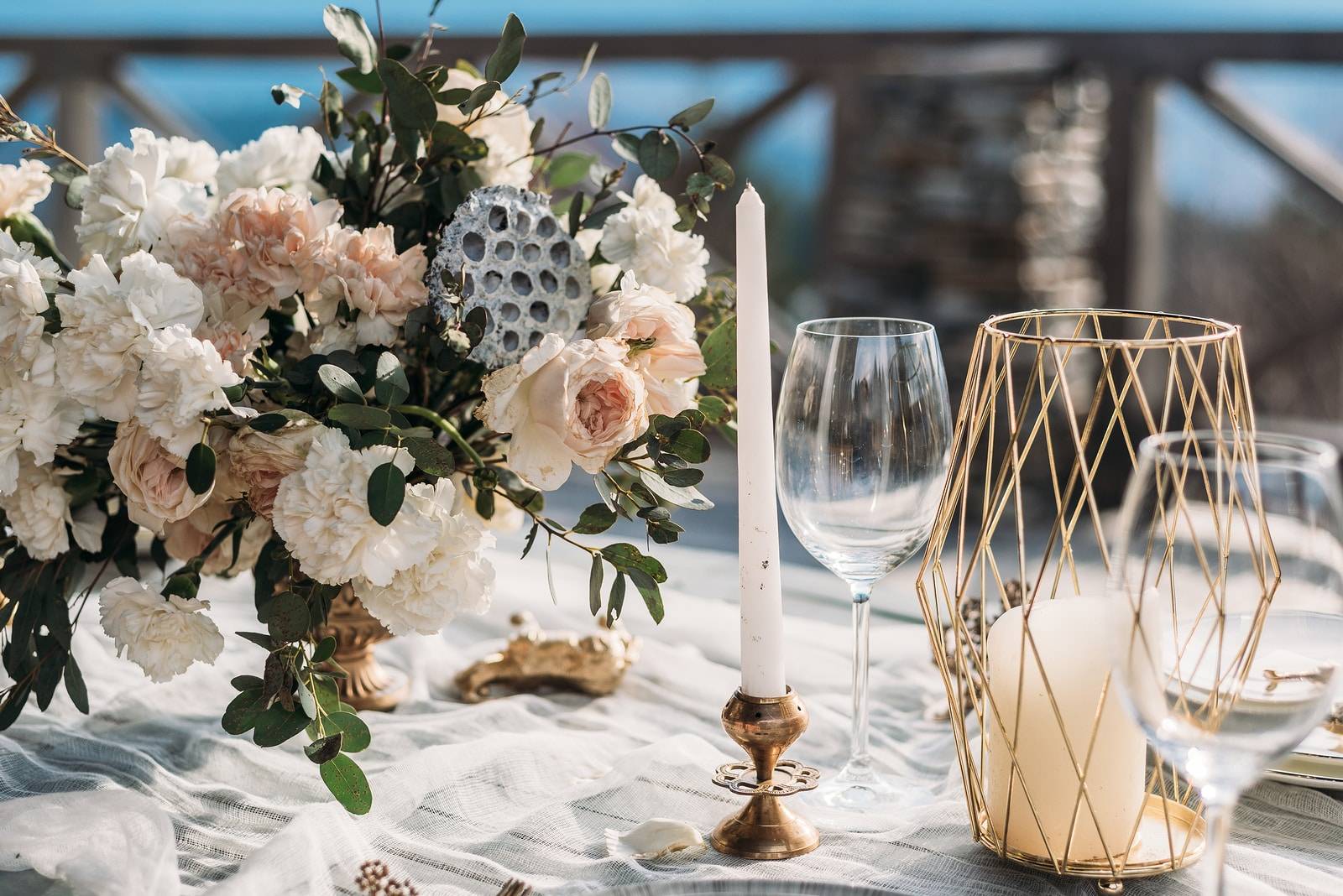 Setting Goals For Your Destination Wedding
The Day Of The Wedding
Final the big day will arrive, and you want to be sure it's an enjoyable time for you and your guests.
Even when it comes to the big day, you should have goals. If you have decided to use a wedding planner, you should experience less stress, as they will look after the last minute details.
Here are sample destination wedding goals for your wedding day:
We will each take time to relax before the day gets hectic. Maybe that's a walk alone on the beach first thing in the morning, or quiet breakfasts – bride with the bridesmaids and groom with the groomsmen.
We will set aside time as a couple to reflect on our day and be alone together; maybe that's time on the beach after the guests go to the reception area, or time after all the photographs are completed.
Our guests will enjoy music and refreshments while the wedding party is busy with photographs.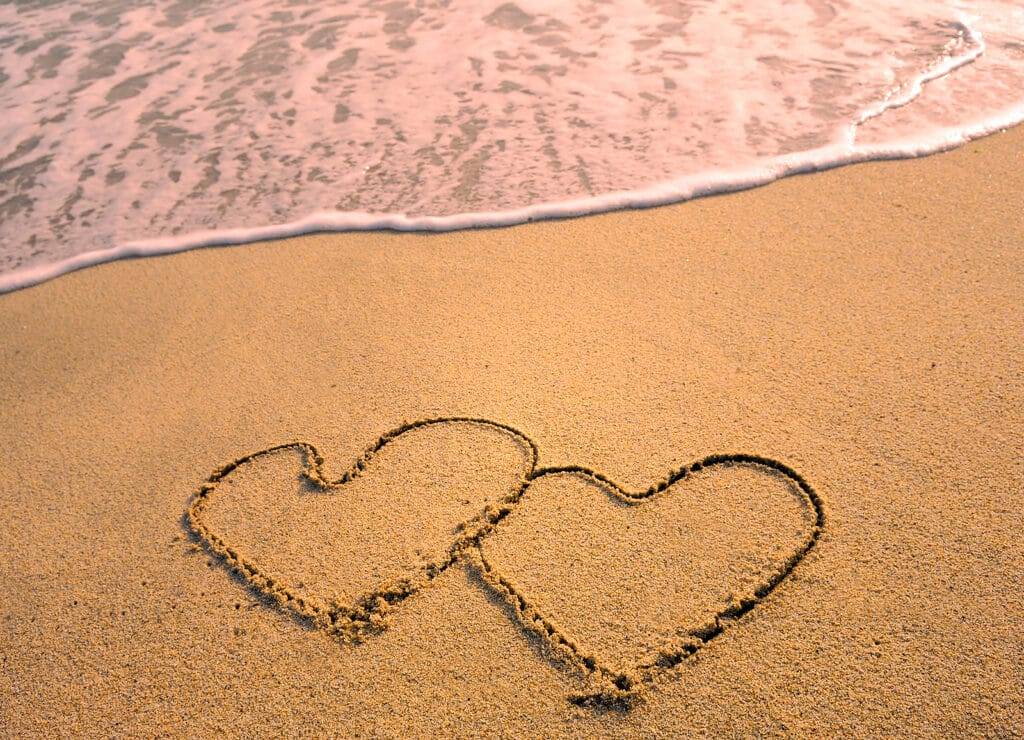 Final Thoughts on Setting Goals For Your Destination Wedding
Planning a wedding is a major endeavor, and one of the most important tasks you will do together as a couple. Setting goals as part of the planning process and for the big day will help ensure your day is everything you wanted.
Our three main areas for setting goals, with some samples to help you establish yours, will get you on the path to a successful and enjoyable wedding day.
Ardith Stephanson is a freelance writer and communications professional who has some fun with her personal blog theardizan.com
Read more – The Advantages to a Destination Wedding in the Mayan Riviera