Flyover tribute for Sharon Morgan in Fountain Hills. Fountain Hills, Arizona, is remembering its first female mayor, Sharon Morgan, this weekend with a one of a kind tribute. Morgan passed away on December 16, 2019, at the Hospice of the Valley Sherman Home.
Morgan was born in Monmouth, Illinois, on April 10, 1941, to Joe and Willa Mayhew but grew up in Alexis, Illinois. Upon graduating high school, Sharon Morgan moved to Chicago before heading to the sunshine and pleasant weather on the West Coast, where she worked for the California Federal Savings and Loan for quite some time. In 1985, Morgan married James Morgan and moved with him to Fountain Hills, Arizona, in 1989.
Flyover Tribute For Sharon Morgan in Fountain Hills
After settling in Fountain Hills, Morgan found enjoyment in civic activities, including becoming special events manager of the Fountain Hills Chamber of Commerce. In 1998, Sharon Morgan decided to take her civil responsibilities to the next level and ran for the mayoral position of Fountain Hills in 1998. She was mayor of the city for two terms but also continued her position as the special events manager for the Fountain Hills Chamber of Commerce until her passing late last year.
Becoming the first female Mayor of Fountain Hills, Arizona, was an incredible honor for Morgan, and she worked tirelessly for her constituents. Sharon Morgan earned her place among Arizona's civic icons.
One of her primary legacies is her management of the signature events that have made Fountain Hills a popular tourist destination even today. In particular, she was responsible for organizing over 50 significant fine arts and crafts events such as the Fountain Festival of Fine Arts & Crafts, which has grown into one of the most prominent arts and crafts exhibitions in the American southwest.
Thanks to Sharon Morgan's efforts, this event now features approximately 500 artists and artisans from all over the world with hundreds of stands offering locals and guests unique art, crafts, sculptures, jewelry, paintings, clothing, and much more.
Flyover Tribute For Sharon Morgan in Fountain Hills
The Fountain Festival of Fine Arts & Crafts in Fountain Hills also features a large selection of live music from various bands, shaded seating areas, a bountiful menu for both breakfast and lunch, and Beer gardens beside the multitude of exhibitors. The festival this year is expected to break all previous attendance records with visitors coming from across the nation and even from around the world.
Among other notable accomplishments, the beloved Sharon Morgan is known for being the sitting Mayor of Fountain Hills during the acquisition of land in the Red Mountain area for the Fountain Hills McDowell Mountain Preserve in Maricopa County.
Today, thanks to Morgan and others from Fountain Hills and surrounding towns, the total area of the Fountain Hills Preserve covers around 1,000 acres and extends from the Maricopa County Park border to the North to southern mountains in Scottsdale.
Morgan was also chiefly responsible for managing the initial expansion of the city's attractions, including Cutillo Plaza. Through her hard work and dedication, she also helped spearhead the development of sites like the Fountain Hills Community Center, Fountain Hills Library, and River of Time Museum.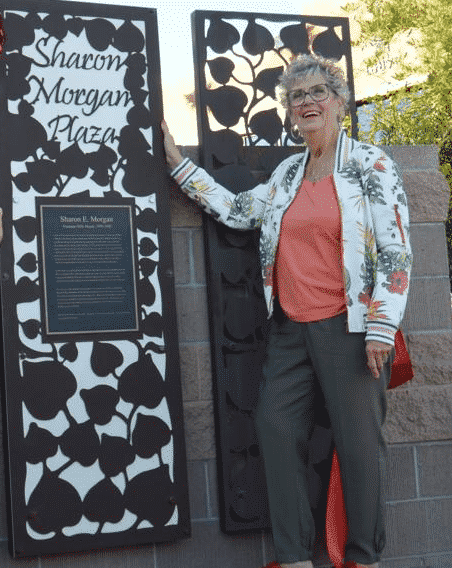 Flyover Tribute For Sharon Morgan in Fountain Hills
In a statement released by the Fountain Hills Chamber of Commerce, Sharon Morgan was praised for her tireless dedication and immense adoration for the Fountain Hills and its residents. These traits and all that she was able to accomplish will become the legacy of the first female mayor of Fountain Hills. Members of the Chamber of Commerce and the community have expressed that Morgan's passing is a significant loss, and she will be greatly missed by the hundreds of people whose lives were touched by her.
An Aerial Salute for an Arizonian Heroine
Not very many people get honored by an aerial salute after their passing. However, Sharon Morgan left such a profound effect on her constituents, they've decided to salute her in the grandest of fashions. On Saturday afternoon, during the Fountain Festival, a memorial fly-by will be performed in honor of Sharon Morgan's memory.
The flyover tribute for Sharon Morgan will consist of four vintage aircraft, which will first fly over the famous fountain and then down along the Avenue of the Fountains. The pilots of the aircraft will then circle back and perform what is known as the missing man formation.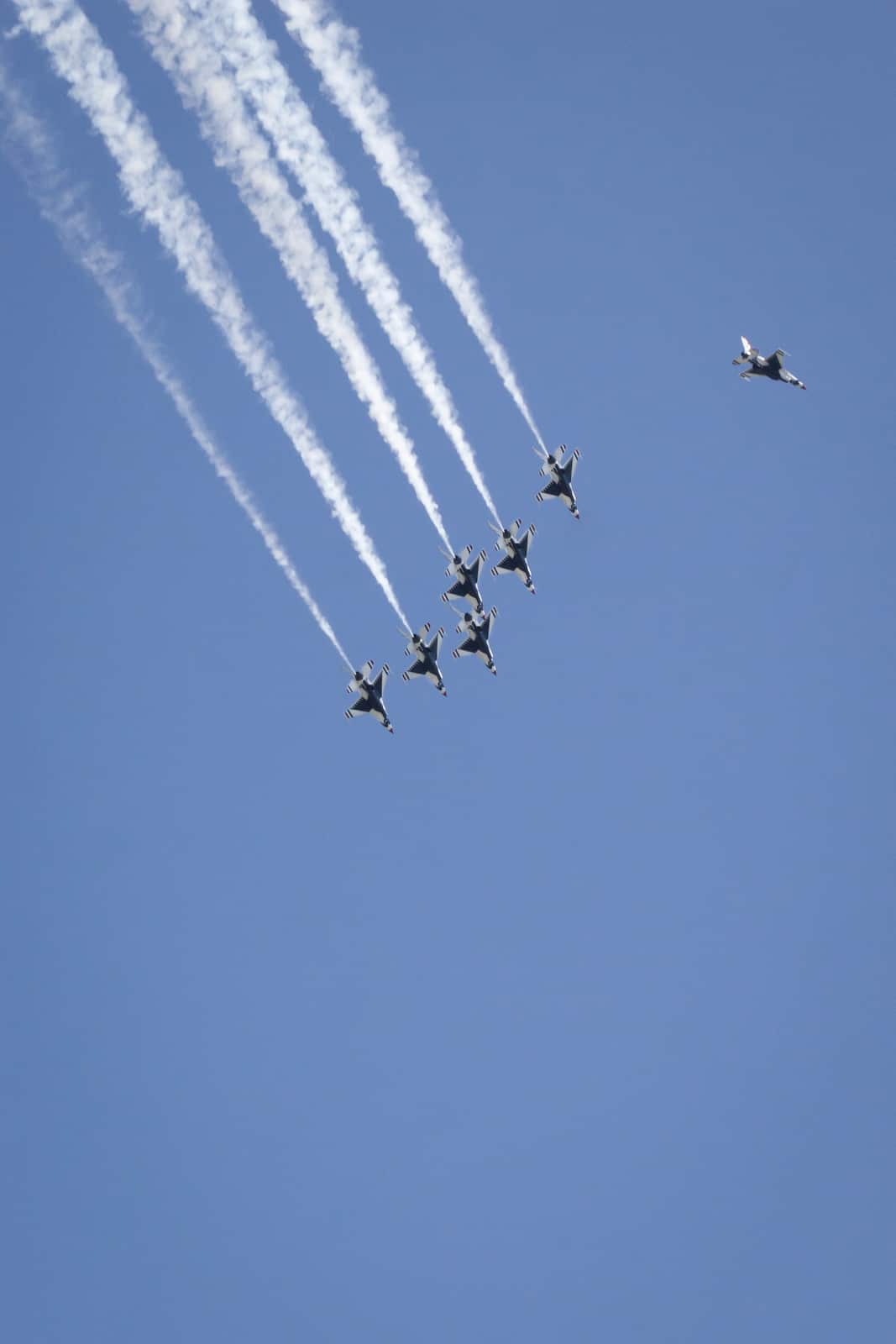 Flyover Tribute For Sharon Morgan in Fountain Hills
First Flyover 12:05 Get There Early
The missing man formation is traditionally performed as a part of a flyby memorial of military aircraft at funeral services or memorial events. When the aircraft passes by for the second time, one pilot will leave the formation leaving a single blank row that signifies the loss, i.e., the missing man. This type of memorial signifies Sharon heading to the heavens after a lifetime of dedication to her fellow Men and Women here on Earth.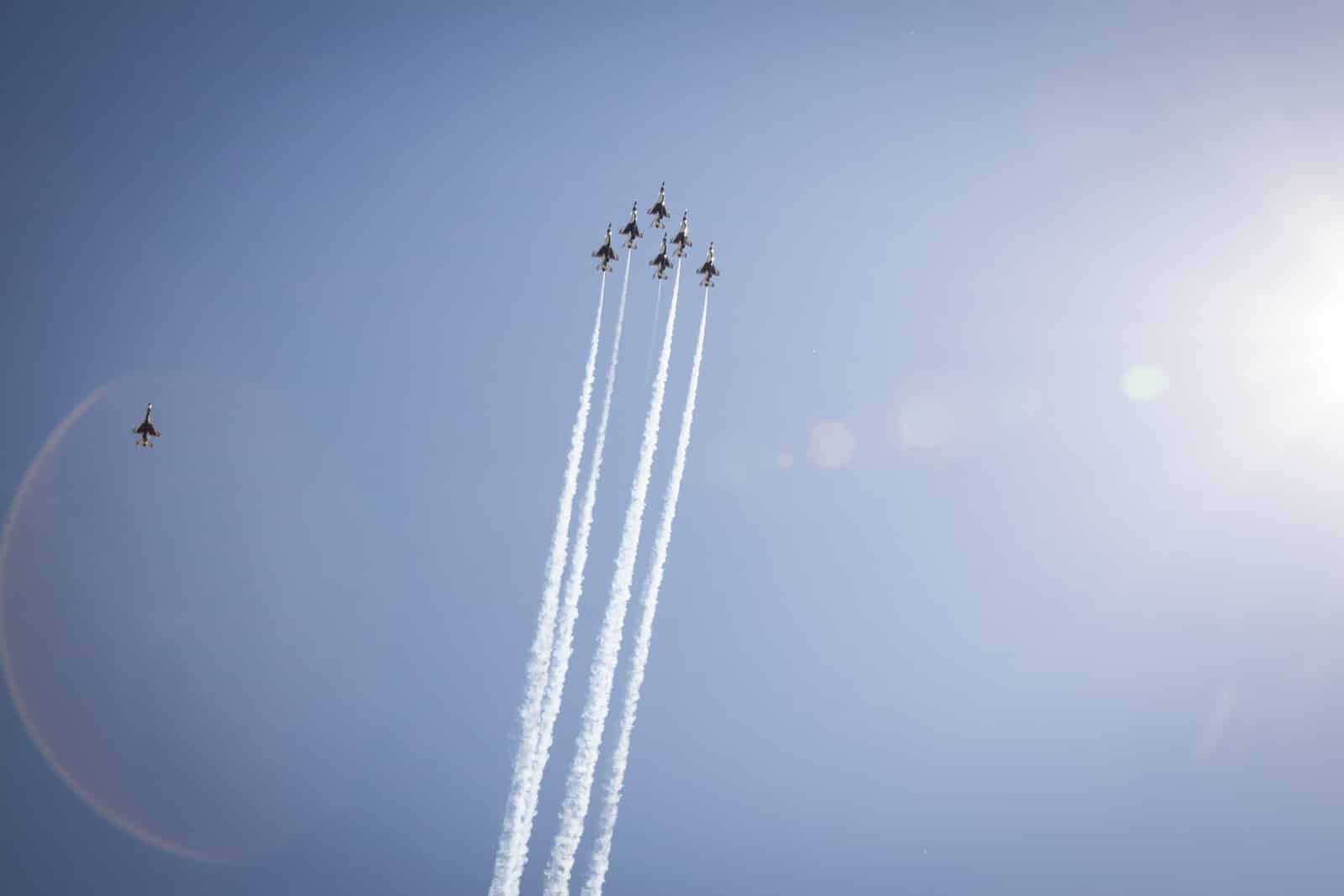 Flyover Tribute For Sharon Morgan in Fountain Hills
Everyone is welcome to attend the Fountain Festival of Fine Arts & Crafts in Fountain Hills this weekend. Admission is free, so please be sure to come, enjoy this special event and join us in honoring one of Fountain Hills' most loved citizens. Special thanks for the planning of the festival and the memorial this year are being sent out to Dan Margolis of the Fountain Hills Barber Shop and, of course, the Fountain Hills Chamber of Commerce.
Read more – The Biggest Thanksgiving Parade Is In Fountain Hills AZ