Will there be an avocado shortage is a question many people in the food industry are asking yet again. In February 2022, the United States announced that they were placing a temporary ban on avocados from Mexico.
About 80 percent of all the avocados consumed by Americans originate from Mexico. The reason for the ban reported was that a U.S. inspector received threats while in the Latin country. Immediately after the announcement by U.S. government officials, people began to worry will there be an avocado shortage.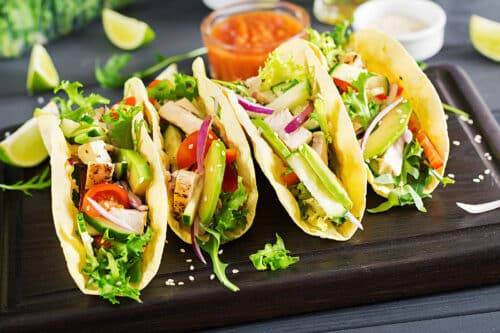 Will There Be An Avocado Shortage?
It turns out that the ban on avocados was lifted by the U.S. government just one week after it had been placed, much to everyone's relief. If you would like to read more about the ban being lifted, continue reading here.
However this was not the first time that a potential avocado shortage made headlines. Back in 2016, people again were asking, will there be an avocado shortage, but that was a whole different story.
The Avocado shortage 2016 seemed to happen due to a strike going on in Mexico because the Avocado Pickers wanted higher wages. Can't blame them because picking the fruit is hard work. However, the strike caused a shortage and drove the price up.
According to an article in Time magazine over 40 million pounds of Avocados are shipped to the States every week. For many Americans, the one important thing is that now more and more people are using the fruit as a substitute for other fats since the properties in the avocado are much healthier, tastier and is also believed to lowers Cholesterol levels.
The great avocado shortage of 2016
So what did this Avocado shortage 2016 mean? Well, higher prices, of course through supply and demand. Some estimates say that the great avocado shortage of 2016 raised the price as much as forty percent. That easily translate to higher prices not only in your local grocery store, but also at your favorite Mexican restaurant.
Considering how quickly the price of avocados went up during the avocado shortage in 2016, many experts in the food industry see the price of avocados continuing to rise. In fact the cost of an avocado today is more than 200 percent more than it was in 2016. But despite the fact that the cost of an avocado continues to climb steadily, we are consuming more than ever before.
For more information on the both the increase in price and levels of consumption of avocados, please continue reading here. Will there be an avocado shortage or will the prices continue to climb even when the supply is steady?
If you are interested in reading more about other potential food shortages, please continue reading this next article.