Hottest Food Trend of 2021 is sprouting lentils at home because it is so easy.
Sprouting lentils at home have now become the hottest food trend of 2021. Due to the pandemic of COVID-19, many more people are staying at home at working remotely.
Although grocery stores and other essential businesses have remained opened open, most of the world's restaurants were closed to in-person dining due to the possibility of spreading the disease. Although take and delivery options remained, more people than ever have opted to begin preparing their own food at home.
Home cooks have researched to find new and more nutritious ingredients to utilize in their menus with this in mind. And the clear winner of this new cook-at-home revolution is sprouting lentils at home.
Overwhelming, the most popular and most straightforward choice for sprouting at home is lentils. Many people opt to grow these legumes because it is such an easy process, and the nutritional results cannot be denied.
Hottest Food Trend of 2021 is Sprouting Lentils at Home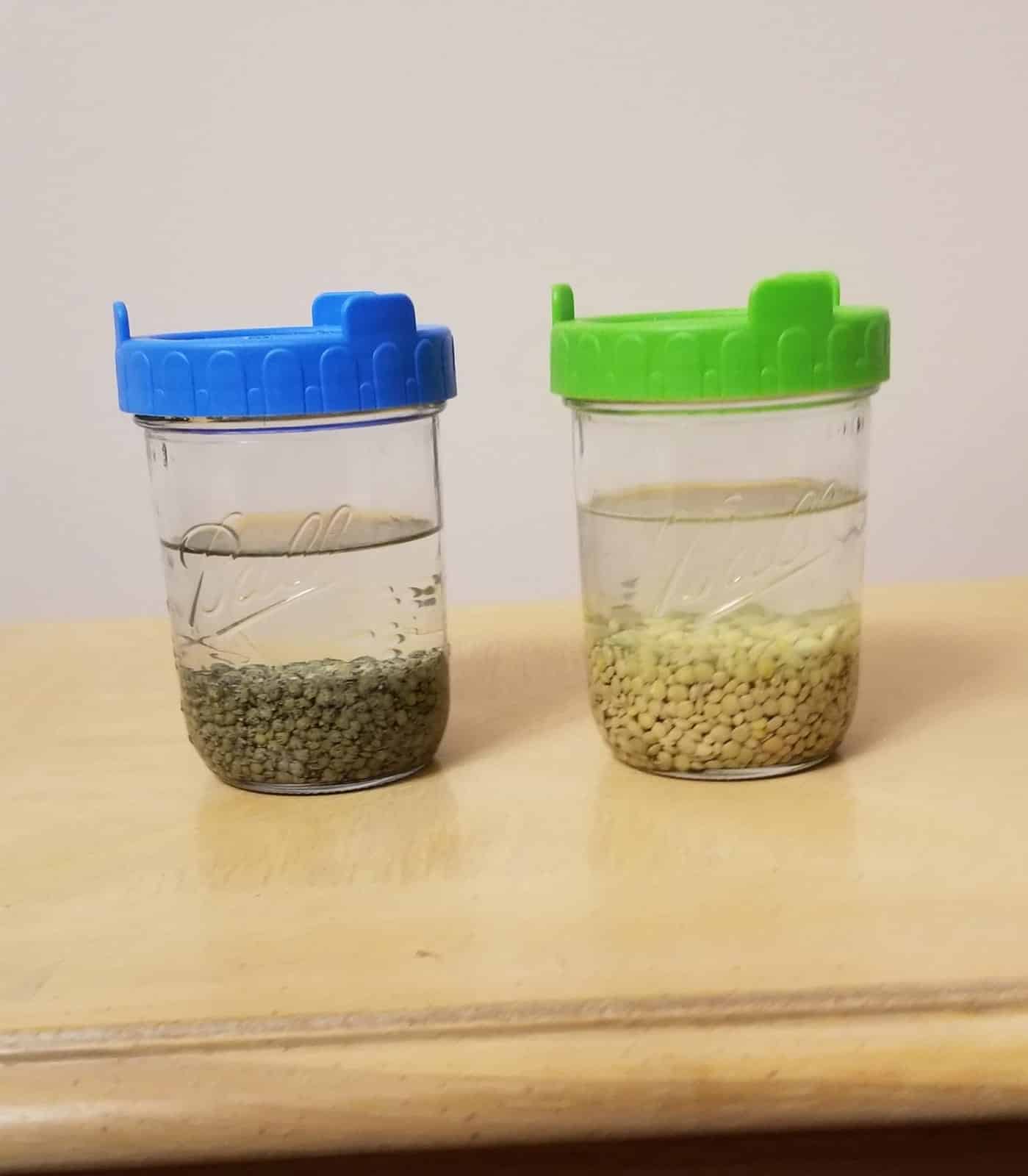 Sprouting Lentils Increases their Nutritional Value
In the legume family, Lentils have been the main staple in many Middle Eastern and Mediterranean dishes for centuries. They are readily available in most grocery stores and come in various colors such as red, green, and tan.
Still, sprouting lentils at home can be done with any variety and many studies show will significantly improve their nutritional value and increase their phenolic content by an almost unbelievable 122%. These phenolic compounds are the plant's antioxidant treasure chest, which can ward off inflammation, allergies, and even some cancers.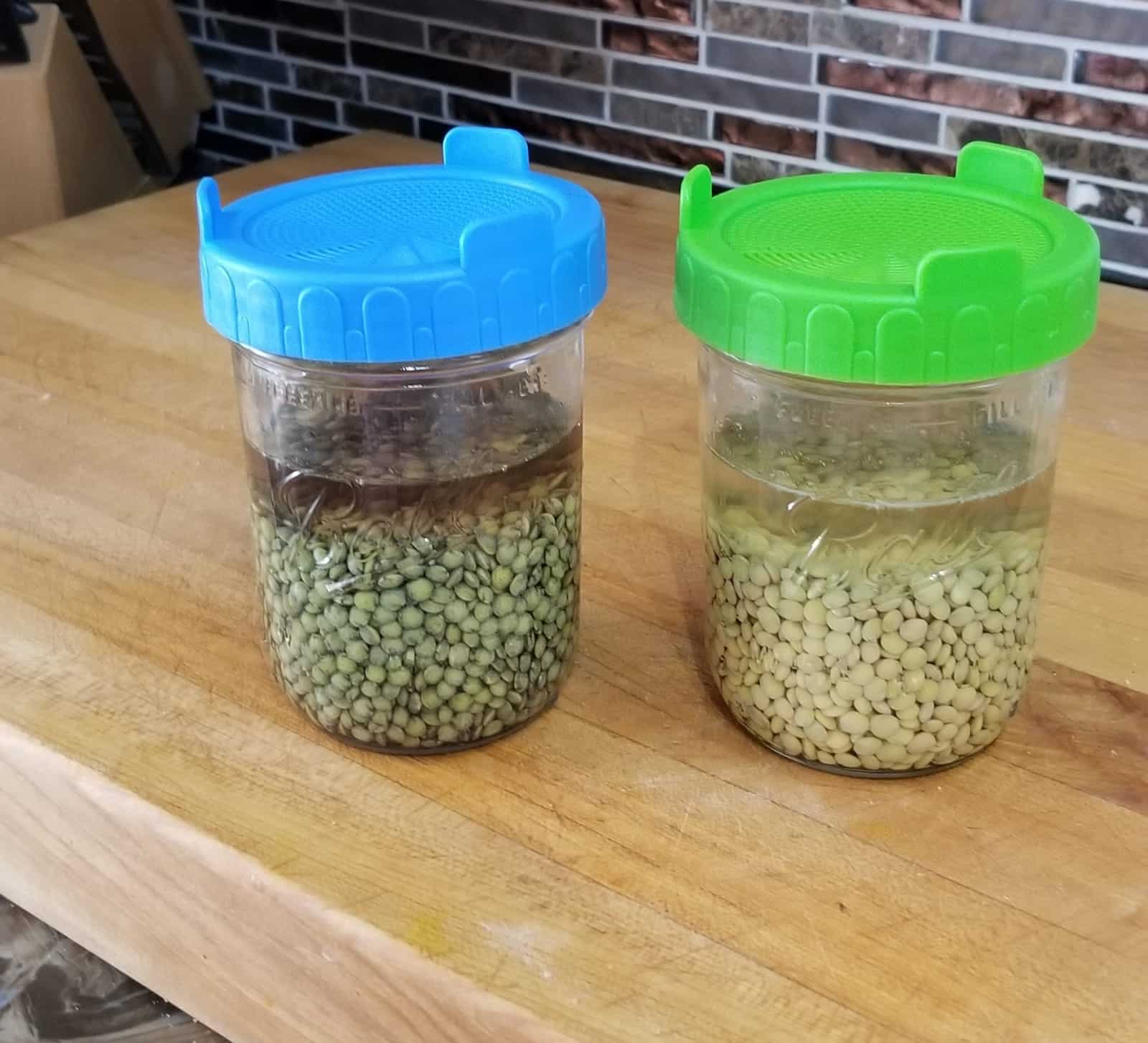 One cup of lentil sprouts will only add 82 calories to any dish. However, they will also add 7 grams of protein, 17 grams of plant-based carbs, and only half a gram of fat. More importantly, they also contain 19% of your daily recommended intake of Folate and 14% of your daily recommended intake of both Iron and Vitamin C. For more information on the nutritional value of sprouted lentils click here.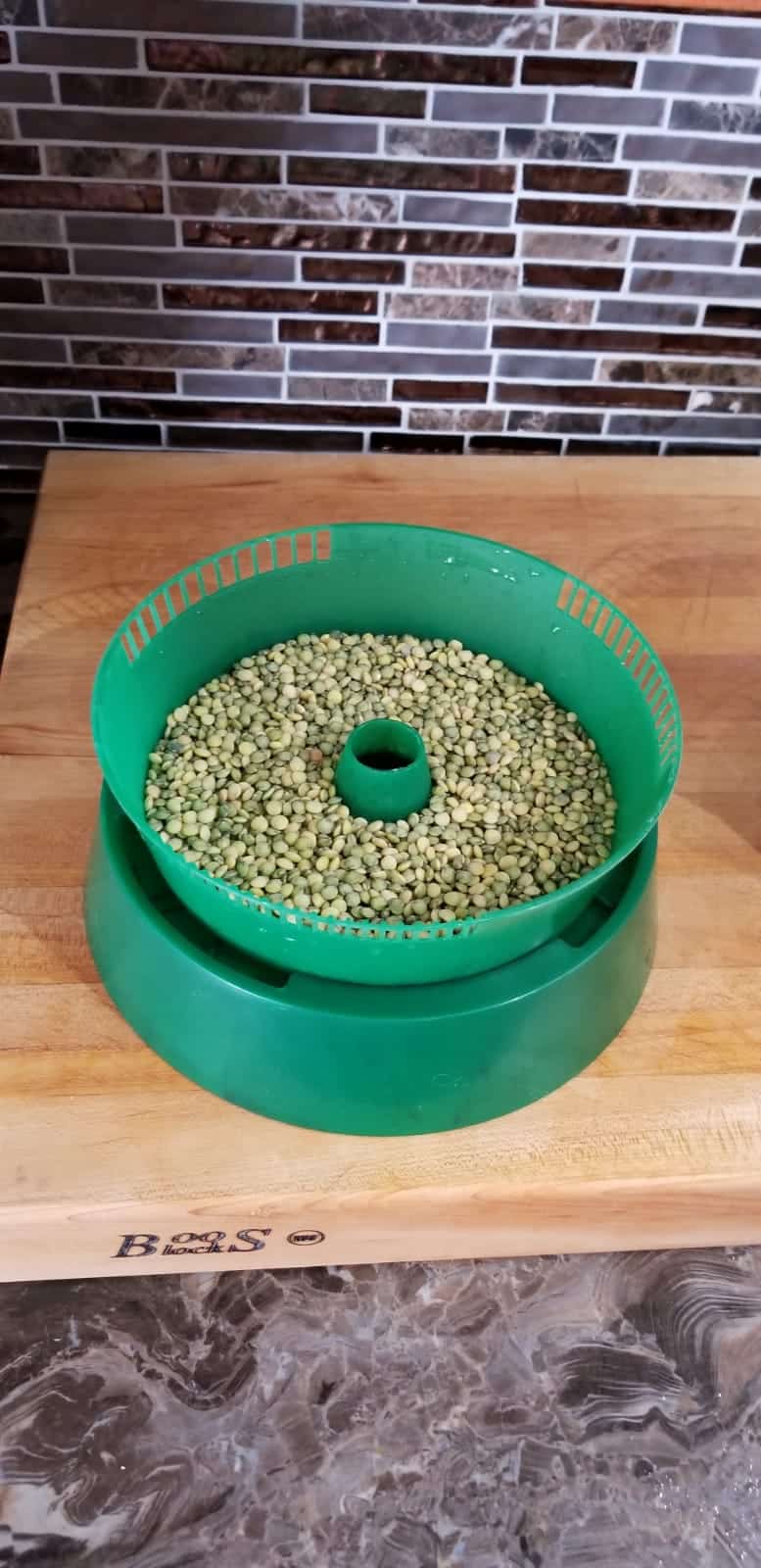 Knowing that they are such a powerhouse of goodness, the next best thing about sprouting lentils is that anyone can do it with almost no effort and no special growing equipment. All you need are the lentils and some vessel type to keep them in, such as a jar, bowl, or plate. Simply soak the lentils overnight in double the amount of tepid water.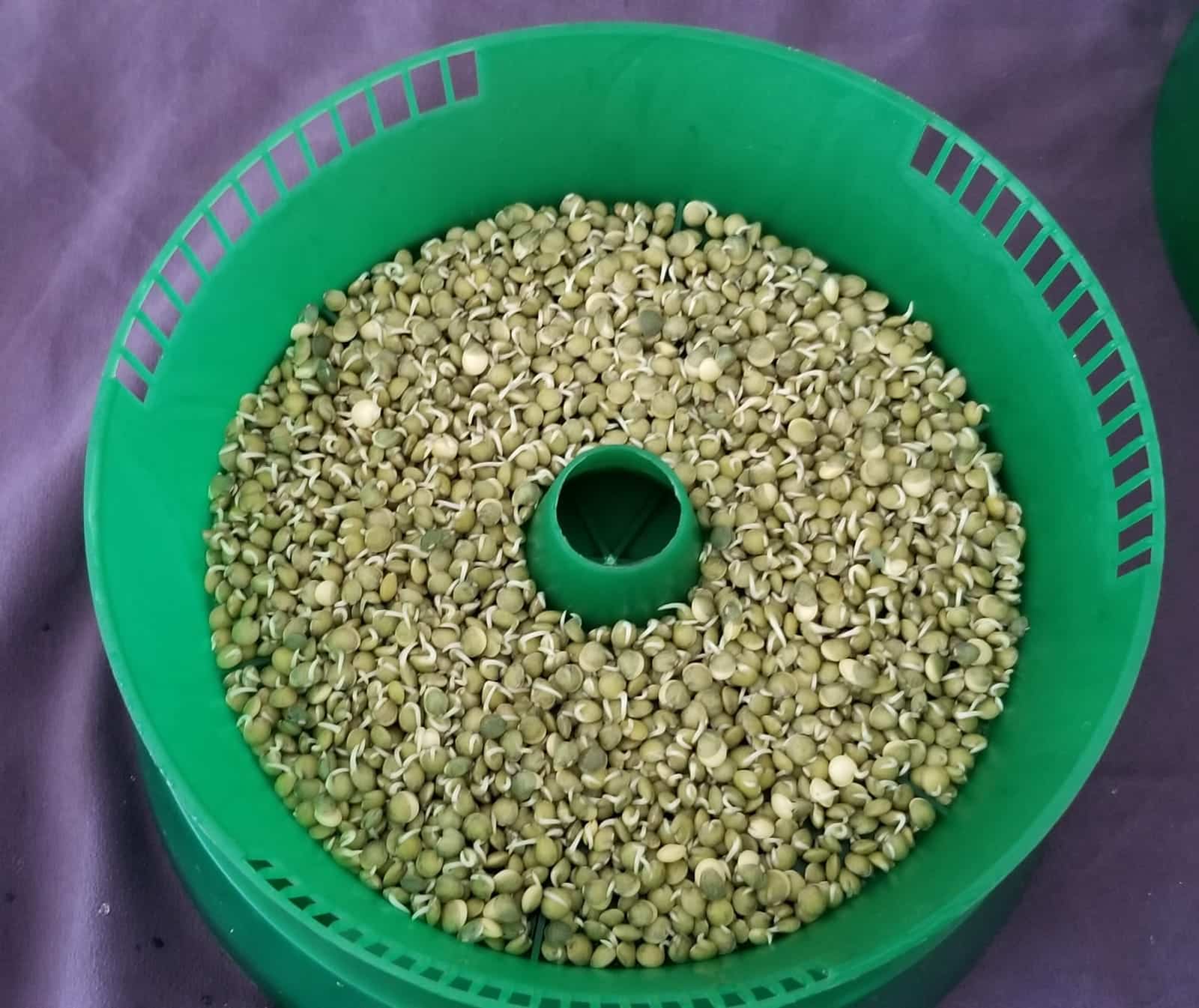 The next day empty the water and rinse the lentils. You will see that they have almost doubled in size from the water they absorbed. After they have been rinsed, put the lentils back in your container, still wet but with no excess water.
The goal here is to keep them in the dark with some air access but not entirely in the open. So if you are using a jar, you can either use a sprouting lid or poke several holes in a regular top. If you are using a dish or a bowl, make sure to cover it with a breathable fabric.
Place the container anywhere where the room temperature remains constant and avoid either direct or indirect sunlight. Rinse the lentils twice a day to keep them hydrated and discard any hulls that float to the top of the water. As soon as you see the tails emerge from the lentil, they have germinated and are ready for consumption.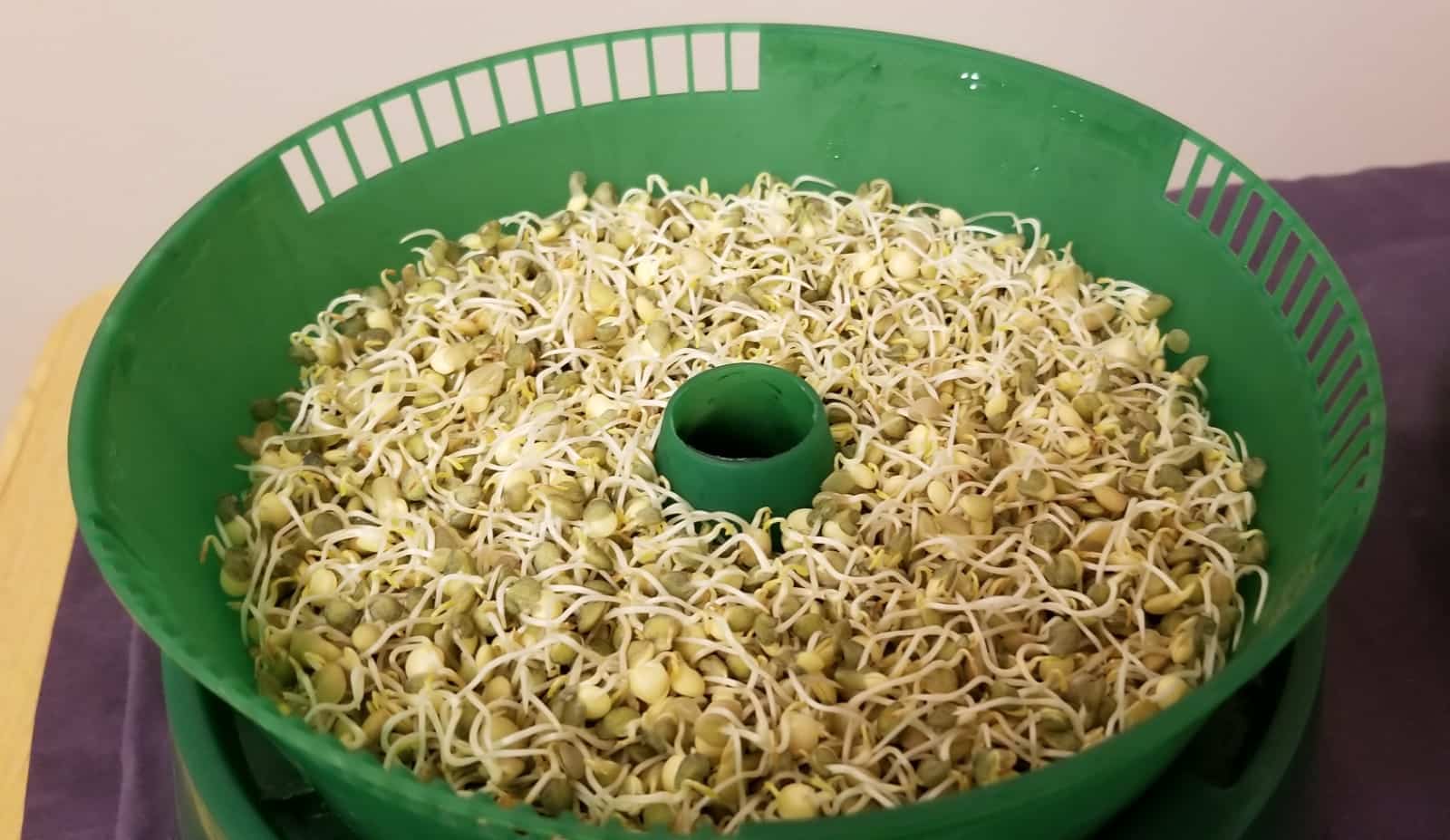 Lentil sprouts are not only easy to grow in just two to four days, but they are also highly nutritious, and their high amounts of antioxidants may lower harmful cholesterol levels while at the same time increasing good cholesterol levels.
Many medical and scientific experts believe that this can potentially reduce your risk of Type 2 diabetes and heart disease. So do something good for you and the whole family and start adding sprouted lentils to soups, salads, stews, and shakes every day.
Read more – Top 7 Superfoods to Add to your Smoothie