Urban music 2022, urban music 2021, urban music artists, urban music download
Rey, A.K.A "El Montro" on social media, is an artist and musician who grew up in The Bronx, New York. With more than 12 years of experience in music, Rey is a renowned producer, composer, beatmaker, and professional engineer. Play with urban music genres and rhythms such as Hip Hop, Rap, Dance, Electronic, Pop, R&B, and Latin Music. The most exciting thing about his proposal is finding singles in English and Spanish.
New Music from "El Montro" Rey Feat Agustina: Another Fight 2022
Music producer from New York, Rey, perfectly mixes fresh rhythms and vibes so that those who listen to his music can have a good time, relax, have fun and dance the night away.
The most recent release is the single "Otra Pelea" by Rey feat Agustina. It is a song influenced by Latin music, especially bachata and pop. In addition, the hit, released in April 2022, stands out for the great Spanish voice of Agustina, the emerging singer who accompanies Rey in this musical production.
Rey tells us that the inspiration for the song "Otra Pelea" came to him when he was doing his internship at a high school.
"I was there to observe and conduct educational sessions with the students. The funny thing is that the only thing they talked about was: – oh, such and such a girl is going to go out with this boy… I don't talk to her anymore because she knows that I like such and such. That's how I realized that what motivates students of that age, in addition to classes, are those rumors and discussions about who is boyfriend and girlfriend or who left whom. Mainly from there came the idea of making the song Otra Pelea Feat Agustina".
New Music from "El Montro" Rey Feat Agustina: Another Fight 2022
On the other hand, El Montro Rey also stands out for beats inclined towards urban music and hip hop. Some of his most recent releases on Spotify include Worthy, Make You My Bitch, City and State, The Bronx, and Copiando Mi Estilo.
New Music from "El Montro" Rey Feat Agustina: Another Fight 2022
"The motivation for writing the song Worthy is my state right now. I am 34 years old, healthy, and comfortable in the way I have developed in school, family, work, and especially in music. I feel "Worthy" (Valuable). The single expresses what not only me but also any man like me demands. Whether it's a supermodel or a nice car. If you don't know how to pray, Worthy is the way."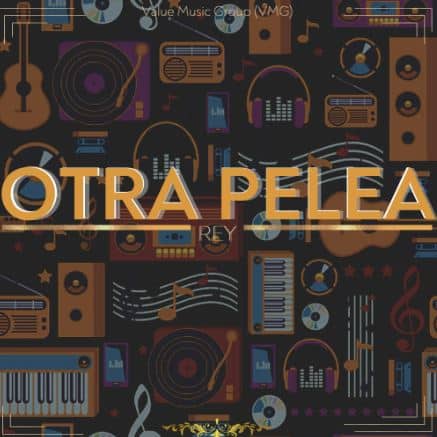 New Music from "El Montro" Rey Feat Agustina: Another Fight 2022
This artist is very up and coming. Be sure to check his site and Instagram and for sure check his music. Very good and will be surely a superstar one day.
Read more – Top 10 Best Hit Songs of 2021