Dresses that look good on camera. Friends have adapted quickly to stay at home orders, hosting virtual happy hours and online dinner parties. Some of those dinner parties encourage the full glam treatment, complete with styled hair, makeup, and a stunning dress to match. Still, if you're going to go to all the trouble, it would be a shame for your look to fall flat just because your webcam makes you look washed out.
When your friends will only see you on their tablets or laptops, it's important to know about dresses that look good on camera.
Consider Backgrounds and Lighting
Most video meeting apps offer background options. Before you go down that rabbit hole (Gotham city skyline? Bucolic rural landscape? Wakanda?), remember that your virtual meetup is for friends to stay in touch, reconnect, cheer up, and cheer each other on. Preview what will appear behind you through your webcam before the gathering starts. A glimpse of a familiar chair, knick-knack, or stack of books might be less distracting and more comforting to your friends than an image of a fantasy destination.
No one expects you to create perfect lighting that turns your living room into a TV studio. However, everyone has seen really bad-looking online videos, so when you're deciding on a background, pay attention to light and shadow as well.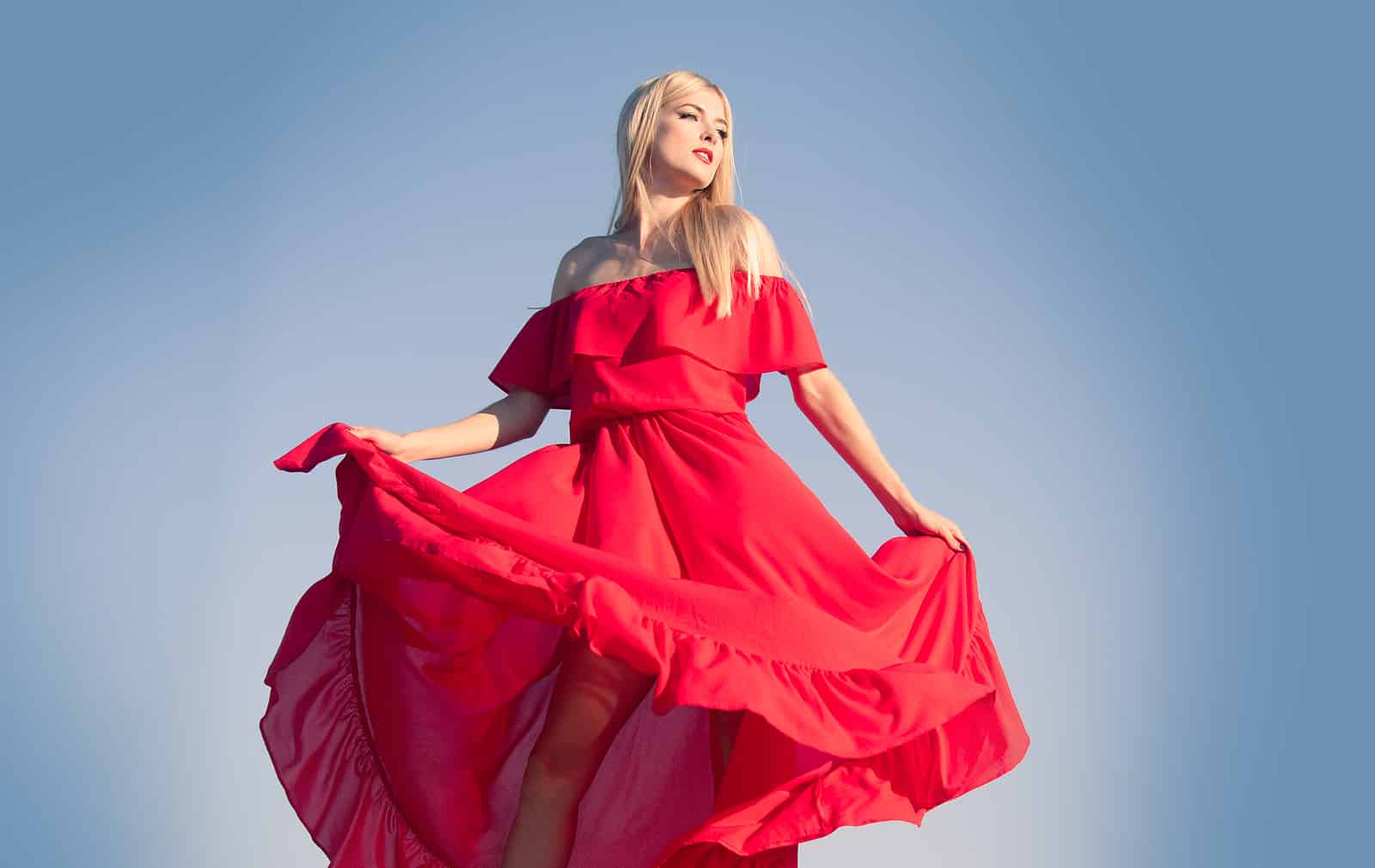 Dresses That Look Good on Camera
Stow the Stripes
Patterns do strange things on camera. Stripes, checks, houndstooth, or herringbone patterns can look like a rainbow crawling all over you, wavering and shimmering, in a not-good way—an effect called the moiré effect, or strobing. Stick to solid colors, and avoid busy patterns such as loud florals and polka dots.
Reduce Contrast
Video cameras don't do well with strong contrast, so avoid pairing very light and very dark colors. Don't wear all white or all black because—even in ordinary light—white can look blinding, and a little black dress can disappear into the background. Black can also deepen shadows on your face.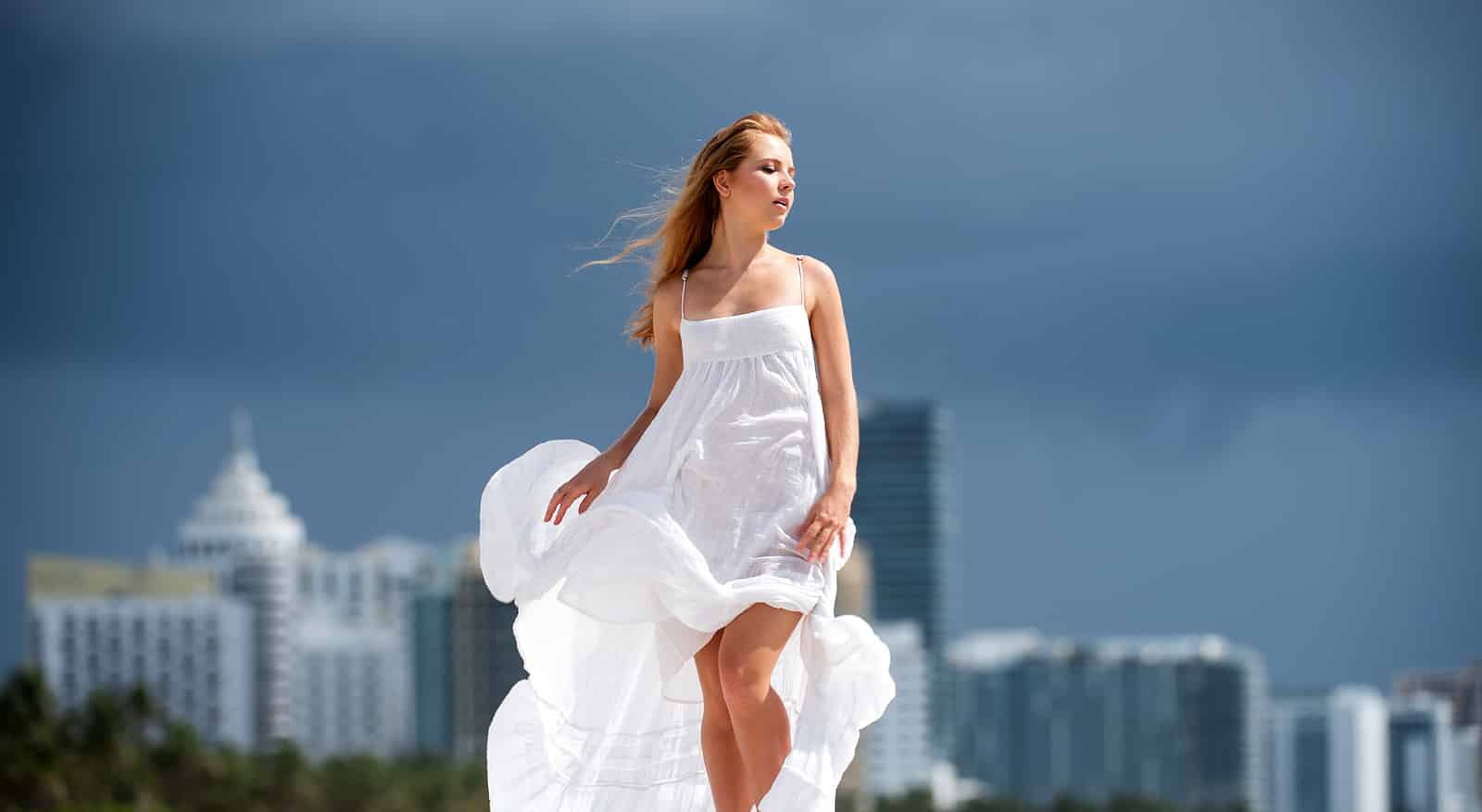 Dresses That Look Good on Camera
Low contrast doesn't necessarily mean low color, though. Pastels can look washed out, but deep, saturated jewel tones such as sapphire, emerald, amethyst, and ruby (but not bright red—cameras don't like it) look great and highlight your face.
The options for cocktail dresses and evening gowns include many different colors, fabrics, and necklines. You're sure to find something online that makes you look terrific. Go for one of the many dresses that look good on camera—something form-fitting but not too tight, in a solid, jewel-toned color—and have a wonderful time.
Read more – Number of Deaths by Selfie Is Rising at Alarming Rates