Cape Cod real life jaws shark attack. On the shores of Cape Cod was the seen in real life right out of the movie Jaws. On his paddleboard trying to catch a wave 26-year-old, Arthur Medici was attacked only 30 or 40 yards away from shore. Very rare in Cape Cod but never the less it was just like out of the movie Jaws.
Cape Cod Real Life Jaws Shark Attack
Other fellow paddle boarders tried to save him, but he did not survive. Sharks attacks are rare in Cape Cod. As tragic and frightening as it sounds. Signs were posted telling other to beware. In a news brief that came out Sunday, Cape Cod National Seashore indicated that the Wellfleet's beaches – including the Newcomb Hollow Beach, where Medici was attacked – were "closed to swimming", but surfers and paddleboarders were seen on the beach in the same water the same day.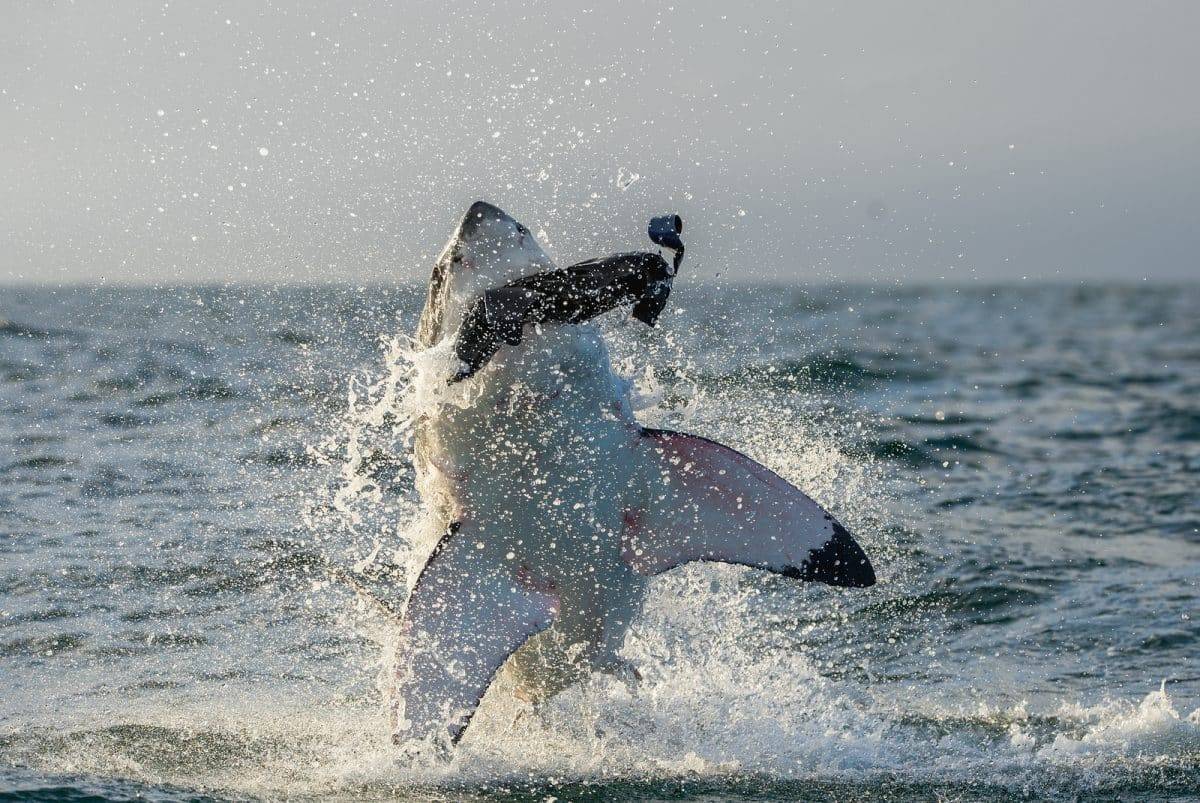 Great White Shark – Cape Cod real life jaws shark attack.
The chances of getting attacked by a shark are scarce. The most shark attacks that happen in the USA are in Florida. New Smyrna Beach has over 800 reported attacks with around 10 or 11 being fatal.
There is an average of about 16 shark attacks in the USA per year. If you ever watched the movie Jaws, it makes you think when entering the water on a beautiful sunny beach.
There have been in 2005 over 375 shark attacks have been known, but only a few are particularly dangerous. Three species are responsible for many human attacks: great white, tiger, and bull sharks.
These three seem to be most feared and aggressive.
Here are some top tips to try to avoid being attacked by a shark:
Try to swim with many people around. Sharks most often attack lone individuals.

Don't go too far from the shoreline.

Avoid the beaches at nighttime, dawn, or dusk.

Don't enter the water if bleeding. Sharks sense and have a taste for blood.

Never enter the water wearing shiny stuff.

Don't enter waters that have high sewage amounts.

Try to stay away from areas that people are fishing.

If you see shark fins in the water, don't in as simple as it sounds you would be surprised at how stupid some people can be.

Try to not wear bright colors on your bathing suits.

Keep the splashing down a lot. Also, keep pets out of the water. Erratic movements can attract sharks.
Cape Cod real life jaws shark attack. Shark attacks are rare have fun at the beach be vigilant. After watching the movie Jaws when it came out, many avoided the beaches. Just like a terrorist attack keep your eyes open the world is changing. Waters are becoming warmer with overpopulation and overfishing. Try not to become a victim like this poor guy just trying to have fun at the beach.
Read more – Have You Been Tricked Into Eating Dangerous Shark Meat?