If you're a fan of the bachelorette, you already know the new season is almost complete. After the shocking turn of events the last few weeks, Katie Thurston is only left with Justin Glaze and Blake Moynes. Some fans are now holding their hope on Greg Grippo (a frontrunner).
We also know that Michelle Young is yet to find love. We watched her leave in tears – even James Jerseys couldn't save the situation. Luckily, it was announced that Michelle would take part in the Rose Season. So between Katie and Michelle, who's the real bachelorette?
Bachelorette Spoilers Revealed for this Season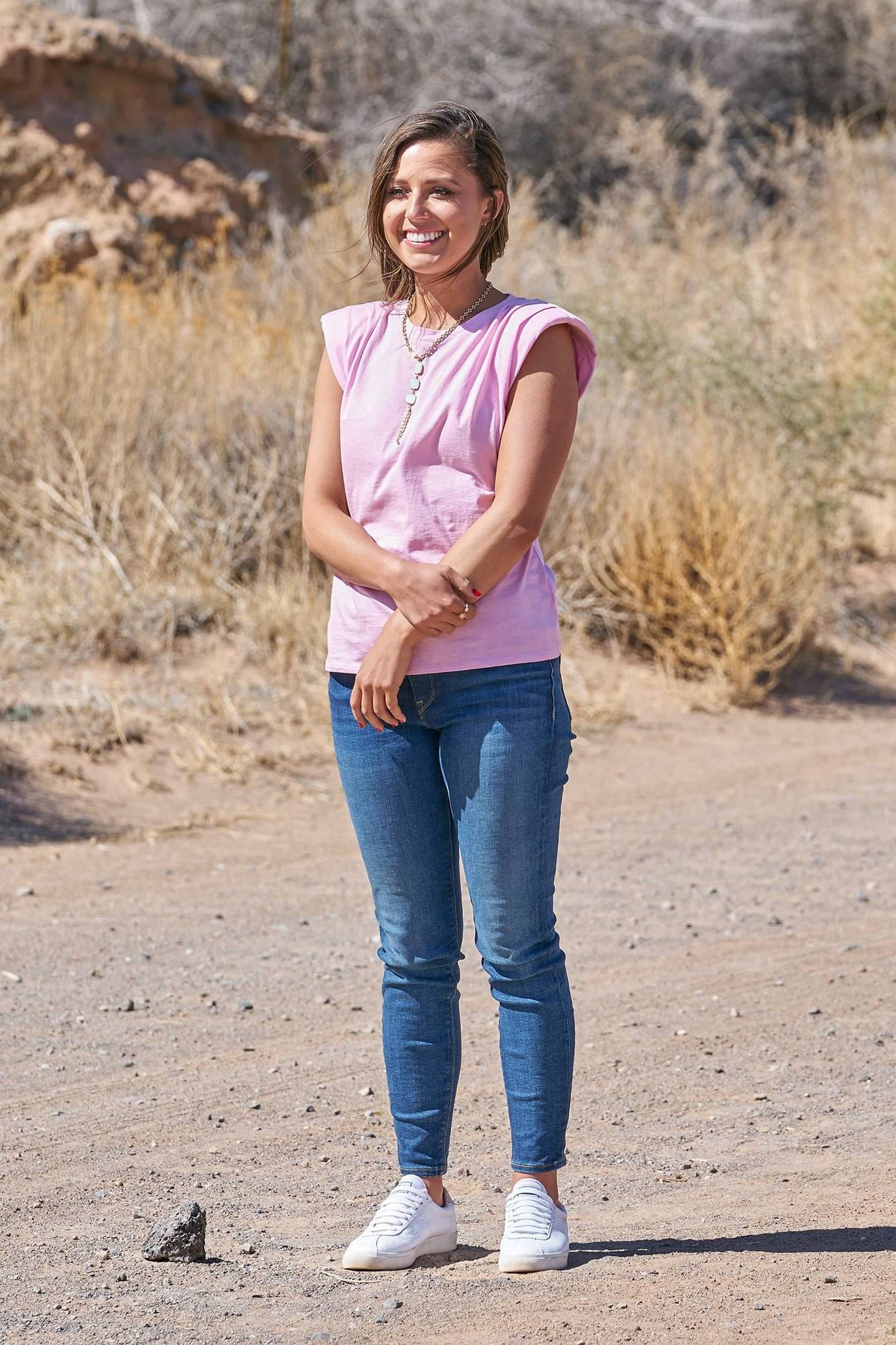 Image credit: https://abc.com/shows/the-bachelorette?
Bachelorette Spoilers Revealed for this season.
Michelle caught on a date with Joe Coleman
Reality Steve shared footage of Joe and Michelle at the Twins Mascot, TC Bear. After Joe successfully threw a pitch, he kissed her. We know why they shared a kiss.
Katie and Greg get into a fight
If you've been following the season, Greg had some assurance. He couldn't understand why Kate was involved with other men. Maybe you're wondering how this will play out RealitySteve has called it a `meltdown.' It's reported there were back-and-forth fights for hours. Greg had a tough time and is seen packing his bags to leave the show.
Michelle spotted with Nayte Olukoya
According to RealitySteve, Michelle and Nayte were spotted playing volleyball and touring on a pontoon boat – both dates went well.
Katie's contestants are heading to paradise
Karl Smith, Thomas Jacobs, and Aaron Clancy are heading to paradise this year. While Thomas was a significant storyline, he's seen dating Rebecca Kufin. The two are into each other, but they end up breaking up before the finale.
The filming season for Katie's season was to happen in Canada, but the location changed
Canada was to be the filming location until the production team changed their mind. There were rumors that the filming would take place in Fairmont Jasper Lodge in Alberta. In less than a month, the stories were corrected. Steve confirmed the filming would take place in New Mexico.
Due to the covid-19 restrictions, the filming took place in Hyatt Regency Tamaya. The expansive resort lies between the Rio Grande River and the Sandia Mountains.
This property offers lots of dating opportunities for outdoor enthusiasts. There's equestrian horse riding, jeep tours, hot air ballooning, hiking, fly fishing, cycling, and much more. You'll also find restaurants, a golf course, and pools.
Expect to see expected hometown dates
Traveling safely is now an option, so be ready to see more regular downtown dates. This always helps since the contestants always do their stuff in public.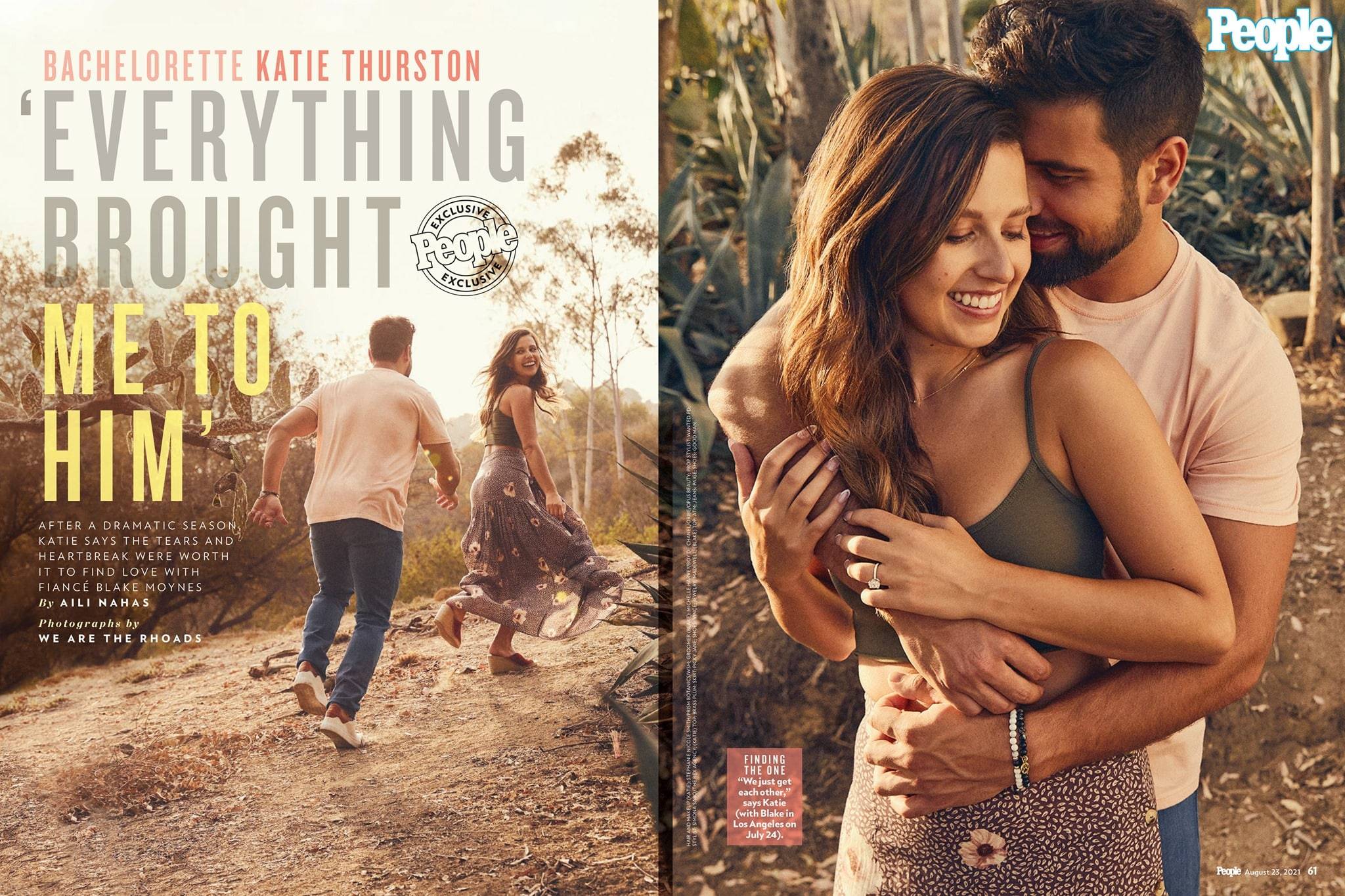 Image credit: https://abc.com/shows/the-bachelorette?
ABC went back and forth casting Katie
After Chris and Rachael broke, RealitySteve announced that Katie would not be in the bachelorette. But a week later, Steve confirmed that Katie was back. He wrote in his Twitter account that the original spoiler was correct "Katie Thurston would be back in the coming days."
Katie ended her story early
Throughout the season, Katie was in control. She made sure the men she wanted were there, and those she wasn't interested in went packing. Katie, Tayshia, and Katelyn confirmed this by posting photos on their way home. Since everything went great, the season ended a week before the schedule.
Does Greg come back?
If you've been following the Rose season, you must have seen Katie is into Greg. We saw the blowout fights, but that doesn't mean the exit was legit. Well, there's something the spoiler king knows. According to Reality Steve, Greg was having a hard time deciding who he wanted to be with. The whole thing was edited to surprise the fans on what lay ahead. For the last few weeks, Katie's frontrunners exited the show. The turn of events brings more questions than answers.
Who are the villains this season?
The contestants who made the Villains are Hunter Montgomery, Aaron Clancy, Thomas Jacobs, and Cody Menk. But Kate gave us a hint that Greg is going to be the biggest Villain for the season.
What else happens in Katie's Season?
It's no surprise the producers have tried to bring out the sex theme throughout the season. Since there's a group date this season, guys can confidently show their sexy moves. You should also expect to see lots of dates that are sexual.
Katie is not shying away from those Fantasy Suites. In an interview, she said that sex is a crucial part of a relationship, so it's time people have those lingering conversations.
Read more – Bachelor in Paradise Star Exposed Leaves Show
Author
Jennifer Engel