Five tips to create a productive home office. Due to the massive increase in remote work arrangements, many people are swapping their cubicles for a home office. Creating a well-planned home office setup can positively influence your overall workflow and productivity.
Delve into these five tips to create a productive home office setup that will boost your productivity and help you achieve a healthy work-life balance.
Get a Comfortable Office Chair
Whether it reclines or rolls, a comfortable and ergonomic office chair that you'll be okay sitting in for long periods is essential. Keep in mind that office chairs directly affect your work productivity and general efficiency. You should get an office chair with armrests and support for the lower back, as it can eliminate distractions from back and neck pain.
Decide Between a Desktop Computer or Laptop
There are plenty of all-in-one desktop computers with clutter-free aesthetics and powerful processors. These can certainly handle your day-to-day workloads. On the other hand, laptops provide remote employees with the flexibility to work from anywhere, at any time.
Beyond device costs and functionality, there are other important factors to consider when choosing a desktop computer or laptop for your workstation. These factors include warranty provisions, the vendor's track record, and product performance.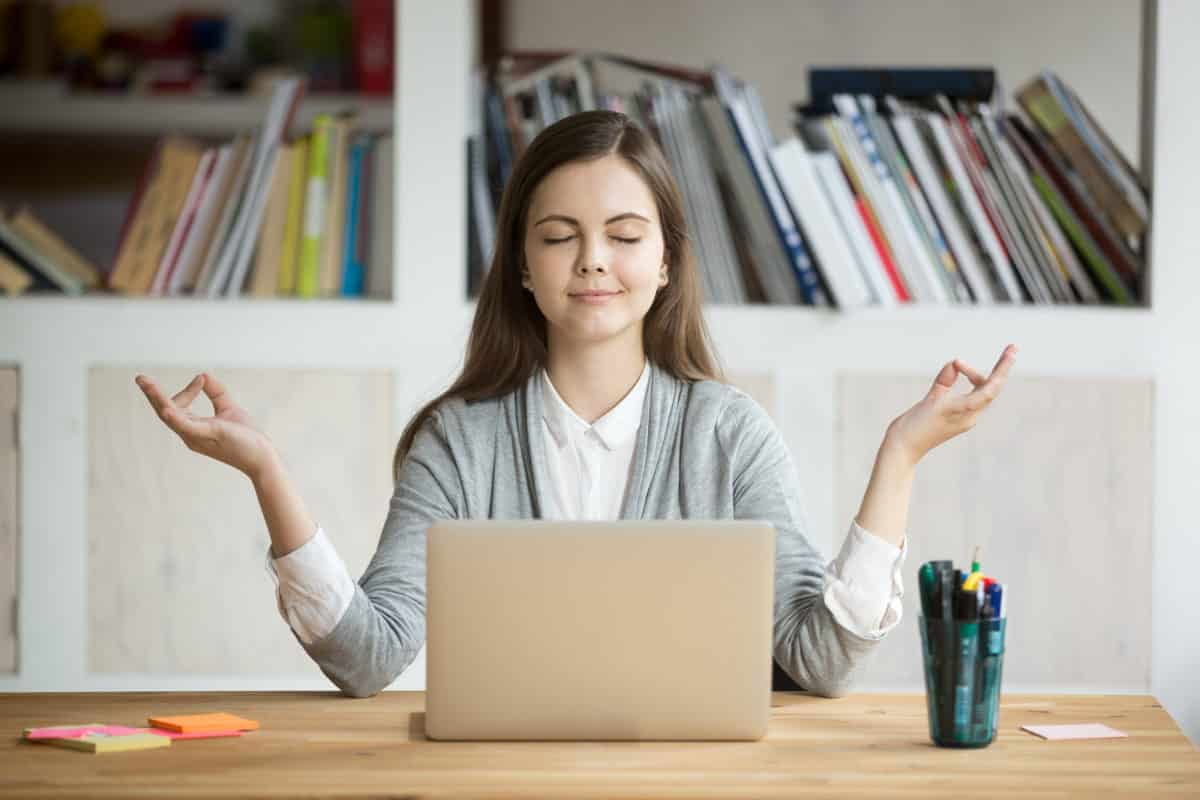 5 Tips To Create a Productive Home Office
Complete Your Desk Setup
A basic home desk setup should include a desktop (or laptop), a keyboard, a mouse, earphones, a digital camera, a printer, a scanner, and a stable internet connection. You may also want to stock up on office supplies, such as notepads, file folders, pens, staplers, etc.
Additionally, little things like an anti-glare screen for your laptop or computer can help improve your overall comfort level and get your work-from-home groove on with a focused mindset.
Consider Storage Space
Storage solutions will help you save time when it comes to finding essential files and documents because you can adequately file them according to an arrangement that works best for you. Depending on the amount of space you have, you can opt for sleek desks with built-in storage or hang wall organizers to declutter miscellaneous items.
Other storage options like bookcases, shelves, and filing cabinets can also help keep unnecessary things at bay for efficient workflow.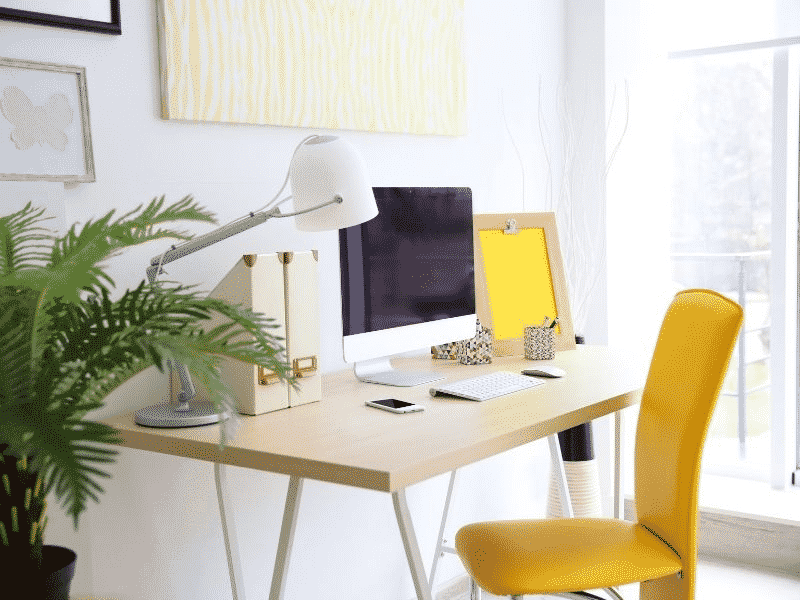 Light Your Workspace Well
The last tip to create a productive home office is to have a well-lit workstation. You shouldn't underestimate the effects of sufficient lighting on your ability to work. A good rule of thumb is to have overhead lighting and ensure your monitor's brightness level isn't too bright or dim. This way, you can avoid eyestrain. You can also invest in a pair of blue light glasses to reduce headaches from excessive computer use. Another tip is to incorporate mirrors to brighten your workspace and make it look bigger.
Depending on your decisions when you put together your home office, working from home can either be the best thing you've ever done or the worst. Even though you may not think having a clean, clutter-free space for work is essential for you to succeed, it has more impact on your productivity than you think.
Read more – Top Reasons To Start a Business at Home