Here you go, the 2023 Reggae Sumfest Lineup. The Reggae Sumfest 2023 is the biggest summer event for reggae lovers. It happens every year in Montego Bay, Jamaica. After waiting two years, the fans look forward to a triumphant return.
Reggae Sumfest 2023 is set to be the ultimate music celebration, with revelers from near and far descending upon Jamaica to experience where reggae originated. Since staging its inaugural event in 1993, Sumfest has grown exponentially into the most significant annual festival in the country.
The Sumfest had its humble beginnings in 1993 and remained the biggest music festival in Jamaica.
Table of Contents
2023 Reggae Sumfest Lineup
Each year, this event draws thousands of people passionate about reggae and come together to jam out and dance along to some of reggae's greats, such as Jimmy Cliff, Damian Marley, Ziggy Marley, Stephen Marley, and Toots & the Maytals. Book your tickets now for an unforgettable experience!
Every mid-July, the Reggae Sumfest brings Caribbean beachgoers an unmissable event. With balmy summer temperatures and performances each night, the festival will include festival-goers' favorite activities, such as Colorfest Beach Party, Free Street Dance, and Party, All White.
The Sumfest had its humble beginnings in 1993 and remained the biggest music festival in Jamaica.
Sumfest Jamaica 2022 artists
Shenseea is one of the hottest artists who will headline the event. The veteran dancehall artist Sizzla Kalonji has also confirmed attendance. We also expect some newcomers on the list like Nation Boss and Yaksha.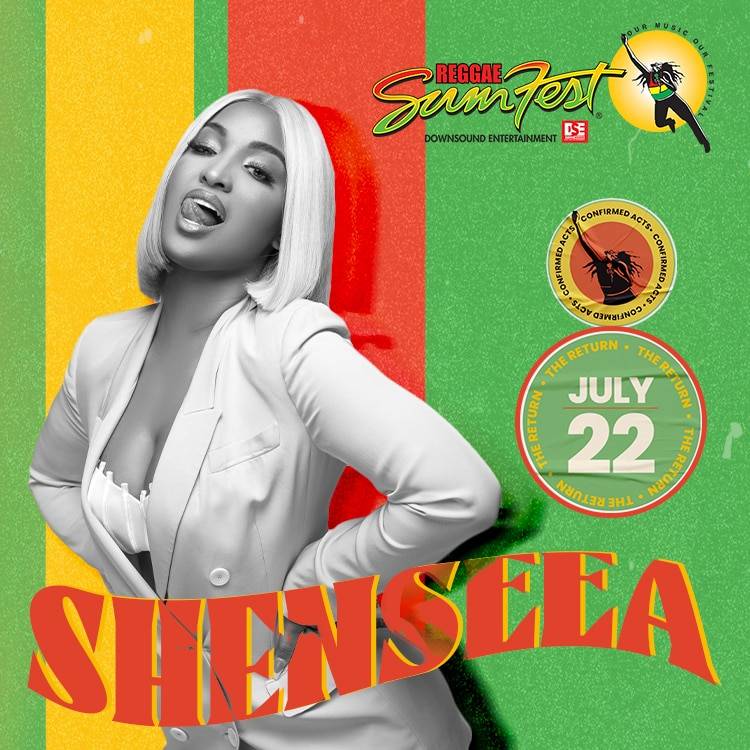 Image credit: https://www.facebook.com/ReggaeSumfest/ – 2022 Reggae Sumfest lineup
The organizers made a public announcement about the event in early March and dabbed it Our Culture, Our Music, and Our Festival.
2022 Reggae Sumfest lineup
Main Festival Night – Friday, July 22
Shenseea had a well-deserved spotlight after releasing her new Alpha album. It featured NO.1 on iTunes charts. She also launched a new track featuring Savage that entered four separate billboards.
The Alpha album consists of 14 tracks that feature renowned hip-hop stars like Tyga, Offset, and Mega Thee stallion. You'll also find Jamaican legends like Beenie Man and Sean Paul.
Shenseea has also performed in many award-winning tracks with Masego, Kanye West, and Major Razor.
Another massive name on Sumfest is Spice. She's one of the top dancehall artists with a loyal fan base. In 2018, she released a single Black Hypocrisy which earned the top spot on iTunes reggae. Over the years, she has captured a catalog of songs with solid lyrics. Spice has also collaborated with musicians like Mya, Neyo, Busta Rhymes, shaggy, and Missy Elliot.
Other artists who will feature on the Main Festival Night are Govana, Alkaline, Aidonea, Jahshii, Iwaata, Chronic Law Skeng, and Masicka.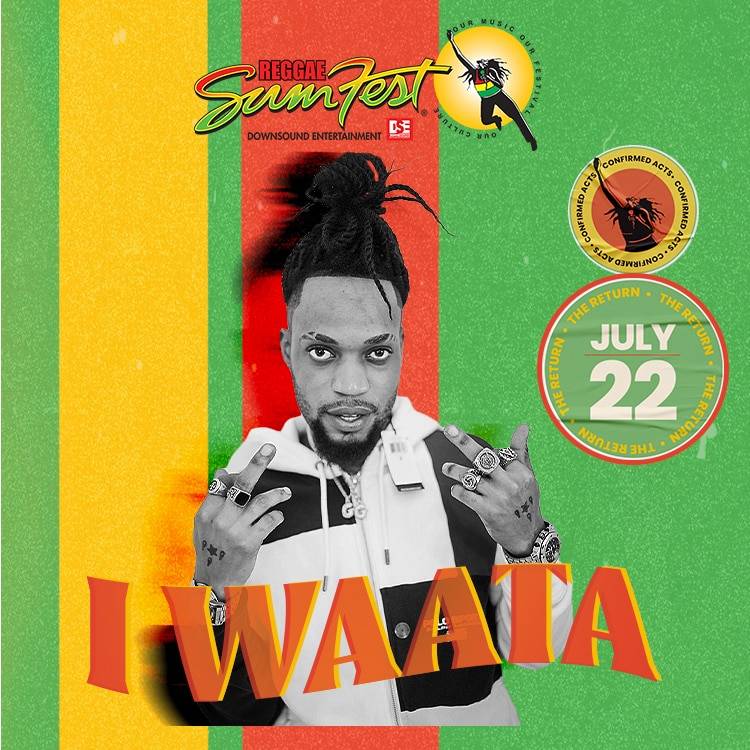 Main Festival Night 2 – Saturday, July 23
This epic festival night will feature artists like Koffee, Beres Hammond, Jada Kingdom, Shaneil Muir, D'Yani, and Christopher Martin.
Christopher Martin is one of the few iconic musicians to win the coveted Digicel Rising Stars. Since his first single in 2005, the growth is quite evident. His vocals improved drastically and became one of the most prolific musicians in Jamaica. The Big yard label has also gained much attention and respect from its peers. Christopher is one of the few artists you cannot afford to miss.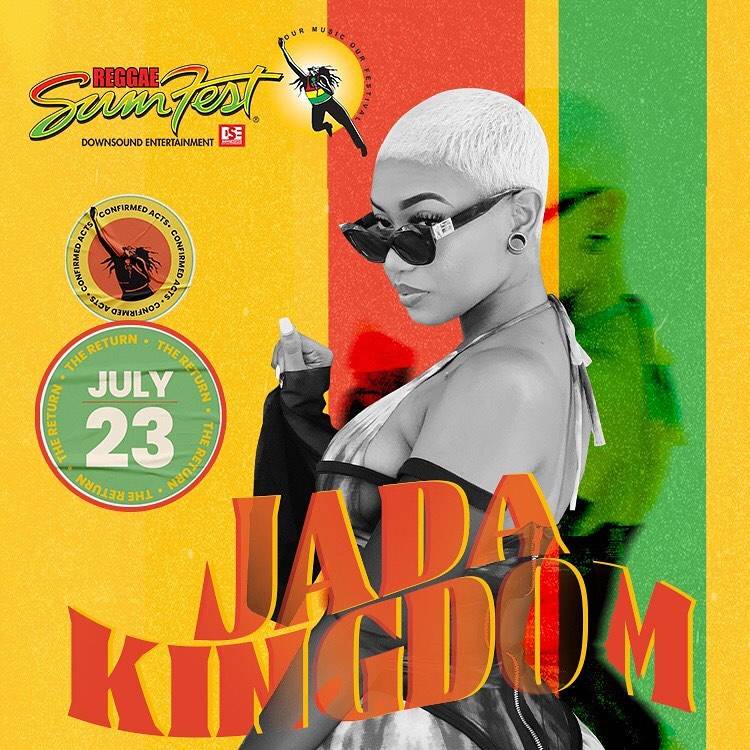 Koffee
Despite her small stature, Koffee is a young talented musician who is vocal about young people. In 2018, she caught the attention of cocoa tea. She also performed alongside Chronix and Seani B.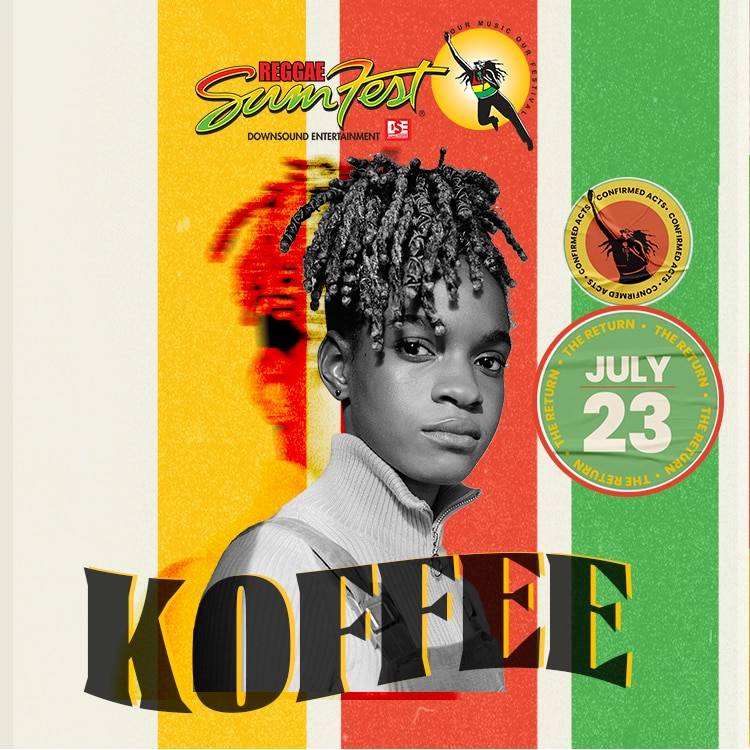 What else is in the 2022 Reggae Sumfest lineup?
So What will be the lineup for the 2023 Reggae Sumfest Lineup
The entire four nights, 18th to 22nd of July, are devoted to dancehall music.
July 18 – Street Dance
The event will be held at Harmony Beach Park. Admission is free.
July 19 -All White
The event will feature iconic DJs, including DJ Theron, DJ Smoke, and DJ Courtney.
18th to 23rd July – Global Sound Crash
July 20- Blitz
It will feature DJ-Jigga, DJ Ashile, and Bishop Ecobar
July 21 – Global Sound Clash
This vent will be hosted by Boasy Floyd. The early Juggling will be hosted by C NOTE sound and DJ Tom and Ravers.
Bass Odyssey
This is a popular sound system in Jamaica that features the best deejays. The musicians are trained to captivate music lovers with unique Juggling. It's also the birthplace of reggae icons like the burning spear and Bob Marley.
Bass Odyssey has dominated the music arena for 23 years and won unique sound titles. In addition to sound clash appearances, the bass odyssey has weekly performances around Jamaica.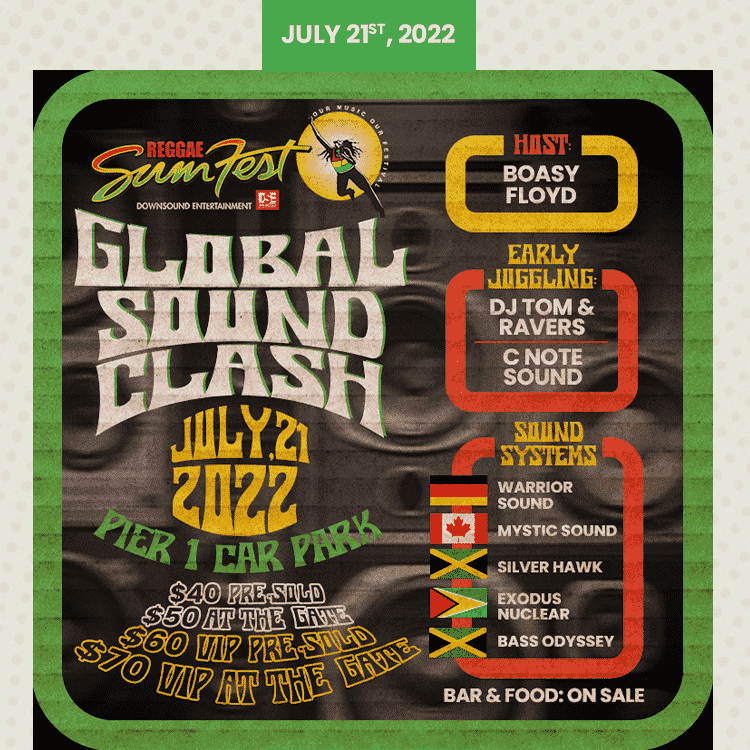 Warrior Sound
Warrior Sound was launched in 2002 and earned a massive success after the first dance. The team was then invited to play at U-Club in Wuppertal and became a regular. In 2010, the Warrior Sound made a huge milestone and became one of the top sounds in Europe.
Two nights will be devoted to international acts to celebrate different cultures.
How to get around Montego Bay
The best way to get around the city is through a Taxi – tour, red plate, and non-red plates. If you want to explore sites and restaurants and sites, you're better off on foot. The sidewalks around here are safe to use.
Joseph Joe, the CEO of Downsound Entertainment, will be responsible for promoting the show. Since the Sumfest has been missing in action, we expect a bang.
The event starts with a huge party and continues every evening. Due to the numerous visitors, you may want to check the hotel rates in advance.
You can't afford to miss the biggest Reggae Sumfest of the year! So check the new 2023 Reggae Sumfest Lineup.
For more information please visit the 2022 Reggae Sumfest official website.
Read more – New Music from "El Montro" Rey Feat Agustina: Another Fight 2022