Kermit the Frog once said, "It's not easy being green." However, with advancements in technology and an increased understanding and appreciation for the world around us, going green has actually never been easier. Today, you don't have to run an organic or vegan café in order to join the fight for a greener future. These tips for an eco-friendly restaurant prove that any restaurant, from a retro diner to a five-star establishment, can easily do its part and go green.
Table of Contents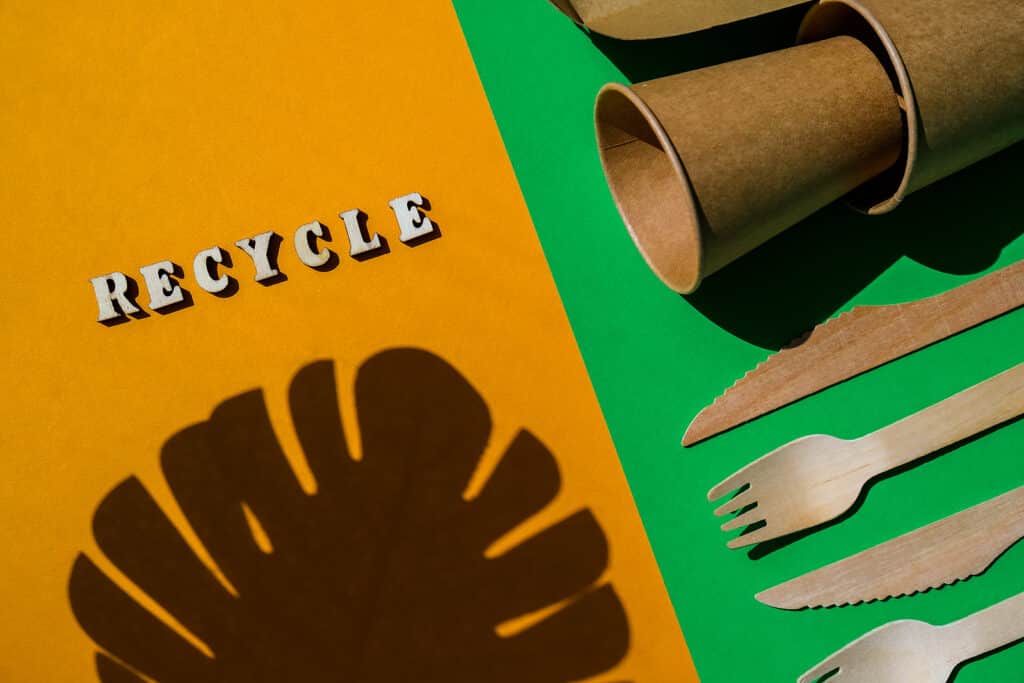 Best Tips for an Eco-Friendly Restaurant
Use locally sourced food
Choosing locally sourced produce and meat is a great way to reduce your restaurant's carbon footprint while supporting your local community.
Knowing exactly where your food comes from will help you ensure that it's not only ethically sourced but also produced without the use of potentially harmful pesticides.
If leeched into the water system, these pesticides can have extremely damaging effects on the environment.
Choosing locally sourced food will also reduce the distance the food must travel from farm to table, which in turn effectively reduces the amount of fuel consumed by shipping trucks and the volume of exhaust they produce.
Choose eco-friendly products
One of the simplest tips for an eco-friendly restaurant is to choose eco-friendly and sustainable products for both the kitchen and dining areas.
Choosing products that are ethically sourced and safe for the environment will go a long way in helping your restaurant go green. Many cleaning products include chemicals that can be hazardous to the environment.
Eco-friendly cleaning supplies, however, often include more organic and natural elements such as baking soda or vinegar, and they pose less threat to the environment.
You can also make your restaurant a bit greener by choosing recycled products such as this chef's apron made from recycled hemp and cotton. Using products made from recycled materials reduces the amount of waste that would otherwise end up in a landfill.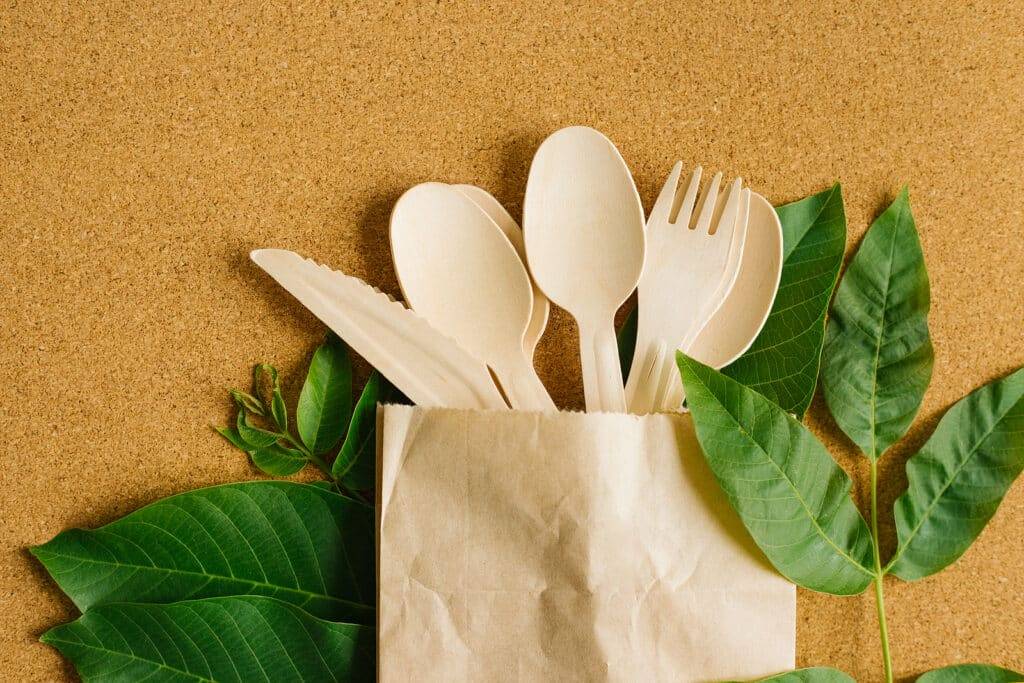 Top Tips for an Eco-Friendly Restaurant
Minimize waste
Choosing green products is only half the battle when it comes to your restaurant going green: you should also use recyclable materials.
Try to stay away from single-use products such as disposable napkins or plastic utensils. Instead, opt for products you can reuse or recycle. Metal or bamboo utensils or reusable cloth napkins, for instance, will help reduce the amount of waste your restaurant creates while offering an air of professionalism and fine dining.
Steer away from Styrofoam to-go containers and go for recyclable cardboard containers instead. If you're unable to use reusable materials, opt for products you can recycle at the end of their lives.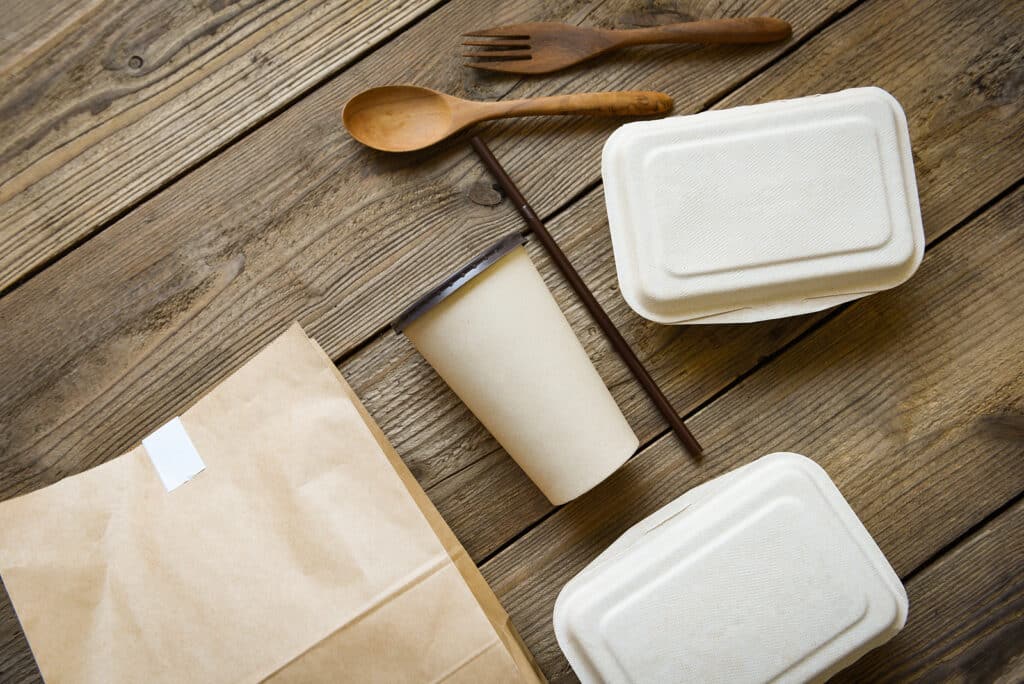 Consider composting
Depending on the location of your restaurant, composting may not always be possible, but it can be a great way to help your kitchen become more environmentally friendly.
Composting may seem time-consuming, but it's actually very easy. Simply keep a separate can or bin in your kitchen for staff to dispose of excess food waste, and watch as the waste turns into fertilizer over time.
You can use this fertilizer for your own garden, or if you don't grow your own produce, then you can donate it to a community garden.
Composting food will reduce the amount of food waste your restaurant produces while reducing the amount of food waste in landfills.
Best Tips for an Eco-Friendly Restaurant- Install energy-efficient appliances
Energy-efficient appliances help reduce not only your restaurant's carbon footprint but also the amount of your utility bill each month.
Energy-efficient ovens, refrigerators, and washing machines may seem a bit more costly initially, but over time, they can significantly reduce your utility costs. Low-flow faucets and energy-efficient light bulbs can also help you manage energy consumption in your restaurant.
Read more – How To Make Your Home More Eco-Friendly