Best Keto Foods that are Easy To Make By TotesNewsworthy.
What is Ketogenic Diet
The Ketogenic Diet has been used in children since the 1920s; the diet has been prescribed for specific epilepsy syndromes to reduce the number of episodes. Since then, the food has been modified to become a way to lose weight. Similar to Atkins in some ways, the Ketogenic diet is a very low carbohydrate intake, moderate protein, and a high-fat diet. You can shift your body to burn more fat as fuel, and fat turns into ketones, hence the name Keto diet. The standard Keto diet will have around 75% fat, 20% protein, and only 5% carbohydrates. Studies have found that people on a ketogenic diet can lose more weight than a standard diet. While it sounds scary, the ketogenic diet is a natural diet to follow.
Keto Foods that are Easy To Make  – What Can't You Eat
As you can have only 5% of carbohydrates a day in your daily diet, grains and starches and sugars are out of the picture. You have to limit fruit to berries or small amounts, as they contain natural sugars. Alcohol will throw you out of the ketosis state, and sugar-free foods that contain sugar alcohol is prohibited. While you can still have a large variety of vegetables, you will have to watch the intake. Typically, you will have to reduce the number of root vegetables and legumes if you want to achieve ketosis.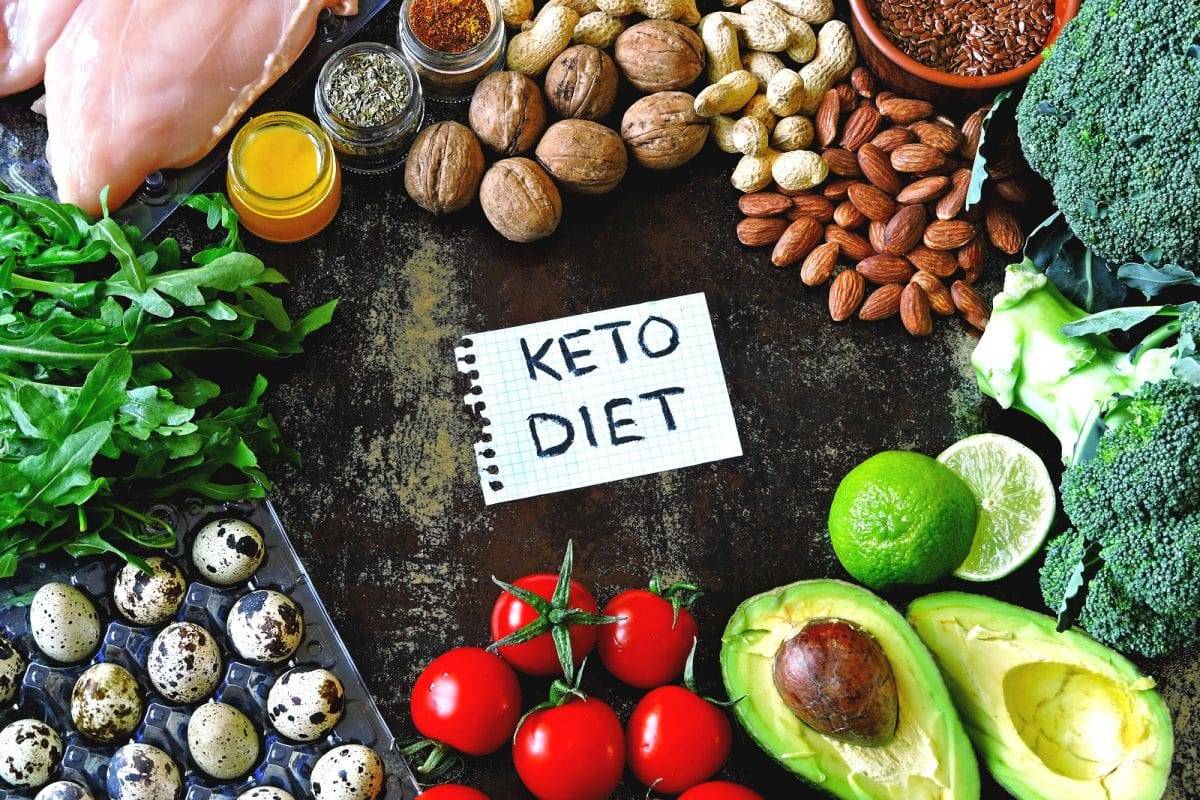 What Can You Eat
Good quality protein like red meat, chicken or fatty fish like tuna and mackerel. Other good sources of nutrients and protein include eggs, nuts, and seeds. Look for low carbohydrate vegetables like avocadoes, green vegetables or then peppers. Herbs and spices are on the to eat lists, as they add flavor sugar. Best Keto foods include butter, cream, and healthy oil sources like coconut oil or even better is Olive oil.
Top Keto Foods that are Easy To Make
Keto Pizza
If you think that pizza is out the window now that you want to try the keto diet, you are wrong! Make your pizza base by using almond meal and cheese (mozzarella is a good option, or mix your own), or incorporating an egg with cheese. Spread either mixture on the pizza pan and back for the cheese to melt and set. Now you can add your favorite toppings such as ham, bacon, and spinach leaves on the top. You can add flavor with pepper, dried oregano or slices of tomato. After baking for five minutes, your keto pizza is ready.
Keto Guacamole
Avocado, onions, and tomatoes are on your good to eat list, so mix them all up to make a tasty guacamole. Simply mash the avocado, then dice your onions and tomatoes. You can add whatever herbs that tickle your fancy, and season to taste. If you can find low- carb nacho chips to dip your guacamole with, by all means. If not, bacon is a good substitute. This might be a great top keto foods combination for a party or just as a side dish.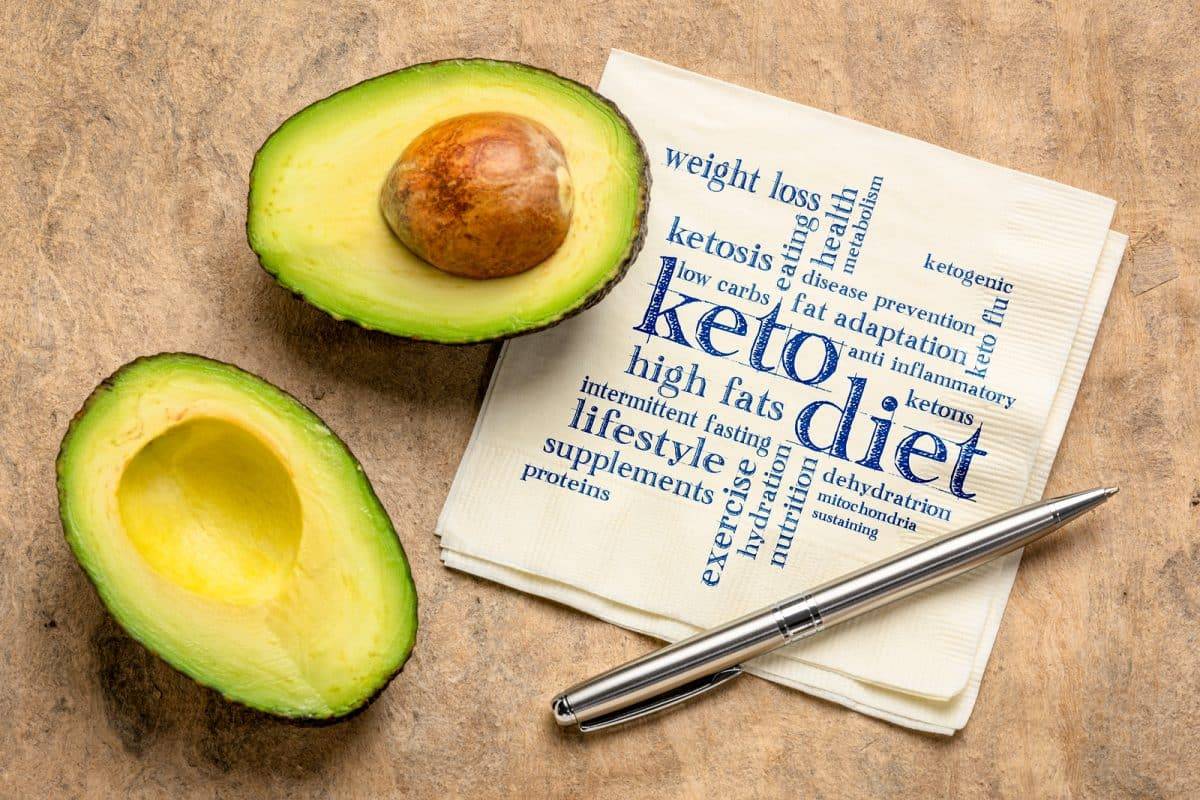 Top Keto Foods that are Easy To Make
Meatballs
Spaghetti and meatballs are an all-time favorite; it is easy to make and freeze for meal preps. So make it into best keto foods in your life, swap breadcrumbs for cheese such as parmesan, or your favorite picks. Eggs will be an excellent substitute binder instead of flour too. Instead of sugar and salt, why not add bacon chips, fresh herbs like coriander and garlic. You will cook the meatballs the same way as usual. Zucchini has 1.5g of net carbs per half a cup, so it is a good substitute as your pasta noodles. Simply use a spiralizer to create strings of zucchini pasta. Summer squash has 2.25grams of net carbohydrates if you are not a fan of the zucchini.
Burgers
Instead of burger buns, you use lettuce leaves or bacon to sandwich your favorite meat patty. Burgers are also one of the top keto foods because you can play around with it. You can have any combination you like: bacon, tomato, cheese, and lettuce, or add caramelized onions in between. Bunless burgers are easy to assemble, and you can flaunt your creativity when it comes to combinations. You will have to watch out for carbohydrates in sauces, but if you make your mayonnaise or tomato sauce, you can use them in your burgers as well.
Best Keto Foods that are Easy To Make – Keto Desserts
Sugar is carbohydrates, and it is a sweetener in desserts, but that does not mean that you have to give up on desserts. Top Keto foods that are sweet usually have natural sweeteners like stevia and Monk Fruit. Make your chocolate mousse using coconut milk, chocolate, and some sweetener. You can use almond flour (or any nut flour) to make cookies, and bind them with oil or butter. You do not have to forgo your usual dessert choices because you are on a keto diet, just substitute the ingredients. You can have your keto cake and eat it too.
Keto Fat Bombs
Keto Fat Bombs are the best keto foods that are small and portable. You usually have it as a snack, as it can make you feel full for longer. You can make your peanut butter, or chose the low sugar variety for a keto diet. Peanut butter or any nut butter holds the fat bombs in shape, while coconut oil gives keeps the shape after the mixture cools. You can add seeds, dark chocolate, or shredded coconut to enhance the taste, and some sweetener like Monk fruit if you like them sweet. Keto fat bombs contain a high amount of fat and protein, as it is meant to keep you feeling satiated.

Best Keto Foods that are Easy To Make
Bulletproof Coffee
You cannot have a top keto foods list without mentioning the Bulletproof Coffee. Bulletproof coffee is the answer for coffee lovers who are on a ketogenic diet. You swap milk with butter and coconut oil. Sometimes you will see MCT (Medium- Chain Triglycerides) added, MCT is extracted from coconut oil so that you will get the full benefit. Simply blend black coffee with butter and coconut oil until you get a beautiful, foamy top. The only thing to remember is that Bulletproof coffee contains more calories than the standard version.
Read more – Best Keto Pancakes Recipes