Different Pointe of View at Pointe Hilton Tapatio Cliffs Resort in Phoenix, Arizona has won so many awards over the past thirty years there are too many to mention in just one article. Having been to the restaurant three times, Chef Anthony DeMuro and the entire staff continues not only to meet but exceed every expectation of experienced restaurant goers.
There is nothing negative that you can find to say about the establishment. From the first time we arrived, we have been seated on the windows that overlook the entire Phoenix valley. Our routine has become to ask for Corey as our waiter because he is just the right type of friendly, five-star servicer who is superbly knowledgeable about all of the dishes, wines, and drinks that are on the menu. He goes so far as to deliver our pre-dinner beverages out on the patio and snaps a few pictures of us with the stunning background at sunset.
The atmosphere of the restaurant is undeniably upscale and romantic, but that is just the beginning. Chef Anthony DeMuro is the crowning glory of this establishment. Everything that comes out of his kitchen is impeccable and sophisticated with layers of flavors upon flavors. Every plate is given special care so that the complexities of ingredients all come together as a completed masterpiece. Although he has received many awards for his talents, a James Beard award and a Michelin Star in his near future would not surprise me.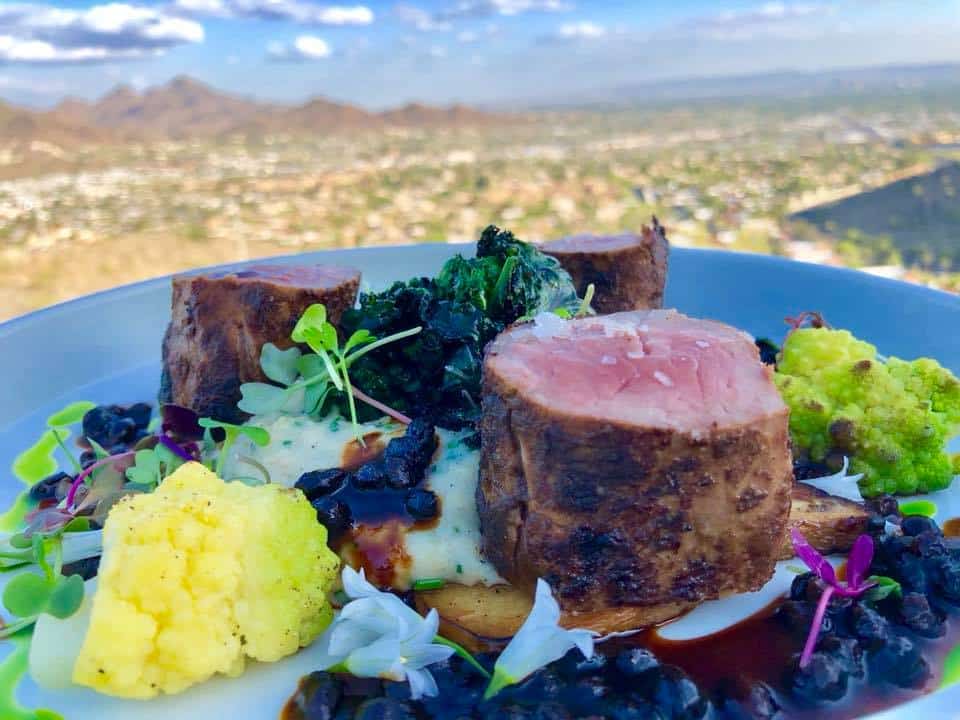 Porcini Seared Local Pork Tenderloin
Chive Goat Cheese Grits
Sautéed Romanesco, Trumpet Mushrooms
Twisted Kale, Chive Purée
Red Currant Dem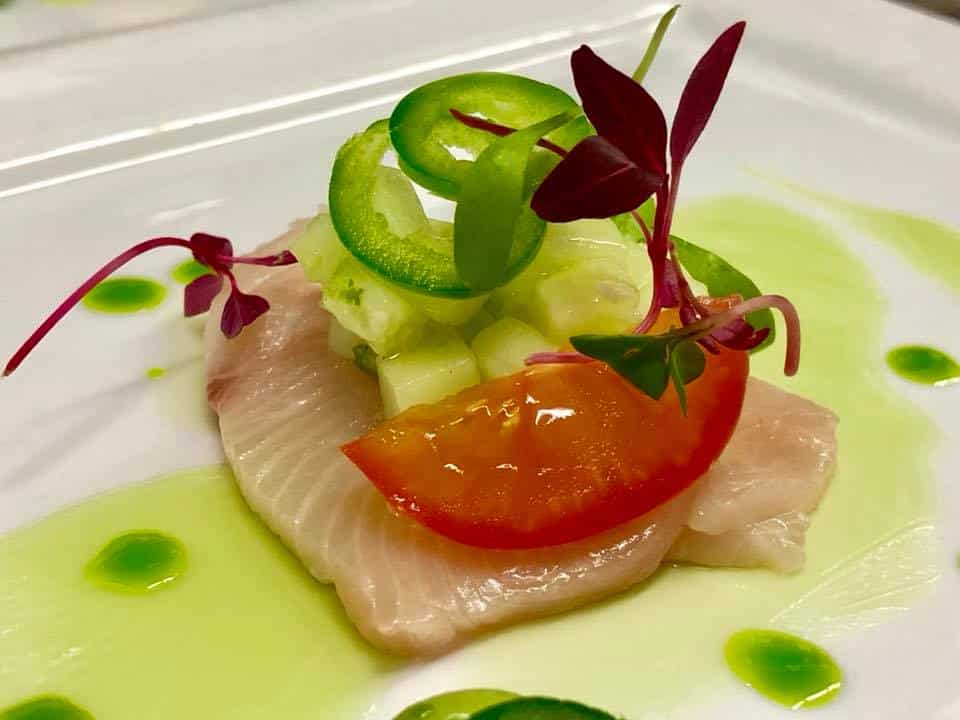 Nice Little Crudo Course @ DPOV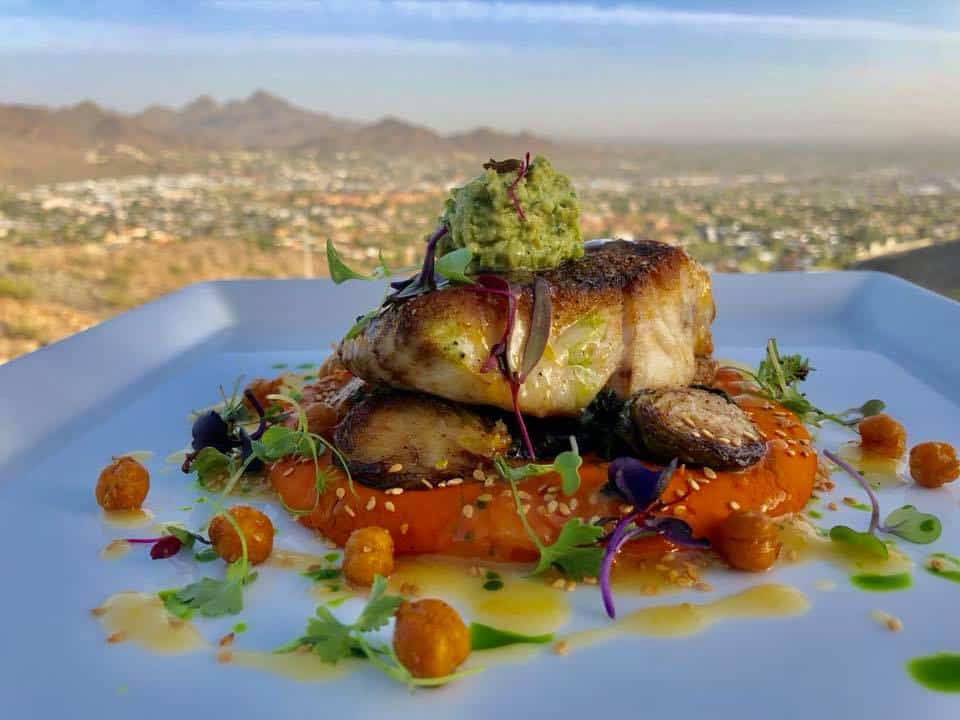 DPOV FEATURE
Seared American Snapper
Piquillo Puréed Chick Peas
Artichoke Tapenade,
Toasted Sesame Seeds
Twisted Infusion Kale
Lemon Zest Beurre Blanc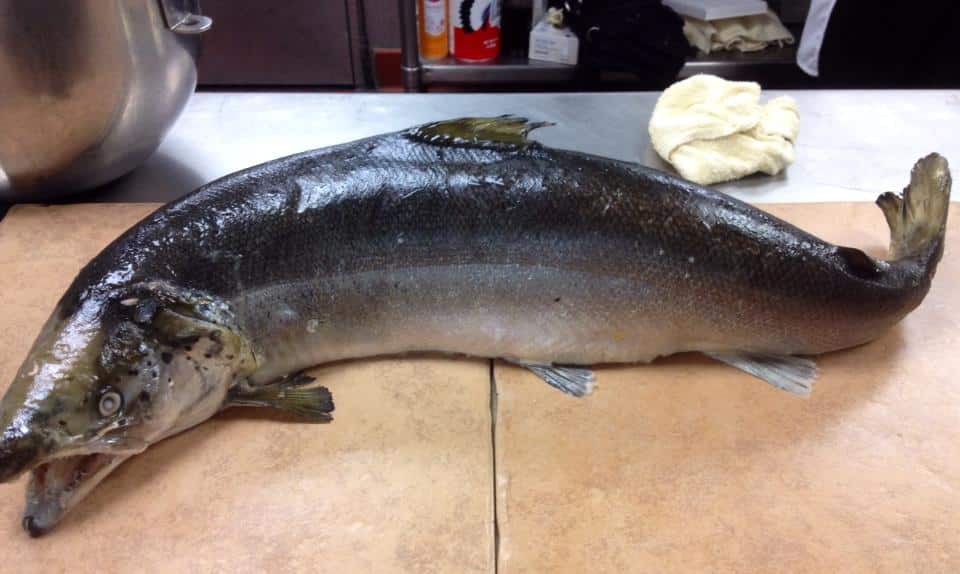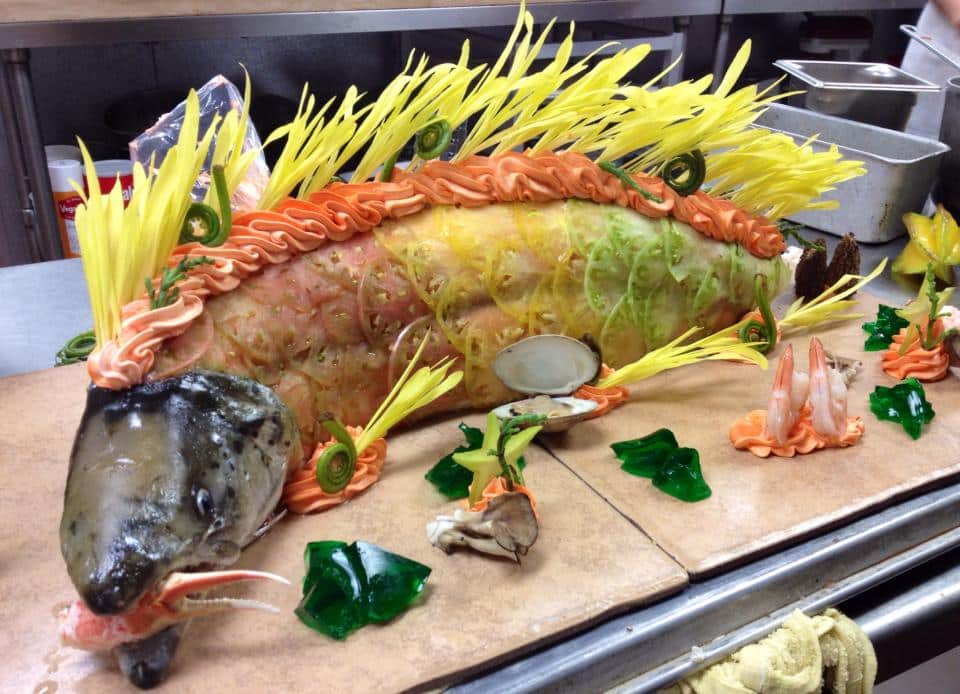 Before & After
Salmon display for Easter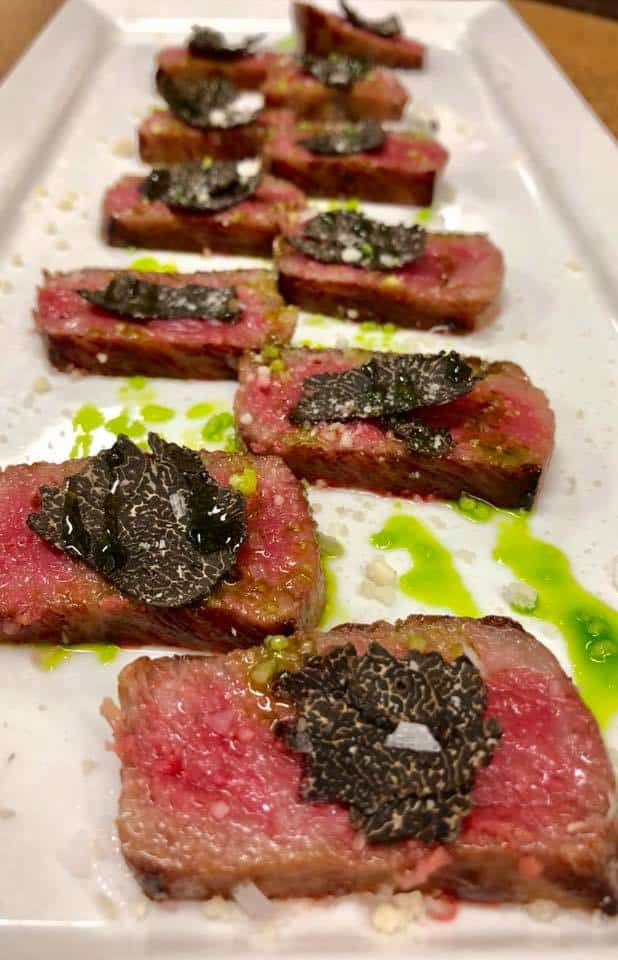 Nice little Kobe Course For the Team @ DPOV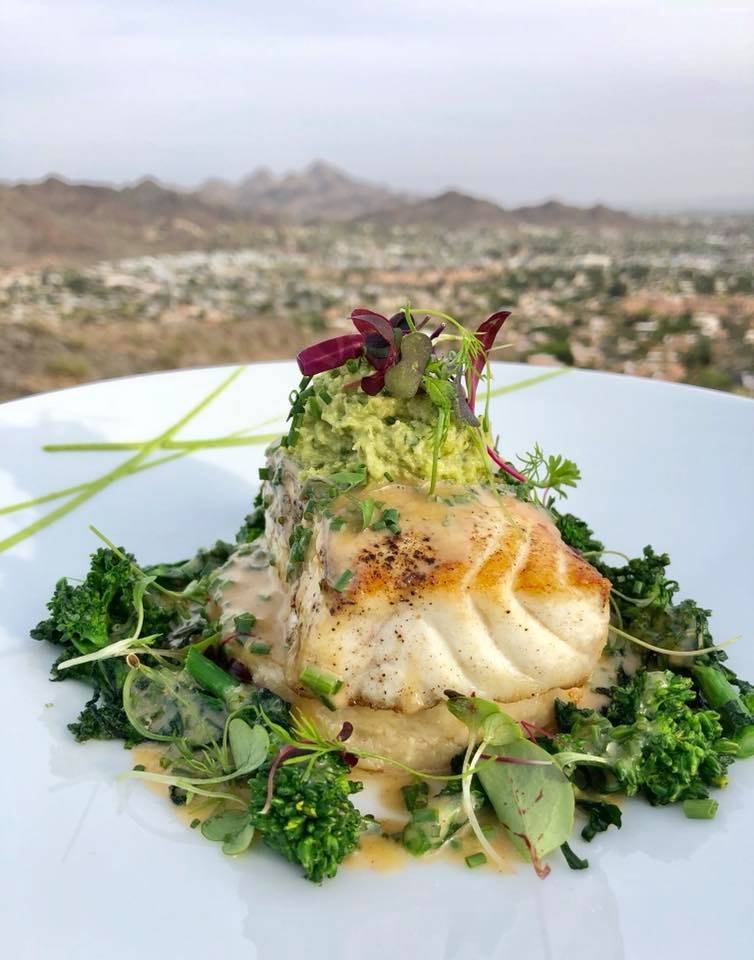 Seared Alaskan Halibut
Crispy Shrimp Parmesan Polenta
Artichoke Tapenade
Sautéed Rapini
Shrimp Chive Beurre Blanc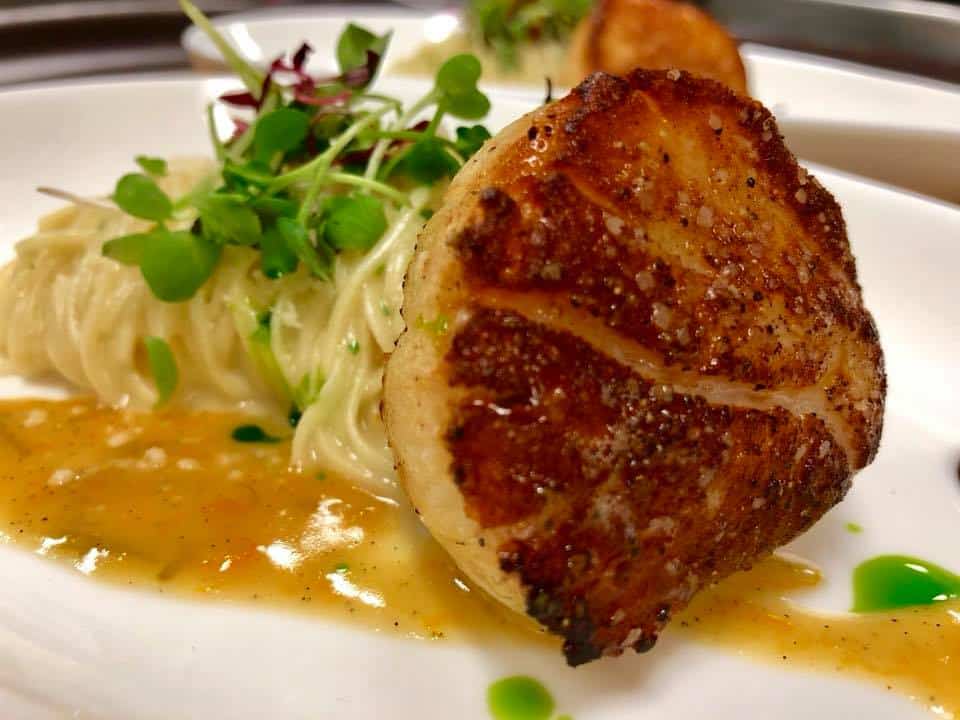 Seared Scallop Taster
The menu that Chef Anthony DeMuro offers has all the gastronomical fare that you would expect from a five-star restaurant, and everything is lovely, but the real secret to his success lies in his five-course tasting menu. Not many chefs are willing to take on the challenge of creating a five-course menu that changes nightly, but he not only rises to this challenge, but he offers wine pairings in addition to the multiple courses that are just sublime. For all the locals in Phoenix and Scottsdale who have not heard of this restaurant or have not yet given it a try let this be your wake-up call. Special shout out to Bill, his management style shines through all of the graciousness of his staff. Check out their Facebook page.