The work-from-home routine gets old fast, and by now, it's positively geriatric. Adding some funny holidays to celebrate with coworkers to your calendar injects a little levity into those remote video meetings.
There are several sources for these random, oddball holidays—the National Day Calendar and Time and Date.com are two of them, and they don't always agree. Who cares? If you can point to one online source for your silly day, that should be enough, don't you think? Assuming these dates fall on a workday.
Funny Holidays To Celebrate With Coworkers
National Weatherperson's Day – February 5
Commemorating the birthdate of John Jeffries, credited as America's first weatherman—he started keeping weather data in Boston in 1774 and was the first person to collect weather information from a weather balloon in London in 1784—National Weatherperson's Day is your chance to display your inner meteorologist. Hold a vote for your team's favorite television weather reporter, or have an Instagram contest for the wackiest mock weatherperson photo—you know, leaning into the blast from a fan set on high to simulate hurricane-force winds, or kneeling in the snow to make it look much deeper than it is.
World Compliment Day – March 1
Use a private chat to send a coworker an encouraging, appreciative message. Remote teams help each other out in many ways, from solving technical issues to sending calendar invitations and reminders. Express your admiration for a coworker's talents, whether it's in their writing, their tech support, or their positive attitude that helps you get through your work-from-home day. Just remember to keep it workplace appropriate.
National Pi Day
Math geeks may object when you turn 3.14 (pi) into cherry, blueberry, or apple pie, but what better excuse to share Grandma's best recipe? Home bakers can take pie selfies and share their food photography for an indulgent break. It's on a Sunday in 2021, so that gives piemakers the weekend to bake and take photos to share on Monday.
May the 4th
Everyone can show up to the Zoom check-in dressed as their favorite Star Wars character. May the 4th be with you as you set up an after-hours online watch party. Lightsabers optional.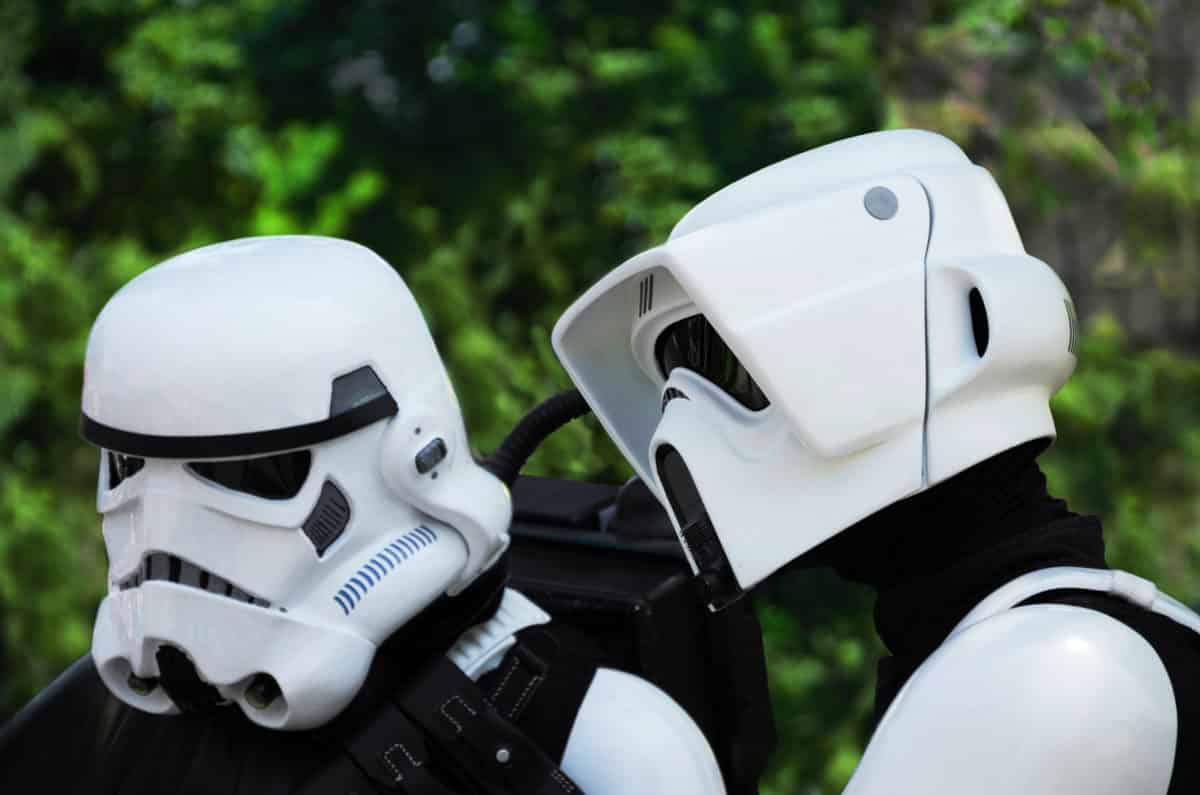 National Fill Our Staplers Day
Honor the office stapler, not yet obsolete—you still need to staple your W2 to your tax forms, after all—with a day that reminds everyone never to run out of staples. This day actually takes place on two days during the year—the days just after the beginning and end of Daylight Savings Time. How National Fill Our Staplers Day came to be is a funny story in itself—it originated with the Dull Men's Club. Anyone who self-identifies as a dull man should definitely take part.
International Coffee Day
Celebrate the power of the roasted bean on October 1. Share your favorite brew and your signature (face and cup!), and host a debate over the merits of light, medium, and dark roast, milk or cream, and sugar or no sugar. The day also celebrates sustainable cultivation and fair trade, so you can feel virtuous while you slurp your morning expresso from your dainty demitasse.
We're all in this together, so share a little fun with your teammates by sifting through lists of funny holidays to celebrate with coworkers and adding some more laughs to your workdays.
Read more – National Pasta Day Excites Americans with 3 Deals