Travel experts offer Cabo vacationers some insight on some of the most beautiful beaches in Los Cabos, Chileno Bay to be more specific. Years ago the Hotel Cabo San Lucas was perched on a Cliffside overlooking Chileno Bay, this was a small hotel with maybe 50 or so rooms, and the beach was untouched back when this hotel was built in the 50's.
Chileno Bay in Cabo San Lucas
Today it is one of the most famous beaches in Los Cabos, as it boats incredible snorkeling, and safe swimming in the tranquil blue sea, a must visit.
Chileno Bay is a series of coves along the beach that visitors can walk along or go from inlet to cove, each one offering great spots to set up camp and spend a day on the beach. The snorkeling here is fantastic; there is about a half dozen small rock island popping up that visitors can swim around and the coral and amount of fish that come to this bay are astounding.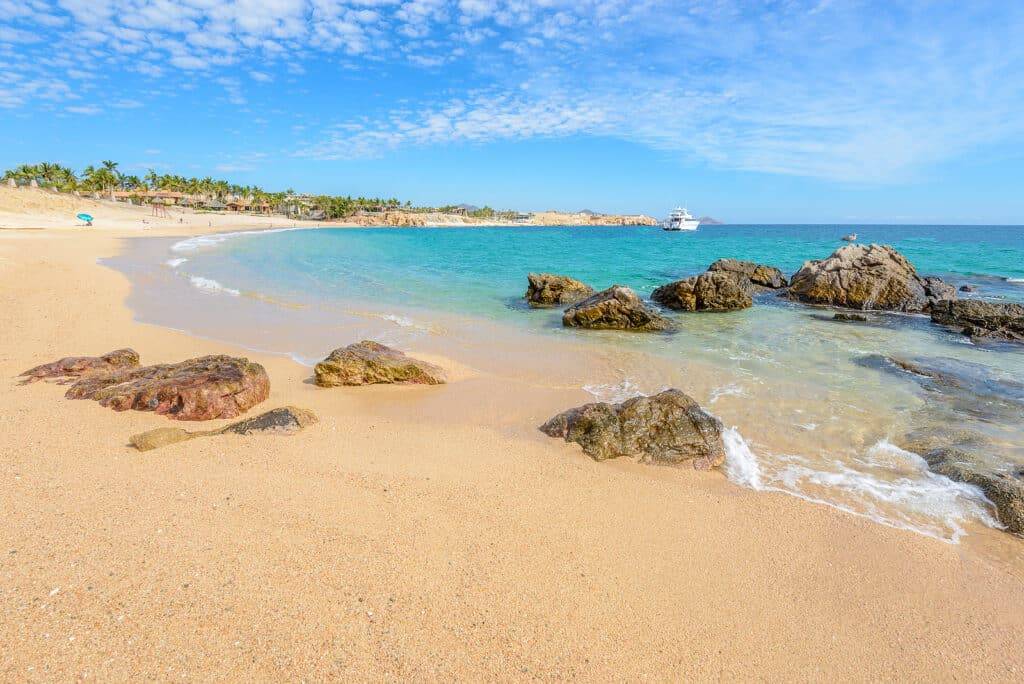 Travel experts recommend if you did not bring snorkeling gear there are 2 great ways to visit this bay; go on a tour boat that provides snorkeling gear and transportation to and from the beach, or rent snorkeling gear from your hotel before you head off to the beach, as on the beach it is more expensive to rent equipment.
The time can slip away while you are out in the water as there is just so much of this bay to swim through and see, in one part of the bay there is a massive round piece of corral the size of small SUV.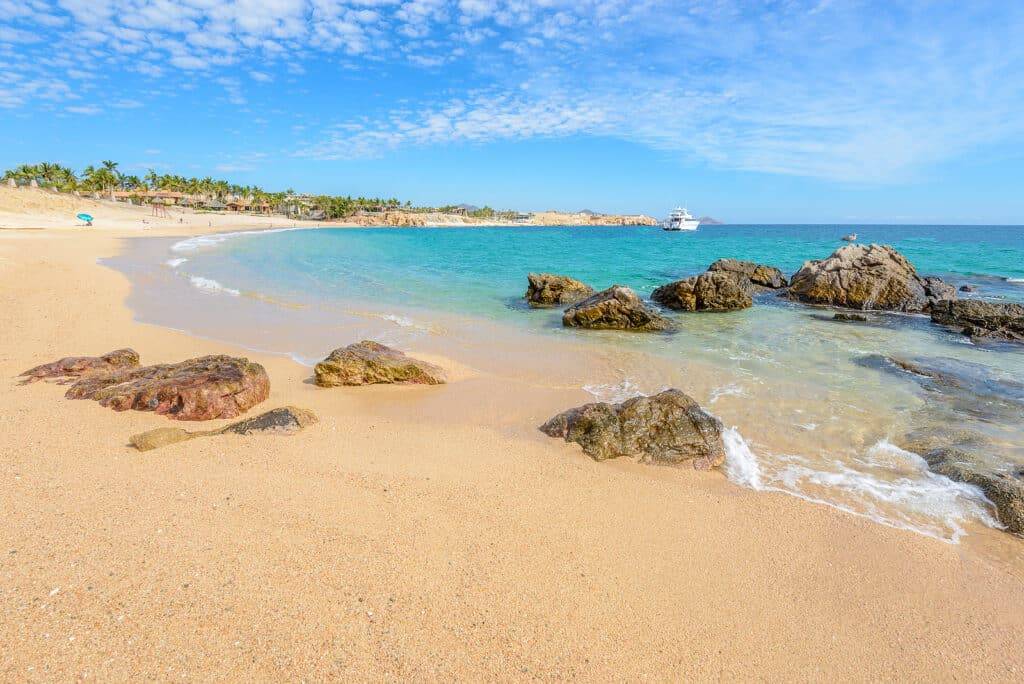 Most regular visitors suggests making this a morning excursion, as Chileno Bay is a protected beach park, so there is no restaurants or drinks on the beach, so this way you can spend a great morning then head back to the central beach downtown El Medano.
Read more – Top 5 Resorts in Los Cabos