Marina Fiesta Resort in Cabo San Lucas, Mexico is proud to announce that it has once again received RCI's highest level of recognition, the Gold Crown award for excellence. This award is first and foremost in honor of the resort itself, the individual units offered and consistency in offering excellent customer service to its visitors. Other aspects that are rated include housekeeping and cleanliness; the amenities provided such as restaurants, shops, and pools and most importantly, the overall customers' satisfaction with their overall experience.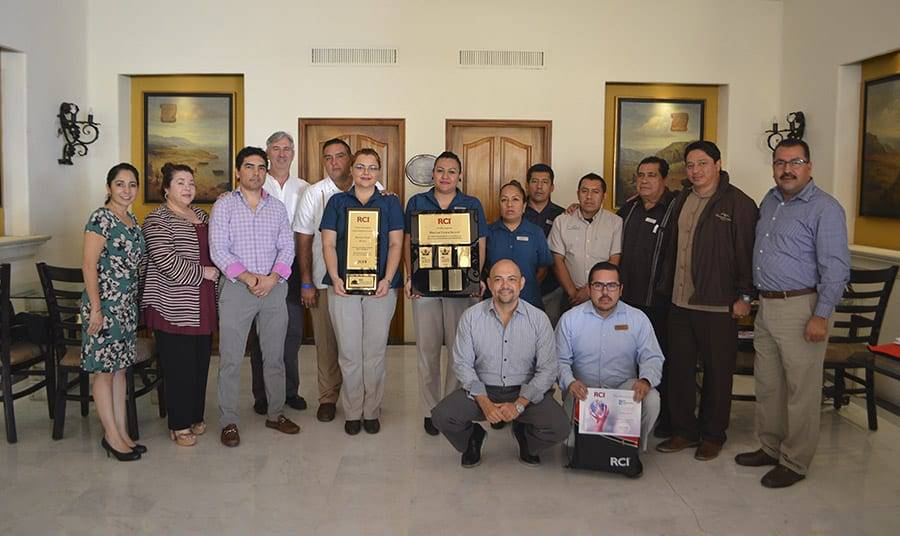 5 Years in a row for Marina Fiesta Resort and Spa located in downtown Cabo
RCI, Resorts Condominium International, is the world's largest holiday vacation exchange and was founded in 1974. As it has evolved throughout the years, RCI now uses visitor questionnaires to rank all the resorts within their exchange system every year. This way, every individual and family that chooses a resort to vacation at becomes a quality management judge as they each get a questionnaire to return to RCI. RCI has several different levels of distinction with Gold Crown being the highest.
Marina Fiesta Resort and Spa has a lot to offer the average traveler to Cabo that many visitors do not even realize. Most first time visitors to Cabo are surprised to find that the resort has the perfect location in downtown Cabo San Lucas. Situated directly in front of the Marina and right next to the main malls called Puerto Paraiso and Luxury Avenue Los Cabos. So from here, it is easy to spend a whole day shopping, taking a leisurely walk around the marina viewing both fishing fleets and mega yachts, or just staying poolside and booking a massage or a facial in their world-class spa.
Walking in the opposite direction from the marina, you will find yourself at one of Cabo's main attraction, Medano Beach. This is the main beach in downtown Cabo and has all of the amenities and activities that any beach vacationer may want. There are plenty of restaurants with both table seating, lounge chairs and even some hammocks that you can just sit and relax as you watch the vendors and tourist go up and down the beach all day long. If you are looking for a little more activity, jetskis, banana boat rides, and parasailing are just a few of the activities available throughout the day.
So when you are thinking of booking your next trip to Cabo San Lucas, remember Marina Fiesta Resort and Spa. Choose it because it has the perfect location or because it has all the amenities you could ask for in a five-star resort. Or you can choose it because all the many previous visitors to Marina Fiesta Resort and Spa have ranked it in the highest category possible for overall customer satisfaction with RCI, which probably says the most about their excellent customer service.
Read more about Marina Fiesta Resort and Spa located in the heart of Cabo San Lucas the Golden Zone.