Disney world is a fun-filled place – but did you know that there is much, much more than meets the eye? Click here for ten incredible Disney world secrets!
Looking to plan your trip and explore Disney World Secrets?
Disney is known for more than their movies and rides; their attention to detail leads to every park having its own secrets. Keeping an eye out for secrets about Disney World can make your next trip more exciting.
Whether you're a first-timer or a seasoned Disney veteran, here are a few Disney World secrets that will blow your mind.
Members-Only Clubs Are Hidden in Plain Sight
Disney World Secrets has its own private club, Club 33. The locations themselves are hiding in plain sight. Magic Kingodm's is near the Adventureland entrance, Epcot's is above American Adventure, Hollywood Studio's is on the second floor of the Brown Derby Restaurant, and the fourth (Harambe House) is at Animal Kingdom.
 So what's inside?
The clubs are exclusive luxury establishments with upscale dining, precious antiques, and original works of art. While secretive in nature, some footage of Club 33 has leaked. It's about as luxurious as you would expect!
Entrance to the clubs is extremely exclusive. If you want to get in, look for a referral from others – and expect to be put on a long waitlist, along with paying fees in the tens of thousands.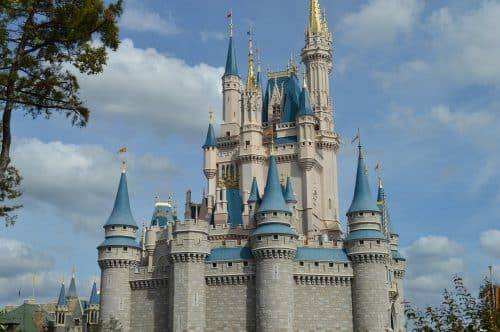 Disney Vacation Club (DVC) Can Save You Money
If you're a frequent visitor to Disney parks, you may be missing out by not being a DVC member.
While DVC is a timeshare, it's more flexible than traditional timeshare options. DVC has locations around the world at various Disney parks.
When you purchase a DVC membership, you purchase a yearly allotment of DVC points. These points can be used to reserve accommodations at DVC resorts at Disney Parks worldwide. Each reservation costs a different number of points per night.
If you want a more in-depth breakdown, click for DVC points charts.
The Tree of Life Hides Its Own Secrets
In Disney's Animal Kingdom, the Tree of Life is the single most iconic structure in the park. The tree is an artificial baobab tree built around an oil rig. It's so big that the inside is hollow, and has been turned into a themed show based on the animated film, A Bug's Life.
Take a closer peek at the tree via the Discovery Island Trails and you will see hundreds of animals carved into the tree's roots, trunk, and branches. The leaves are fake too – they're made of Kynar.
The trunk is approximately 50 feet wide, and the tree rises to 145 feet.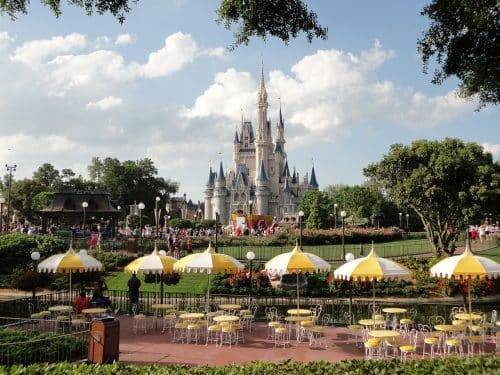 There Are Endless Disney World Secrets
There are tons of other secrets hidden in Disney's parks, from secret Mickeys to secret tunnels under the Magic Kingdom. The company's attention to detail is evident in all they do. Exploring the hidden things at Disney World is part of the fun!
Disney World is a magical kingdom that has captured the hearts of millions of visitors, and there are many secrets that are hidden within its borders. From secret rooms and hidden passages to secret menus and little-known attractions, Disney World is full of surprises waiting to be discovered. Some of the most popular secrets include the hidden Mickey Mouse shapes scattered throughout the park, the secret suite in the Pirates of the Caribbean ride, and the hidden speakeasy bar in the Magic Kingdom.
Whether you're a seasoned Disney World visitor or a newcomer to the park, there is always something new to discover and explore. So be on the lookout for hidden treasures and don't be afraid to ask the cast members for insider tips – who knows what magical secrets you might uncover on your next visit to the Happiest Place on Earth!
If you liked this article on Disney World secrets, check out our Travel section for more travel and Disney world secrets & tips. You can find more travel articles here.