TotesNewsworthy presents four must-see places in Mexico City.  Most tourists usually head to the beach or a resort destination for their Mexico vacation.
But there are so many other places to explore in this country. The culture and people of Mexico City makes an ideal spot for adding this to your vacation plans for 2019. Be sure to put these four attractions on your itinerary.
Palace of Fine Arts:
Often considered the cultural center of Mexico City, the exterior looks art deco, and the interior has marble floors and arched glass windows. The building plays host to several events each year, including theater, opera, and dance performances. There are several murals within, including those of Rufino Tamayo. The National Museum of Architecture takes up the top floor Admission is free on Sundays and very affordable the rest of the week.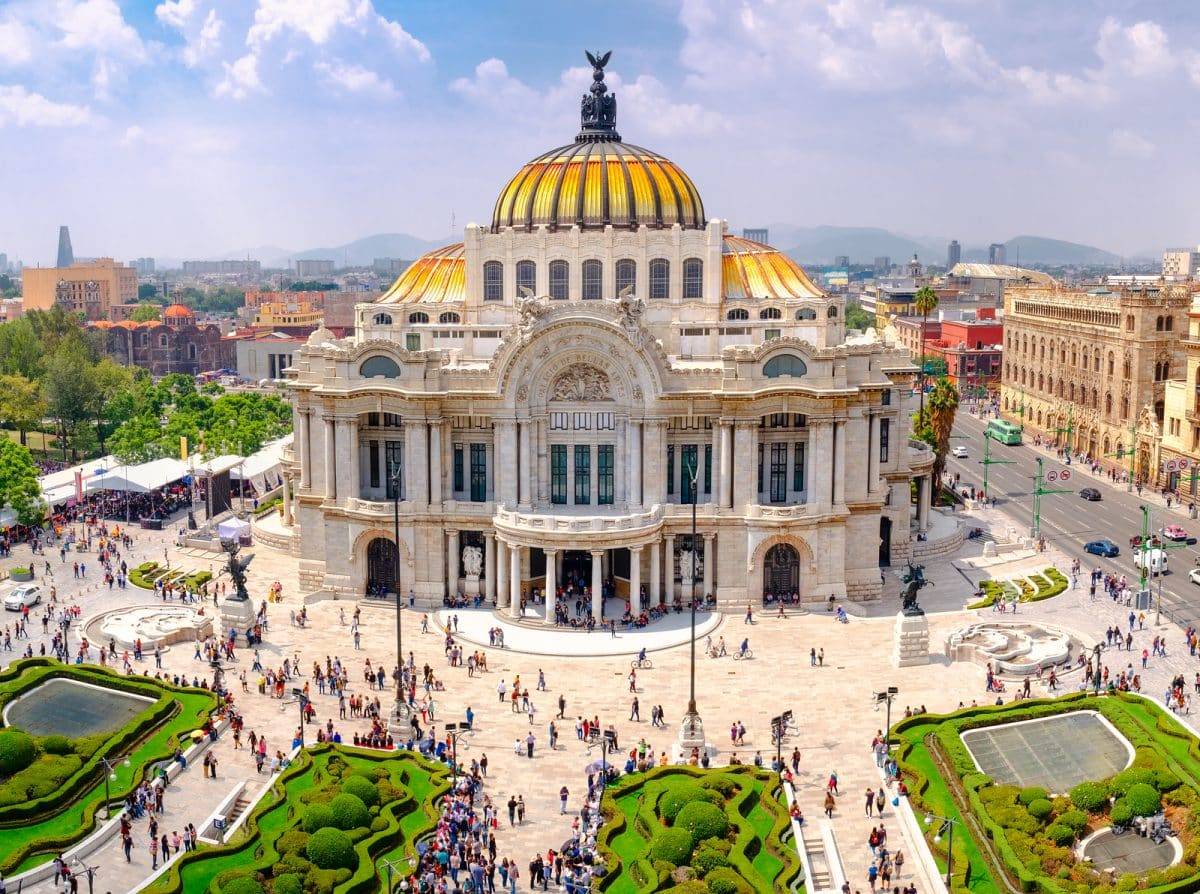 Zocalo:
This building, known as the Plaza de la Constitucion, is in the main public square and very recognizable. The giant Mexican flag at the center has been there since the Aztecs. There are widely attended religious events held here during Holy Week, and several other historical buildings border the square.
TotesNewsworthy recommends beginning your visit to Zocalo at sunset, to watch the soldiers take down the flag. While there you can also visit the nearby national cathedral and the National Palace.