Top 3 US cities to live well In for less than six figures salaries. Choosing where to live and work is one of the most critical decisions adults make during their working years and for retirement.
An unlimited amount of factors may come into play when deciding where to set down roots and everyone has their combination of factors that will be weighted differently. The combination of housing and living costs, career opportunities, compensation packages, and off work time pursuits are all essential aspects to consider when choosing your new location.
Top 3 US Cities to Live Well In for Less Than Six Figures Salaries
Also, you will need to dig down and research each location thoroughly because the average salary may not include your industry.
Using the specific information found by researching reports published by GoBankingRates, Indeed and U.S. News & World Report we have compiled a list of five very livable cities that can also be very healthy for your financial bottom line. For our purposes of comparison, salaries for each city have been adjusted for the local cost of living, and annual numbers regarding salaries are from 2017.
The first city on our list was Charlotte, North Carolina
The city's population is 842,000, the average salary is $86,922, and is ranked No. 22 on U.S. News & World Report's list of the "125 Best Places to Live in the USA. It has two professional sports teams for the sports enthusiasts and also plenty of green spaces. Also, you can be either at the beach or in the mountains within a three-hour drive from the city. Charlotte's population is growing fast, as work opportunities continue to grow. The overall cost of living is below the U.S. average including housing, making it attractive to both renters and purchasers of homes.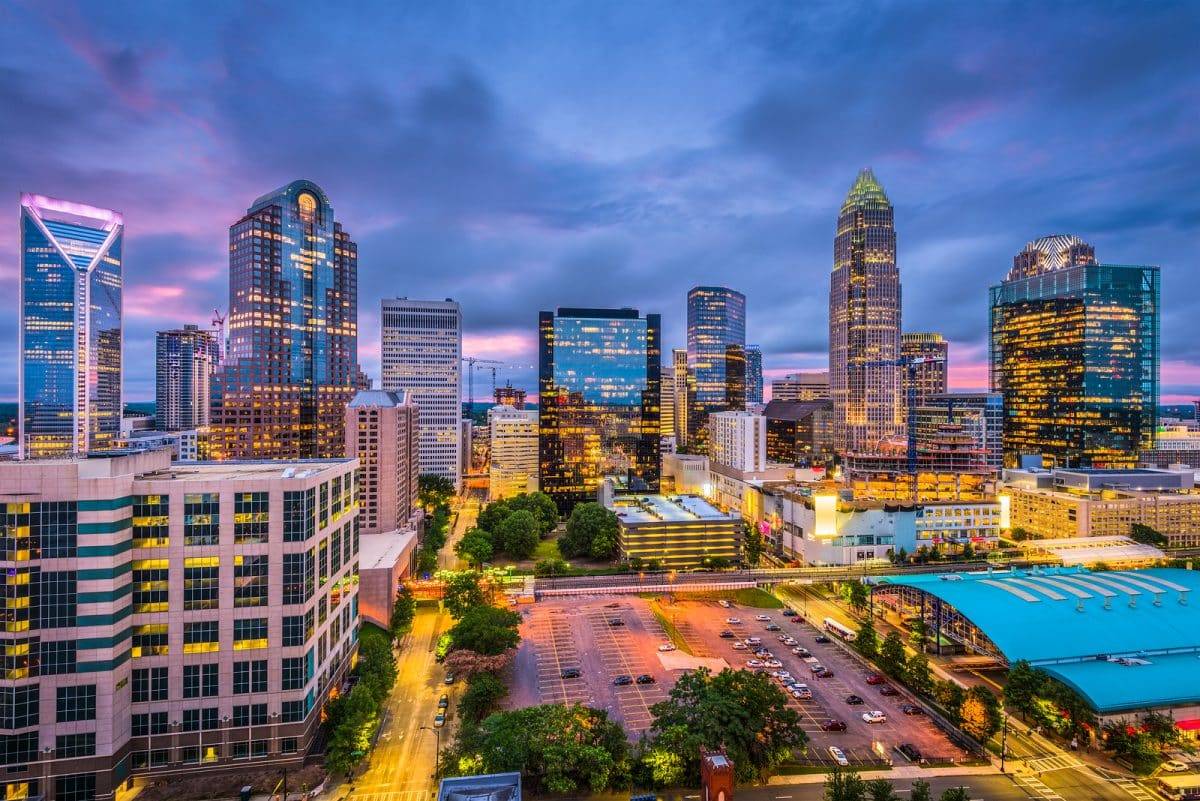 Top 3 US Cities to Live Well In for Less Than Six Figures Salaries- Charlotte, North Carolina
The next city on our list is Tampa, Florida because its cost of living also ranks below the U.S. average, and housing costs surprising affordable.
Tampa has a population of only 377,165 but is still very urban in its feel. The average salary here is $80,121, and Tampa is also very proud to have ranked No. 7 on security review and comparison site Safewise's 2017 list of "The 50 Safest Metro Cities in America." The highest paying jobs in the southern city are in the defense, financial services or healthcare industries and their beautiful beaches and warm waters are a definite draw for those seeking opportunities in warmer climates.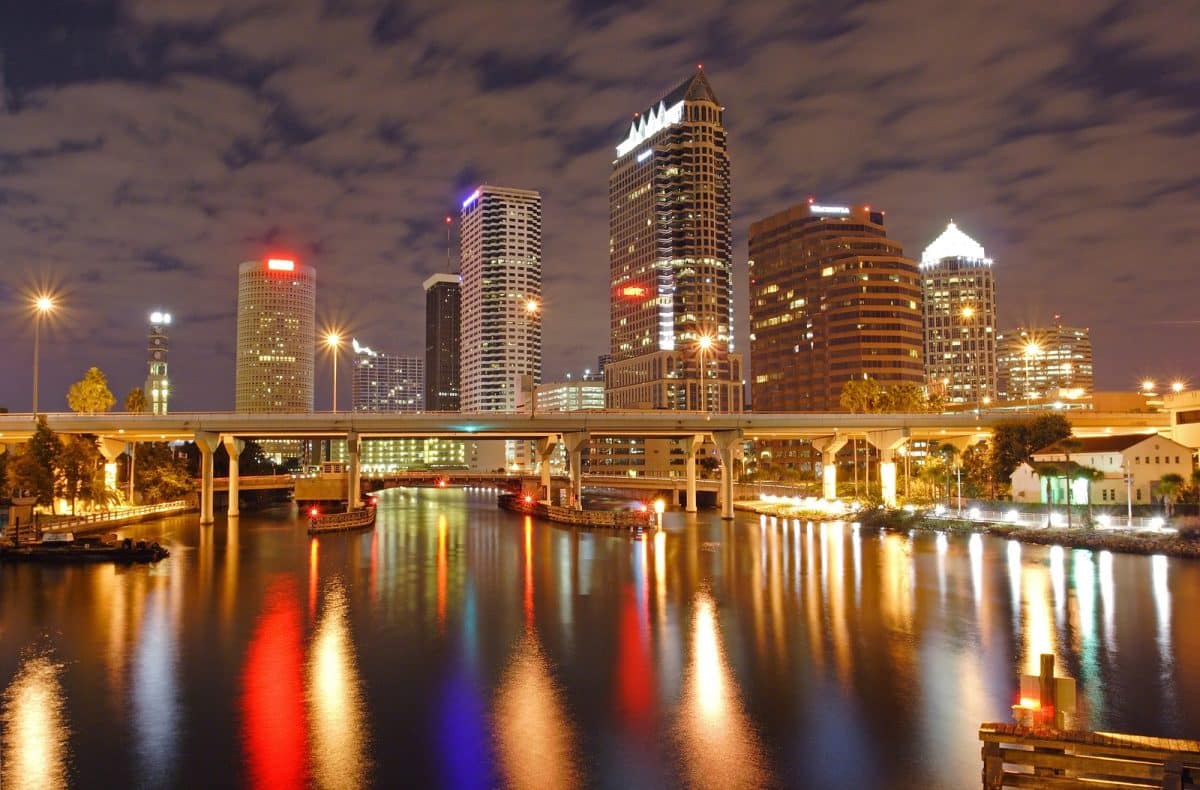 Top 3 US Cities to Live Well In for Less Than Six Figures Salaries – Tampa Bay skyline at night
Phoenix, Arizona is the largest city to make our list with a population of just over 1.6 million.
Home to Spring Training Camps and professional sports teams in football, basketball, hockey and soccer, this city offers plenty of activities plus many hiking and biking trails for the active job seeker. The average salary in Phoenix is $73,135, but its cost of living is more than 5 percent below the national average making everything from groceries, gas, and housing all very affordable. The tourist industry is always healthy in Phoenix as is manufacturing and financial services with strong growth also being seen in the tech and biotech fields.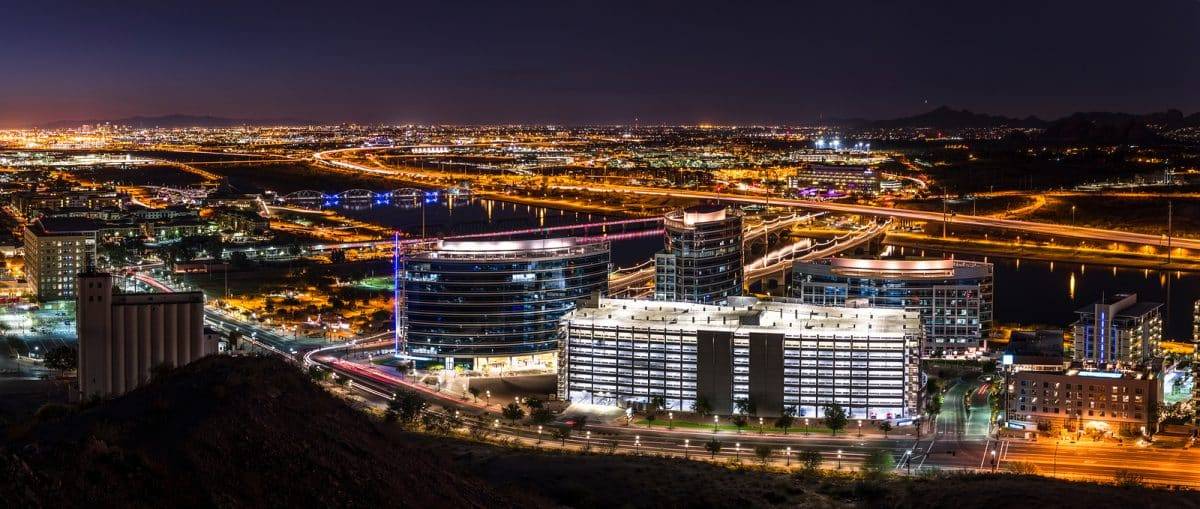 Phoenix Arizona
Read more – Essential Things To Do Before Purchasing a Home