Are your homemade flies struggling to reel in any fish? Every angler goes through their droughts, but it might be time to try something new with your flies. Let us help with these simple tips for improving your fly-tying skills to catch your next trophy fish!
Practice, Practice, Practice
Do you know how to get to Carnegie Hall? Practice. The same applies to improving your fly-tying skills—the most straightforward advice is to practice your technique again and again and then some more.
Pro Tip: Many fly-fishing shops and outfitters also hold fly-tying classes ranging in skills—take one to get first-hand advice from an expert.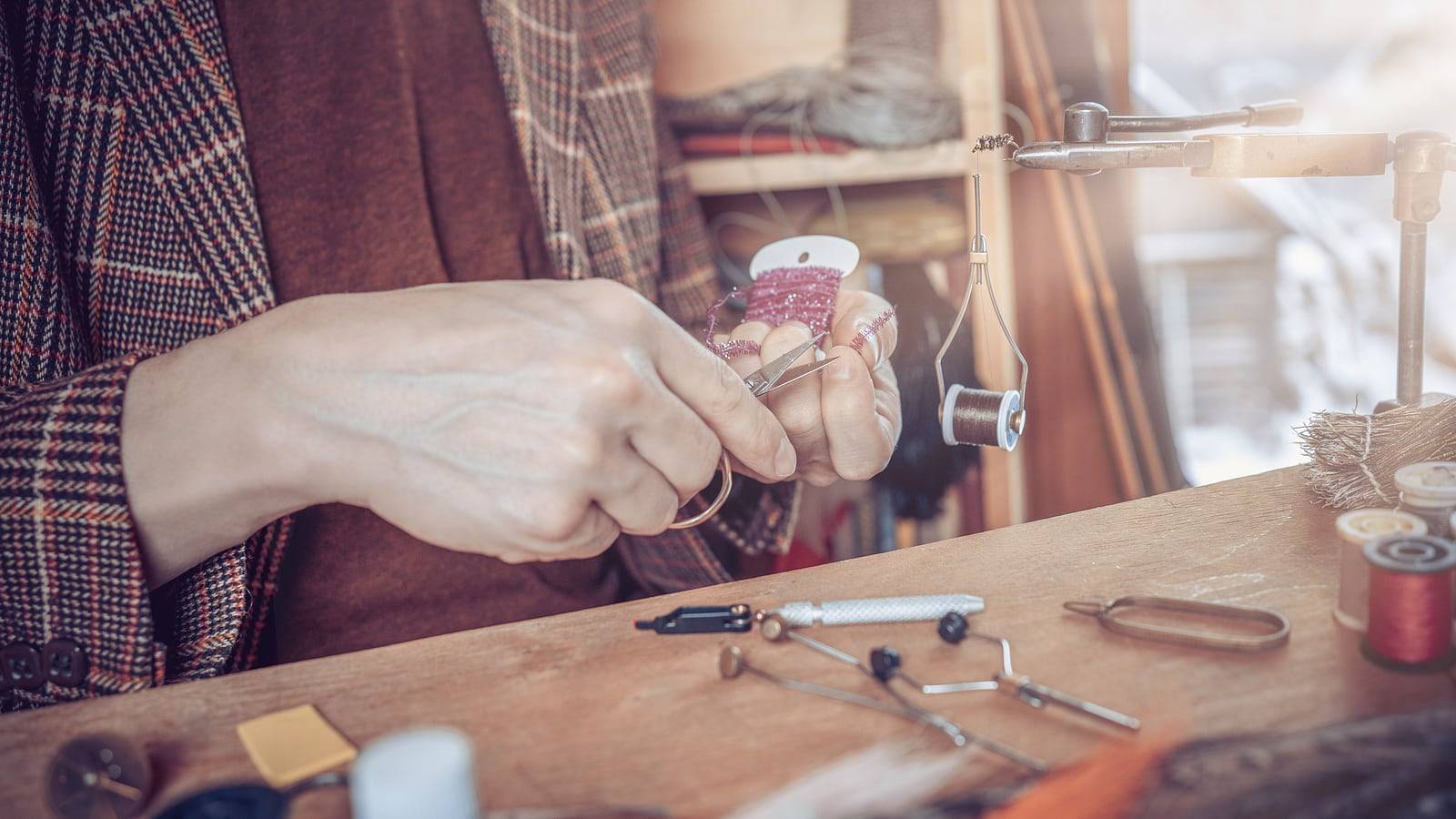 Tips for Improving Your Fly-Tying Skills
If there are specific techniques or knots you struggle with, go over them again and again and look up how-to tutorials online or consult with other anglers if necessary. The benefit of fly tying in modern times is the wealth of resources at every angler's disposal!
Best Tips for Improving Your Fly-Tying Skills – Upgrade Your Equipment
Only a lousy carpenter blames his tools, but sometimes, the equipment could be holding you back from reaching your fly-tying potential. Or it might not be that the equipment is faulty, but you're using the wrong type of equipment for your flies.
Tips for Improving Your Fly-Tying Skills
Maybe you'd be more comfortable with different materials or a rotary vise instead of a stationary vise. You'll never know until you try! Talk with other anglers and ask what equipment they use to create their best flies—many times in fishing, your best resource is your fellow anglers!
Don't Be Afraid To Experiment
Are your flies not attracting any fish lately? It might be time to step outside the box and try something new. Experiment with patterns, materials, and techniques to see what works best for your fishing hole.
Pro Tip: Remember, less is usually more when it comes to flies. Don't get carried away with materials that make your fly look unnaturally big!
Fish are fickle creatures, and often the best way to learn what they like is through trial and error. It may take time, but every angler knows the value of patience! But while you're experimenting, you don't want to get too carried away.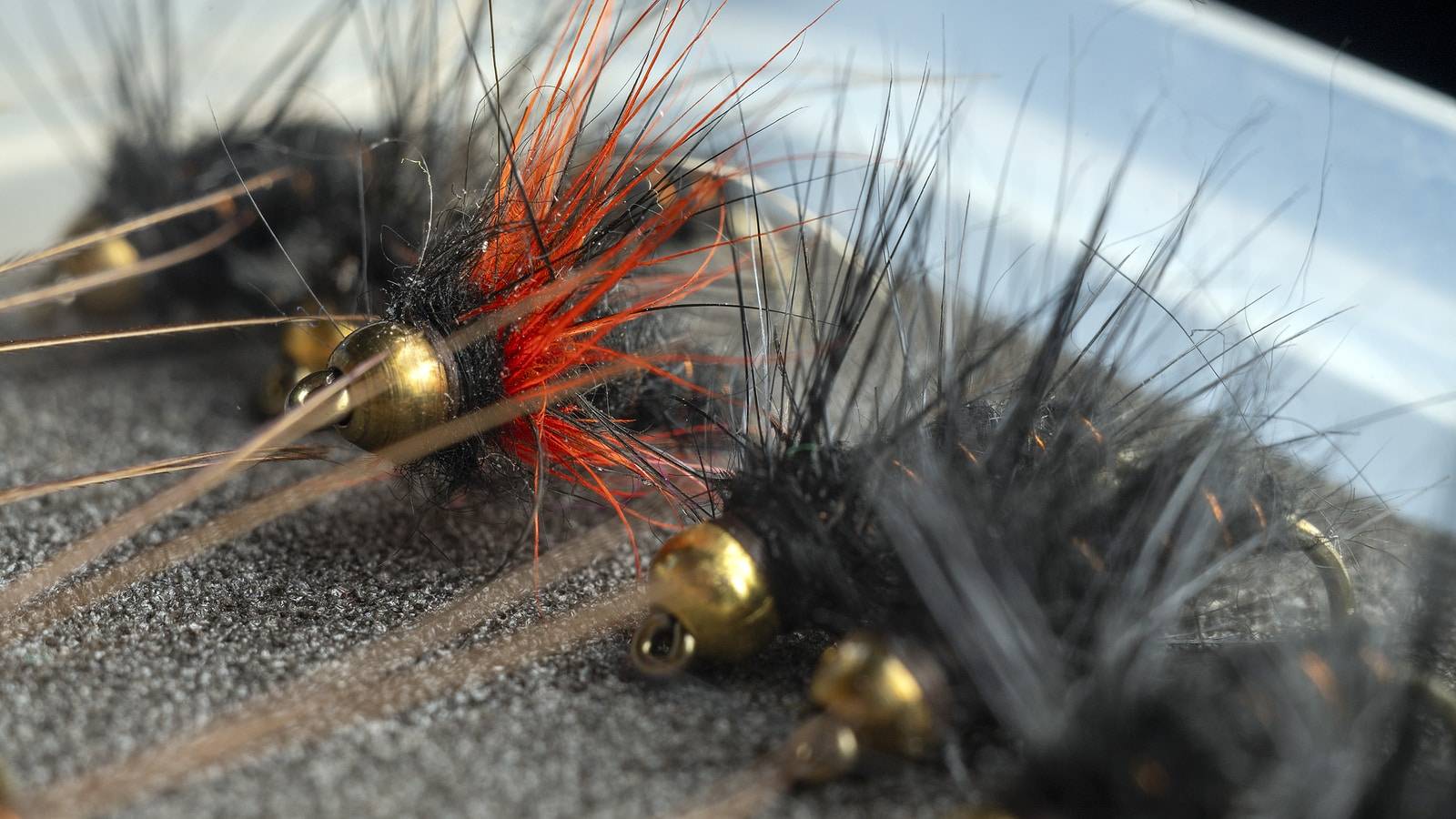 Tips for Improving Your Fly-Tying Skills – Best fly tying setup
Remember That the Flies Aren't for You
You should experiment and try new things with your flies, but you don't want to get too carried away. Some anglers' favorite part of fly fishing is making their flies. It's undeniably fun to experiment and test your skills in creating unique flies but remember that the flies have a practical purpose—to attract fish.
Sometimes, anglers get so caught up in making the most impressive flies that they forget it's not about creating the most colorful, artistic, or cool-looking fly; it's about attracting a fish!
Don't forget that the fish are the ones you want to impress, not yourself or other fly tyers. Fish aren't connoisseurs of all flies—they want something that looks and moves like something they've had before. So make sure that whatever fly you create, it still resembles a native fly the fish recognize!
We hope our fly-tying tips help you improve your skills! Anglers know that when it comes to fishing, there's no magic cure—just patience and perseverance.
Read more – The Top Fishing Vacation Destinations in the US