The food shortage list is growing and still haunting us in 2022. Following the Russian invasion of Ukraine, President Joe Biden continues to warn of a possible food crisis. Recently, there has been a wave of social media posts on panic buying in the U.S.
It's hard to imagine empty shelves in the grocery stores, but this is the sad reality. The baby formula shortage recently in the news is just the latest example.
Upcoming Food Shortage List 2022
The food shortage in the U.S. will depend on where you buy – there are some regional differences. But it is not just a question of shortages; it is also a fact that high inflation and supply chain issues drive the cost of available food higher.
Food shortage list 2022
The food shortage list for 2022 will depend on where you live and shop. According to Josh Brazil from project 44 (a supply chain visibility solution), some households may be lucky to get food.
Economists point to bad weather in South America as one contributing factor. Others say the high cost of natural gas, critical in agriculture, is to blame. If you're a farmer, you know the cost of fertilizer has doubled in the last few months.
Apart from that, exporters of agricultural products like barley, wheat, and sunflower oil have raised concerns over the availability of products. Of course, anything that tightens supply leads to high prices. While Canada is a significant wheat global exporter, the reduced international deliveries push the prices higher and tighten supplies. Experts expect more shortages as shipping companies continue to cut their schedules in anticipation of reduced demand.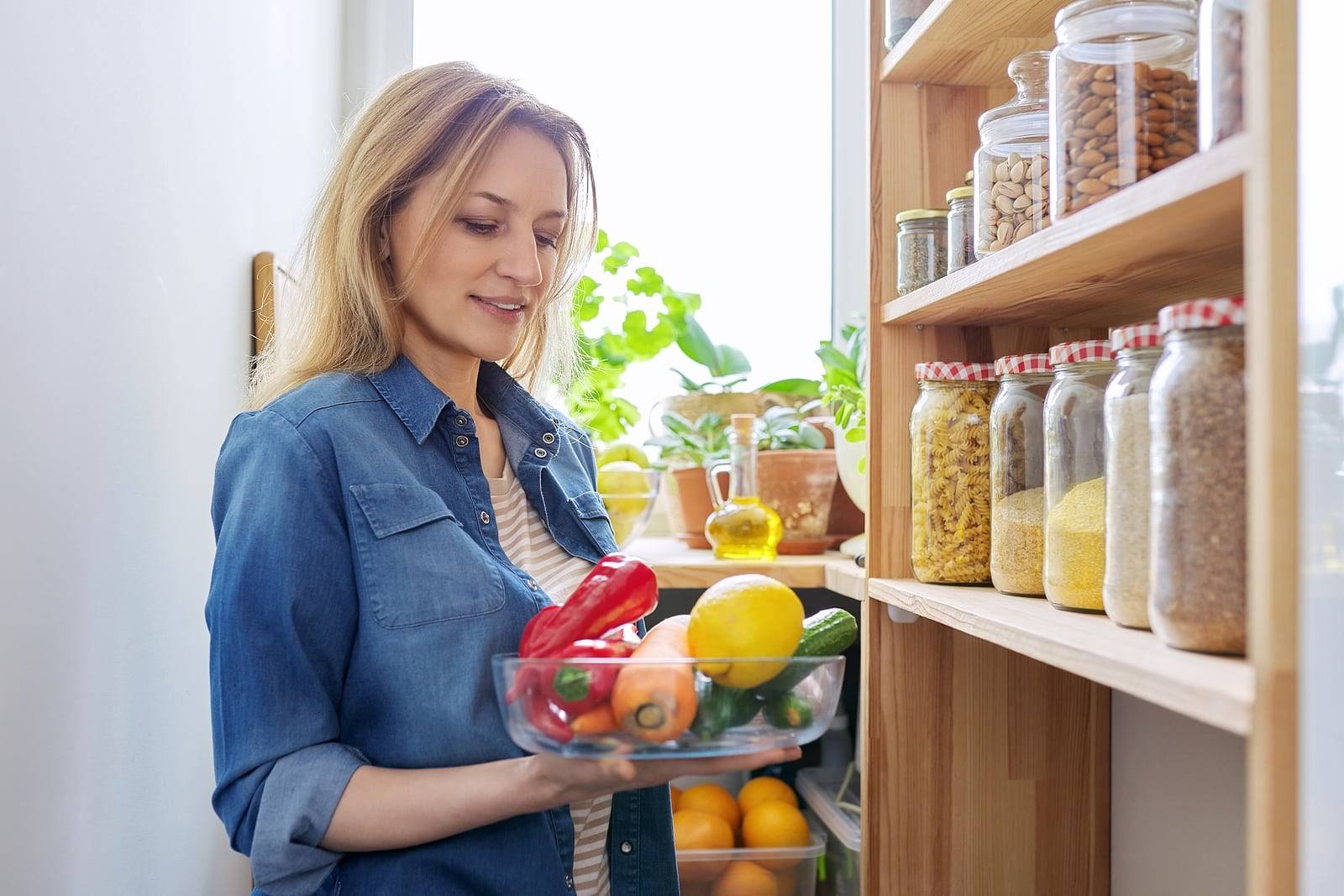 Scary Upcoming Food Shortage List 2022
Grocery store shortages
There are many factors to consider when it comes to grocery prices. It would help evaluate the scarcity of packaging, driver shortages, and labor at production plants. Today, many consumers are struggling with online orders. According to Morning Consult, grocery items went up by 51% in March 2022 compared to 43% in the last quarter of 2021.
Most consumers anticipate the rise in grocery food items to continue in the coming months, so panic buying has begun in many cities. This phenomenon will, of course, add to the food shortage list for 2022.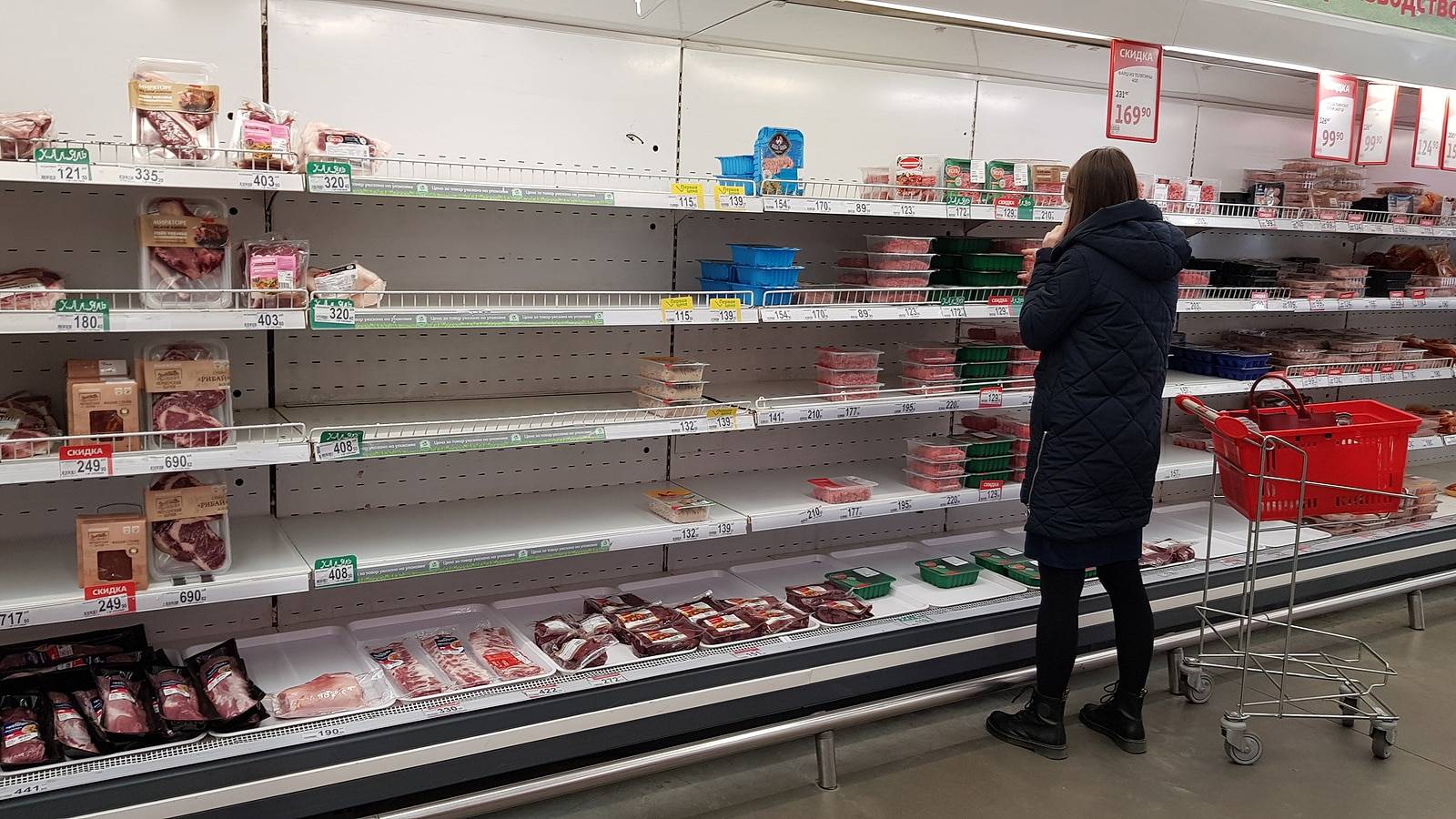 Scary Upcoming Food Shortage List 2022
One grocery item you may want to forget is the avocado fruit. Earlier this year, the U.S. government suspended imports from Mexico. Although the suspension was later lifted, the price of this fruit is at an all-time high. Consumers are seeing more empty shelves at supermarkets than ever before.
Apart from that, the COVID-19 infections have played a vital role in the availability of groceries. Health restrictions made consumers revert to eating at home instead of at restaurants. This factor increased the demand for groceries; however, suppliers were unprepared, and supply chain issues slowed delivery times.
The war on Ukraine is also putting a lot of strain on grocery supply in the U.S. Not to mention, prices of commodities like wheat have now hit the highest in a decade. Generally speaking, the high cost of fertilizers has increased raw materials like nitrogen, ammonia, and nitrates. And according to the assistant professor at Montana State University, there's still a problem with the supply system.
Is there a food shortage coming
A few weeks ago, President Joe Biden warned of a possible food shortage in the coming months. Some experts suggest that it won't have a significant effect. However, shoppers should expect to see empty shelves and higher prices, just like during the pandemic.
The low-income families and those on fixed incomes will likely struggle the most as costs continue to rise and supply dwindles. For instance, the Russia-Ukraine war has led to a strain on the global food supply. These two countries contribute over 50% of fertilizer imports to the U.S. This factor explains the high prices of fertilizers and the high cost of wheat and grains products.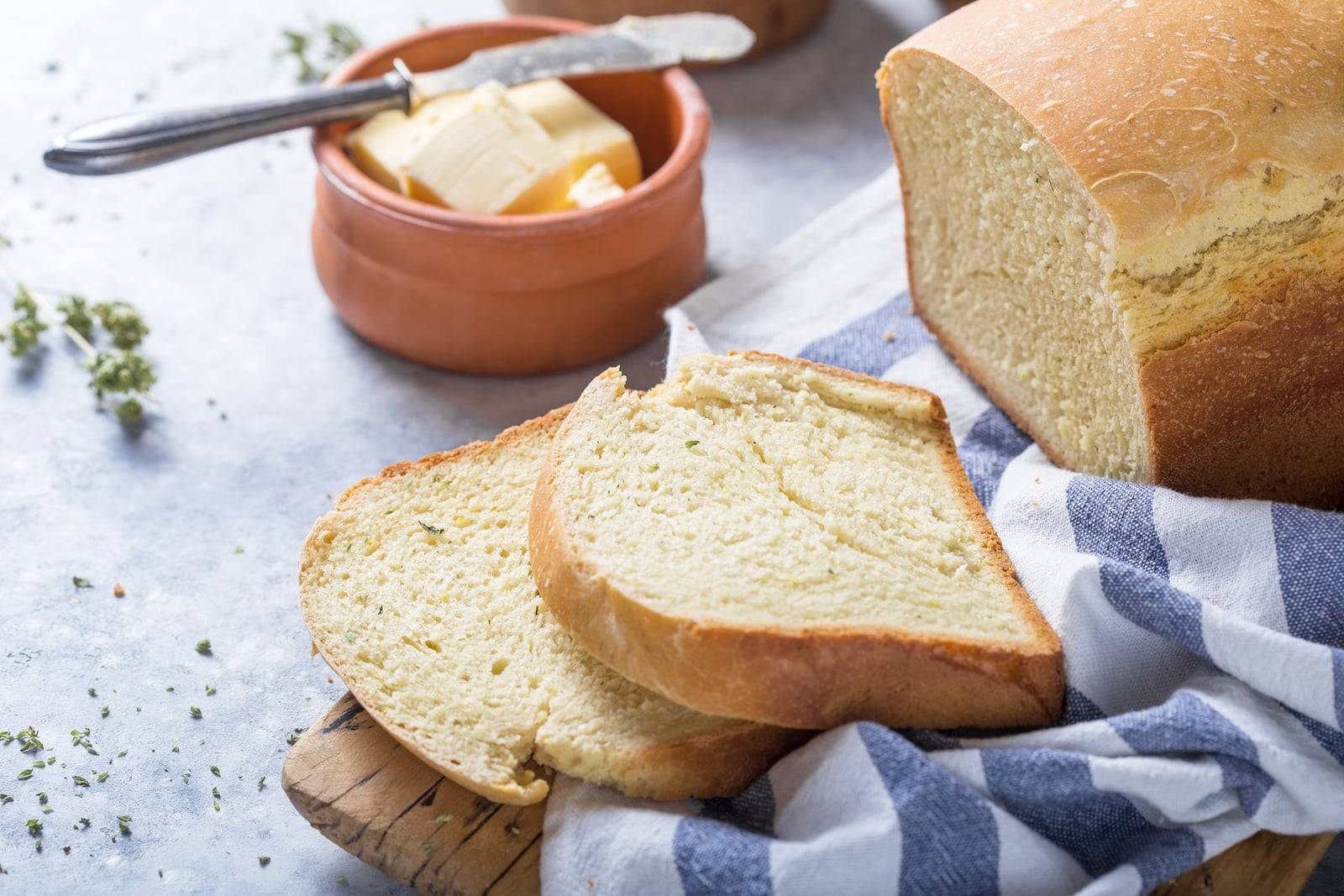 Scary Upcoming Food Shortage List 2022
Since the invasion of Ukraine by Russia, the country has banned exports of foods like wheat and grains. Also, the United States may have to deal with shortages of eggs and meat. Considering that most experts predict the upcoming food shortage in 2022 panic buying, you can't ignore this.
Also, prices at the gas pumps have been skyrocketing. With the fuel costs at all-time highs, low and middle-income families have less money for food. Experts believe that the rise in the price of essential food items will push people to stock up on shelf-stable supplies and add to the already burdened food shortage list for 2022.
Milk shortage
The feed prices and poor pasture conditions downgrade milk production volume. Today, most households in North America are complaining of a severe shortage in dairy products. This nationwide problem has left many people struggling to get some of their primary sources of sustenance.
There are only three companies that control the milk market in the U.S., so people continue to suffer across the board. Researchers confirmed the problem by saying that most parents are turning to online suppliers like Amazon. Since the shortage began, families that cannot access groceries at traditional stores are in a critical situation.
The problem with milk production is that there are no other factories to pick up when one goes down. This problem has resulted in the halting of the entire baby formula production. Some experts believe there has been hoarding as parents get anxious.
While stores can limit the amount of formula you buy, this doesn't stop people from buying online anymore. The shortage has gained wide publicity – this has further contributed to panic buying. One factory reopened by presidential decree is not enough to relieve the shortage in America and many other countries worldwide.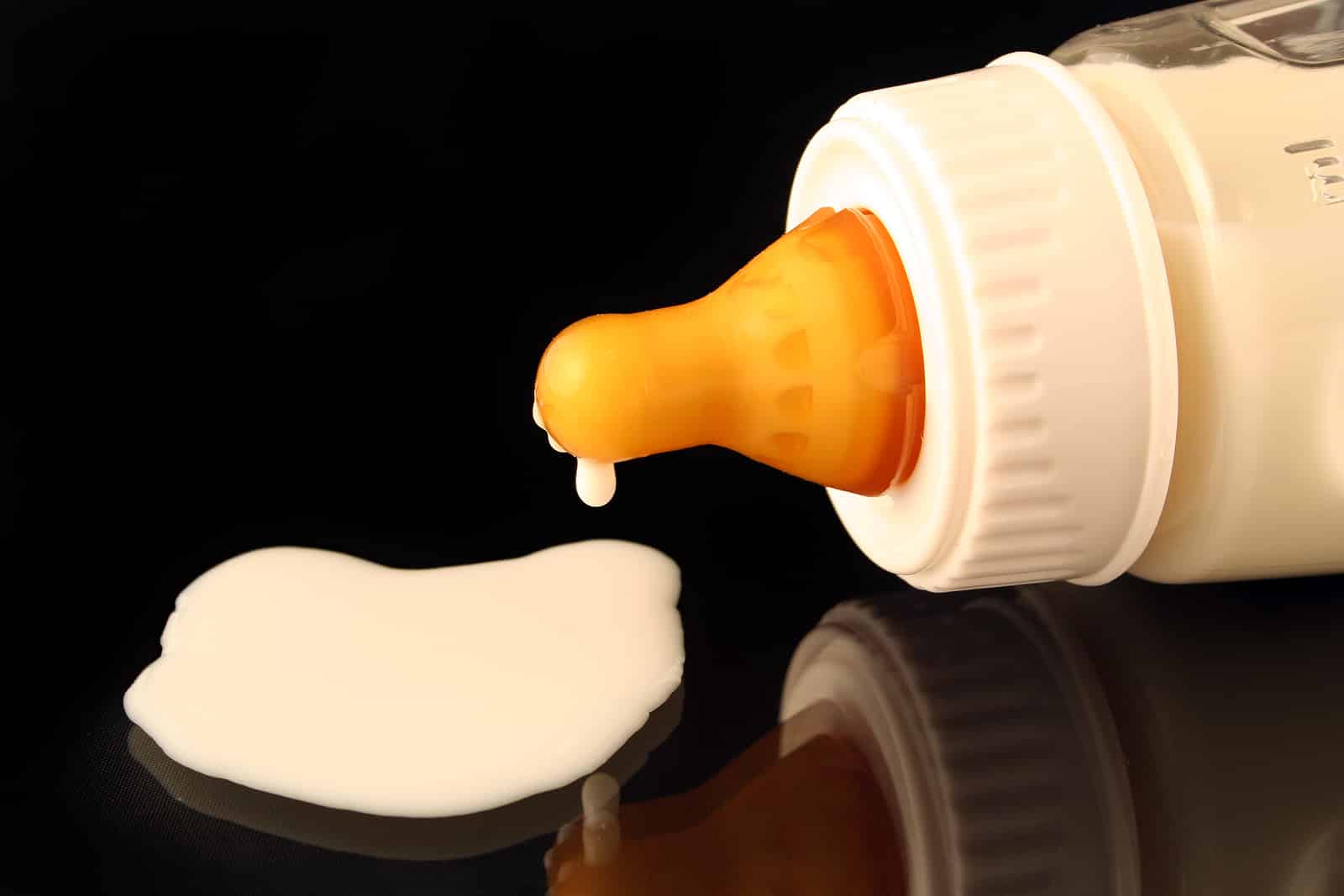 Scary Upcoming Food Shortage List 2022
Food scarcity
So far, we have only experienced intermediate food problems in the U.S. Although there are no nationwide shortages, some supply chains struggle to restock. In November 2021, Executives from Walmart, Food Lion, and Kroger expressed concerns that the stores were experiencing food issues. Empty grocery shelves continue to be their most significant concern for 2022.
Chicken Wing Shortages for 2022
A few months ago, the Buffalo Wild Wings ran out of chicken wings. So, some retailers started to feel the squeeze of the chicken shortages in America. The restaurant chain was floundering, considering its main stay menu item is chicken wings that are now almost double the price.
The other significant food shortage is the fish sticks. At one point, the U.S. Today said that Canada had held over 25 million pounds of fish sticks pending a resolution. Some experts believe that Canada is decreasing its global exports to keep supplies for its citizens in the weeks and months ahead.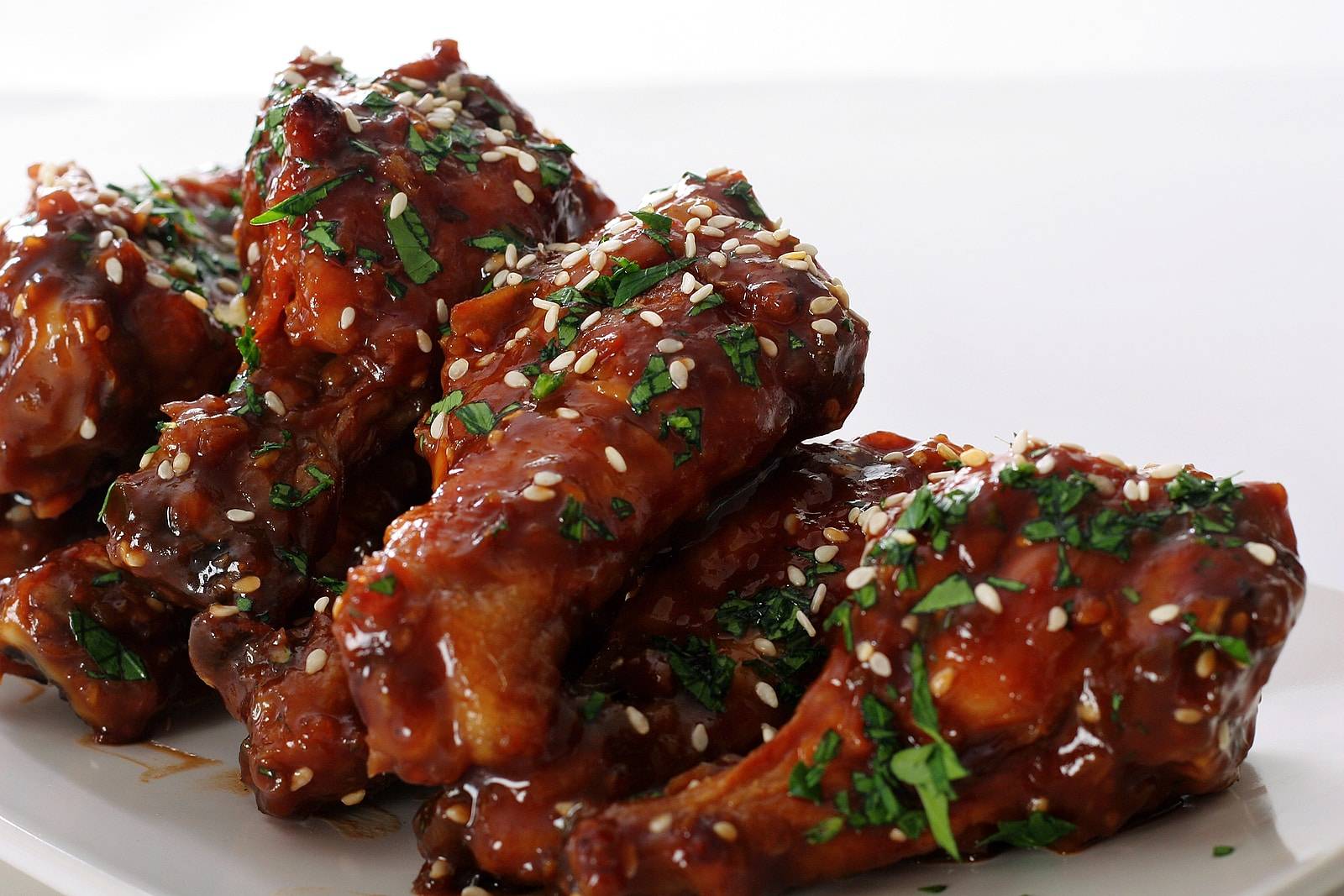 Scary Upcoming Food Shortage List 2022
Food Shortages List 2022
There is a meat shortage (poultry and beef) in the U.S. and a lack of workers in the manufacturing plants is just one issue. According to the Food Business News, the shortage will continue because beef plants are labor-intensive, and there are not enough workers to keep up with demand.
The high transportation costs of packaging materials may impact the grocery prices on the shelves. Beef, poultry, and other meat options have gotten significantly more expensive, and retailers have responded by stocking less on the shelves.
Furthermore, there are concerns about the interruptions of commercial egg production. The increased expenses on feed and labor have also contributed to the shortage. To deal with the challenge, producers have stopped shipping in some states and reduced the availability of supermarkets' eggs.
Vegans Food Shortages
There is also bad news for the vegans – sorry to burst the bubble. Research by JPG resources suggests that the shortage will continue for products like almonds, tofu, and soy-based cheeses. Another big issue, along with all other supply chain issues, is historic droughts in southwest America. These historical droughts affect many food-producing industries, but they have affected the Almond industry immensely.
Consumers can also expect to see shortages of vegetables and fruits. This issue is not limited to frozen produce and fruits but fresh ones as well. As supply chains slow down and shipping costs increase, distributors are less willing to change the fresh produce perishing before arrival.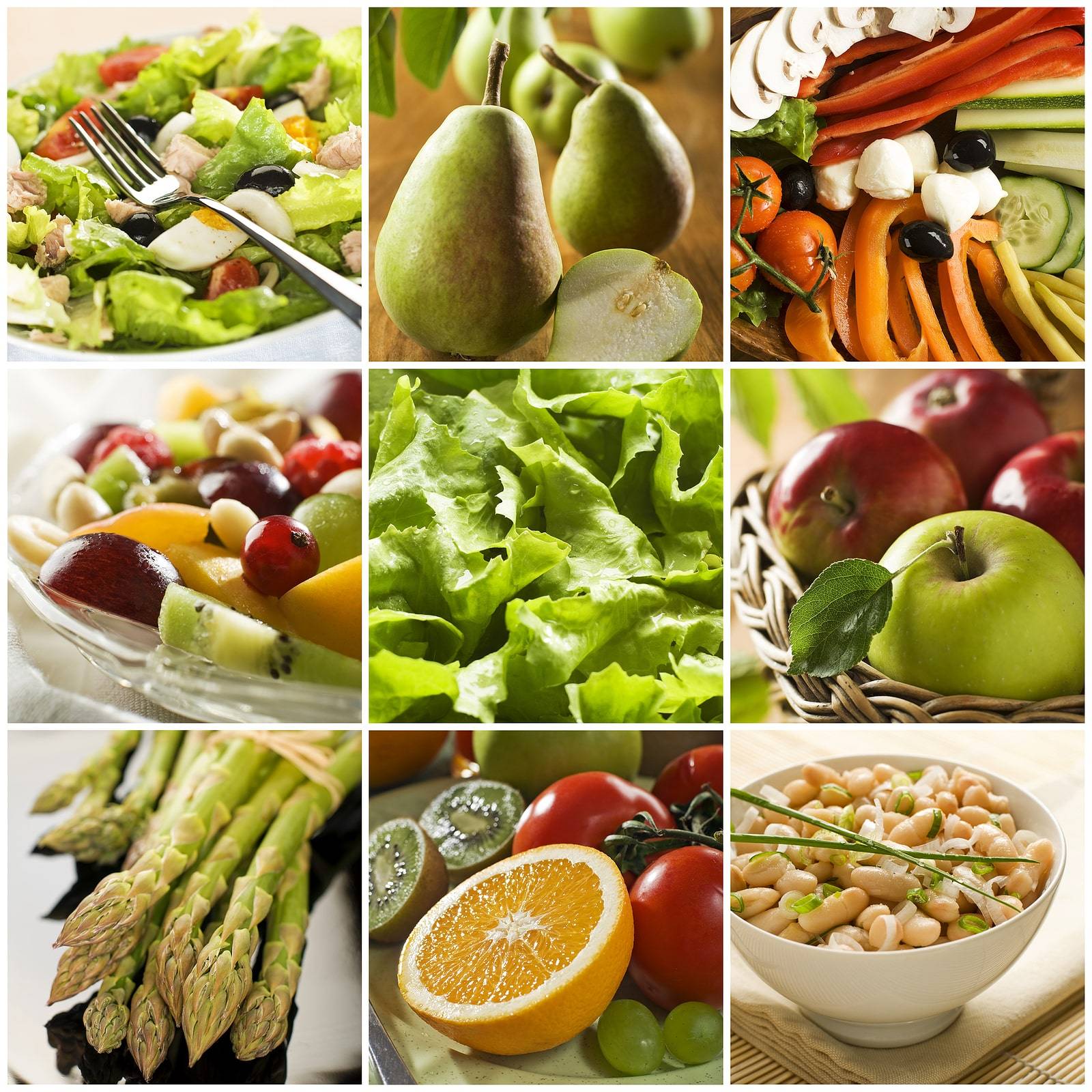 Scary Upcoming Food Shortage List 2022
Upcoming Food Shortage List 2022
Today, Americans have used their money to set up offices at home. As the pandemic restricted restaurant dining, more and more people learned to cook for themselves and their families. As ordering groceries online to be delivered at the doorstep became more popular, the increased demand has led to a clogged transport system.
So, what exactly is in short supply? Anything that is manufactured is in short supply. The pandemic made the supply chain volatile, and the cost of ingredients increased. Some companies kept clean, well-stocked inventories but others did not. The result was unexpected chokepoints in the supply chain that has stifled manufacturing.
Why is Cream Cheese in Short Supply?
There was a cyber-attack against the largest cheese supplier in the U.S. in October of 2021. Most holidaymakers panicked because cheese is an ingredient in many products and meals. The scare drove the prices to historic highs, but that is not the only issue with cream cheese.
Many people are now consuming more cream cheese than ever, and the additional demand has led to water issues. Consumer advocates point to a dispute over a dwindling water supply in Lowville, N.Y., home to a Kraft Heinz cream-cheese plant. Water supplies are at the root of many conflicts between citizens, towns, agriculture producers, and food manufacturers.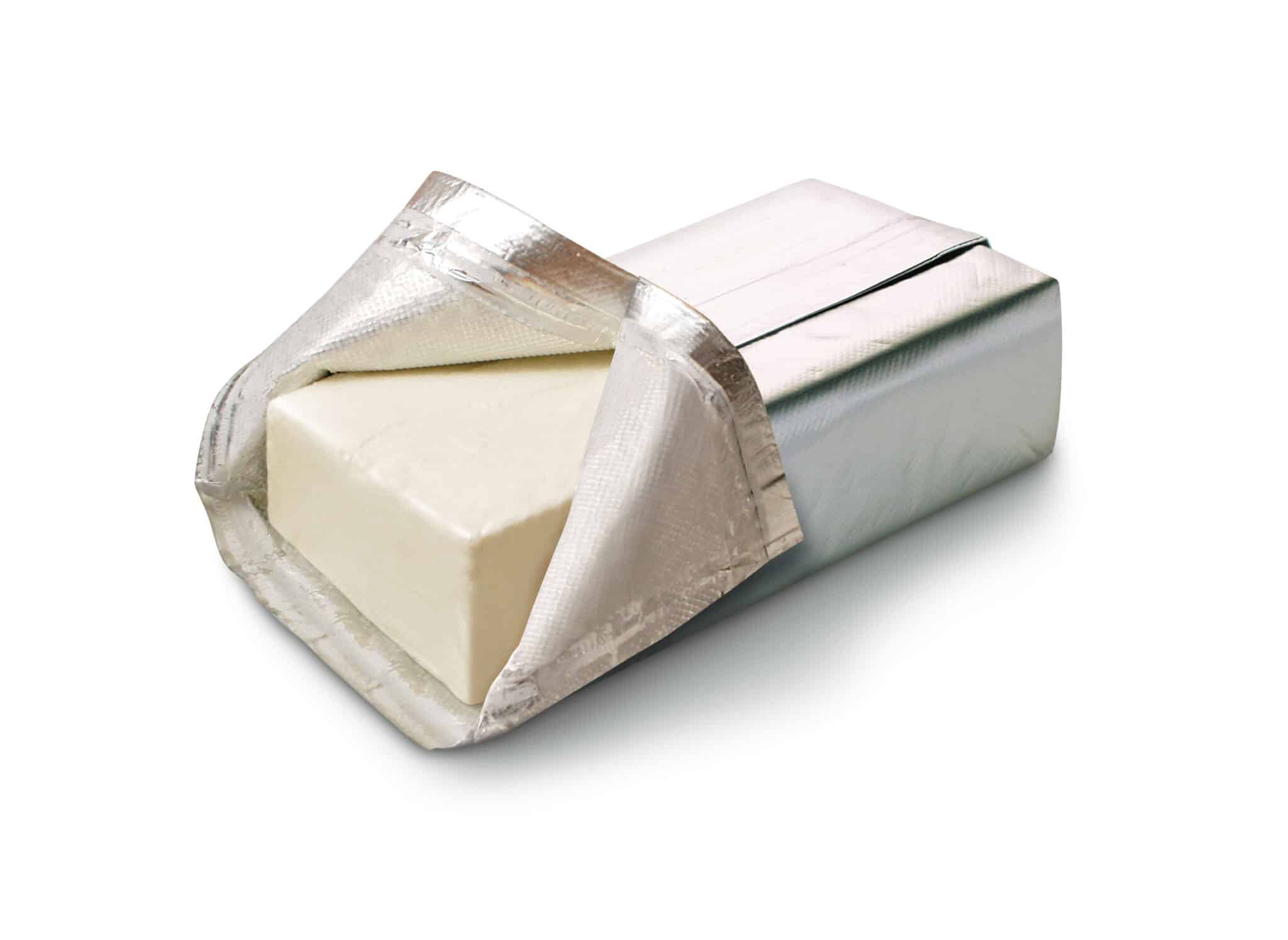 Scary Upcoming Food Shortage List 2022
Why is everyone stocking up on food 2022?
According to experts, we are not yet out of the woods in matters of food shortage. In the last few months, food shortage has been a more severe threat in the U.S. than ever before. With the continued Russia-Ukraine conflict, many food industry experts believe the worst is yet to happen.
The panic buying has already begun in the U.S. and will likely become a worldwide issue. Everyone seems to be doing their best to prepare for shortages in supplies worldwide. The supply chain could become more compromised, and the U.S. imports about 15% of its foods from other countries. Also, if fertilizer becomes unavailable, there could be a crisis in food production.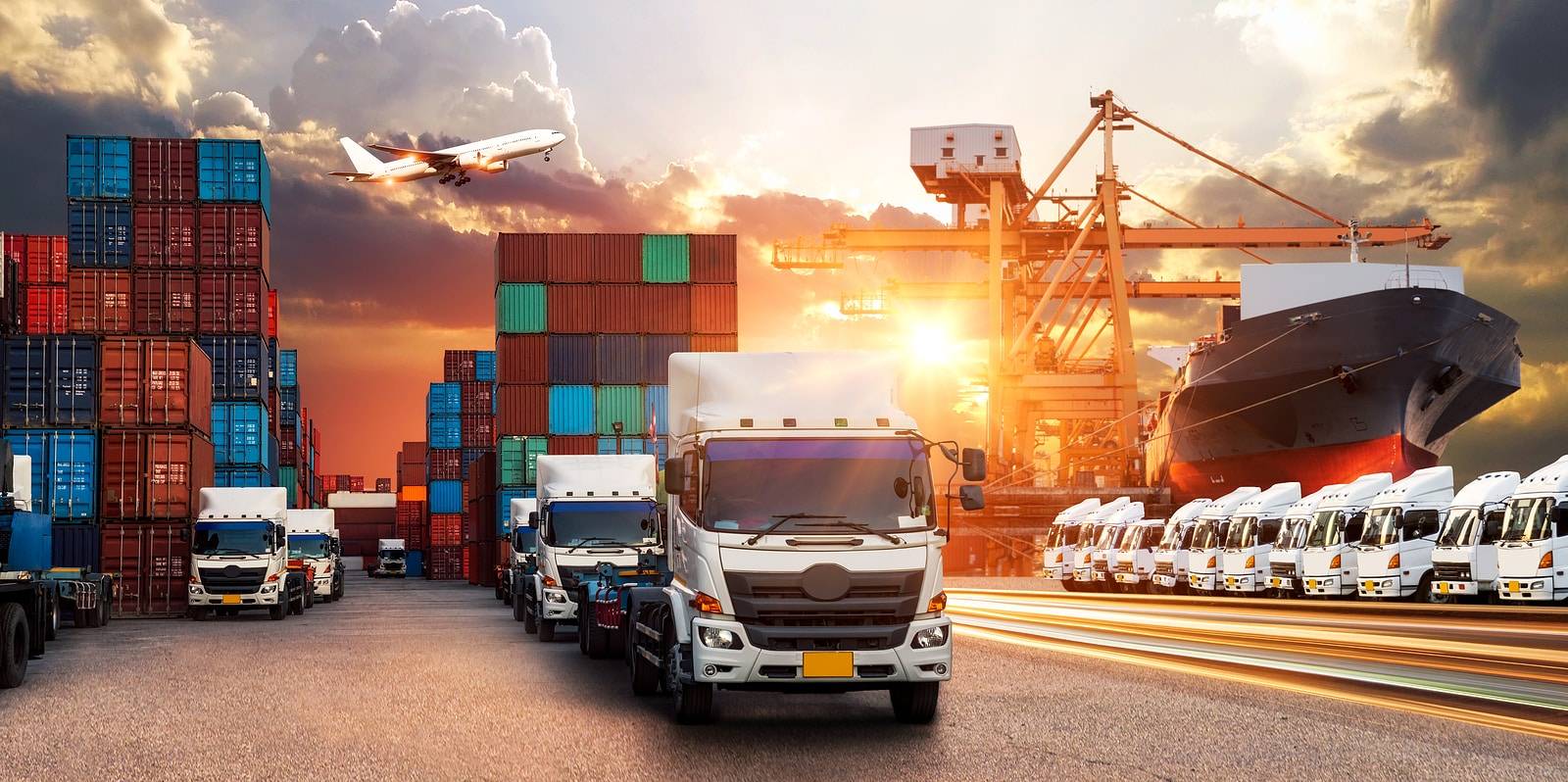 Scary Upcoming Food Shortage List 2022
So, what shortages are coming?
The grocery food shortage seems to be unavoidable at this point. Recently, President Biden implemented sanctions that could lead to a shortage of wheat. Add any item requiring wheat or grain to the already overburdened food shortage list for 2022.
If you've been on the lookout, you must have noted supermarkets' half-stocked and empty shelves. Look at meat products, cereals, and bottled drinks if you have not noticed. Other food shortages that have caught shoppers by surprise are canned products. This shortage is primarily due to the increasing costs of canning materials and people panic buying.
How to prepare for food shortages
According to the experts, everyone could be facing severe food shortages in many items. Here are some tips for emergency food shopping for those looking to be as prepared as possible.
Buy bulk staples
Some of the food items you can buy in large quantities include soft white wheat, buckwheat, red wheat, and millet. Other soft grains that can survive for months are rye, millet, quinoa, and grits. Be sure to store these items in airtight containers and in cool, dry places to preserve them for as long as possible.
Buy commercially prepared air-dried foods
In addition to the above staples, you can go for air-dried or commercially-prepared foods. A good selection would be rice mixes, dried fruits, nuts, and ready-to-eat cereals. Make sure to read the labels and look for the most nutritious ingredients. Also, choose foods your family will enjoy eating because they won't eat them if they don't like something.
Stock canned meat and vegetables
Canned tuna and salmon are excellent sources of protein. And they can also last well past their best before dates. The same is true for canned vegetables. Opt for the low sodium varieties of vegetables as salt can always be added during preparation if needed. Check the best before dates on everything to allow for the most extended storage period possible.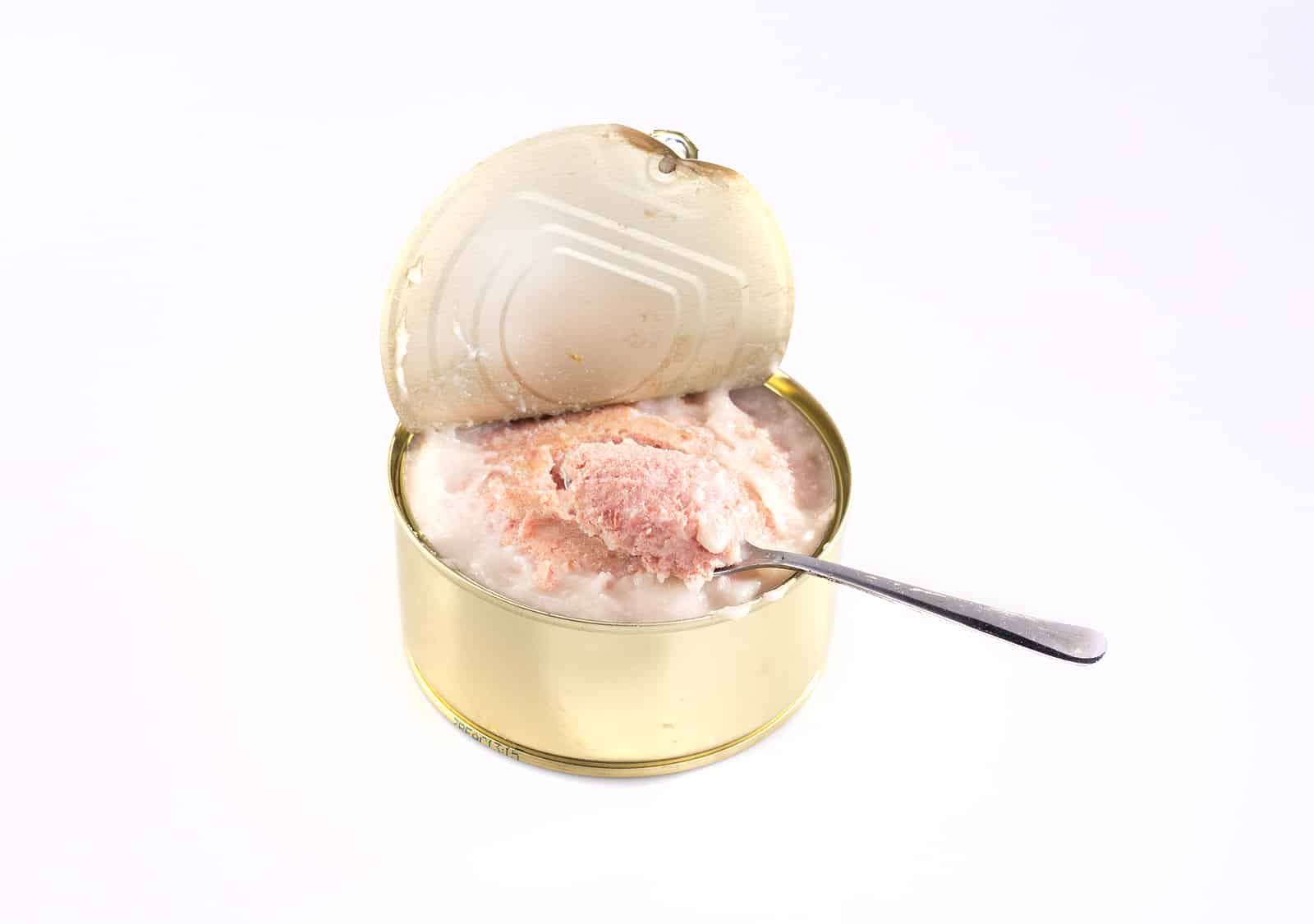 Scary Upcoming Food Shortage List 2022
Dry Pasta
Easily one of the most versatile pantry items that very few people will not eat. If well preserved, you can prepare and eat dry pasta one year past the printed date. Store dry pasta in airtight containers and include at least a few jars of favored pasta sauces for quick, easy, and affordable meals.
Canned Soups and Stews
Although prices have increased on these products over the past few years, they are still an excellent option for emergency pantries. Again, look at the ingredients, nutrition information, and best before dates to choose the best options for you and your family. Canned soups and stews are excellent options for meals that require little effort.
Scary upcoming food shortages can be manageable if you are prepared. Investing in a freezer, a food vacuum sealer, or a dehydrator would likely pay off in the long run as they will all help store fresh foods for much longer time frames.
Read more – Food Shortages in 2022 Surprising Ways to Prepare Now