Plan a destination wedding in Los Cabos. Everyone will be smiling in your photographs if you plan your wedding at Hacienda Encantada Resort & Residences.
This top Los Cabos wedding resort has everything you need to make your wedding day easy to plan and even easier to enjoy.
Combine the ideal location of this perfect resort for couples with access to experienced wedding planners, and throw in the ability to have everything in one place, and you're sure to be smiling.
Destination Wedding in Los Cabos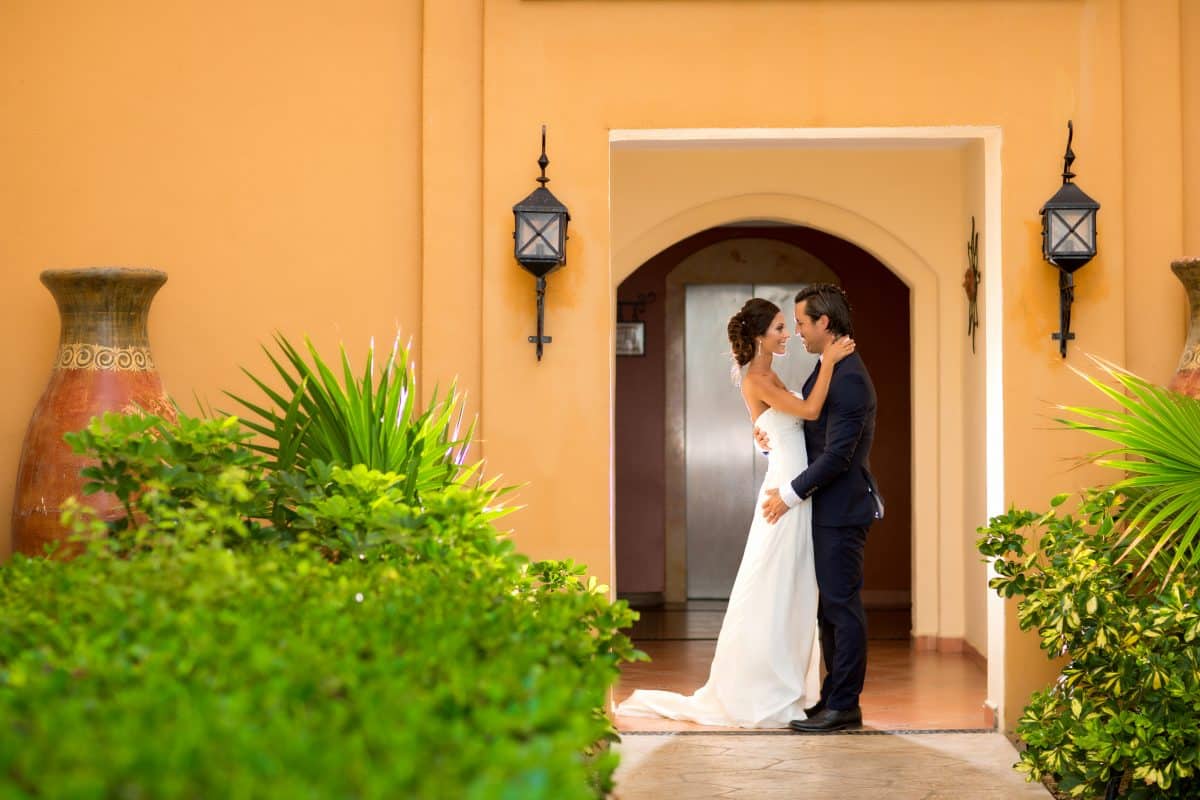 Destination Wedding in Los Cabos
This all-inclusive luxury resort makes it easy to choose for your destination wedding. It's close to the San Jose Del Cabo International Airport, making travel simple for you and your guests. Its location is stunning, overlooking the Cabo San Lucas Bay.
The Sea of Cortez and the spectacular rock formations of Land's End can be the backdrop for your ceremony, photos and more. Destination wedding in Los Cabos are well known for their fantastic photo backgrounds.
Packages can be customized to allow you to determine the number of guests, dinner options, ceremony location, cakes, flowers, and special treatment for the bride and groom. The bride can even choose to have her hair and makeup done on-site.
There are multiple locations to hold a destination wedding in Los Cabos, including being barefoot in the sand on the spectacular beach, to being in an open-air terrace, to standing under the pergola at the pool.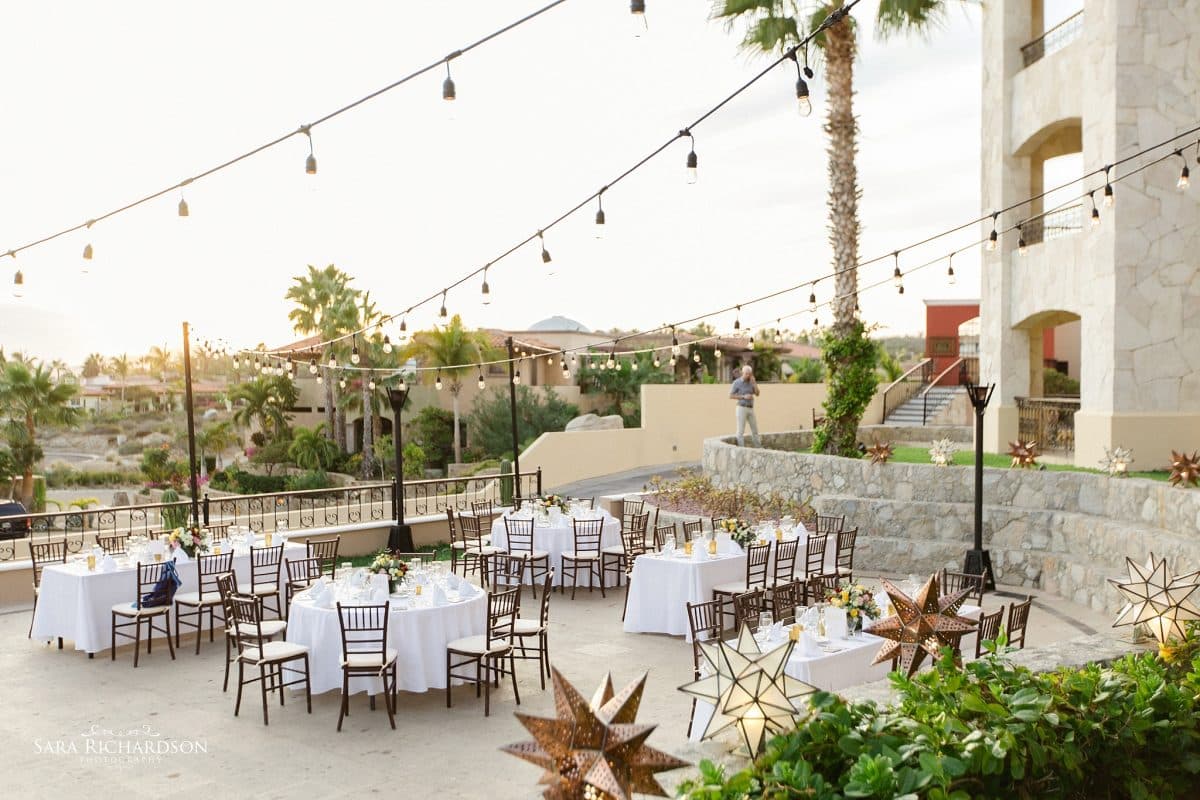 Destination Wedding in Los Cabos
You can add massage packages, breakfast in bed options, and so much more to build the ideal wedding and honeymoon package.
Your guests will also appreciate the resort's many amenities. Before and after the wedding day, they can take advantage of the pools, the beach, the many activities, and the on-site restaurants and bars.
They can choose treatment at the holistic spa, or play tennis or basketball.
They can also plan trips to Cabo San Lucas, and access the Encantada's sister resort on the Marina Golden Zone, or use the concierge service to book exciting excursions to snorkel or zip-line.
The championship golf course Cabo Del Sol is located next to the resort for those who want to hit the links.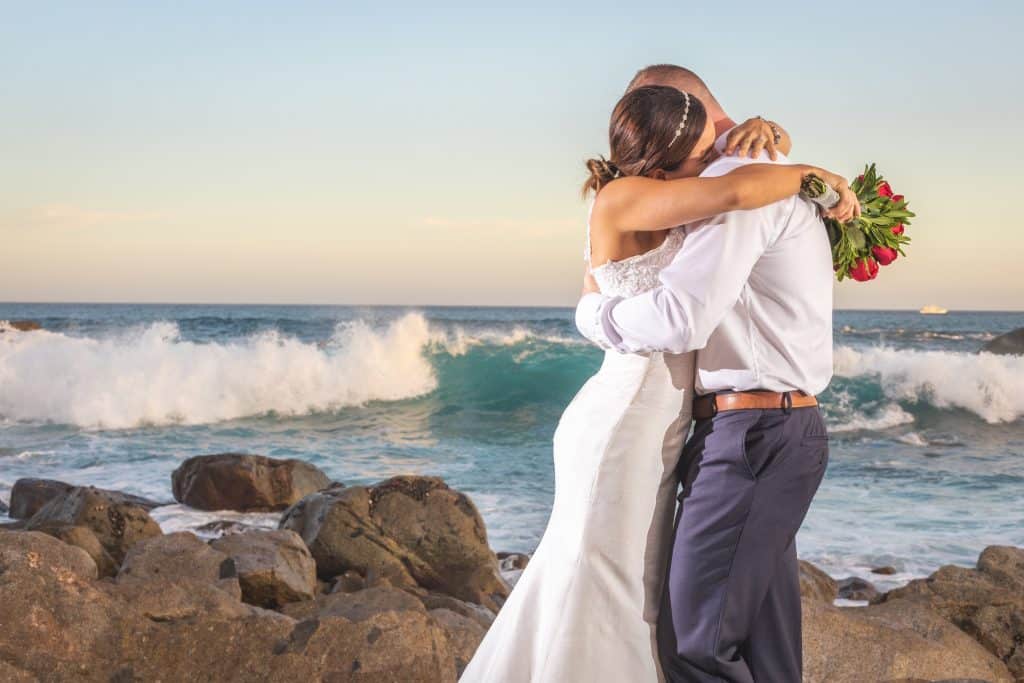 The bride and groom can plan those outings too!
Everyone will benefit from stress-free planning, as a wedding planner handles your to-do list; all of the packages include a professional wedding planner. There are even packages for couples looking to renew their wedding vows in this Los Cabos romantic resort.
Plan a group photograph overlooking Land's End, or a sunset ceremony overlooking the Sea of Cortes. The options are endless at this destination wedding in Los Cabos.
Book your date now, as Hacienda Encantada will perform only one marriage per day, to ensure your special day is all about you.
When it's all over, the new couple will have all those smiling faces to remember, as they look back and reminisce about their luxury Cabo San Lucas destination wedding in Los Cabos and honeymoon.
Read more – Hacienda Encantada Earns More Accolades