So, who has the best private Charters in Saint Martin / Sint Maarten? Known as the ultimate yachting experience, Pyratz Gourmet Sailing has a fleet of 3 luxury yachts that combine all the luxury, discovery, and gastronomy at sea. This is your time, and with Pyratz, you get the best of times that will create lasting memories.
Discover Saint Martin / Sint Maarten, Anguilla, or St Barths with one of our charters.
Why Take a Luxury Private Charter?
We will take you to the best parts of our islands while enjoying fine dining yachts and craft cocktails from their open stocked bar.
Whether you decide on a private Yacht charter or choose a shared one in an intimate group of 8; our professional and flexible crew will make your day special and unique on board. Tuesdays only, our Shared Boat Charter begins at 8:15 a.m. and ends at 5:15 p.m.
Take a relaxing day sail in paradise with us. We welcome only 8 passengers aboard our spacious and comfortable catamaran.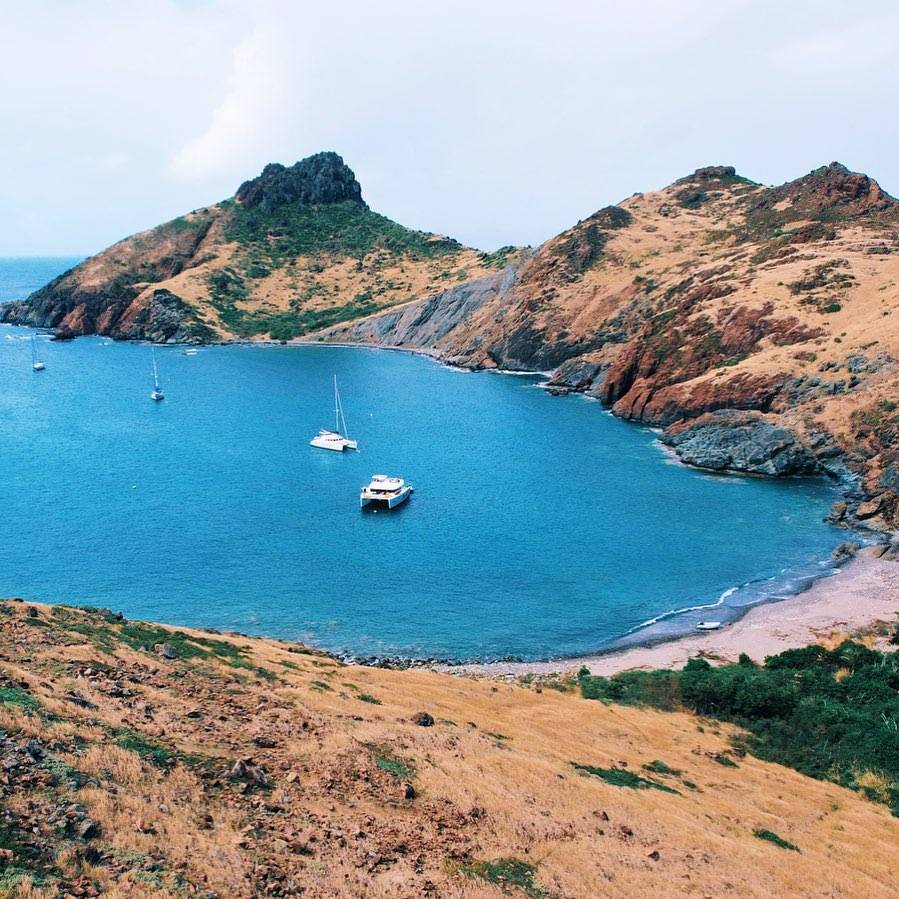 Our charters around St Maarten, Anguilla, or St Barth allow you to experience authentic food. Pyratz is filled with passion for gastronomy, so your dining experience will be one to remember, whether you choose our staple dish of lobster on the grill – cooked right in front of you – or one of our other options.
The menus on our trips vary, from four-course gourmet meals to platters of French pastries, cheese and deli, and sushi. Besides working with local fishermen and the best fresh produce on the island, we also offer tasty vegan and gluten-free options. Check out our menu below. This is gourmet yachting at its best.
Best Private Charters in Saint Martin / Sint Maarten
In addition to our homemade tasting menu, we offer a 4-course gourmet lunch you will always remember. Your taste buds will beg you to return! We do offer gluten-free options and other requests. We aim to please and make your excursion the best for Pyratz guests.
So What is on the Menu and for Drinks?
Some of our specialties are preparing Caribbean Gin & Tonic cocktails for Pyratz guests and more. Enjoy the best drinks onboard with our one-of-a-kind and Premium Open Bar. Our staff will pair your lunch with top French wines and prepare craft cocktails.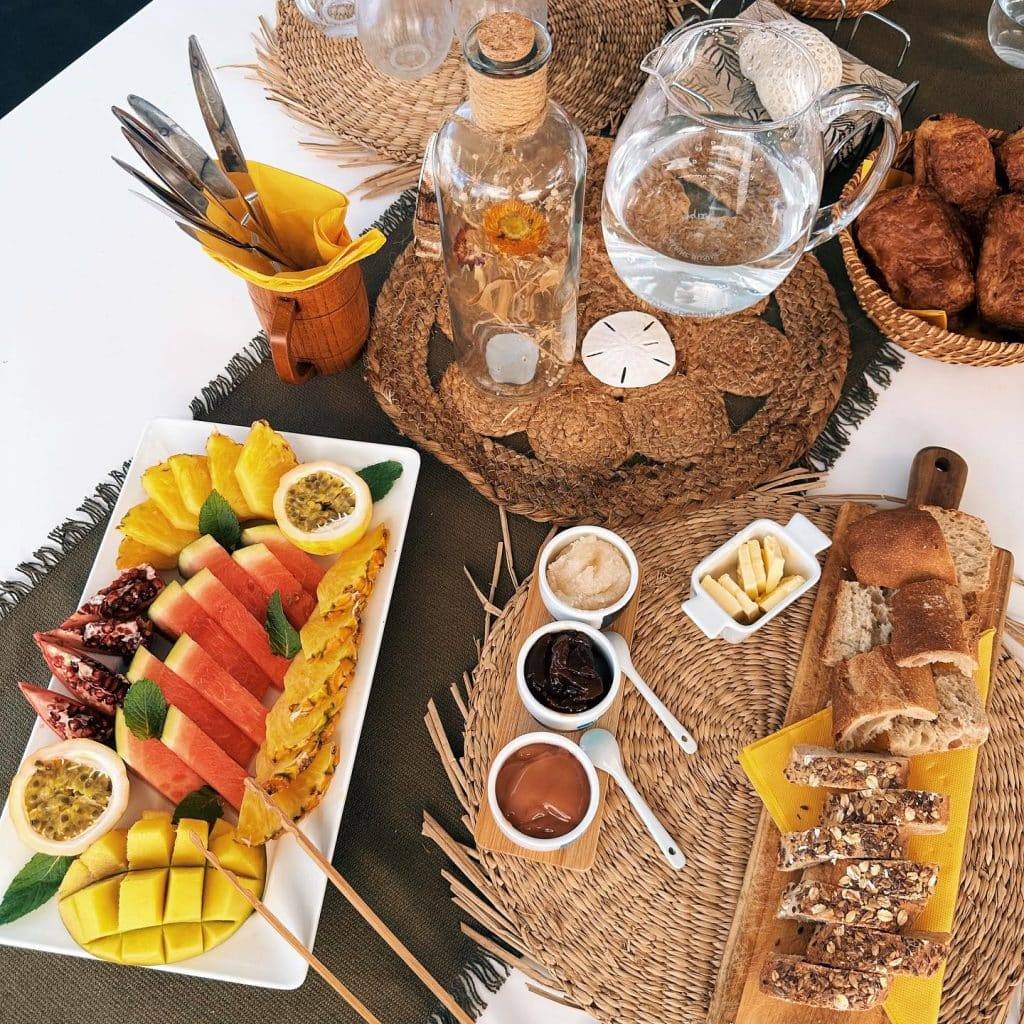 Activities of the PYRATZ
Our talented crew will show you the finest choice spots for snorkeling and much more. These special times are always fun in the sun and, of course, in paradise.
Waht is PYRATZ GREEN ?
Mother Nature is our favorite! We hoped you could explore the vast beauty there to enjoy and have the adventure of a lifetime. Discover our eco-friendly protocols and meet our local partners to experience the ultimate yachting experience.
What is Included?
Captain & Hostess
Fuel
Continental Breakfast
4-course Gourmet Lunch
Open Bar with Craft Cocktails and more
Water Activities (paddle, kayak, floating-mat & noodles)
Reef Safe Sunbum Sunscreen
Bluetooth Sound System
Do You Want More?
Champagne – $100
Aged Rum Prestige Collection – $30/guest
Seabob – $550
Drone & Go Pro Package – Special request only
Do you have a particular specific request? Just tell us what it is, and we will do our best to arrange it!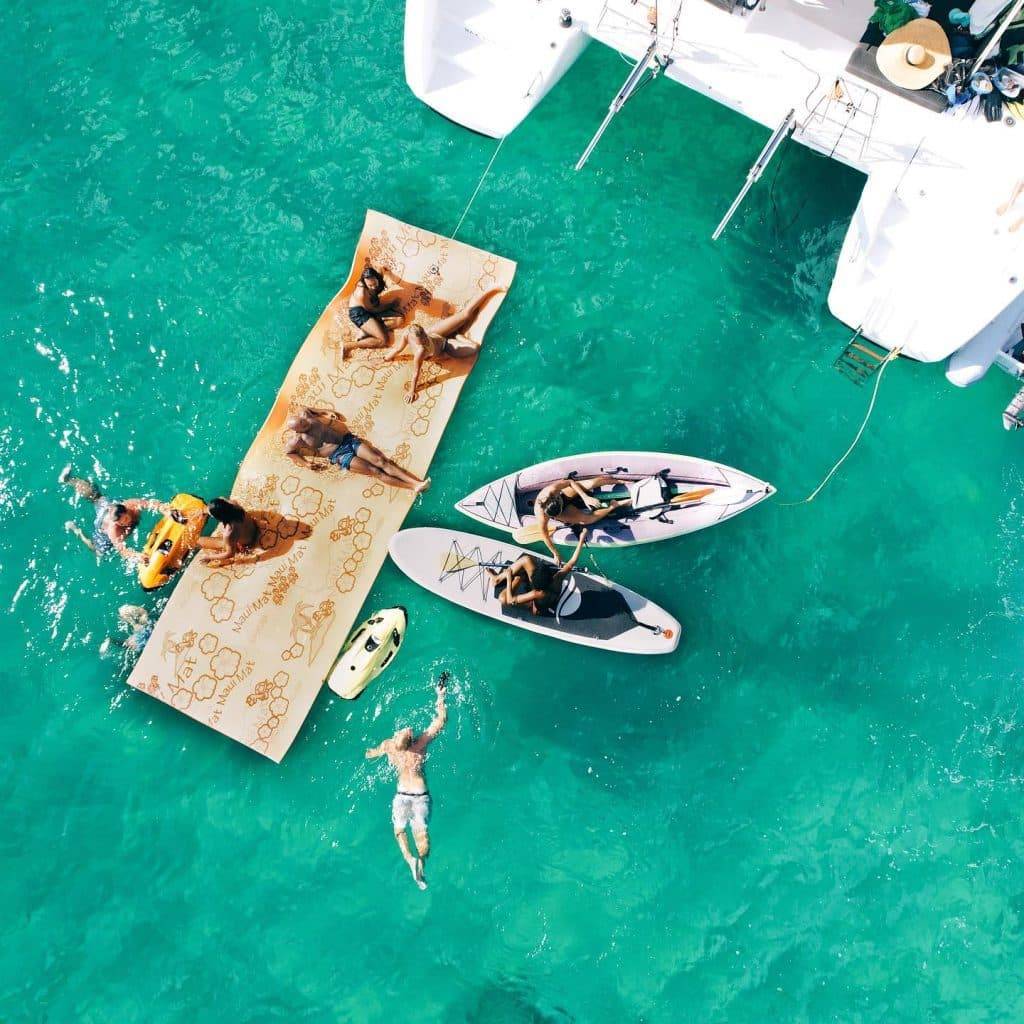 What do I Need to Bring?
Exclusions
Where & When Do We Meet?
The meeting is at 8 am at our dock:
Airport Road, Simpson Bay
Sint Maarten, Dutch West Indies
This is your time to enjoy the best Best Private Charters in Saint Martin/Sint Maarten. Why not? You work hard and deserve it.
Read more – Best Dining In Aruba Bogarts for Fine Cuisine