Table of Contents
Being a resident of the great state of Michigan, we've all heard of Sleeping Bear Dunes. You've seen a picture or a post of a picture on social media of someone swooping through powdery sand as they go down a gargantuan bowl at Highlands or using their feet to stomp up a steep rise.
Most of us are fairly familiar with the top points of interest in Minnesota. But some of the more hidden corners of our state have a lot to offer. I'm here to give you a rundown of five of the best fun places to go in Michigan.
1. Traverse City
Traverse City, Michigan, is home to some of the most unique and fun places to visit. The Sleeping Bear Dunes National Lakeshore offers stunning coastal views, stunning sand dunes, and a variety of outdoor activities such as hiking, biking, canoeing, kayaking, and more.
Grand Traverse Bay provides many recreational activities, including sailing, windsurfing, parasailing, and swimming. Downtown Traverse City offers plenty of family-friendly activities with its award-winning restaurants, hip bars, craft breweries, and shopping boutiques.
2. Picturesque Camping Spots
Some of the most picturesque camping spots are found along the inshore lakes and rivers of the lower peninsula. The sandy beaches are perfect for swimming, kayaking, and fishing.
The North especially has many tiny towns with campgrounds that provide access to nature trails and some of the most spectacular views of sunsets.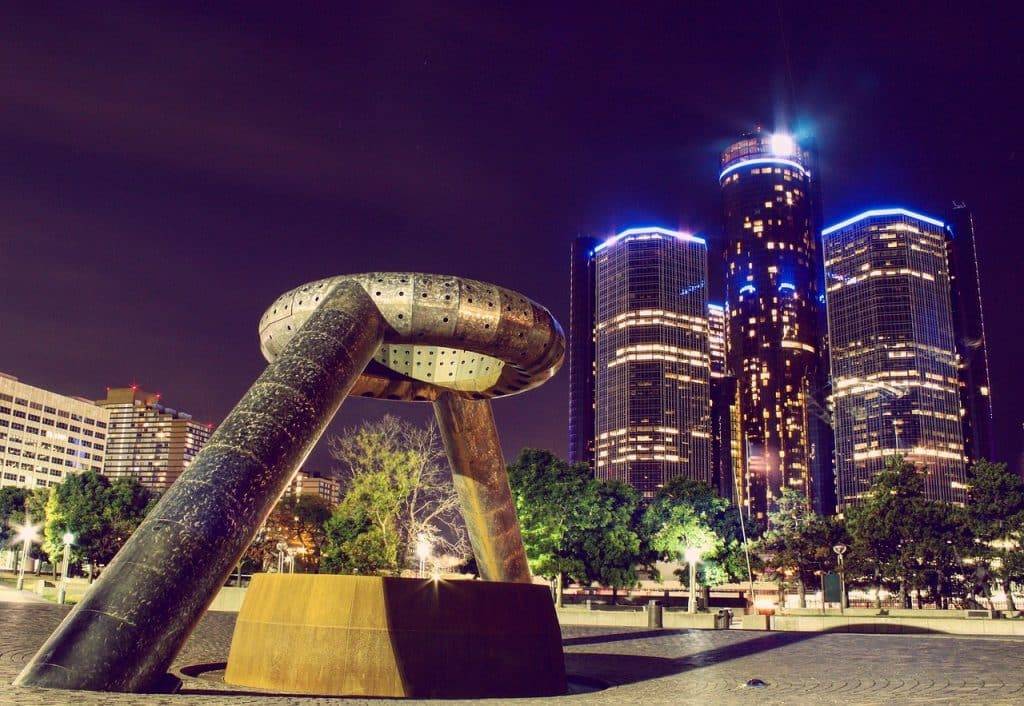 3. Detroit
A great first stop is the Detroit Institute of Arts, where the masterworks of world-renowned artists can be found. No matter what you enjoy, you are sure to find something special at the Detroit Zoo, boasting over 2,000 animals ranging from tigers to polar bears and much in between.
Those looking for history and culture can visit the Detroit Historical Museum and explore the many stories of Detroit's past. A trip to the Great Lakes would be incomplete without a visit to the Henry Ford Museum, where you can explore the history of automobiles and even take a ride on an iconic green locomotive.
4. Luna's Wolf Ranch
Luna's Wolf Ranch offers adventurers of all ages a unique wildlife experience in Michigan. The ranch is located in a rural area near Muskegon and boasts over 40 acres of trails and activities for everyone. Visitors can experience the wolf sanctuary firsthand, taking hikes and interacting with the animals.
Those with an outdoor spirit can explore the Ranch on horseback rides and forest walks. For a truly rewarding experience, visitors can even participate in one of the ranch's animal care programs.
5. Michigan's Upper Peninsula
The Michigan Upper Peninsula offers so many things to do and explore. From the scenic Upper Falls Park in Houghton to the pristine beaches of the Great Lakes, the possibilities are endless. For those who love the outdoors, there are vast stretches of forest, rivers, lakes, and streams to fish, hike, camp, and ski.
Michigan offers a variety of fun places to go during your travels. You might want to check more about escape rooms located throughout the state. These interactive adventures are designed to challenge your problem-solving skills by immersing you in a thrilling plot. They involve solving puzzles, finding clues, and working together as a team.
Explore These Places To Go In Michigan
There is plenty of fun places to go in Michigan. From urban cities like Detroit to the natural wonders of the Upper Peninsula, the Great Lakes State has something for everyone. Go explore the beauty of Michigan and find your favorite places to visit!
Bookmark our site now and come back for more insights and valuable information!