Top 5 Summer Restaurants in the US When finding the perfect place to go this summer, you're not alone. Whether you're looking for a fun place to eat at the beach or want a good meal in a quiet area, there are plenty of great options across the country.
According to many reviews, plenty of restaurants are out there to fit every taste and budget. Read on to discover what we consider to be the top 5 summer restaurants in the US.
Top 5 Summer Restaurants in the US
Roberta's pizza Restaurant in Brooklyn
Roberta's Pizza is a New American pizzeria that serves Pizza made with ingredients from their rooftop garden. They also have operations in Los Angeles and Singapore that are becoming increasingly popular.
The menu features classic and seasonal Italian dishes. In addition, they also offer a variety of vegetarian items. Aside from Pizza, they also serve smoked ribs with honey vinegar. The outdoor dining area is an excellent place to get together with friends.
There are picnic tables and a bar. The garden is illuminated with string lighting. It's also possible to cover up the patio in inclement weather.
Roberta's offers a variety of wood-fired Neapolitan pizzas. Their pizzas are charred to perfection. Those with a spicy preference should consider ordering the Famous Original, which has chili flakes and Caciocavallo.
You can get a traditional Margherita or try one of the eight pre-designed varieties that helped this establishment reach a spot among the top 5 Summer restaurants in the US.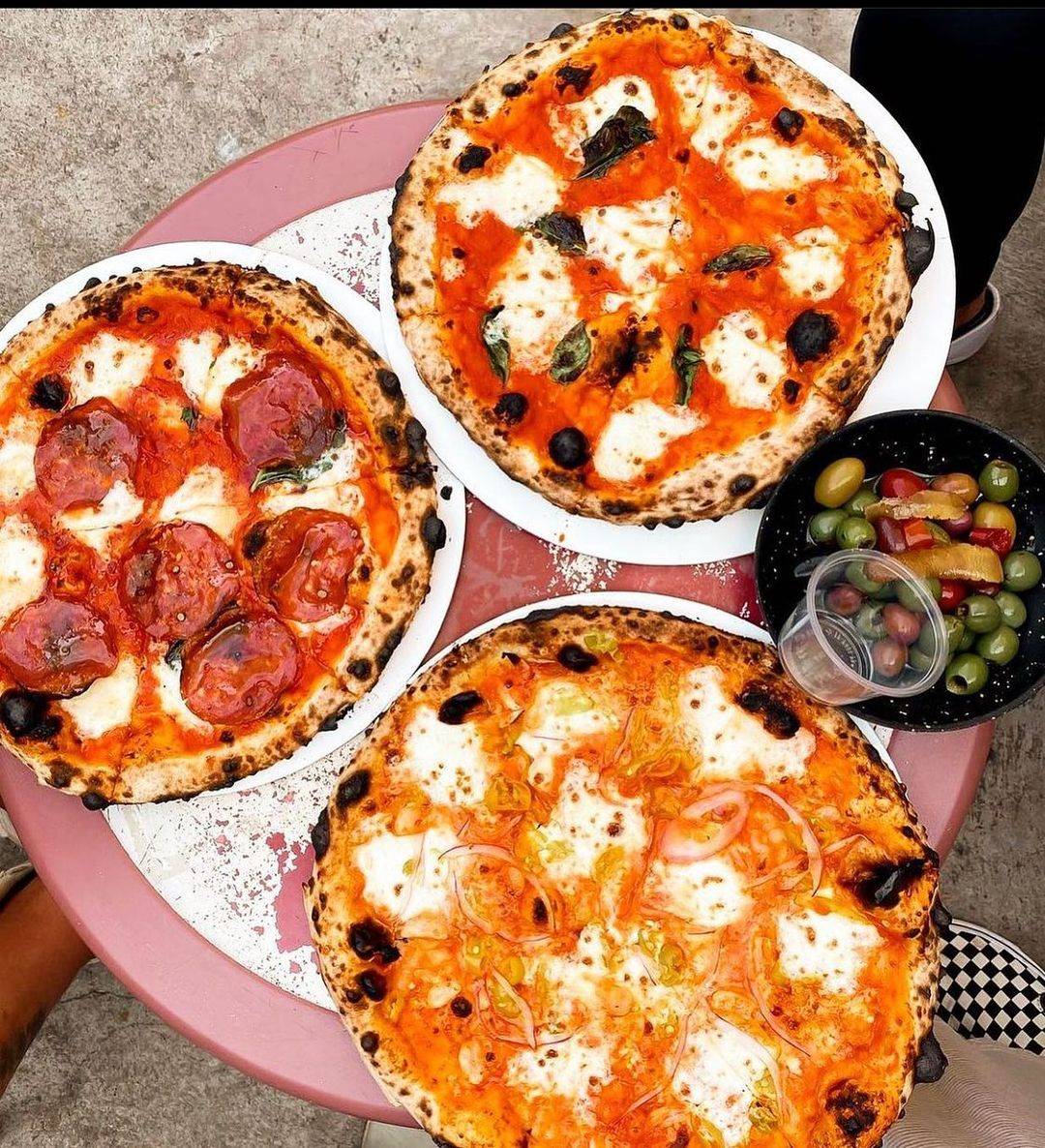 Image credit: https://www.instagram.com/robertaspizza/
Piccolo Sogno
Piccolo Sogno is a classic Italian restaurant located in Chicago's River West neighborhood. This Italian restaurant is known for its rustic fare and stellar service, two of the main reasons it made the list of the top 5 Summer restaurants in the US.
The patio boasts a unique European-like atmosphere, complete with ivy-covered party space. Piccolo Sogno has a well-thought-out menu that will appeal to fans of Italian food.
It is an excellent place for couples looking for a romantic destination d is also a family-friendly restaurant. In addition to serving authentic regional Italian cuisine, Piccolo Sogno has a wide selection of Italian winemaking it in the top 5 Summer restaurants in the US.
If you aren't in the mood for dining, you can order a meal to go. Piccolo Sogno is great if you want a quick and casual lunch or a nice dinner with friends. You can expect a solid meal for a reasonable price. As for the restaurant's wine list, you'll find 400+ selections, and many of the bottles come from Italy. There is plenty of reasons why Piccolo Sogno is known as the "little dream" in the Chicago area and also one of the top 5 Summer restaurants in the US
Owner Ciro Longobardo has a love affair with Italy, and he uses his extensive knowledge of the country's cuisine and wines to craft a menu that's as good as it gets. The wine list is impressive, and you can even take a bottle home to enjoy. While Piccolo Sogno is a great spot to grab a drink after work, it can be a bit loud inside during the colder months.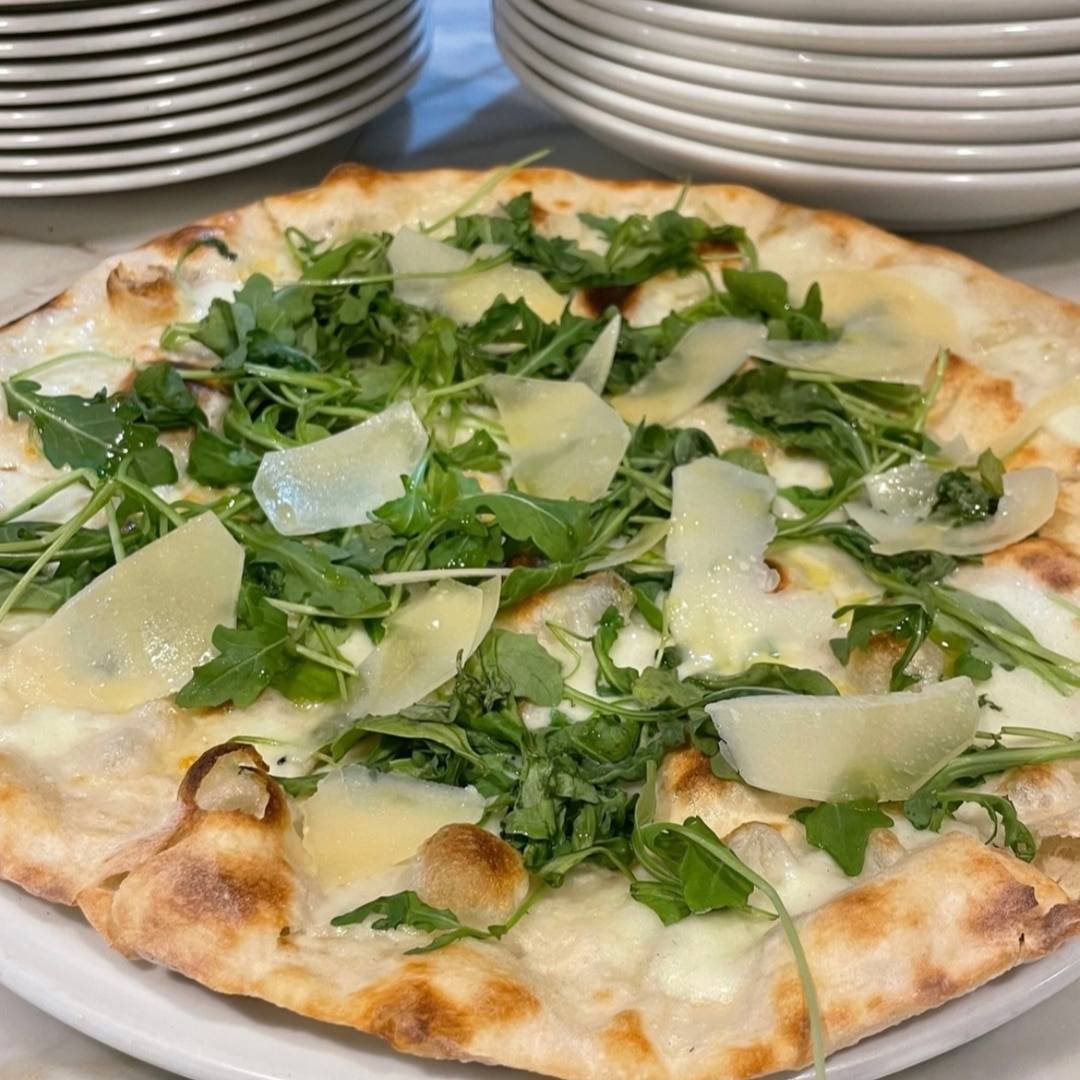 Image credit: https://www.facebook.com/piccolosogno/
Hardware Restaurant
A newcomer to the Oak Brook scene, Farmers Hardware is different from your average fast food joint. Originally a bike store, the company expanded in the summer of 2017 to the former garden shop on Maple Avenue.
The premise was simple: take a good old-fashioned garden store and elevate it a notch. Having done so, they decided to open a full-fledged restaurant in the process. The unique atmosphere and great food have landed this eatery on the list of top 5 Summer restaurants in the US.
Many brick-and-mortar retailers launched restaurants a la Whole Foods and Fresh Market a few years back. While these places were initially viewed as odd, they've since figured out how to blend the best of both worlds.
Earlier this month, the company reported its first-quarter earnings. Among its other accouterments, it also launched the RH Rooftop, a restaurant on the top floor of its 90,000-square-foot Knox Street retail space. The menu is an all-day, all-night affair of upscale American fare.
As for the name, the name is a nod to the history of the building. The company also announced opening a new destination in Travelers Rest, South Carolina.
Topsoil Kitchen and Market, led by former Chef de Cuisine at Manhattan's swanky Meat Market, Adam Cooke, will take the concept of locally- sourced, farmer-approved foods to the next level. With so many fantastic options, it is no wonder why this company finds itself on the list of the top 5 Summer restaurants in the US.
Balthazar Restaurant & Bakery
Balthazar is a French brasserie in New York City that has been a fixture on the SoHo dining scene for nearly two decades. It is consistently ranked as one of the top 5 Summer restaurants in the US. The restaurant offers a mix of casual French fare and a stylish ambiance.
Balthazar Restaurant & Bakery attracts diners from all walks of life with a menu filled with classics. In addition to its classic dishes, the restaurant serves a wide variety of seafood. It also features traditional French fare, such as steak frites.
Among the signature dishes is the onion soup, a dish that has become a staple at the restaurant. On the weekends, the restaurant has a top-rated brunch service. This menu includes a range of dishes, including a ratatouille omelet, chicken liver mousse, and caramelized banana tartine.
During the week, the restaurant offers a lunch and dinner menu. Guests can also order from a bakery. There's a buzzing atmosphere and frenetic energy in the dining room. While the restaurant's ambiance is very relaxed, the crowd can be overwhelming for someone who prefers to be away from large groups. However, the restaurant is worth a visit for one night of French onion soup as it is one of the top 5 Summer restaurants in the US.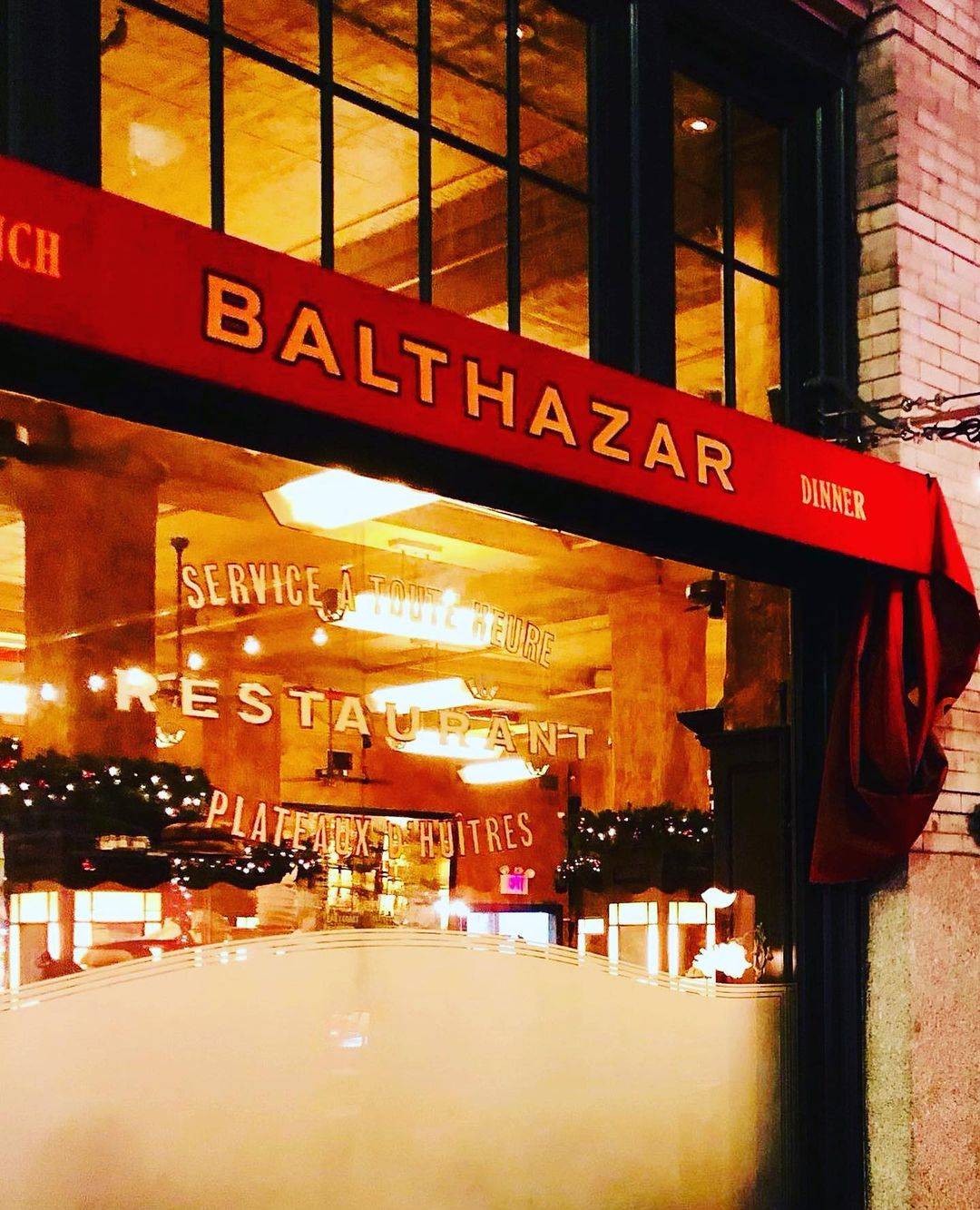 Image credit: https://www.instagram.com/p/CmubAxiPOB7/
LoLo's Seafood Shack
The top 5 Summer restaurants in the US also include this unique offering. When it comes to Caribbean food, Harlem has a lot to offer. From seafood boils to dirty rice, this little-known neighborhood restaurant has plenty to please the palate. The LoLo's Seafood Shack is an impressive entry on the list of top 5 Summer restaurants in the US.
LoLo's Seafood Shackt, the aptly named restaurant boasts tasty seafood boils, a variety of vegetable sides, and friendly service. They even have an outdoor seating area. If you're looking for a hefty burger, you'll be impressed by the half-pounder, a beefy concoction made with Pat LaFrieda beef.
The menu also boasts a couple of veggie-friendly creations, like the tropical grilled corn and the seared cauliflower. While you're at it, try the smoky jerk sauce on the jerk chicken. Other fun foods include yuca fries and jerk ribs.
Whether you're in the mood for a quick lunch or a filling dinner, there's plenty to choose from. In addition to its lauded beers, the Dominican Beer Bar has an extensive menu of drinks with a solid selection of beer, cocktails, and wines. You can even have the restaurant's signature boozy brownies, a classic favorite that helps it stand out on the list of top 5 Summer restaurants in the US.

Image credit: https://www.facebook.com/lolosseafoodshack
Santo Parque
Santo Parque is the second restaurant from the Yamasaki family.
It opened in 2021, is located across from McCarren Park, and is an honorable mention on the list of the top 5 Summer restaurants in the US. This fun, the laid-back eatery has a welcoming atmosphere and a classic New Mexican menu.
The restaurant is open Tuesday through Saturday from 5 pm to 10 pm. They also offer takeout and delivery. Santo Parque is a good option if you're looking for a place to bring your date. They offer a variety of cocktails and a selection of mezcals.
They also have a rotating lineup of comedians who entertain guests while they sip their favorite beverages. Their food is also quite good. One of their standout dishes is the Spanish octopus with malagueta pepper vinegar. It's served with plump yuca fries and has a mildly spicy flavor. A side of guava jam accompanies the dish. For dessert, try the caramel popcorn sundae.
Or, if you want to splurge, you can indulge in the Girl From Ipanema. Both desserts feature fresh lime juice and grapefruit. And you can never forget the PDQ Benedict, a Brazilian take on the classic brunch dish. Santo Parque covers you if you want to enjoy a relaxed meal with friends or host a large party. They've got a tasty summer menu, plus an awesome vibe which is why it is our choice for an honorable mention on the list of the top 5 Summer restaurants in the US.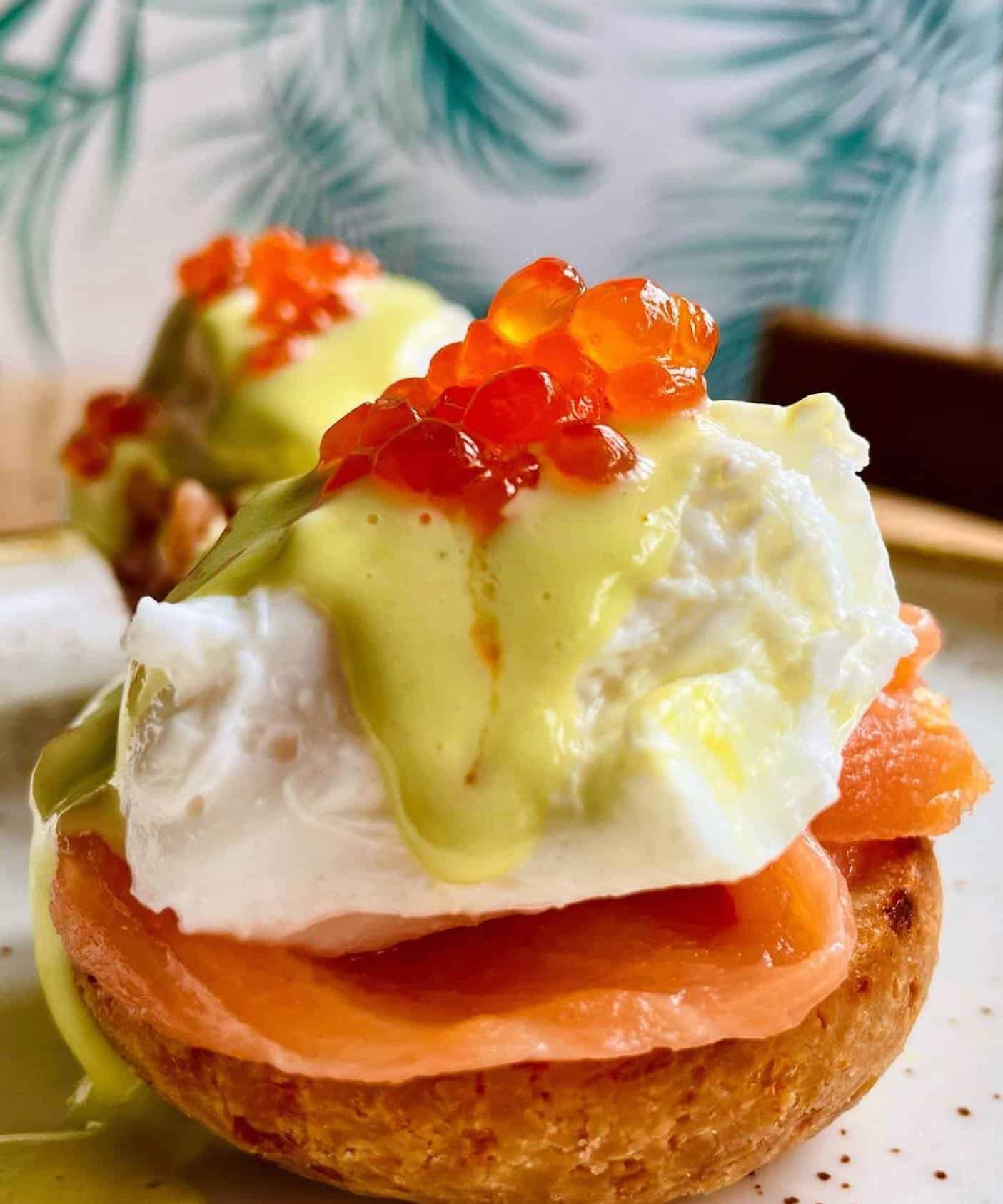 Image credit: https://www.facebook.com/santoparque
Read more – Foods That are High in Iron