About – Avi Kerendian
Avi Kerendian is a young global health leader and co-founder of a public health nonprofit. With a vision of helping the most marginalized people in rural areas through healthcare, he, along with Dr. Arash Hakhamian, dental surgeon and medical supervisor, founded "Gracias" Global Health Trips (GGHTx), a public health nonprofit. Through GGHTx, Avi Kerendian arranges medical mission trips to underserved villages in Latin America and Uganda with volunteers, resources, and donations to help foster self-sufficiency.
Education – Avi Kerendian
Avi Kerendian graduated from the prestigious YU University in New York, NY with magna cum laude honors, a distinction grade in Biological Sciences, and concentration in Spanish. Currently, he is planning on pursuing JD/MPH candidacy to work on international healthcare reform and social entrepreneurship projects.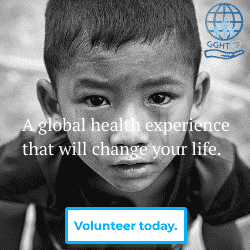 Work – Avi Kerendian
Avi Kerendian started working as a cancer researcher in Manhattan, New York at the prestigious Memorial Sloan Kettering Cancer Center (MSKCC) in 2017. He worked there as an NE cancer research assistant under the guidance of Principal Investigator, Dr. Blasberg, MD at his renowned cancer research lab. While there, Avi Kerendian trained in multiple research-related specialties and actively contributed to developing two projects that aimed at reversing the progression of tumors in glioblastoma and breast cancer for terminally-ill patients.
In December 2017 Avi Kerendian and renowned dental surgeon, Dr. Arash Hakhamian, founded GGHTx to help the rural communities in Latin America and Uganda by joining hands with local community-based organizations and NGOs with the central aim of healthcare, sustainability, and understanding of social cultures. GGHTx now welcomes volunteers from around the world to change lives and help the communities that need resources the most.
ABOUT – GGHTx
"Gracias" Global Health Trips (GGHTx) is international healthcare providing non-profit organization whose core vision is to bring to light the unavailability of basic medical care, resources, and public health education to indigenous communities. In the GGHTx organization, Avi Kerendian serves as the Program Director while Dr. Arash Hakhamian is the Medical Director. Julio Chàvez and Kiyini Jimedine both work as overseas liaisons, in Latin America and Uganda, respectively.
Many volunteers have had a robust volunteer experience working with GGHTx, thus earning the GGHTx nonprofit only 5-star testimonial ratings.
Right now, due to the Coronavirus (COVID-19) pandemic, they have canceled all their current trips and upcoming projects. Instead, GGHTx in August 2020, in partnership with Zidan Benevolence is planning to lead "The Stigma Project" for spreading awareness on the stigma around HIV/AIDS throughout central Uganda. This nonprofit organization arranges public health educations workshops in local schools and works with local organizations to plan and execute on social justice initiatives while there. For example, GGHTx helped provide free medical and dental check-ups for the locals, while spending afternoon leading public health activities for the schoolchildren there. Interested physicians, dentists, and students can apply for volunteering by sending in their CV and resume. In the majority of the villages, GGHTx travels to, there are no regular medical services, as most of the people are farmers living difficult lives in poverty. GGHTx works with local NGO's to educate these underserved villages on sustainability, self-sufficiency while at the same time, providing 100% free medical services.
Avi Kerendian, Co-Founder of GGHTx arranges all the activities. He picks up the volunteers from the airport. He arranges for their trips as they can contribute to healthcare as well as understand the culture of the visiting place. They begin their medical services at 8 o'clock in the morning and have fun activities like horseback riding, jeep & mop rentals, visiting coffee farms and tasting coffee.
Few Final Words
Avi Kerendian's noble idea to serve people is the aim of his life. His dedication to the betterment of health services in villages is incredible. His dream is beyond his own needs and he believes in giving back to and serving the society with whatever he has got.