Electricity is also taking hold on the waterways, and the playing field is less chaotic, with Vision Marine Technologies (NASDAQ: VMAR) taking the lead with its proprietary PowerTrain outboard motor and launching the fastest electric speedboat in its class.
Table of Contents
By 2030, this market will be worth almost $15 billion, according to most experts. Electric boats are expected to grow at an adjusted rate of nearly 13% through 2030. This means the first companies to produce fully electric boats are also expected to grow exponentially.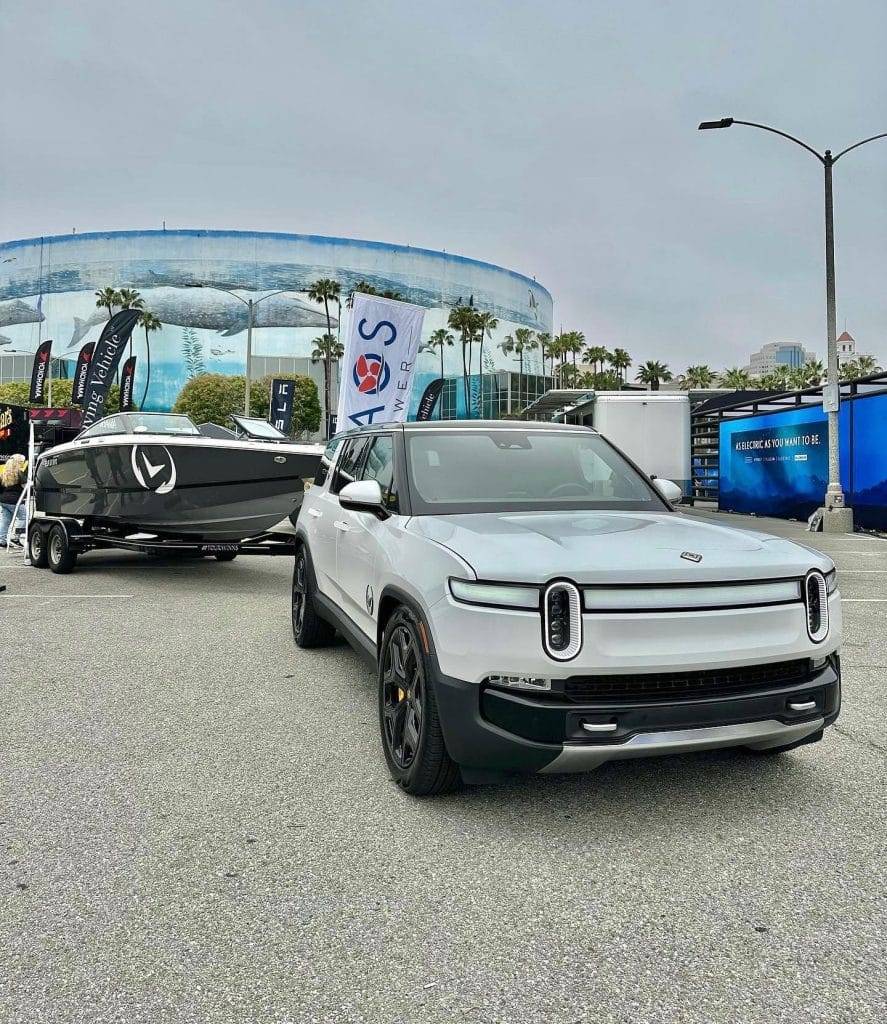 https://www.facebook.com/VisionMarineTechnologies
The multi-billion-dollar boat battery market is experiencing its biggest transition since the invention of the boat motor. That is why investors are so excited about this industry. Vision Marine Technologies (VMAR) has developed the world's most powerful marine electric motor with its proprietary technology. First, revenues from the PowerTrain will be realized this year, along with a second revenue stream disrupting the boat rental market.
Are There EV Boats For Sale?
The answer is that question is yes. Well, almost, anyways. Sailing legend Ian Bruce backs VMAR, and it is uniquely positioned among EV offerings to become free-cash-flow positive by 2024. First, revenues from the PowerTrain will be realized this year, along with a second revenue stream disrupting the boat rental market.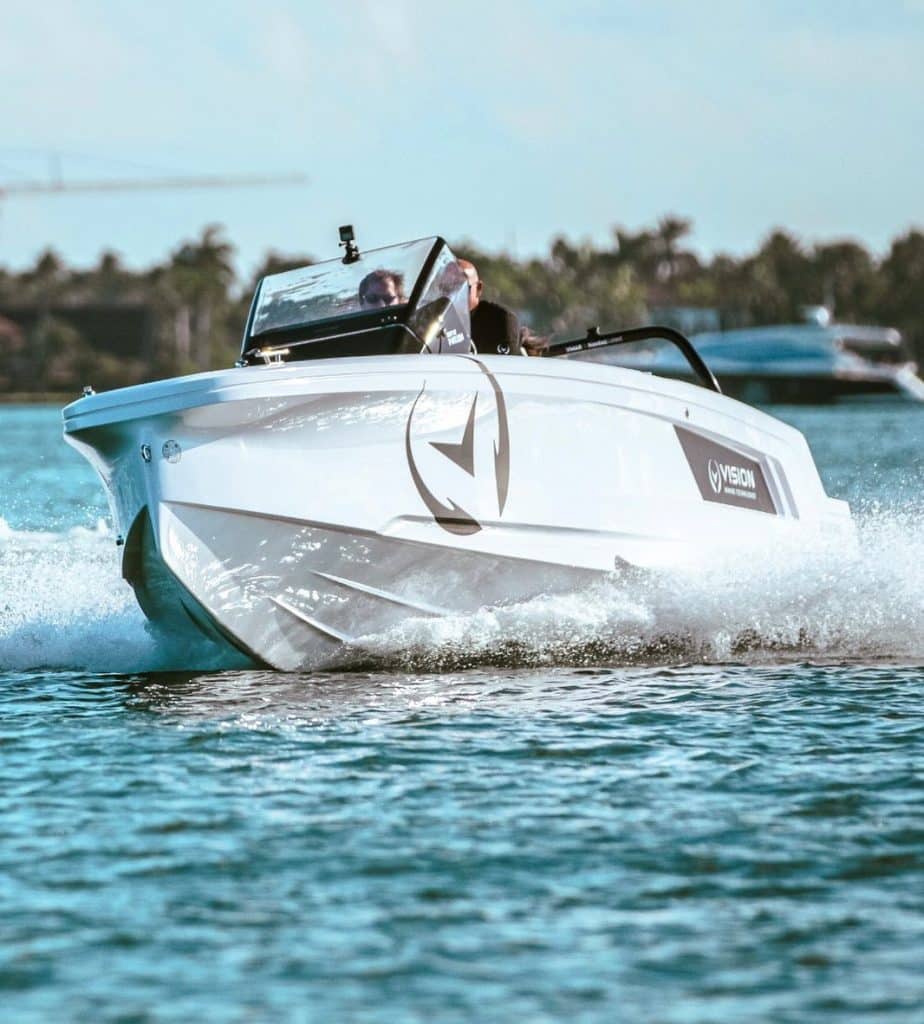 https://www.facebook.com/VisionMarineTechnologies
The H2e Bowrider speed boat took over the Paris Boat Show in December and made its official debut in Miami in February, with deliveries set to begin this summer. This means that consumers can purchase fully electric boats this summer.
Clean Boating Powered by VMAR's Proprietary Technology
In partnership with Four Winns, the boat showcases VMAR's E-Motion 180 HP electric outboard motor. With that motor and proprietary PowerTrain technology, the bowrider becomes the first all-electric production model.
The E-Motion is the first fully electric, production-ready, high-performance 180 HP, which makes it a key market disruptor. In its class, Vision Marine's E-Motion is the only turn-key solution for boat manufacturers because it includes the batteries, engine, and software. It's an excellent first-mover position at such a critical juncture in the energy transition.
Vision Marine's (VMAR) E-Motion fully charges overnight without additional infrastructure, has the highest horsepower engine in its class, offers custom marine battery packs, and comes in at a lower cost than any competitor: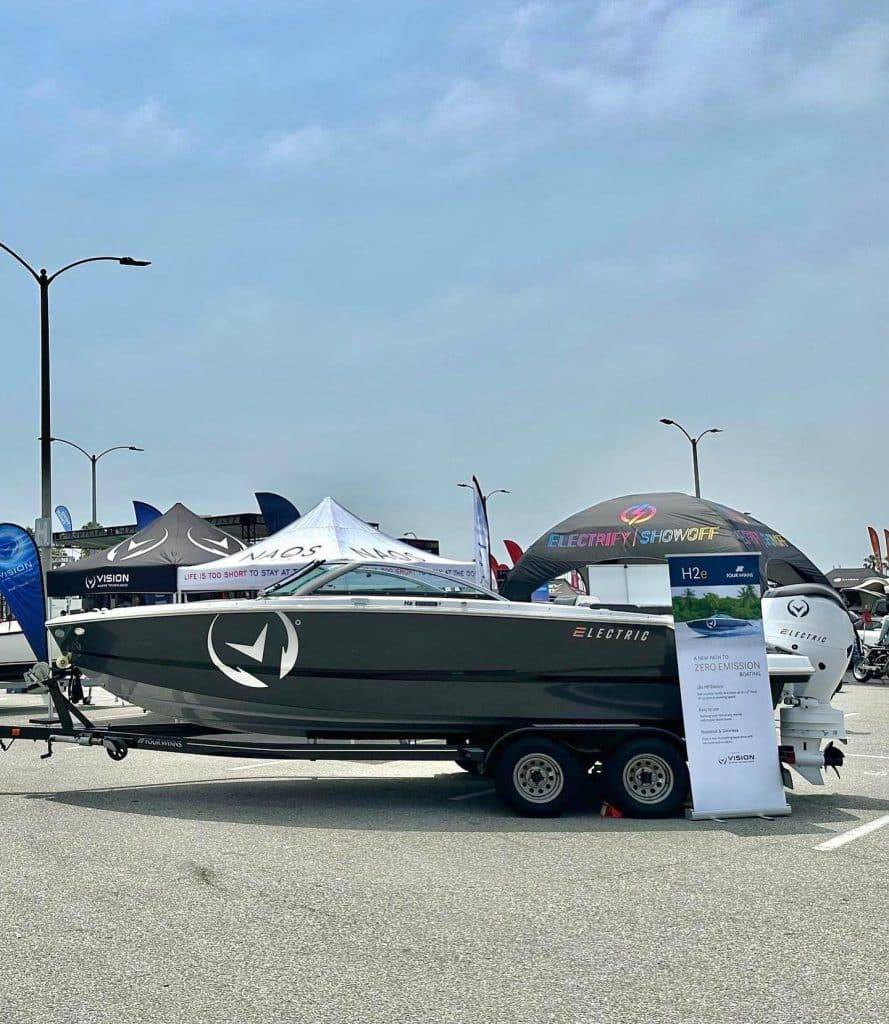 https://www.facebook.com/VisionMarineTechnologies
Now it's all about capturing market share, and that's where things get interesting. Hundreds of advance orders have already been received for the E-Motion Powertrain, which will be sold to OEMs rather than the public.
How To Invest In Electric Boats
Also, VMAR plans to turn the boat rental market electric in addition to producing the most powerful outboard electric motor in its class. VMAR's flagship Newport business served 300,000 clients in the first three years, generating $4 million in revenues and a 35% profit margin on a $5-billion boat rental market (think: thousands of resorts and marinas worldwide).
During 2023, Vision Marine will open two more full-fledged electric boat rental locations and launch their franchise model. By 2024, the company is expected to scale at full speed.
As a free-cash-flow positive, Vision Marine is expected to be in place by the end of 2024, and by 2025, to have two profitable and growing divisions, after which further scaling is expected.
Besides developing the most powerful electric motor solution in the recreational boating market, Vision Marine is also a member of an elite club in this segment with proprietary technology, zero debt, and clear growth prospects.
Investors are pouring money into anything electric in the wake of a major European push toward zero-carbon and the Biden administration's clean energy-friendly Inflation Reduction Act (IRA). According to the experts, a company with a proprietary technology product and no debt going into its first major expansion push has more than just first-mover advantage. Although no one can predict the future, especially what may happen to individual stocks or companies, many financial and boating experts believe that Vision Marine is well positioned for future growth.
Read more – 5 Reasons Why You Should Drive an Electric Car