Resort Weeks in Aruba are the best. Beautiful clear water and so much more. Use those weeks you have in Resorts in fabulous Aruba. This one of the best gems in the Caribean Islands
If you have always dreamt of finding a place where your worries are whisked away with the wind; ever imagined finding a place where the weather is always warm and tranquil; daydreamed of finding a place where its people are still happy—then you need to visit Aruba the One Happy Island with your resort weeks.
Located in the southern Caribbean Sea, Aruba is nothing short of being the white sand gem of the ABC Islands (Aruba, Bonaire, and Curaçao). Out of all the islands located off the coast of Venezuela, Aruba remains one of the most visited islands in the region, and for a good reason. It is a tropical paradise where one can truly sit back and enjoy the wonder of nature while its comforting winds blow away all of your stress.
Aruba Resorts Has Some of the World's Best Beaches
Aruba has some of the best beaches in the world. Spend a week at an amazing resort. Eagle Beach, for one, has often been rated as not only the best beach in the Caribbean but one of the top 25 best beaches in the world. As one Forbes contributor wrote while describing Eagle Beach, "Come as you are and never be judged." Another great beach that comes in at second place is Baby Beach, featuring crystal clear waters, gorgeous vistas, and soft white sand.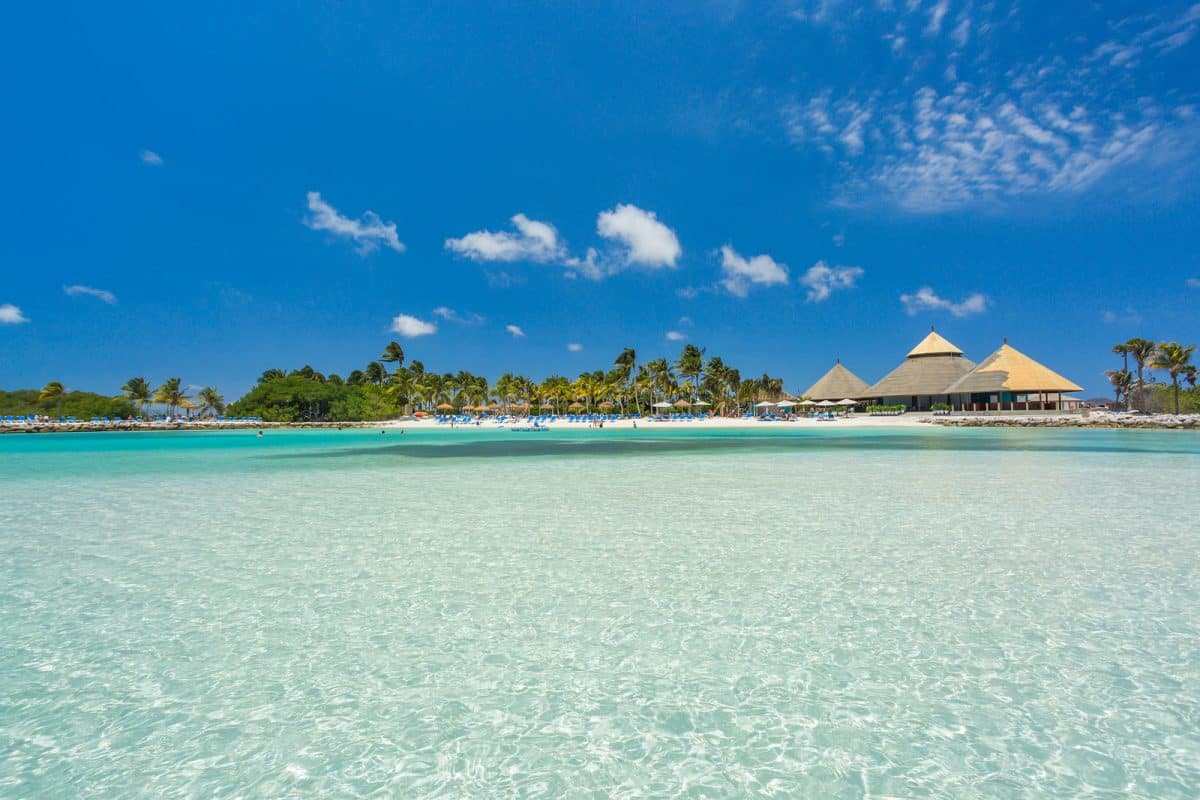 Arubans Are Some of the Happiest People on the Planet
Aruba Resort Weeks are precious, and the tiny Island Paradise has been dubbed the One Happy Island for a reason. It backed this claim up in 2015 when it hosted the Happiness 360 Conference as a collaborative event with the United Nations. Another thing that makes for a pleasant climate is its great weather, with temperatures never falling below 80 Fahrenheit all year round. Additionally, Aruba sits outside of the hurricane belt, which is a massive plus towards peace, tranquillity, and happiness.
Its beaches are open to the public, but you will not ever be bothered by vendors trying to sell you overpriced bottled water. Let us not forget to mention that while many places of the world only provide police officers to keep the peace, Aruba takes happiness to another level by staffing a team of professional Happy Information Officers to assist you if you are ever in need of assistance.
Aruba Is a Tiny Island but Offers Plenty of Things to Do
Being that Aruba is one of the most well-known tourist destinations in the world, it goes without saying that the tiny Dutch island offers guests a ton of things to do all year round. Romantic types can find all sorts of heart-warming things to do on and off the island; you can choose from any number of annual festivals, gourmet restaurants, champagne cruises, Aruban adventures, and much more.
Why You Must Visit Aruba, the World's One Happy Island
The Island of Aruba is one of the sovereign states of the Kingdom of the Netherlands located in the southern Caribbean Sea, roughly 18 miles from the Venezuelan coast. Aruba has ranked as one of the top-rated beaches in the world—out of some 7,000 islands that comprise the Caribbean archipelago; Business Insider placed Aruba at number 11 on its list of "25 best Caribbean islands."
Aruba features around 350 different activities for visitors to partake in. While its powdery white sand beaches are at the top of the list for most people, the island's 15 cities offer a long list of exciting things to do and see.
You can choose to do activities ranging from partaking in music festivals; go on an Aruba ATV tour with a swim in natural pools on the way; go on ultimate jeep safaris and off-road tours on four-wheel-drive jeeps; hop a party bus and go on an all-night Aruba bar and pub crawl; rent a sailboat with an instructor or captain; go on fantastic underwater diving or snorkeling tours and much more. On top of that, Aruba features a wide array of food options along with local menus.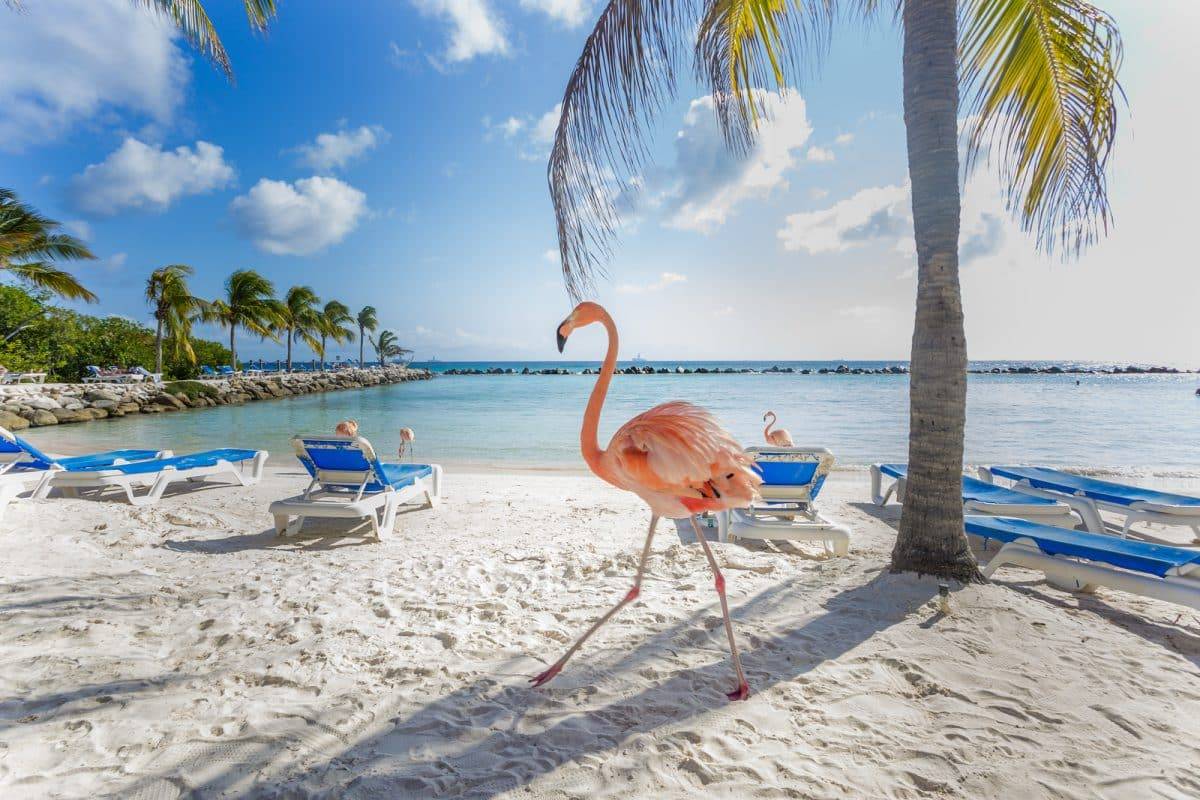 The One Happy Island
Aruba lives up to its title of being the One Happy Island in many ways. First of all, it hosted the International Happiness 360 Conference in September 2016 in partnership with the United Nations (UN). The UN chose Aruba to host the Happiness 360 Conference because it is considered to be the most tourism-reliant nation in the world despite its small size.
Another reason for Aruba being such an enchanted island to visit might be because most of the cities and beaches (especially) are free of annoying vendors walking around harassing tourists. In addition to that, even though this tropical paradise has a climate that never drops below 80, the refreshing trade winds keep everything nice and comfortable. And you do not have to worry about being battered by tropical storms on this happy island since it sits outside of the hurricane belt.
The most crucial aspect of Aruba being the One Happy Island is how friendly and warm the citizens are. The Aruban people might just be the most welcoming, polite people in the Caribbean.