Vegan oatmeal and apple cookies with cherry. We all try to eat as healthy as possible some people have now gone 100% Vegan others have gone more plant-based to help the planet. Some of us just want to make healthier choices in what we consume.
The healthier we eat, the more our immune system works better, defending us from viruses and other illnesses like heart disease and Cancers. Most processed foods contain harmful dyes that contain nasty preservatives that are known to be highly carcinogenic, yet the packaging has words like healthy and other great marketing tactics to think we are consuming something good for us. Nothing is better than when you make it your self. Also, you can make many portions, then place in between parchment paper, then have them as snacks.
Vegan Oatmeal and Apple Cookies With Cherry
Not only are they a good source of fiber, and you can start to experiment with them and add a few of this and that.
The aroma and taste of these oatcakes are sensational! You'll want to eat all of them, and best, without guilt, as they contain no refined sugars. Let's do it:
Ingredients:
– 2 cups oats
– ½ cup almond flour (add 1 cup almonds in a food processor until powder)
– 1 cup mashed red apples and or Cherries without the pit
– 1/3 cup liquid coconut oil/ or Avacado oil
– Three tablespoons Stevia or Maple syrup
– One teaspoon vanilla
– ½ teaspoon cinnamon ( Check this out Benefits of Cinnamon To Heal Your Body)
– Pinch of salt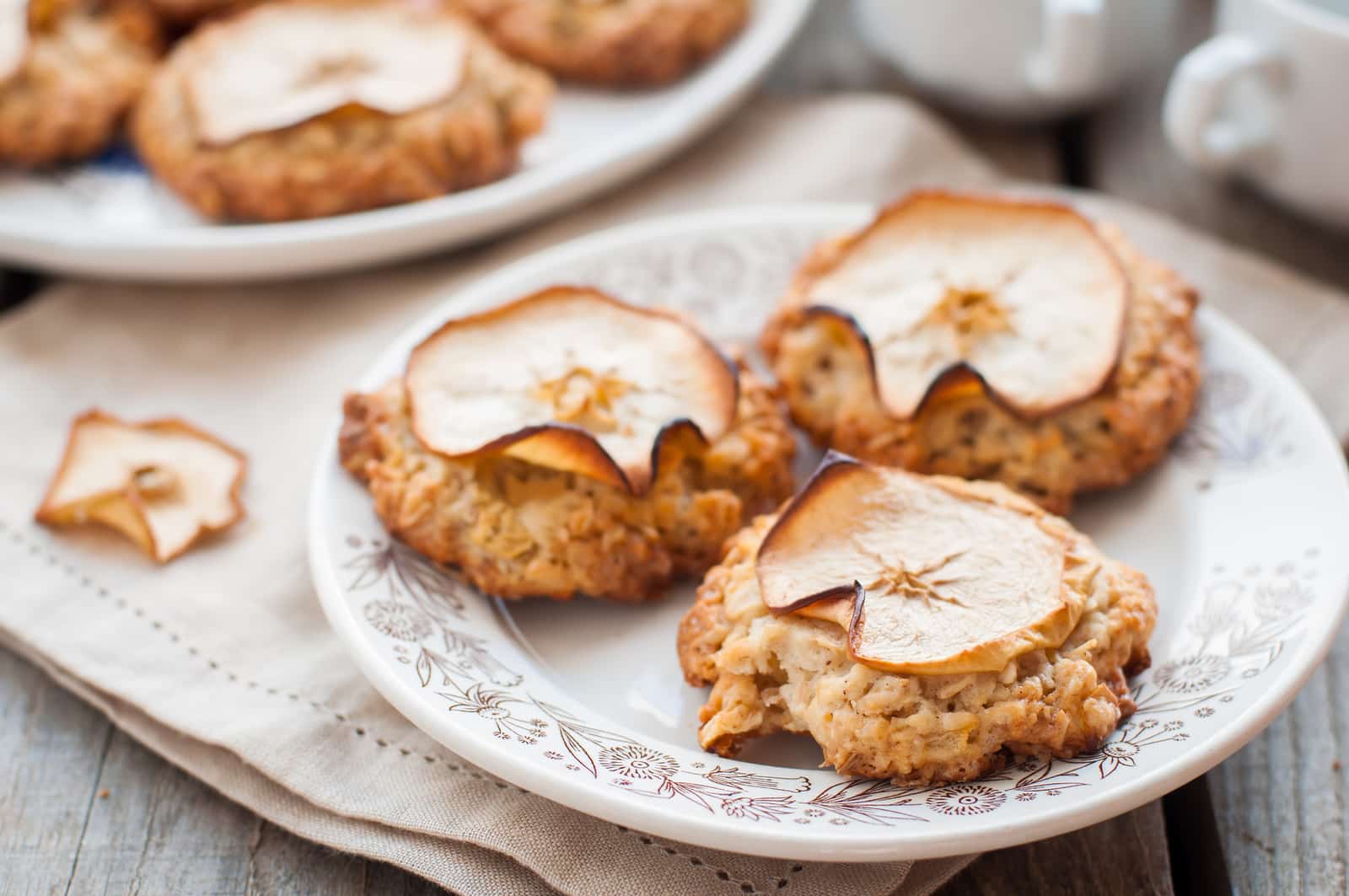 Vegan Oatmeal and Apple Cookies With Cherry
The Process:
1. Mix applesauce, coconut oil, agave, and vanilla in a bowl.
2. In another bowl, mix the oats, almond flour, cinnamon, and salt. Once well blended, place the wet mixture in another bowl.
3. Make small balls of the mixture and place them on a greased tray.
4. Once you have all the cookies on a cookie sheet, with wet fingers in water, give the round shape and the desired thickness.
5. Place in oven at 350 degrees, and remove when they're golden.
6. Allow cooling before removing.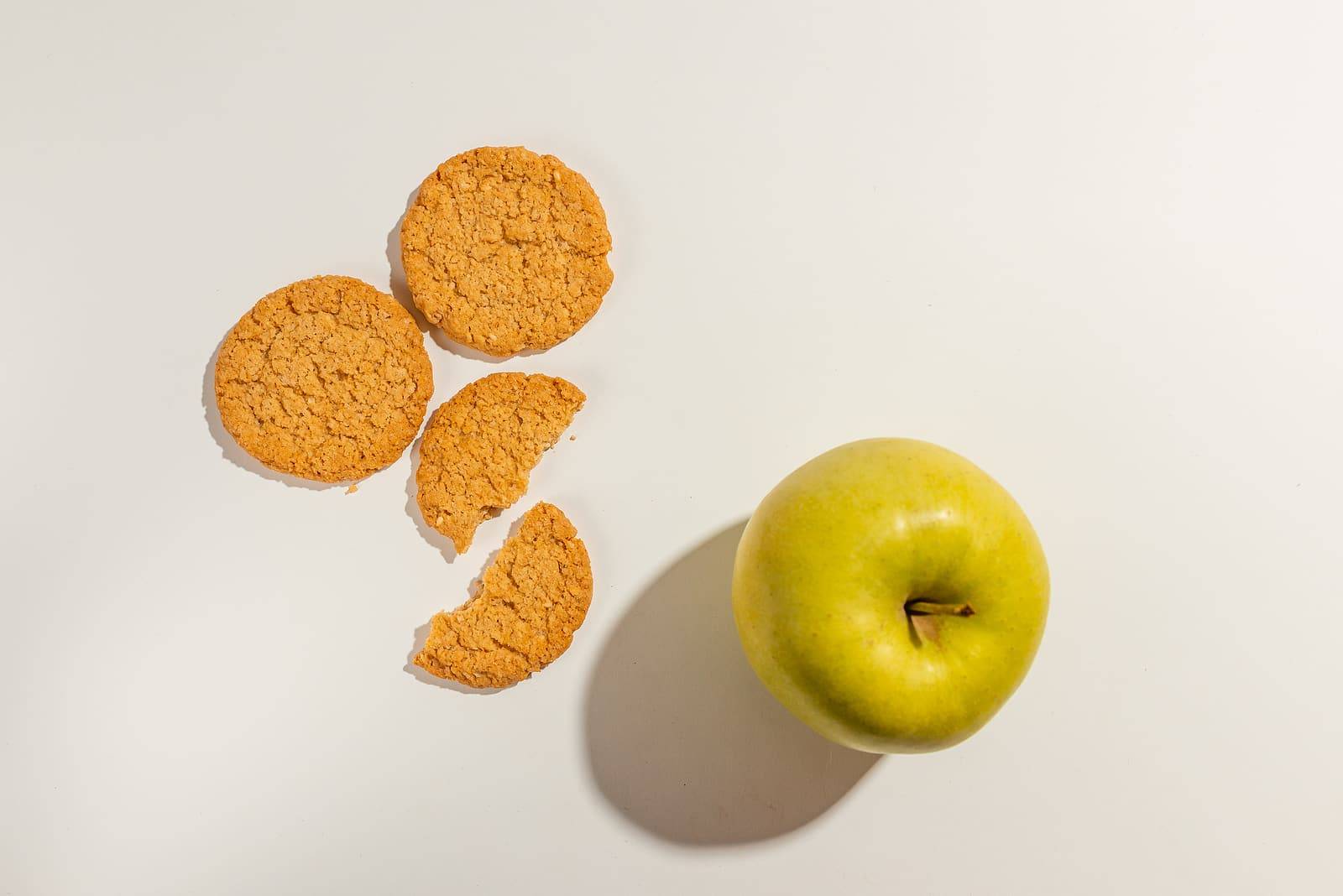 Vegan Oatmeal and Apple Cookies With Cherry
Remember, you can kick these up with Chia seeds, slivered Almonds, some other nuts like cashews. They are all good and healthy and have no cholesterol. Make them for your self or have your children help and teach them about nutrition. The one thing they won't have is preservatives or harmful food dyes like Red 30 Or 40 or Yellow 5, or even TSP found in some breakfast cereals. Stay healthy and try making your little snacks; it's easy and fun.
Enjoy eating delicious Vegan Oatmeal and Apple Cookies With Cherry