Vacay For Less is planning its next member trip to Seattle, Washington.
When it comes to beautiful scenery, this Pacific Northwest city does not fail to deliver. Whether you are in the mood to check out the ocean or wish to visit some indoor cultural exhibits, members will have plenty to explore.
This city holds the nickname Cultural Center of the Northwest with this wide array of options such as theaters, dance companies, music scene, and art museums. Seattle Repertory Theatre is a great place to catch a premiere or an interpretation of one of the classics. Or watch a Broadway show at Paramount or 5th Avenue Theatres. One of the premiere regional dance companies in the US is the Pacific Northwest Ballet. Live musical bands perform all around the Seattle area. Some well-known names include The Triple Door, Neumos, The Showbox, The Royal Room, and The Crocodile, and Tractor Tavern. Classical, Jazz, Bluegrass, folk, country, blues, and alternative music can be found at various venues.
Vacay For Less members who have artistic tastes will enjoy visiting the art museums in Seattle.
A block away from Pike Place Market are art galleries that exhibit collections around the world. The most contemporary art museum in Seattle is the Frye Art Museum. Another contemporary space is Henry Art Gallery presents provocative by new and established artists. A variety of sculptures are located in Olympic Sculpture Park, an outdoor setting with outstanding views of Puget Sound or the majestic Olympic Sculpture Park.
The largest park in Seattle, Discovery Park spans 534 acres and is located on the shores Puget Sound.
Hiking enthusiasts from Vacay For Less have access to 11 miles of trails winding through forests and other vegetation toward the southern and northern stretches of beach lead to a lighthouse. This is a perfect spot for whales or harbor seals. Another favorite spot for hikers is Seward Park, a 300-acre forestland to hike through until you reach Lake Washington where bald eagles are in abundance.
Paddling sports are a popular activity in Seattle.
There are several kayak tours. Paddle boarding and kayaking usually take place in Puget Sound, Elliot Bay, Lake Union and Lake Washington. Seattle is one of the most accessible cities for bicycling, particularly in the South Lake Union area of the city. There are new recreational trails that meander between shops and restaurants with views of the lake. Several guided bicycle tours are available to Vacay For Less members that will provide helmets and bikes.
Seattle is known for ferry riding.
The Washington State Ferry system is the nation's largest one and it carries 23 million passengers yearly.  There are 28 vessels that run ten routes. Bikes and cars are taken on car ferries to travel to Bainbridge Island and Bremerton.
Members of Vacay For Less that bring their families to Seattle will find many activities to participate in.  Seattle Children's Museum is 22,000 square feet of interactive exhibits for children and families to explore. The Imagination Studio is for creating clay sculptures or faux mountain climbing.  The largest independent and non-profit space and air museum in the world is Seattle's Museum of Flight. Over 175 spacecraft and aircraft, thousands of artifacts, and many experiences and exhibits fill this space. Kids can fly in hang gliding simulators in the Kids' Flight Zone. There is a balloon gondola basket, mini-air traffic control tower and so much more.
Seattle is the perfect choice for Vacay For Less members to visit and enjoy the culture, art world, museums, bicycling, paddle boarding, kayaking, and children's activities. Views of Puget Sound and various lakes make the Seattle countryside worth the trip.
For more information please visit: http://vacayforless.com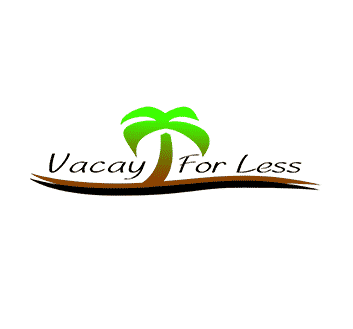 You might also like to read:  Vacay For Less Visits Toronto