To make the most of year-end travel in Mexico this, plan an ideal getaway with the help of Vacancy Rewards.
The year may be drawing to its close, but travel industry experts like those at Vacancy Rewards know that there is still plenty of time to make a vacation count in 2016. For those who are looking for a destination where they can make the most of the final months of 2016, Vacancy Rewards recommends that they look no further than the many lively destinations in Mexico. While other destinations across the globe are cooling down, Mexico's hottest cities will beckon travelers with exciting nightlife, thrilling celebrations, and a beachside twist on the holiday season. To get travelers ready for upcoming Mexican getaways, Vacancy Rewards wants to highlight some of the most anticipated seasonal attractions in Mexico.
One of the most beautiful and beloved destinations in Mexico is Cabo San Lucas. This lovely city has a vibrant culture and plenty of attractions for visitors from romantic venues to family friendly activities. In the winter season one of the biggest draws for guests is whale watching. Throughout the winter season, Humpback whales come to the warm waters of Cabo to breed and raise their young, and many tourists have grown very fond of seeing these creatures in Cabo's waters. The official season for whale watching begins on December 15th, and Cabo guests will have many options for how they want to experience this activity. Vacancy Rewards highly recommends that these guests take part in one of the local boat tours for the best view of the whales.
Cabo isn't the only destination in Mexico that will bring excitement this winter season. For those who are coming to Mexico for some arts and culture, Vacancy Rewards recommends a trip to Playa Del Carmen, another stunning Mexican destination. The highlight of Playa Del Carmen this season will be the highly anticipated Riviera Maya Jazz Festival. This year, the festival will take place from the 1st to the 3rd of December, and will feature a number of incredible Jazz acts and musicians. Some of the expected acts this year include Armando Montiel, the Steve Gadd Band, Blood Sweat & Tears, and Dirty Loops. For more information about the event, including details on the complete 2016 lineup, please visit http://rivieramayajazzfestival.com/.
The events and Mexican recommended here by Vacancy Rewards are just a few examples of the adventures that await in Mexico this season. To explore Cabo San Lucas, Playa Del Carmen or other Mexican destination during the holiday season, depend on the experience and gold standard service of Vacancy Rewards. Vacancy Rewards will offer the most innovative tools in the industry to make the vacation of a lifetime a reality. Visit http://www.vacancyrewards.com/ to learn more.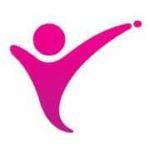 Vacancy Rewards
+52 877 212 3834
[email protected]