Unique gifts to buy for a Jeep Enthusiast. Do you have a Jeep enthusiast friend or family member in your life? If so, buying gifts for a special occasion just got easier. Many people struggle to pinpoint that one missing item in someone's life, especially if it seems like they have everything they ever wanted.
But there are various unique gifts to buy for a Jeep enthusiast. So if you're out of ideas, check out some of these!
The Gift of an Experience
Some people prefer the gift of an experience over a tangible item. For these Jeep enthusiasts, consider planning a getaway to the heart of manufacturing, where the plans for a Jeep Experience Museum are in the works. There will be interactive exhibits, history, shows, and much more. They can ride in style in their beloved Jeep to show off to the community.
A Hammock
A Jeep is an incredibly versatile vehicle designed to perform, outshine, and outlast competitors. Many Jeep owners and enthusiasts enjoy getting their SUV into the elements and altering terrains to see all it can do. Consider making it a well-rounded experience in nature with an attachable Jeep hammock.
When they take the Jeep's top off, they can connect the hammock and create a sun-protected, water-resistant lounging pad between rides, routes, and exploring. It's also multi-purpose and can serve as a luggage protector.
Unique Gifts To Buy for a Jeep Enthusiast
Jeep Apparel
No Jeep owner is complete without a piece or two of Jeep apparel. Things like hoodies, t-shirts, and hats are common in the community. And most of these items are wearable year-round. Because of how easy it is to access apparel, the possibilities of buying a duplicate are pretty high. So consider looking for vintage finds or newly released items to ensure they are one of a kind.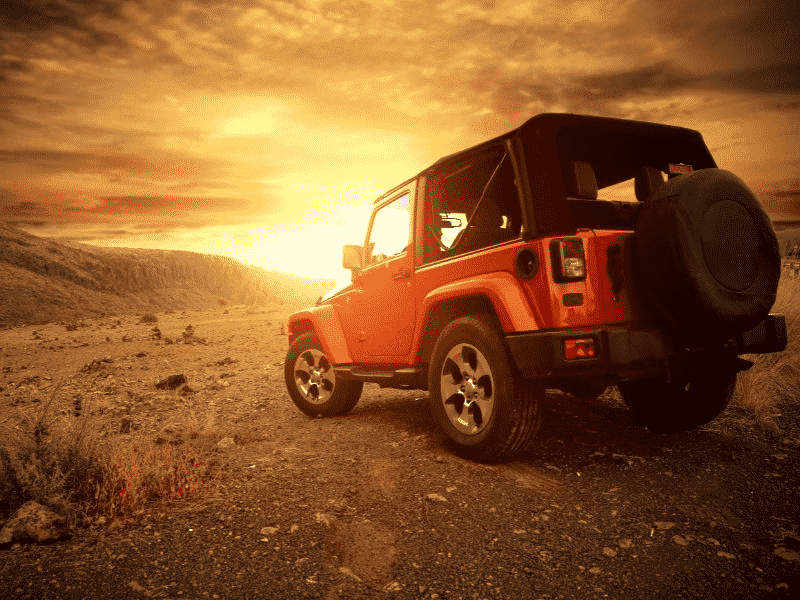 Unique Gifts To Buy for a Jeep Enthusiast
Modifications
If you want to capture their heart and attention, some unique gifts to buy for a Jeep enthusiast include modification kits. It can feel intimidating to browse the market for the right gear but listen to their conversations closely, and more than likely, you'll get a good grasp of what they are looking for.
LED Headlights
A relatively inexpensive gift is a set of LED headlights. Pending they don't already own these, this is an excellent first modification for them to make. These are typically self-install kits and don't require a lengthy visit to a body shop. New headlights can improve the appeal of the Jeep and enhance safety with better illumination.
Unique Gifts To Buy for a Jeep Enthusiast
A Winch
Aside from a new set of LED headlights, a Jeep winch is an excellent gift for Jeep enthusiasts and enables them to lend a helping hand in various situations. Not many road vehicles can tow or pull those in need, so having a Jeep friend that can is a luxury. And as we learned previously, the off-road culture may need someone with a winch to provide aid.
Finding the perfect gift for many people in your life is a challenge. But for those that own, operate, or love Jeeps, unique gifts are in abundance.
Read more – Ways To Improve Your Car's Fuel Efficiency