Season three of HBO's True Detective seems to be hinged on the mystery: What happened to Julie and Will Purcell? The two siblings disappeared without a trace in 1980 when they took out their bikes for a ride in their small hometown of Arkansas.
Julie was discovered to be missing while her brother's lifeless body was found in a nearby cave that following night! The question remains: Who's responsible for the murder and kidnapping? For more than three decades, detectives Roland West (Stephen Dorff) and Wayne Hays (Mahershala Ali) have been troubled by the Purcell case and True Detective Season Three Finale offers some clues to some of the biggest puzzles in the series.
Thirty-five years after they first started investigating the Purcell case; West and Hays get a possible lead when they learn that a mentally disturbed woman from an elite local family could be a person of interest. Isabel Hoyt's daughter and husband had died in a fatal car accident, and she first saw the Purcell kids at a company picnic. Their mother, Lucy Purcell (Mamie Gummer) who works for Hoyt Foods had brought them along, and Isabel got acquainted with the kids with the help of her caretaker, Junius Watts. They would all start meeting in the woods to play games but as Watts would later reveal to the detectives in 2015; Isabel had other plans on that fateful day at Devil's Den.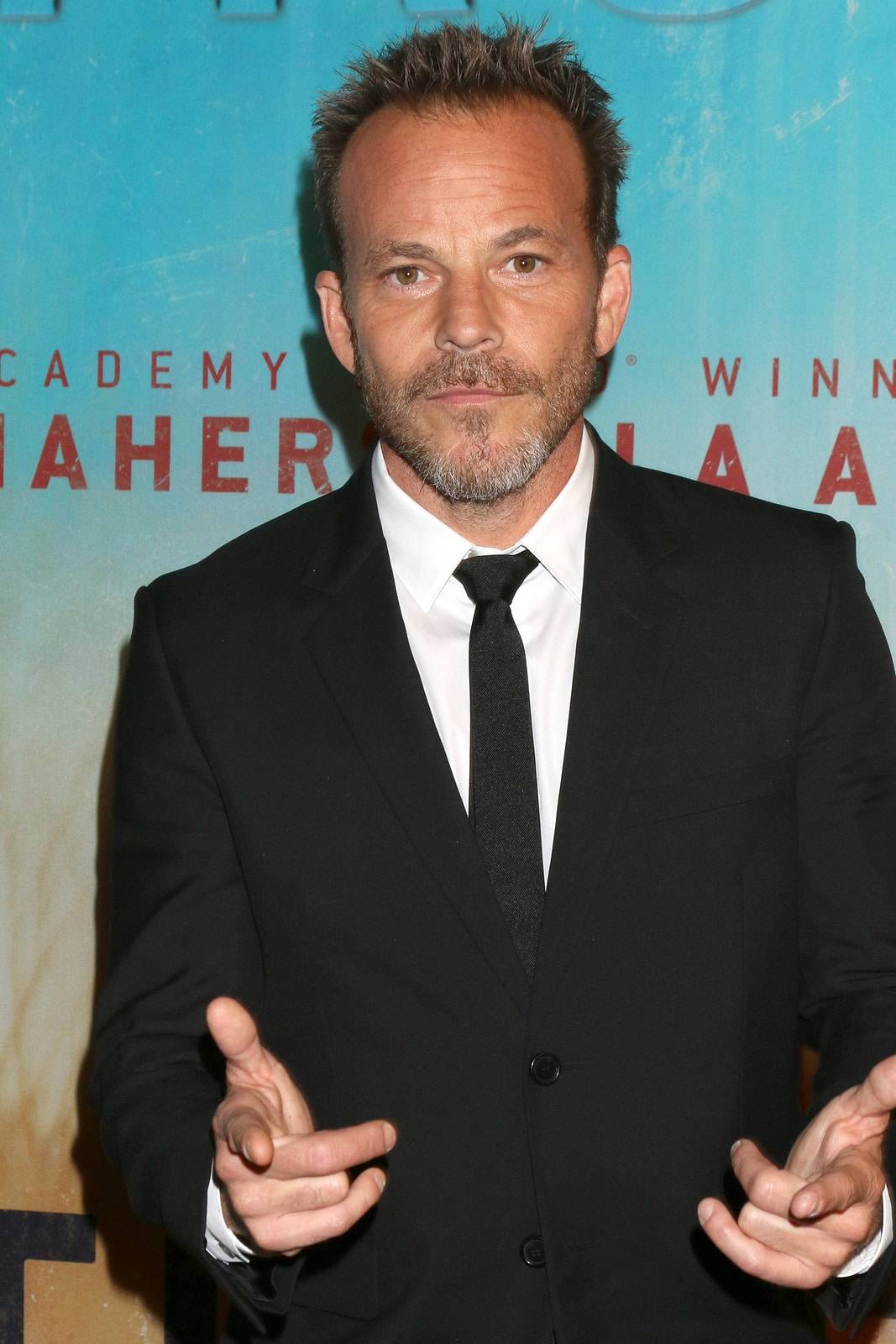 Stephen Dorff
In 1980, Isabel allegedly tried to get Julie to come back home with her and when Will fought to protect her sister; a scuffle ensued, causing Will to fall back and smash his head against a rock. Meanwhile, Junius lied to Julie that his brother would be alright and later dumped his body in the cave where it was discovered. Isabel Hoyt kidnapped Julie and confined her in the "pink room" in the Hoyt estate where she drugged her with lithium and kept her hostage for years. It is revealed that Lucy Purcell knew about this all along as she had been paid off by Isabel for her silence. She also used officer Harris James to frame Brett Woodard and Tom Purcell for the crimes in 1980 and 1990 respectively.
Junius then tells detectives West and Hays that he helped Julie to escape when she started raising questions about her brother's memories and the world outside. This is what led to her discovery in 1990 and the subsequent reopening of the case. Julie, later on, went to find refuge in a convent, dying of HIV in 1995; but Hays reveals that it was all a ploy by the nuns to protect Julie from her tragic past. With inspiration from Amelia (Carmen Ejogo), his deceased wife; detective Hays concludes that Julie linked up with her ex-schoolmate and together, they had a daughter. He tracks down the family to Greenland, a town in Arkansas.
However, when Hays finally reaches Julie's family's suspected residence, he has a sudden case of amnesia, and he can't remember her and what he's doing there in the first place. This means that he doesn't solve the case yet the ending is still a happy one because we see him reuniting with detective West and his children. True Detective Season Three Finale adjourns with Hays remembering a crucial moment when he proposed to his late wife, Amelia and a quick flashback of the soldier he used to be as he disappears into the Vietnam jungle.
Eventually, Detective Hays is unconsciously standing right beside the missing girl he's been tracking compulsively for decades and decades.