Tripps Travel Network is planning a spectacular week of exploration for its members in Las Vegas, Nevada.
Gambling, showgirls, and casinos are what come to mind when thinking of Las Vegas. Although not spoken of much, the megaclubs here are some of the most exciting and well-attended nightclubs in the country. This should not be surprising for a vacation destination nicknamed, "The City That Never Sleeps."
The main quandary will be which club or clubs to stop by on which night. There are so many different DJs, small and large nightclubs to choose from. It can be somewhat overwhelming to say the least. Each club has its own special vibe and until visited you will not know if it is the right fit. Venue types vary from small to large, single to multi-levels. Others include an outdoor section that provides more space or an opportunity to cool off after dancing several songs amongst a crowd. Seven of the top grossing clubs in America are located in Vegas and the constant atmosphere of nightlife that is not limited to simply weekends, makes this a nightclub paradise.
At Wynn Las Vegas Hotel & Casino is the high-energy club Intrigue.
A large waterfall and an intimate space greet visitors at the entrance, leading to a dance floor for those so inclined. An outdoor patio provides a place to take a break and just chill out with a choice of snacks like pizza and cotton candy.  Next up for members of Tripps Travel Network is a trip to Jewel, located at Aria Resort and Casino. Here they will find regular well-known DJs spinning tunes in an ultra-luxury environment filled with leather seating and walls lined with album covers and velvet.
For non-stop party animals, a visit to Marquee Nightclub & Dayclub at the Cosmopolitan of Las Vegas is just in store.
This truly unique space is busy at night with cabanas that can be reserved by the infinity pool and nearby flat-screen televisions. By night members can shoot some pool or simply kick back in the Library's leather chairs before mustering up the energy to dance to the music.
 At another Wynn property, Encore at Wynn, is XS.
This is the highest grossing nightclub in Las Vegas and the USA for over five years and some say the hottest in the world. The golden doors open to a lavish space and to wall-to-wall people dancing into the night. Once tired they can move outside to the pool and cabanas for much needed rest. At the MGM Grand a combination nightclub and restaurant is Hakkasan. On the first two floors are dedicated public and private nightclub spaces, with the fourth floor being a hang out for world famous DJs.
At The Venetian, most people are captivated by the gondola rides, but by night a visit to Tao Nightclub will make the perfect end to the day.
With its Asian-inspired theme visitors to this decade-old club will see exotic dancers lined along the walls with bathtubs on pedestals among Buddha statues. A separate lounge called the Opium room is available for members who tire of dancing. Omnia is located in Caesars Palace and boasts of its three levels, 75,000 square feet and an outdoor veranda. A major focal point is a 22,000 pound chandelier that has eight huge rings rotating around it. A light show is synched with the music to provide a high-energy dancing experience. For Tripps Travel Network members who would like to mix a panoramic view with a nightclub, then check out Ghostbar on the 55th floor of the Palms Hotel from the roof top bar. This venue is considered a boutique bar with a more laid-back vibe.
No matter what type of nightclub venue you prefer, Tripps Travel Network can assist its members in finding the night spot that most fits your mood and vibe. No doubt you will find it hard to resist trying out several or all of them as members dance the night away in Las Vegas.
For more information please visit http://trippstravelnetwork.com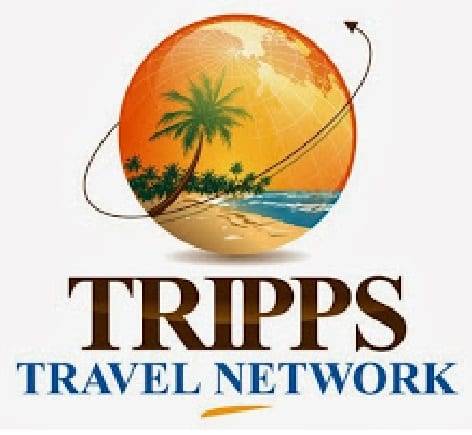 Tripps Travel Network
(888) 577-9850
[email protected]