Tripps Travel Network invites its members to a week of activities on the Las Vegas Strip the weekend before Thanksgiving.
They will be spending time at several top casinos, restaurants, and shopping venues. Vegas is always expanding so even if you visited the strip last year, there is no doubt something new and different will have launched for all to explore.
Las Vegas, Nevada was founded in 1905 and became a state in 1911.
And has only been a state slightly more than 100 years. By railroad workers and ranchers. By 1940 gambling became popular and merged with prostitution, opening the door to organized criminals from the East Coast.  By the 1940s, casinos were being built through money made through racketeering and drugs.
Southern Nevada was first known as a place to get a quick divorce but soon was known as the place for instant marriages void of needing blood tests or a waiting period. The first wedding chapel on "The Strip" was opened in 1942 and is called the Little Church of the West.
By 1946, famed mobster Bugsy Siegel joined forces with drug money funneled by Meyer Lansky to build the Flamingo Hotel and Casino.
Despite the murder of Siegel in 1947, his legacy lived on during the 1950s and 1960s when other mobsters built more casinos, such as the Riviera, Sands, New Frontier, and the Sahara. More respectable type investors from the Mormon Church, union pension funds, Princeton University endowments, and Wall Street Banks all participated in casino construction. Corporate big wigs moved in during the 1960s starting with the reclusive rich man Howard Hughes. He bought up many hotels after living in the Penthouse and never leaving.
The 1980s lead to implosions of the original casinos and the rise of the mega-resorts of today, such as the Mirage, Paris-Paris, Venetian, New York, New York, and more. Themed casinos rule the day now.
For the Tripps Travel Network members who love to shop, the Vegas Strip has a myriad of options. For those who prefer the high-end offerings of couture, a visit to Caesars Palace Forum Shops will provide the right type of items.
An added bonus is The Fall of Atlantis show that is located in the center of the stores. This consists of talking statues narrating the mythical fall of Atlantis during the times of Caesar. It is a free attraction that begins at the top of the hour throughout the day and always draws a crowd of spectators. Grand Canal Shoppes at the Venetian duplicates the look of Venice, with cobblestone paths and an indoor canal complete with gondolas being guided by singers dressed in appropriate garb, steering families and couples through the water.You have to remind yourself that this is actually America and not Italy.
Traditional shoppers who like to keep things basic may prefer a trip to, to Fashion Show Mall. Here is where well-known stores occupy most of the mall. In the center is a runway where, if your timing is right, may have a fashion show already in progress. Many fashion hounds have been pleasantly surprised to stumble upon a themed fashion show highlighting the newest fashion styles.
Both passive and active entertainment is what Las Vegas was built on over the years and has expanded on since.
So there is never a shortage of possibilities in this category. Members of Tripps Travel Network who refer to themselves as daredevil types will appreciate various options at the Stratosphere Hotel. There are several rides that will absolutely take your breath away. Insanity, Big Shot, SkyJump Las Vegas, and X Scream at the Stratosphere are all rides that are not for the faint of heart. For those who are not afraid of heights but prefer to skip the scary rides, head on up to the Stratosphere Tower Observation Deck. This offers a panoramic view over the city that is breathtaking whether it is day or night.
Paris Casino and Hotel provides the ultimate in duplicating famous structures by allowing guests to travel to the top of The Eiffel Tower looking out over the vast city at The Eiffel Tower Experience.
Here you can imagine being in France. Or you can check out The Roller Coaster at New York-New York if you are a fan of the iconic East Coast city. Of course members with families in tow will want to hang out with them at Circus Circus, an ode to amusement parks. Some popular rides there include Adventuredome, Inverter, Sling Shot at Circus Circus, and Canyon Blaster.
Celebrities of all stripes periodically plant themselves in Vegas for nightly shows.
Singers like Brittney Spears and Celine Dion have performed there for years. There are famous magicians who also have long stints there. Not only are they guaranteed audiences of Americans but people from all around the world will visit the various shows performing nightly.
Despite its colorful beginnings, the Las Vegas Strip offers a delightful mixture of opportunities to shop and be entertained. Tripps Travel Network is looking forward to introducing the various possibilities to its members during the week before Thanksgiving. They hope to expose them to experiences that are unique, fun, and memorable.
For more information please visit http://www.trippstravelnetwork.com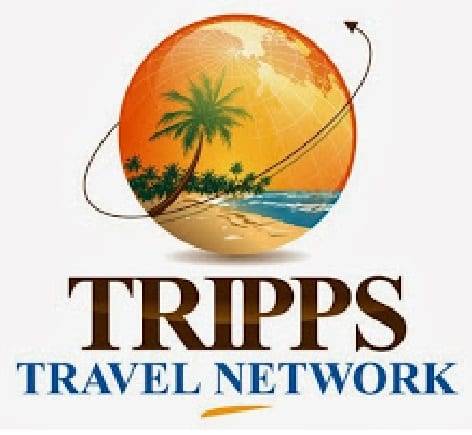 Tripps Travel Network
(888) 577-9850
[email protected]