Tripps Travel Network is taking a look at the top strip hotels in Las Vegas.
As summer approaches, Las Vegas is an incredibly popular destination for travelers in 2017, as it seems to be every year. The sights and sounds of Sin City are exhilarating and should be experienced by everyone at least once in their life. So why not do it this year? If you decide that Vegas is the place for you, you are going to need a place to stay. So here are some top Las Vegas hotels, presented by Tripps Travel Network
One of the older hotels on the Strip is also perhaps the most famous, as Tripps Travel Network looks at the magnificent Bellagio.  Featuring the musical fountains in the front, the Bellagio has more than 3,000 rooms, with most offering a great view of the city. Opening in 1998, this is the go-to hotel for many professional poker players and offers a great casino for high rollers and first timers. With fourteen restaurants, a conservatory/botanical gardens, and a gallery of fine art, the Bellagio brings a bit of class and relaxation to Las Vegas.
Towering in at forty-three stories, Tripps Travel Network takes a look at Mandalay Bay. With 135,000 feet of casino, there's a game to suit everyone's taste at this beautiful hotel. With "Mandalay Beach," an eleven-acre water area, you can catch some sun and try out the surf pool when you are not eating at one of the twenty-four restaurants available at the resort. The host of numerous concerts, boxing, mixed martial arts fights, and live nightly shows, Mandalay Bay is one of the entertainment capitals on the Strip.
Tripps Travel Network next takes the Mandalay Bay Tram to the Luxor! You will be staying inside of a massive pyramid, with over 4,400 rooms available on the inside. The giant sphinx in front should make you aware of the Egyptian theme regarding this resort, and the Luxor goes all out to make you feel like you have stepped back to the land of the pharaohs. Undergoing a massive renovation in 2007, the Luxor has now taken on a more modern look but still has touches that have made it a prime example of 1990's postmodern architecture.  With 120,000 feet of gaming space, four swimming pools, and twenty-nine retail stores, as well as the massive beam that lights up the nighttime Vegas skyline, it is evident to see why Luxor remains one of the top hotels in Las Vegas.
These are just three of the hotels you can go to in Las Vegas; there's obviously a lot more to choose from if you want to try something different. That is what makes Las Vegas great; you can have a different experience every time you visit. Regardless of this being your first or yet another trip to Sin City, you can be assured that the best way to visit is through Tripps Travel Network. Happy travels!
For more information, you can visit http://www.trippstravelnetwork.com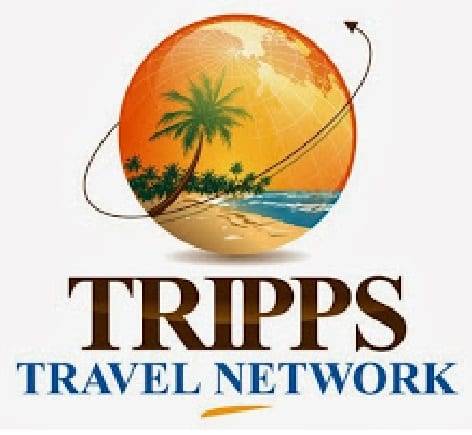 Tripps Travel Network
(888) 577-9850
[email protected]