Find the Cirque du Soleil option perfect for your Tripps Travel Network vacation.
Las Vegas provides entertainment for all ages and preferences, and this spring is no exception. Tripps Travel Network recommends these award winning shows and encourages travelers to try something new.
Ka – Ka shows the coming of age story of young man and woman as they encounter love and conflict. Ka is the fire that can unite or separate, destroy or illuminate. This is one of Cirque's most technologically advanced shows, and definitely more well known for its straightforward story, instead of the abstract themes the other shows follow. Stellar costume design adds an incredible twist to this Cirque creation. With over 80 artists from the around the world, Ka is definitely a show to be seen, and it has been playing at the MGM Grand since its premier in 2004.
The Beatles LOVE – A trip to Vegas is never complete without a show, and Cirque du Soleil is known for creating some of the best of them. Cirque has compiled a wonderful show in honor of the Beatles and it is currently playing at The Mirage. Not just a tribute, the music is brought to live through the aerialists, acrobats, and dancers, some of the best in the world. Cirque agrees that sometimes, "love is all you need."
Zumanity – This Cirque show is very sexy and very un-family-friendly. Prepare to get very comfortable with your sexuality, and that of the performers in the show. There's no storyline to follow, it is more of a cabaret-style spectacle. Nearly nude aerial artists, contortionists, limber dancers, and a drag queen host make conservatism impossible. Zumanity, performed at New York, New York is a perfect choice for February.
One of the most popular activities in Las Vegas is catching a show. World class entertainment at its finest in the various arenas and theaters of the Vegas Hotels and Casinos. From the mind-boggling acrobats of Cirque de Soleil to big name entertainment and comedy, and there are even some adult-only shows. Audience participation is highly likely, so prepare for your debut when you book your Tripps Travel Network vacation.
Join Tripps Travel Network on a vacation to Las Vegas. For assistance with accommodations, contact Tripps Travel Network today. Visit http://www.trippstravelnetwork.com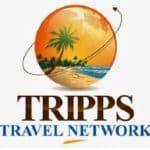 Tripps Travel Network
(888) 577-9850
[email protected]