2. Vegan Chili With Protein
• Chop one onion into small pieces and fry in a pan under moderate heat
• Wait until the onions are golden brown and add two garlic cloves with a pinch of red pepper
• Add 1 tablespoon of chili
• Add 1 tablespoon of paprika
• Add another tablespoon of cumin and continue stirring
• Add 100g of Red Lentils to the cooking mixture and pour in 500g of vegetable stock
• Add 1 tin of kidney beans
• Add one can of chopped tomatoes and 450g of Soy Sauce
• Add 2 tablespoons of tomato paste as you continue stirring
• Pour a cup of brown rice in a pot and simmer for 30-40 minutes
• Serve the rice on a plate when ready together with the Chili then top with some coriander and slices of Avocado
• Add a pinch of black pepper and lemon squeeze to complete your meal
This sumptuous meal contains 33g proteins, 104g carbohydrates, and 18g fat.
3. High Protein Oatmeal
• Pour 1 cup of Oats in a pan
• Add 2 cups of Almond or Coconut milk to the pan
• Add a large spoonful of Peanut Butter
• Add one tablespoon of Chia seeds and stir the mixture
• Add one tablespoon of Cocoa and real Maple syrup
• Continue stirring the mixture in the pan over low to medium heat for around 5 minutes
• Serve on a plate and top with Strawberries, Banana slices, extra peanut butter, and oats.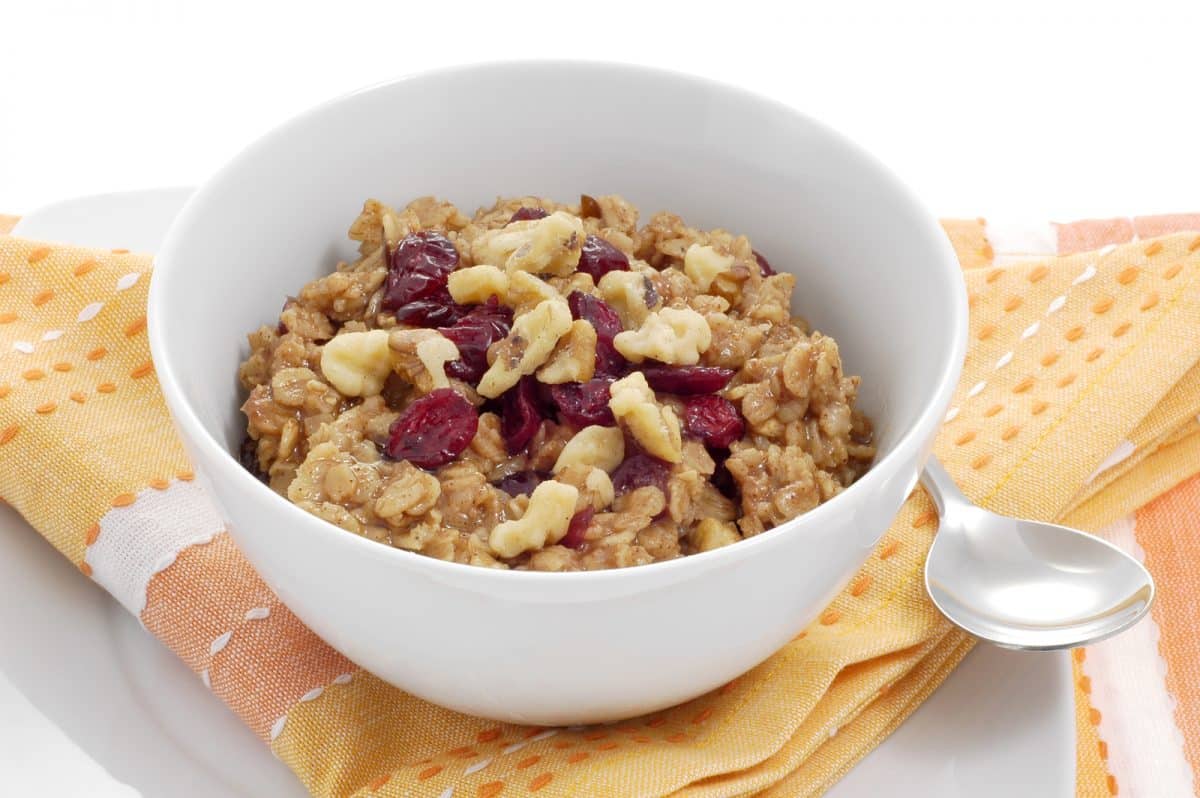 This meal contains 25g proteins, 122g carbohydrates, and 35g fat.