Top 3 Vegan High Protean meals that are easy to prepare.One of the most common challenges faced by vegetarians is making sure that there is enough protein in every meal that they take. The best way to handle this is to make plans in advance. Instead of expecting the unlikely from the office cafeteria, why not plan and prepare your high-protein lunch before you leave for work? If you are a vegan and wondering how you can make vegan meals with high protean, consider the following amazing recipes. Many people will make 5 to 10 portions and keep them in the fridge for the week.
This way you have just take your containers with you.
Top 3 Vegan High Protean Meals that Are Easy to Prepare
1. Tofu Lettuce and Tomato Sandwich
• Preheat your oven to 225 degrees Farenhieght.
• Drain and press blocks of tofu
• Place one tablespoon of onion powder in a bowl
• Add one tablespoon of nutritional yeast
• Add one tablespoon of real Maple syrup
• Add one tablespoon of any hot sauce you may have at home
• Add another tablespoon of olive oil, as well as some black pepper
• Stir the mixture into a thick sauce and taste to see that it is okay
• Chop the blocks of Tofu into thin slices and arrange them on a baking tray
• Cover the Tofu slices with the sauce you just made
• Bake the Tofu slice in your preheated oven until they are crispy
• Chop one tomato and avocado into slices
• Get some slices of whole wheat bread and spread them with vegan Mayo
• Place the baked mayo slices on the bread to make your sandwich
• Top the sandwich with the tomato and avocado slices, as well as some spinach leaves
The above protein-rich vegan meal contains 26g of proteins, 48g carbohydrates, and 27g fat. Enjoy!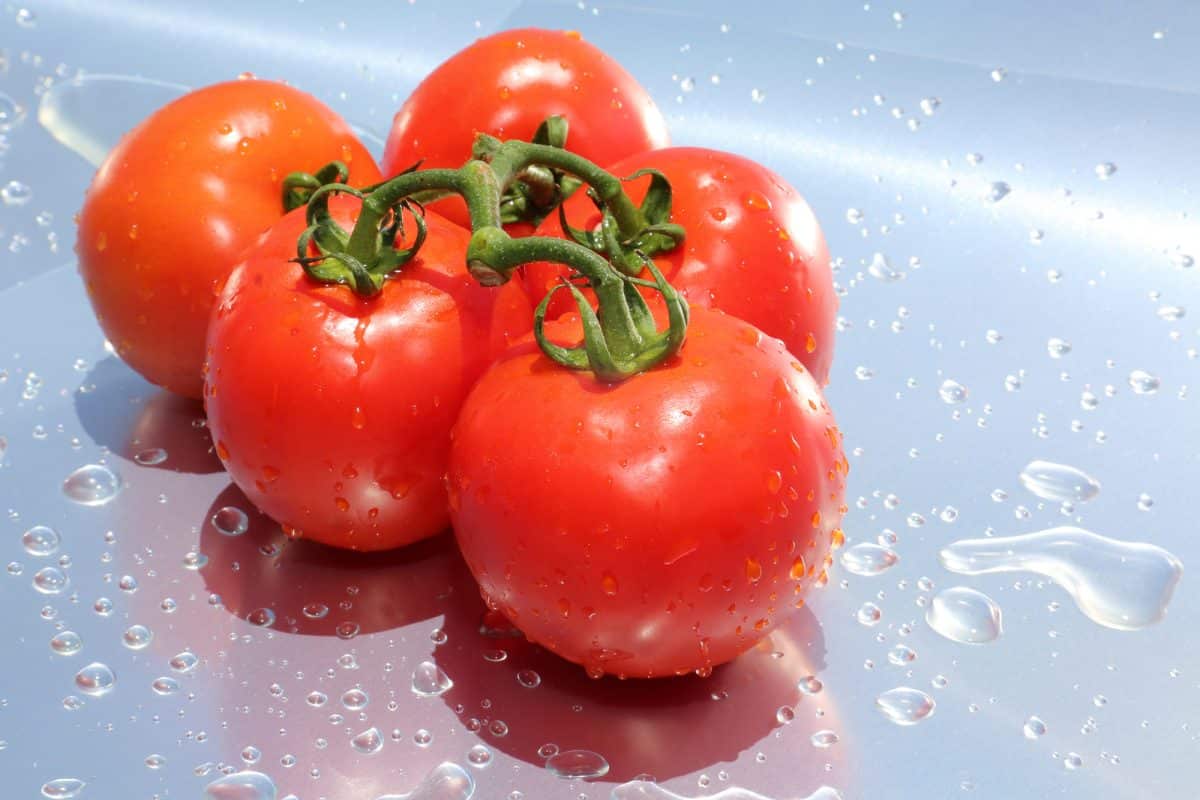 2. Vegan Chili With Protein
• Chop one onion into small pieces and fry in a pan under moderate heat
• Wait until the onions are golden brown and add two garlic cloves with a pinch of red pepper
• Add 1 tablespoon of chili
• Add 1 tablespoon of paprika
• Add another tablespoon of cumin and continue stirring
• Add 100g of Red Lentils to the cooking mixture and pour in 500g of vegetable stock
• Add 1 tin of kidney beans
• Add one can of chopped tomatoes and 450g of Soy Sauce
• Add 2 tablespoons of tomato paste as you continue stirring
• Pour a cup of brown rice in a pot and simmer for 30-40 minutes
• Serve the rice on a plate when ready together with the Chili then top with some coriander and slices of Avocado
• Add a pinch of black pepper and lemon squeeze to complete your meal
This sumptuous meal contains 33g proteins, 104g carbohydrates, and 18g fat. Such a Top 3 vegan high protean meals that Are easy to prepare
3. High Protein Oatmeal
• Pour 1 cup of Oats in a pan
• Add 2 cups of Almond or Coconut milk to the pan
• Add a large spoonful of Peanut Butter
• Add one tablespoon of Chia seeds and stir the mixture
• Add one tablespoon of Cocoa and real Maple syrup
• Continue stirring the mixture in the pan over low to medium heat for around 5 minutes
• Serve on a plate and top with Strawberries, Banana slices, extra peanut butter, and oats.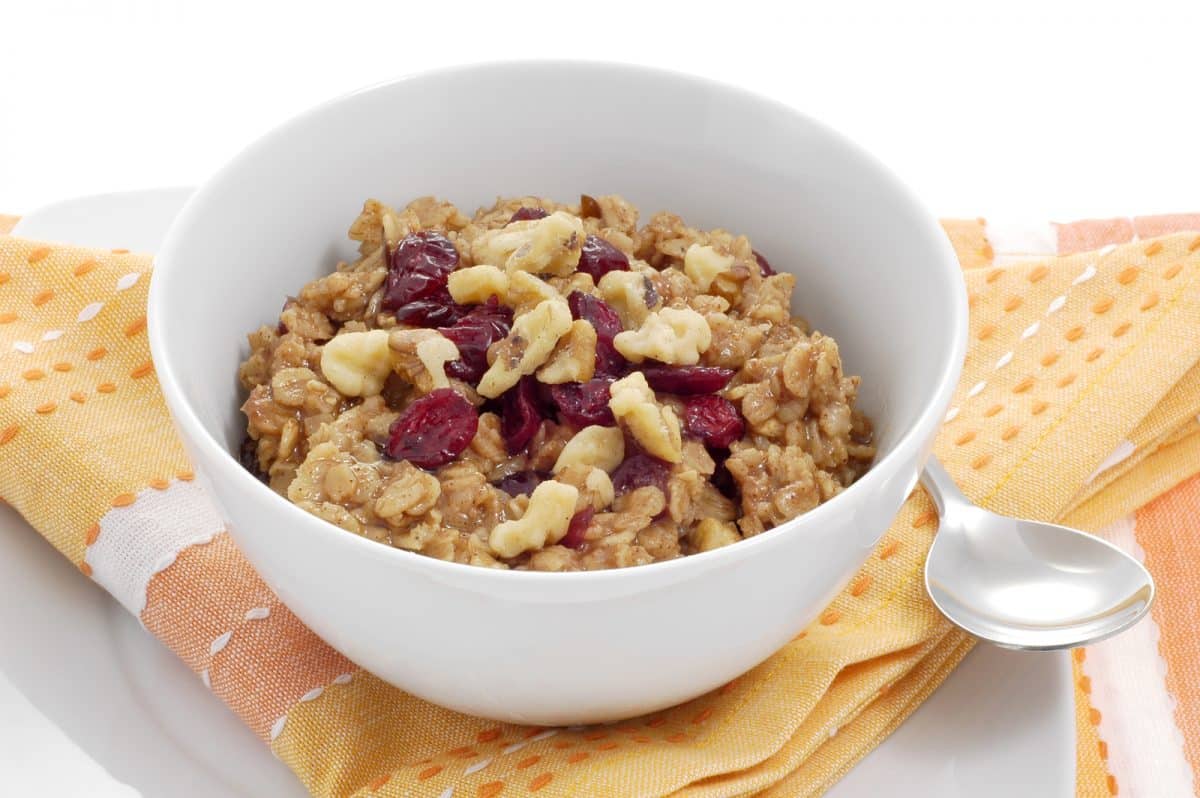 This meal contains 25g proteins, 122g carbohydrates, and 35g fat.
The above meals are not only delicious but also nutritious vegan meals that are quite simple to prepare. They are just examples of top vegan high protein meals that you can prepare at meals.
Top 3 Vegan High Protean Meals that Are Easy to Prepare
The benefits you get form such vegan protean meals include:
• Enhances digestion- Vegetables, nuts, grains, seeds, and legumes are rich in healthy fibers that will naturally facilitate the processes of digestion and absorption. They also increase mobility while reducing the symptoms of a bloated stomach.
• Boosts metabolism- The combination of proteins and fiber takes your body some time to digest these whole vegan foods. As your body works extra hard on metabolizing the plant protein, it also gets better at burning unwanted fat.
• Improves cardiovascular health- Plant-based diets are usually low on cholesterol and saturated fats while rich in healthy plant sterols. This serves to promote heart health and general body well-being.
• Enables you to avoid added antibiotics and hormones- Majority of animal-based protein sources consist of added hormones and antibiotics while plant-based protein sources are rich in antioxidants, vitamins, phytochemicals, and other minerals that are crucial for optimal health.
• Complete proteins- Most people assume that animal-based protein sources are the only "complete" proteins- they contain sufficient levels of all amino acids. However, this isn't true when you consider that edamame beans, soy, and golden peas are all sources of complete proteins.
Top 3 Vegan high Protean meals that Are easy to prepare, you can also combine vegan foods such that you are acquiring all the essential amino acids in a single meal.