9. Campeche City
Narrow streets, pastel buildings, well-preserved mansions, and fortified ramparts make Campeche city an ancient fairyland. Some of the richest Spanish families built the mansions and the walls in the 18th and 19th century when the town was vibrant.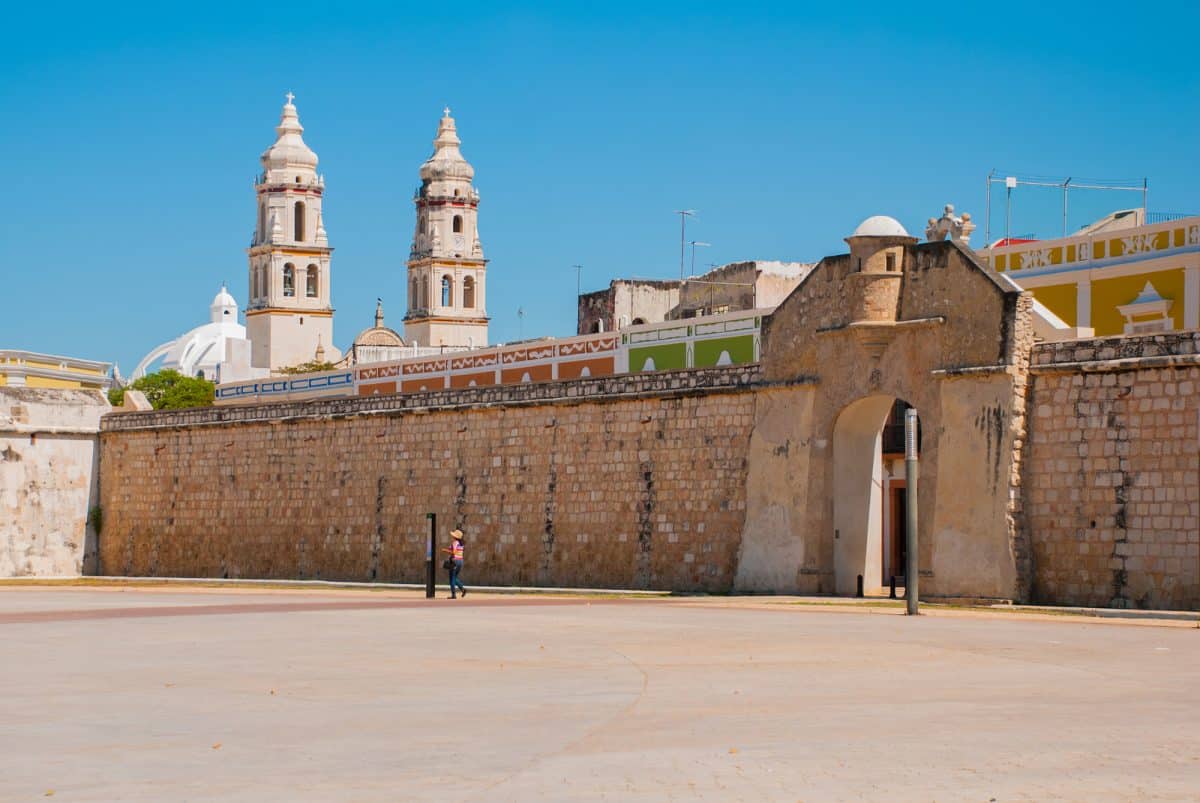 The Sea Gate or Bastion of the Puerta del Mar. Cathedral in Campeche
The city also has a museum housing world-class pieces, guarded by one colonial fort that has been preserved over the ages. Another colonial fort guards the city. Even though only a few people live in the city, Campeche is truly a sight to behold.