Tasks that all fire chiefs have to make sure they do. With a job like firefighting, every role is essential, especially the chief's role. They might not be out there fighting the flames every day, but their work is vital for keeping the station afloat. Whether you want to become one someday or are just curious as to what they do, here are some standard tasks that fire chiefs must do regularly.
Tasks That All Fire Chiefs Have To Make Sure They Do – fire captain responsibilities
Creating the Schedules
Just like many other jobs, someone needs to create schedules. For fire departments, that person is almost always the fire chief. They need to keep track of what days their employees can and can't work to ensure that there are little to no complaints after posting it. This is a task that sounds much easier than it actually is.
Checking and Replacing Equipment
Another thing that fire chiefs must do regularly is check the department's equipment to make sure it's all in tip-top shape. If anything is broken or malfunctioning, the chief must replace it immediately.
Tasks That All Fire Chiefs Have To Make Sure They Do
They also need to keep track of how long they've had every piece of gear to ensure they're following the 10-year rule. A lot goes into understanding the 10-year rule, but the fundamental part is that you must replace all firefighter PPE 10 years after the date of manufacture, regardless of its condition.
Tasks That All Fire Chiefs Have To Make Sure They Do
Designing Training Courses
Something that fire chiefs do infrequently is create and design training exercises. Whether it's a module for new recruits or a necessary class to educate the current staff on a new technique, the chief is the one who handles this. Even though they don't always teach the new material themselves, they are usually the most qualified to come up with the curriculum. Even if the chief hired someone else to handle most of the training, they'll still need to oversee the process to ensure it's up to code.
Tasks That All Fire Chiefs Have To Make Sure They Do
Keeping an Eye on Staff
No matter how they run their station, all fire chiefs must ensure they perform one task in particular: keeping an eye on their staff. Since they are the ones in charge, chiefs need to ensure their workers know they are watching their every move. Failing to set this precedent may lead employees to get lazy and not perform the necessary duties to keep the fire department up and running.
A fire chief doesn't have to rule with an iron fist, but they need to let their staff know they aren't a push-over, and that there can be consequences for not doing what they're told. A fire chief needs to find a healthy balance, which is easier said than done.
Tasks That All Fire Chiefs Have To Make Sure They Do – Getting Involved With the Public
One aspect of this job many don't realize the importance of is that fire chiefs must regularly interact with the public. From going to community events to talking with people on social media, public dealings are a vital part of being the fire chief. This is how they can help communities feel safe and take the opportunity to get young kids interested in becoming a firefighter.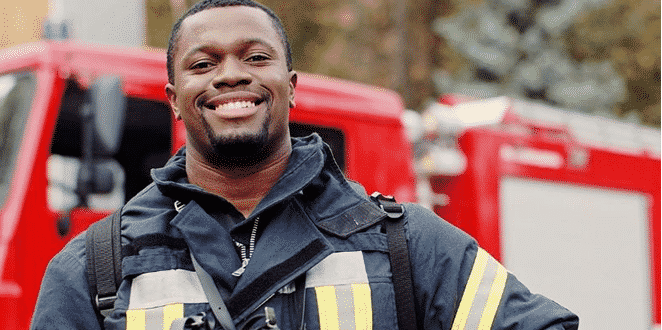 As chief, you are more than the leader of your crew. You are the figurehead for your community. Failure to be that person could lead to upset citizens, which could call for a new chief. This is obviously something you won't want, so make sure you keep the public safe and happy.
Read more – Reasons Fire Departments Have an Ambulance Service