Relaxation is a key part of any vacation, and Vista Encantada Spa Resort & Residences in Los Cabos, Mexico, makes it easy to unwind on your holiday.
Its bars and restaurants are a key feature of making sure your time at this luxury resort is one to remember. Unwind with a cocktail or a snack at one of the beautiful bars at Vista Encantada.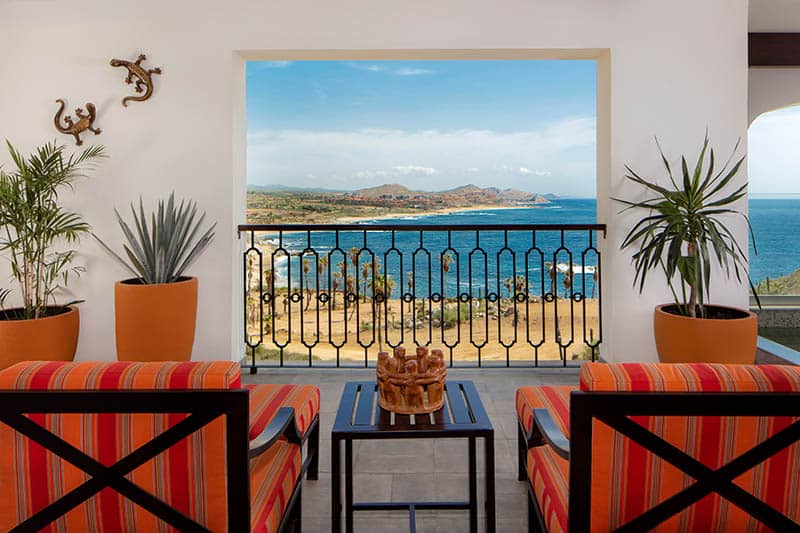 Canto Mar boasts wide open spaces, stunning Baja views and cool ocean breezes from its location in the Vista Encantada lobby. Expert mixologists will prepare a special cocktail, or you can choose from the vast selection of wines. Finish your day with a fun evening at Canto Mar (translated into English that means "singing sea") or have an afternoon drink before dining in an on-site restaurant. Open every evening, Canto Mar is the perfect spot to kick back and enjoy the sunset.
The Rooftop Atico is another option, and ideal by day or night. Atico, or "penthouse," is a spot to enjoy the infinity pool and marvel at the best views of Los Cabos. Look out over the ocean or the desert, order lunch or a snack, and have a drink at the swim-up bar. After the sun goes down, Atico becomes a vibrant outdoor space with a live DJ and a fun environment. The views remain stunning even after the pool closes, and you can dance the night away in the cool open air.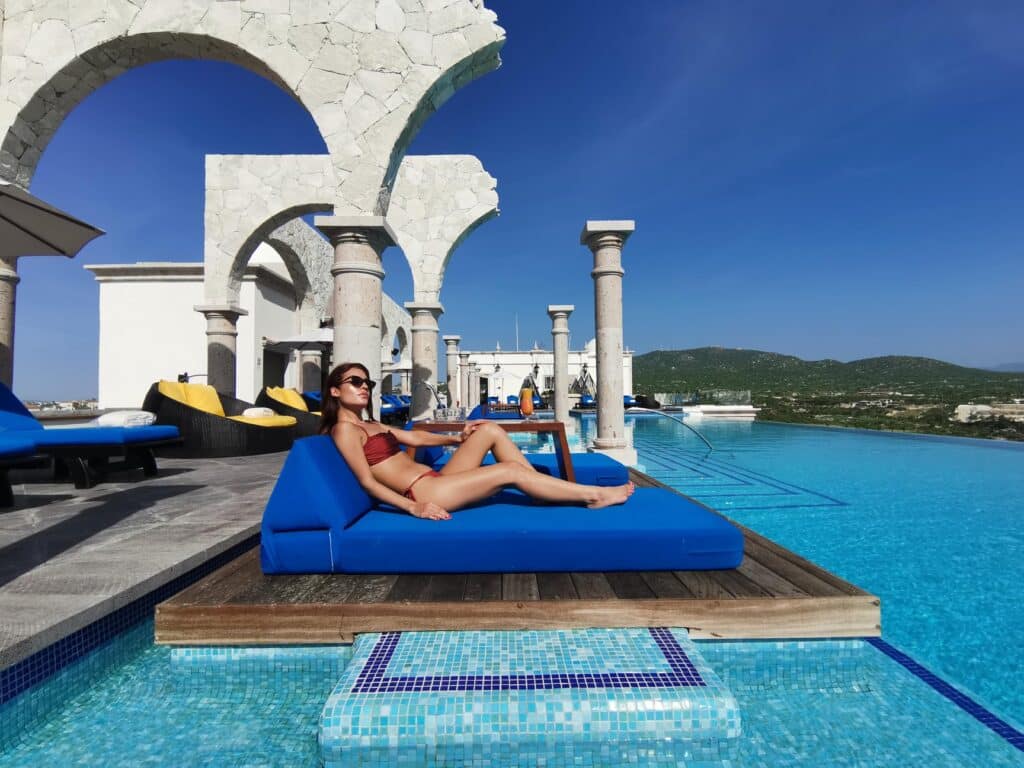 These unique bars are just two reasons you'll love your stay at Vista Encantada. Choose among different sizes of luxurious suites, providing a romantic getaway or a fun trip with family or friends. Pools and a world-class spa will ensure you get pampered. Opt for the Dine-Out All-Inclusive plan so your holiday is truly a relaxing experience, with a wide variety of culinary options both on and off-site.
With an ideal location perched on cliffs overlooking the Cabo San Lucas Bay, Vista Encantada provides quiet serenity while still being a short drive to Cabo San Lucas, or to one of the golf courses or other fun activities nearby.
When you're ready to relax, you're ready for a vacation at Vista Encantada Spa Resort & Residences in Los Cabos, Mexico.
Read more – Plan to Party At Vista Encantada Every Friday