If deep-sea fishing is on your bucket list of vacation adventures, look no further than the world-renowned fishing location of Los Cabos, Mexico.
Three famous fishing tournaments were held in October, but the fishing is ideal year-round in this location where the Sea of Cortez meets the Pacific Ocean.
Book your holiday at the award-winning Hacienda Encantada Resort & Residences, Los Cabos, and a "reel" adventure awaits you both on and off the water.
Hacienda Encantada was recently named one of the top resorts in Western Mexico by Condé Nast Traveler. It sits overlooking the Cabo San Lucas Bay and the Sea of Cortez, with a stunning beach just steps from the resort. You can book a fishing charter, watch the boats leave the bay in the morning, or simply relax and enjoy the luxury of this spectacular locale.
If you decide to head out on a fishing charter, you'll be in the same waters where three big tournaments are held every fall: the Billfish Tournament, the Bisbee's Offshore Tournament and the Bisbee's Black and Blue Tournament. Marlin and sailfish are in high season through December.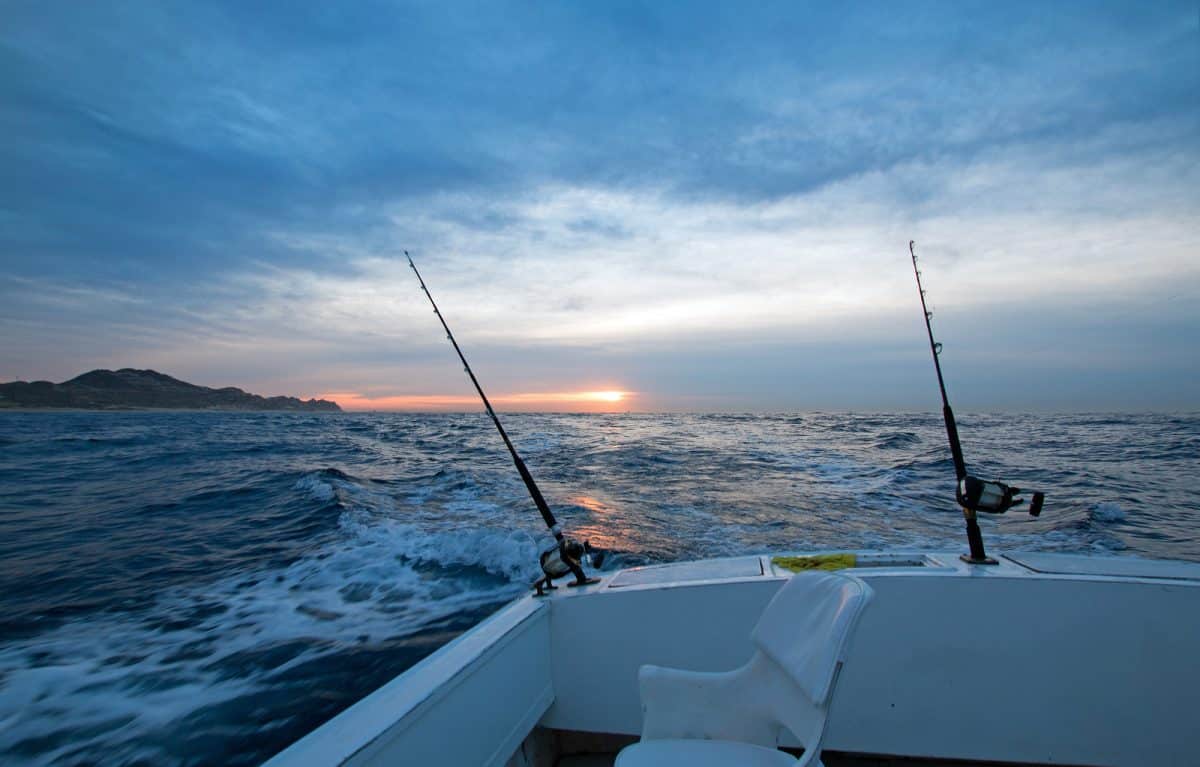 You can also go whale watching, or swim with the fish instead of catching them, by booking a snorkel or scuba diving excursion in the sea that ocean adventurer Jacques Cousteau once called "The Aquarium of the World."
Swimming is just as enjoyable in one of Hacienda Encantada's pools, in Los Cabos, which include an infinity pool, a hot tub, and a swim-up bar. The kids can play poolside games or head to the Kids Club and Water Playground, or the tennis and basketball courts. You can hit the Fitness Center or relax with a treatment at the holistic spa.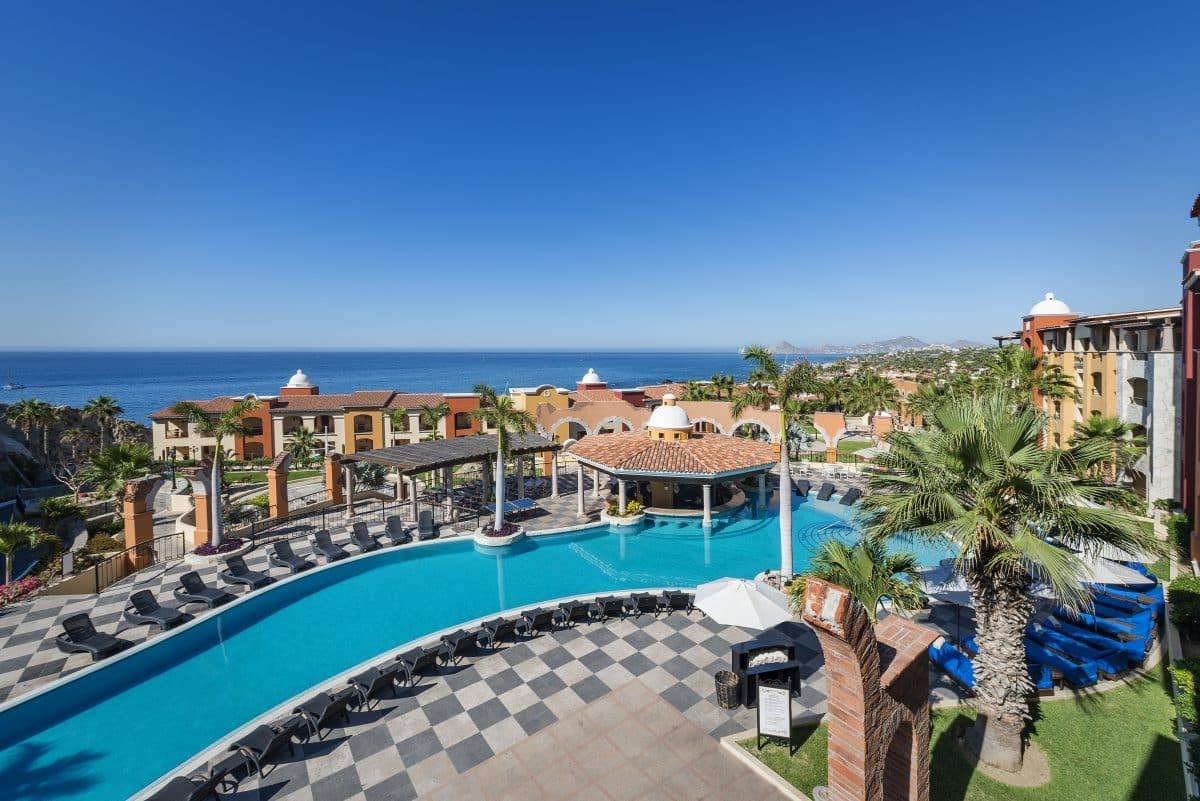 Hacienda Encantada has eight restaurants and bars to enjoy, including a deli that serves Starbucks coffee. Or, head to the Cabo San Lucas marina and visit Hacienda's sister resort. You can dine there or have access to several select restaurants on the Marina Golden Zone.
Walk the marina to see the spectacular fishing boats and luxury yachts up close. Shop at Puerto Paraiso Mall or Luxury Avenue, just steps from Hacienda's sister resort. Or party it up at Medano Beach or in the bars and nightclubs of Cabo San Lucas.
You'll reel in great deals as well, saving up to 55 percent off if you book your vacation by Nov. 30, with travel through Dec. 21. You'll also get $35USD in spa credits.
Or, really plan ahead and book at least 90 days in advance, which will offer you savings of up to 60% off any room category. Add airfare to save even more.
And don't forget to ask for the all-inclusive package to make your vacation a really great catch.
Experience an award-winning luxury resort, the stunning Sea of Cortez, and a vacation to remember by booking at Hacienda Encantada Resort & Residences in Los Cabos, Mexico.
Read more – Lazy Days of Summer Are Also Luxurious at Hacienda Encantada Los Cabos