Granola is one of many foods that can mislead people because it contains Oats and Nuts, so it gives the impression that it is healthy. However, most granolas are high in sugar (sugar, honey, dried fruit, etc.)
The fact that we think when we see the branding that it says healthy snacks or such, we believe it is good for us. The truth is most products are processed so much that they are not healthy, and you are better having a handful of nuts and raisins and keep in a Ziplock bag. Eating healthy has become the new normal for some, yet branding has so many people fooled. So buyer beware, read the nutritional labels and see what is inside the food you are consuming.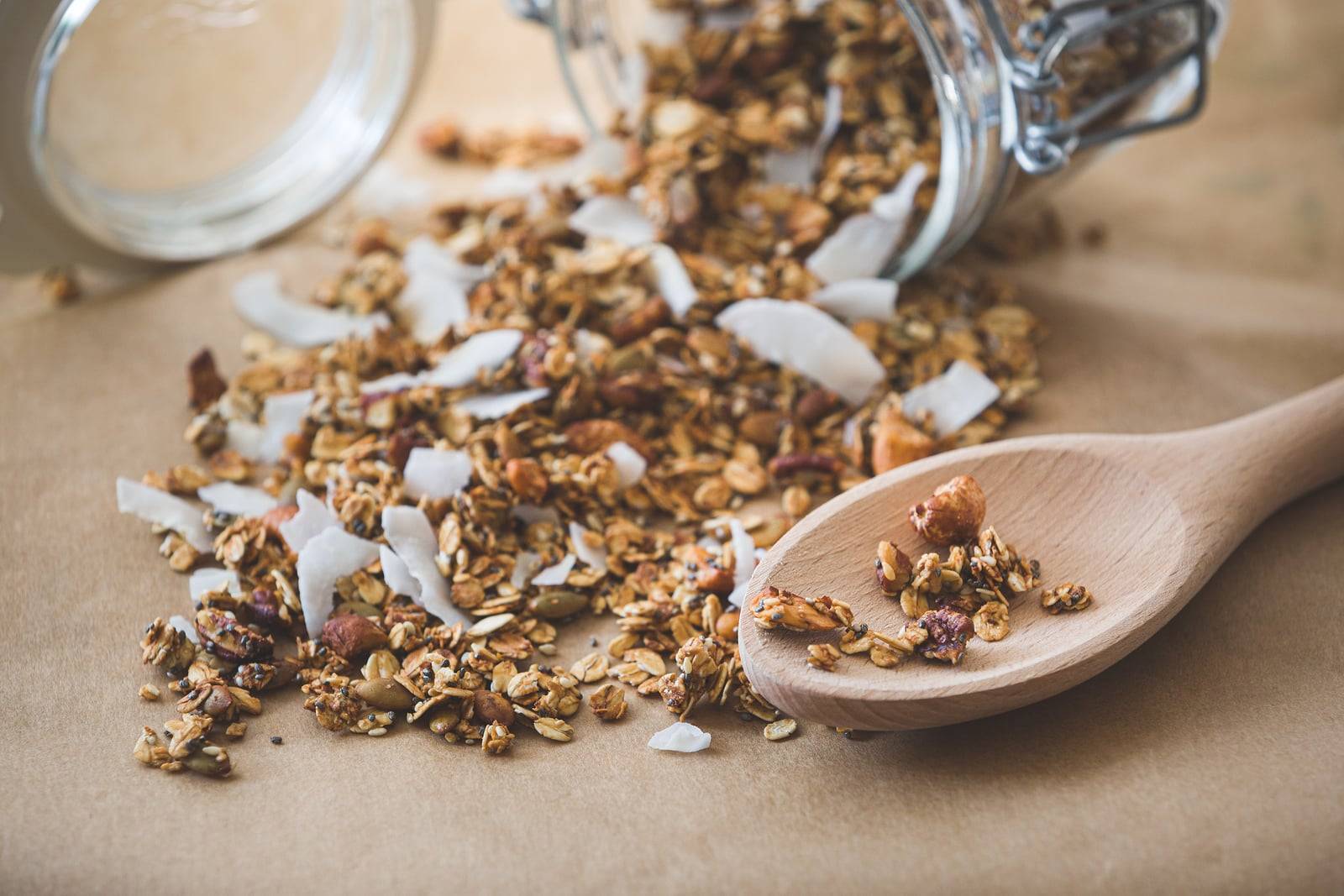 Plant-based diets are the best for you, but you need protean. Legumes and Nuts are some of the best sources. The added ingredients are what to watch out for that may be harmful. Remember, they want to increase self-life.
So check out some of our other articles on health benefits and try making your own.
Granola can also be high in saturated fat, plus the nuts that are also fats. Overall, this food becomes very heavy and calorically processed.
That's why we are sharing this homemade granola recipe you can add to your fruit, yogurt, or just as a snack:
Ingredients
2 Cups (120 g) oats
½ Cup (65 g) hemp seeds
½ Cup (70g) raw unsalted sunflower seeds
½ Cup (80 g) raisins
Two teaspoons cinnamon
¾ Teaspoon sea salt
2 Tablespoons melted coconut oil
One teaspoon pure vanilla extract
One small ripe banana (100 g)
Drops of liquid stevia, 10-20 drops to taste (optional)