The Holidays are fast approaching. With one of the biggest shopping weekends in the US approach, it is truly starting to feel like the holidays. Spending the holidays traveling has become a tradition that is very popular with millions of people. For many, escaping cold winter temperatures is the key, but for most, it's the love of having the family time away from home and being able to relax and be together. With young children, many, choose to stay close to home, Santa Clause is coming after all! For families with teenagers or older children, the Holidays provide the perfect time for a trip, as school is out, many companies and workers have time off during the holidays. Now the next question, where to go? That is easy; SJD is the airport code for Los Cabos International Airport. This year alone, Southwest, Frontier, United, American, and Canadian carrier Sunwing, have added new flights to Los Cabos. There may even be a direct flight or easy route from your home city! There are dozens of daily non-stop flights landing in Cabo regularly; so many in fact the newly remodeled airport is already at max capacity and additional gates are being added for future expansion.
The next step is picking a resort in Los Cabos, and that is even easier; Hacienda Encantada Resort and Residences has it all! Available lodging options include Studio units, 1 and 2 bedroom suites or even 3 and 4 bedrooms, all located in the resort. Amenities include infinity pools, a variety of dining options, a full-service relaxation spa, and on-site activities for everyone, and breathtaking views of Land's End and the Cabo San Lucas Bay. If you would like a private villa, Las Residencias at Hacienda Encantada has private villas with their own spa, swimming pools and butler service available as well. There are many phases of the resort, which creates several options for every type of traveler. There is also shuttle service to the sister resort Marina Fiesta Resort and Spa, located in the heart of Cabo on the Marina Golden Zone. From the marina, fine steakhouses, Mexican fusion restaurants, seafood, or even fast food, are all steps away. Hacienda provides the perfect spot to enjoy everything Los Cabos has to offer.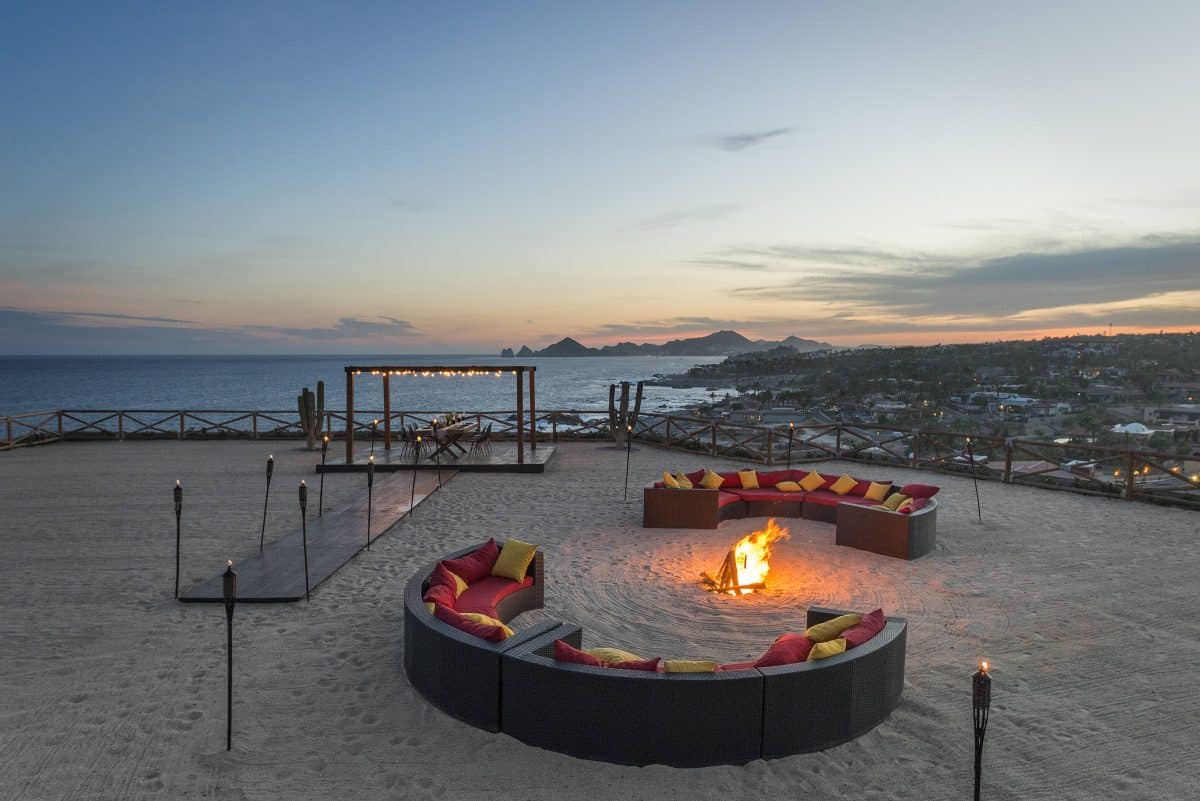 Los Cabos has quickly become one of the most popular vacation destinations in Latin America. In Mexico, the state of Baja California Sur has been the fastest-growing state, economically speaking in the entire country. Discover today why Los Cabos is the perfect holiday destination, and take a needed Holiday break with your family this year and explore Los Cabos!
More about Hacienda Encantada – A luxury resort and residence club located in the exclusive Los Cabos corridor, Hacienda suites provide guests with the ocean, Land's End, and golf course views!
A collection of restaurants on-site, and on the Marina Golden Zone, is ready to provide a wide variety of culinary experiences for guests. On-site, a spa, infinity pools, and activities are perfect for families; couples, or groups wanting to relax have fun and enjoy Los Cabos. The hacienda-style architecture combines old-world charm, with new world conveniences and luxury finishes. From studio to 4 bedroom suites, there are options for every type of group. Call now or visit our website to learn more.