History and adventure in Baja California Sur. One of the joys of travel is learning the culture and history of your vacation destination, and if you can combine that with a unique adventure, you'll have holiday memories to cherish for a lifetime.
Visiting the extraordinary locale of Baja California Sur offers you just such the chance, where you can marvel at its beautiful desert backdrop and stunning beaches overlooking the ocean.
Then book a trip to see ancient rock paintings and cave art and explore the history of the area. It's best to take a guided excursion, and if you really want to see the countryside, then an ATV trip with a reputable company will ensure excitement and safety.
History and Adventure in Baja California Sur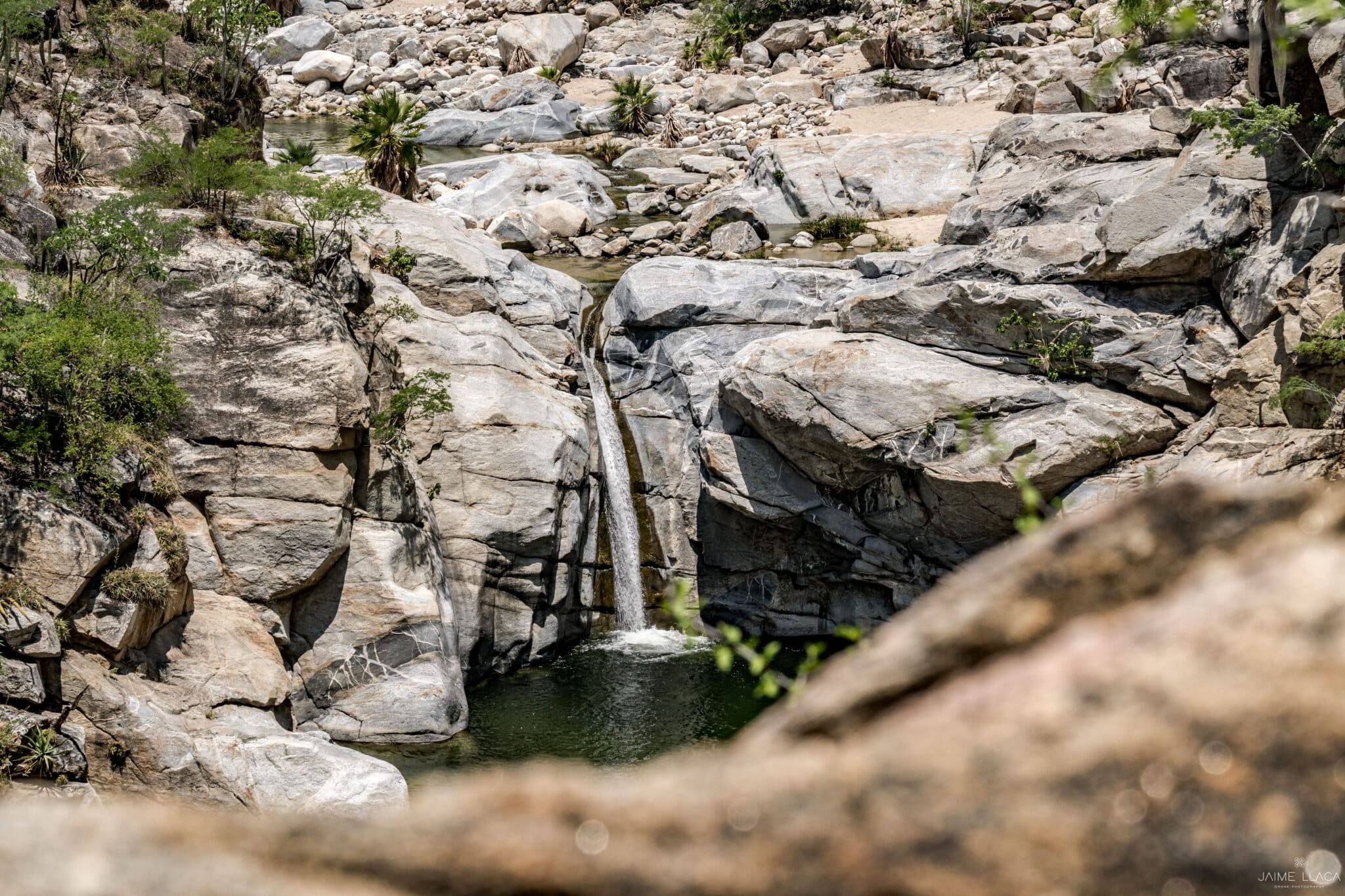 While Baja has many different sites with cave paintings, ancient rock paintings, petroglyphs, and murals, most of those are in the central part of the Baja California peninsula. But if you're in the Los Cabos area, you can access paintings near the little village of Boca de Alamo, on the East Cape.
If your vacation destination is in San Jose Del Cabo, Cabo San Lucas or another southern Baja location, you can easily get to Los Barilles as a starting point of your historic adventure. Los Barilles is where you can arrange a tour with a local and reputable ATV company like QuadGirl ATV/UTV Rentals.
The QuadGirl tour begins at their palapa, where your guide will take you up the paved road to the village of El Cardonal, and then to the little village of Boca del Alamo. Just past the village is a road that leads to a trailhead. Here is where your group will park the ATVs and hike to the rock overhang, which extends out about 10 to 12 feet.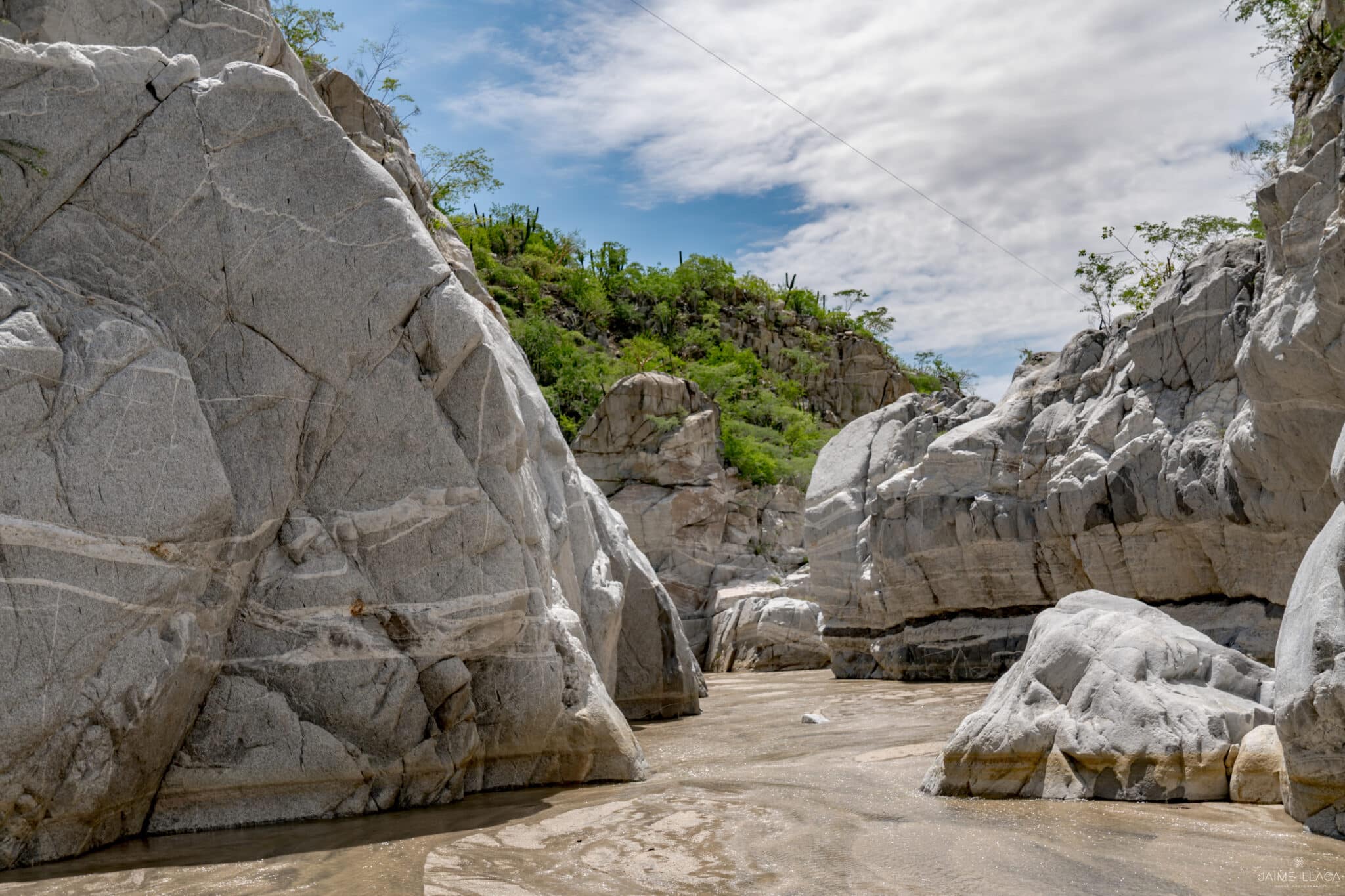 History and Adventure in Baja California Sur
The hike provides its own beauty, with rest stops allowing you to marvel at the beauty of the Sierra de La Lagunas mountains and the gorgeous view of "Bahía de los Muertos," or Bay of the Dead. The hike is not too steep, making it ideal for different travelers to enjoy the trip, although it isn't ideal for young children. Teens and adults of all ages will appreciate the history and beauty.
Once at the site, you'll find the paintings of Boca del Alamo, which could be hundreds or even thousands of years old. It's believed they were painted by the pre-Columbian Cochimi tribes that inhabited the Baja peninsula.
History and Adventure in Baja California Sur
Your vacation excursion will allow you to see some of the rock art of Baja, which is considered to be one of the most important groupings of prehistoric rock paintings in the world. How fortunate that you can appreciate a collection of this ancient prehistoric art with something as simple as booking a tour. Sprinkled throughout this desert land, the various ancient rock and cave paintings are among Baja's greatest treasures.
To get back to Los Barriles, you'll return to your ATV, side-by-side or UTV and follow your guide along the sweeping landscape of the East Cape. Lunch is included with the tour, which lasts approximately 6 hours in total.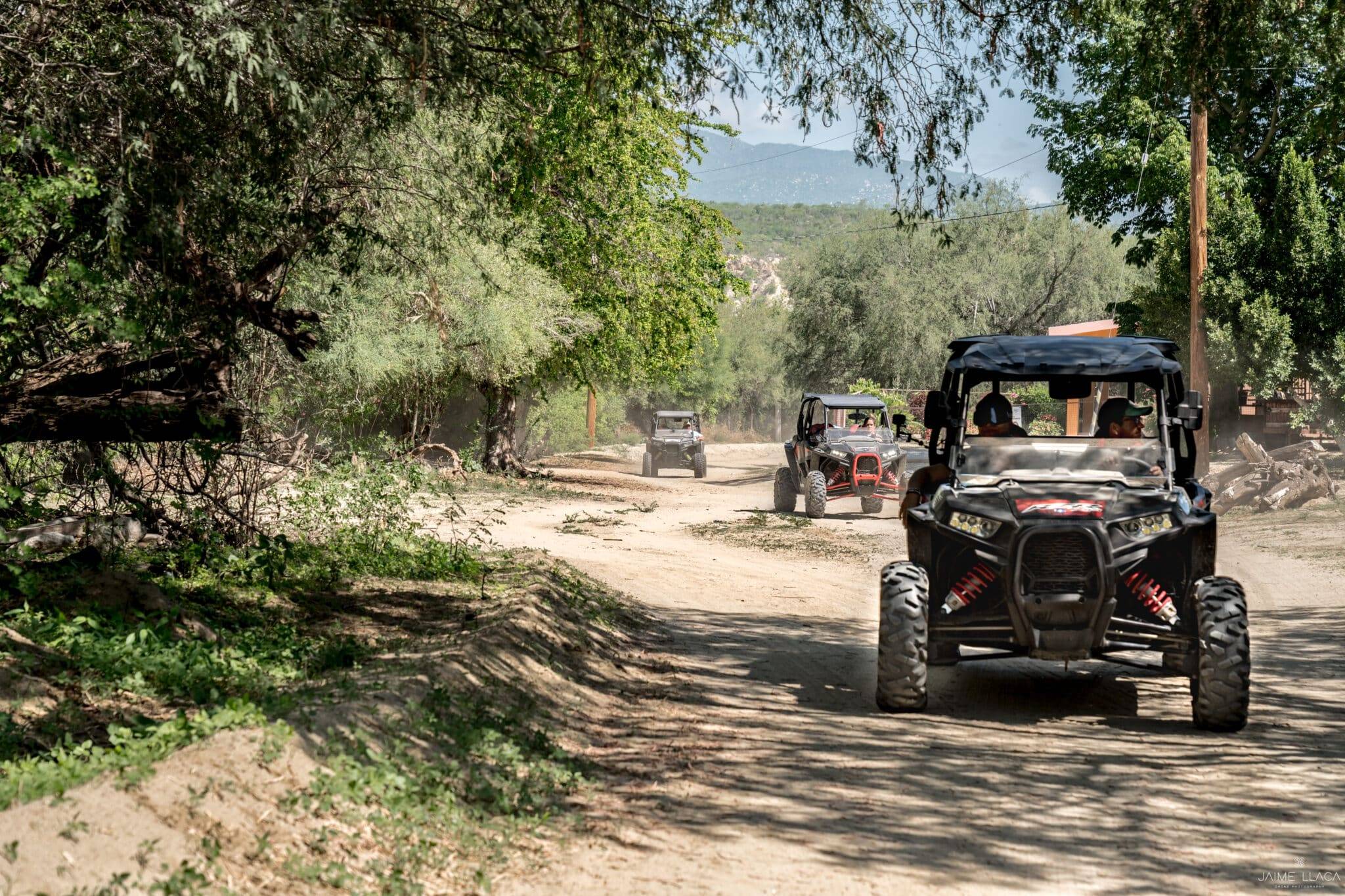 History and Adventure in Baja California Sur
QuadGirl rentals also offers a combination tour, lasting up to 8 hours, and again including lunch. After visiting the historic paintings, you'll head to Punta Pescadero to delight in snorkeling, exploring the tidepools, and swimming, savoring the crystal-clear water and stunning aquatic life in the Sea of Cortez. Then you'll head back on the beach road to Los Barriles, on the incredible East Cape landscape with its bays and beaches.
 If you've booked your tour with QuadGirl, you can also extend your ATV rental. Using an off-road vehicle like an ATV, side-by-side or UTV is a much better way to explore the East Cape than a rental car. An off-road vehicle allows you to explore the white, sandy beaches and desert vistas of the area. In fact, it's how most people get around.
Take your ATV back to the beach overlooking the Sea of Cortez, where you'll be at Baja's capital of kitesurfing and windsurfing. Los Barriles also boasts a new pickleball facility, a popular spot for tourists. Or tour the desert and then around the town to find your favorite cantina.
QuadGirl ATV/UTV Rentals has off-road machines that suit the vacation plans of all sizes of groups, and allow you to fully enjoy all the Cape has to offer, bringing together the history of the area with its age-old beauty.
Read morec – Get Away From It All in Los Barriles, Mexico