Best tips for grooming dogs in winter. You may notice a decrease in clients at your dog grooming business in winter. Some dog owners think that since the summer heat is gone, they don't need to worry about regular baths and grooming until spring. After all, their pups aren't getting all hot and sweaty anymore. Grooming dogs in winter is just as important as in the summer, though. Keep reading to learn some helpful tips that will keep your pet clients happy and bring them back all year long.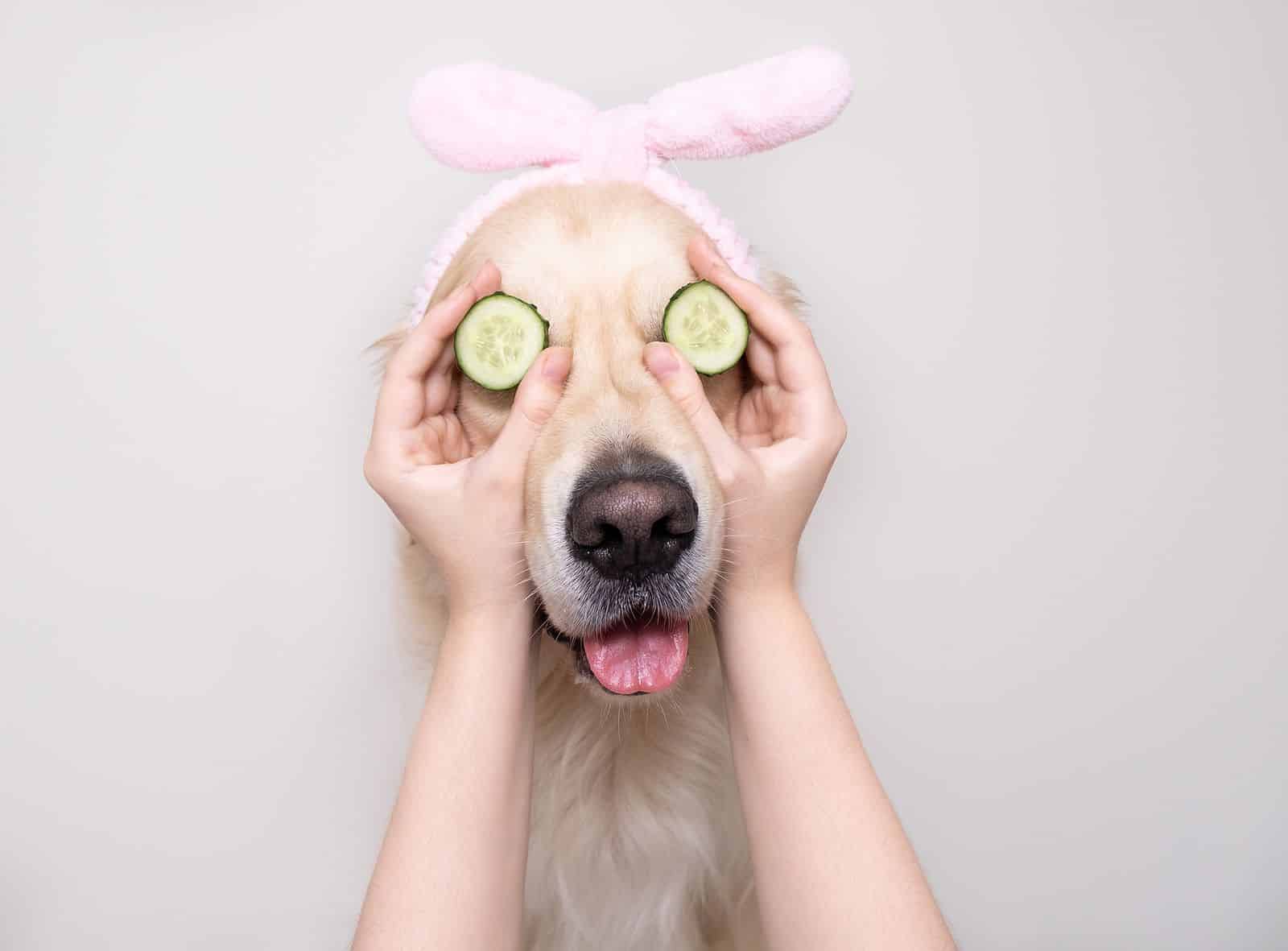 Use Conditioner During Baths – Helpful Tips for Grooming Dogs in Winter
During warmer months, you probably only use conditioner on specific breeds that need the extra moisture. Adding conditioner to dogs that don't need the extra moisture could clog their pores. However, dry skin affects all dogs in the winter, so you need to add conditioner to everyone's grooming routine.
Most breeds only need the addition of a normal conditioner during bath time. Short-haired dogs that are prone to skin wrinkles, such as English bulldogs, need more. Add a leave-in conditioner to the end of their bath time to help keep their skin moisturized during colder winter weather. Take time to ask all dog owners if they've noticed any dry skin problems, and add a leave-in moisturizer to any pups showing skin irritation.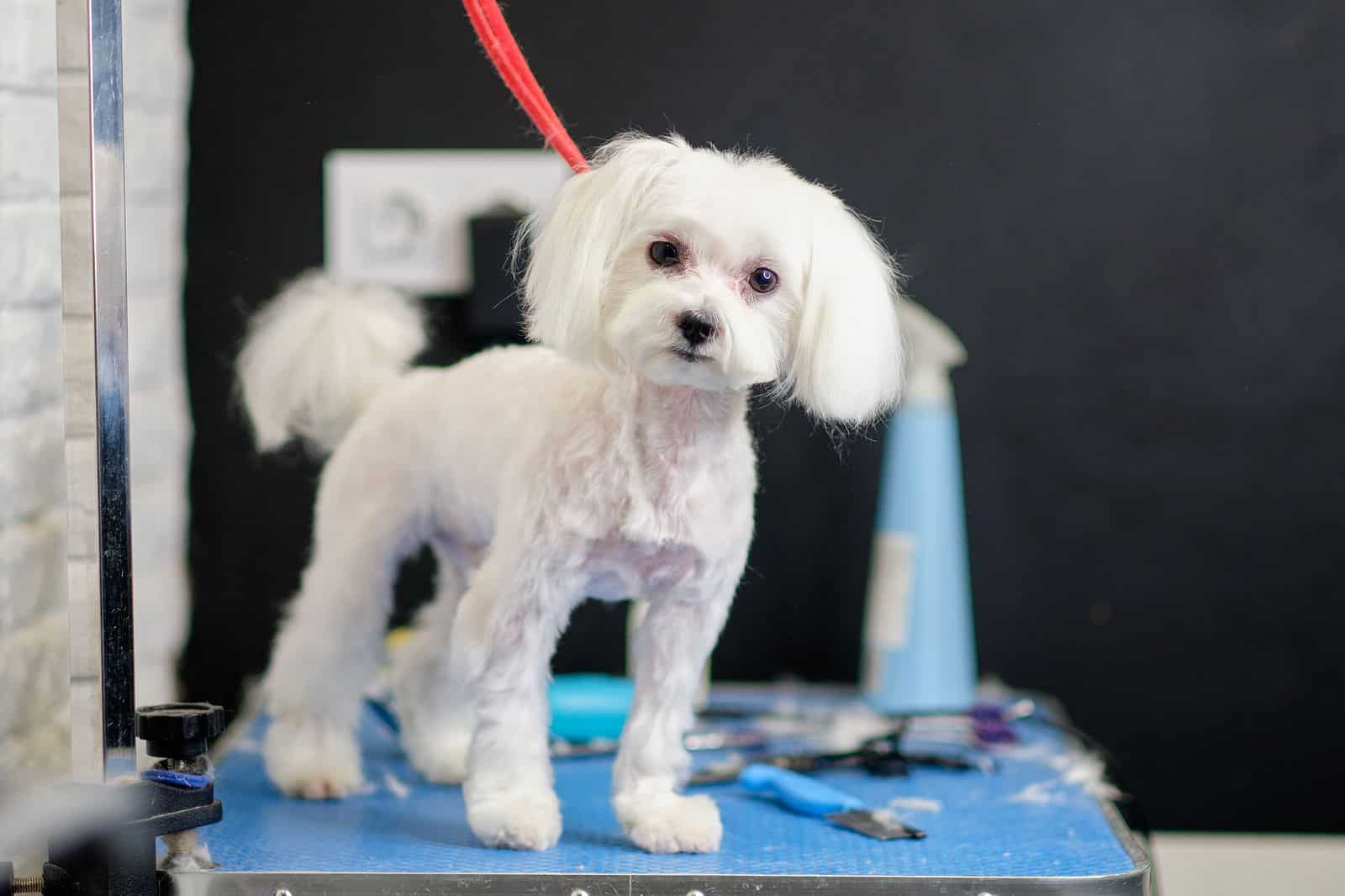 Helpful Tips for Grooming Dogs in Winter
Pay Extra Attention to Their Paws
Trimming nails and the fur between paw pads is routine for most bathing and grooming treatments. However, it's especially important to maintain a pup's nails and paws during winter. In areas that see lots of snow, sidewalk salt and similar chemicals make dogs' nails wear down less. Long nails can hurt dogs and make it more difficult for them to walk and exercise comfortably. Salt and chemicals can also stick in the fur of a dog's paws, which can cause skin irritation and gastrointestinal issues if a curious doggy licks them. Keep all your furry customers safe with extra paw treatments, using the best grooming tools possible to keep their nails and paw pad fur at the appropriate lengths.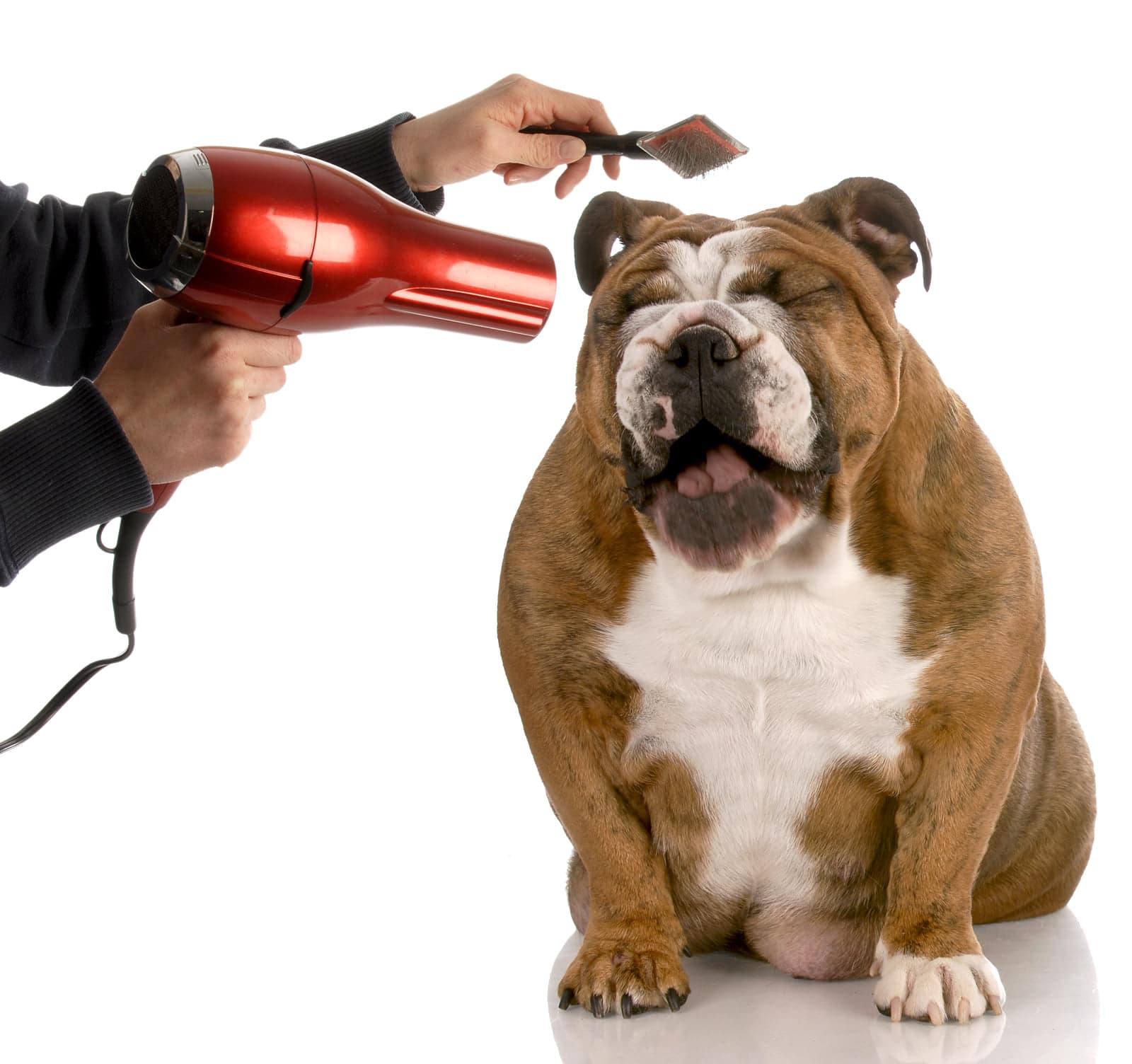 Helpful Tips for Grooming Dogs in Winter
Finish With Paw and Nose Balm
As we mentioned above, all dogs struggle with dry skin in the winter. The areas of their bodies that suffer the most are the ones with the least amount of fur to protect them from exposure, including their paws and noses. At the end of their grooming experience, apply paw and nose balm to these sensitive areas and share the type of balm you use with their owners. Encourage clients to apply this balm at other times when their pets need it. For extra income, consider selling some of those balms at your grooming business. Customers will happily scoop some up to take home and keep their furry family members comfortable.
These helpful tips for grooming dogs in winter will keep your furry clients happy despite the cold temperatures. Their happy, healthy looks will help persuade their owners to bring them back on a regular basis all through the winter, which will help your business thrive.
Read more – Furry Friends: 4 Considerations Before Rescuing a Dog